Additional Reviews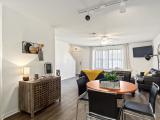 Feb 2019:
Love

living here! Leading staff is

great

and

always willing

to

help

! Review from Google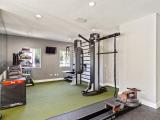 Feb 2019:
Has

great

service and

great

customer service

help

you with anything you need

help

with is a

great

living there and Shalay is

wonderful

Review from Google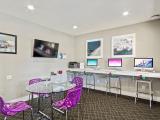 Jan 2019:
Our apartment was

broken

into (while we were

sleeping

!) and many electronics were

stolen

from our living area. Management did very little to

help

us and after poking around, we found out other apartments were

broken

into before ours was. All in the same manor and most likely by the same person. Nobody from the staff did anything to alert other tenants about the situation, allowing the

robber

to exploit the same safety issue every apartment has. At least two more apartments were

broken

into before my lease terminated, each being

ignored

by management. Review from Google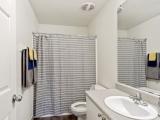 Dec 2018:
Don't live here if you rely on the shuttle. It gets canceled and has an extremely inconvenient schedule only stopping to UCF 5 times a day, full sail 3 times and , vcc 4 times so if ur class gets out before the shuttle you have hour long waits just to sometimes last minute find out it's

not

even coming anymore. On top of that the

security

gate has worked once since moving in there is

not

really a guard there often so if moving in for the safely features those arnt a thing honestly even though the place seems

safe

enough. On top of all that repairs to the rooms are

not

so

great

my house has patches everywhere where they filled in huge

hole

s and just painted over them didn't even sand it

down

. My door has claw and bite marks that were just painted over as

well

. And I've had a

broken

mirror I reported at move in in August that is still br Review from Google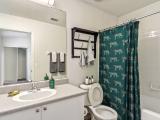 Oct 2018:
I had the

pleasure

of staying at the Quad for about 2.5 years. The complex is

safe

and staff is

great

. It's walking distance within the publix nearby and only 3 miles

away

from UCF. I

definitely recommend

living here as a student. Review from Google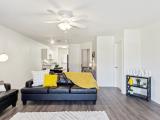 Sep 2018:
We had a

bad

AC to start with but was fixed over time. Staff is

great

and

friendly

definitely recommend

ed take

care

of any

problems

needed. Review from Google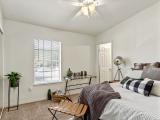 Aug 2018:
DO

NOT

LIVE HERE!!! the walls are

paper

thin

, i

never

got my

security

deposit

back, they were

drug

raids,

break

ins,

shootings

and stabbings and

nothing

is truly renovated. Everything was

cheap

,

unsafe

and OVER PRICED. the dryers are

awful

which

run

up your ELECTRIC OVERAGE BILL. they were

bugs

and flies the very first day i moved in and i was disgusted all year. Review from Google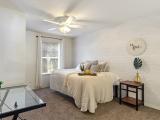 Jul 2018:
I honestly have to say.. I

love

living here at the Quad. The

new

management company is

amazing

. A lot of changes have already taken place and I

can't

wait to see the

final

result. Every place is going to have its ups and downs but what I appreciate about the Quad is they always fix what needs to be done. I

would recommend

this place to anyone! Review from Google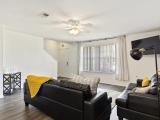 Jun 2018:
I am currently taying at The Quad, and if there is one thing i know for sure. Is that scientists who are studying insects and

bugs

( especially massive

cockroaches

) would

love

this place, other than that i dont see why you would want to stay here. I have had "the

pest

control" come 4 times now ( he comes looks around, sprays some sort of powder inthe corners and leaves) which does absolutely

nothing

because within hours you just see the

bugs

again. It is truly the

worst

experience in my life. Everything screams

filthy

in the apartments. Review from Google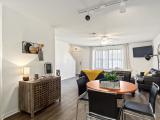 May 2018:
The only

nice

things that can be said about this complex is that the staff are

nice

, albeit relatively

useless

when it comes to anything besides mail, and that its located

near

Publix and

plenty

of places to eat. The apartments themselves are

falling

apart

and are

filthy

, even the "upgraded" ones. I had to delay moving in because they forgot to have my room cleaned after assuring me that the room was ready and I walked into a

disgusting

room, which they still

barely

cleaned after my

complaint

.

Nothing

is sealed correctly either so there are

ants

in the apartments and wasps also get in pretty easily as

well

. They

don't

actually utilize the roommate matching form or, at least have a

sick

sense of humor, since they paired me with 3 people I have grown to despise who are on literally the opposite schedule from me even though there were other openi Review from Google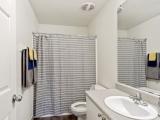 Apr 2018:
Frigging

Great

! Like OMG 🤯 Can't Believe I Have To

Leave

At The End Of The Year.

Great

Staff,

Great

Environment. Going To Miss It *Valley Girl Voice Review from Google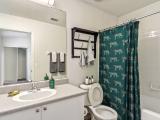 Apr 2018:
nice

place to live, extremely

friendly

and helpful staff,

spacious

rooms and there's always an activity in the clubhouse. i recommend living here. Review from Google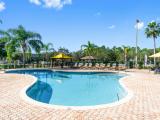 Mar 2018:
I like

that the place is gated and has

free

food

events

. A lot of places have them but just regularly having the

snacks

once or twice a week is pretty

cool

. It is also right

across

from Publix. For the price it is

not

a

bad

deal compared to others.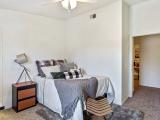 Feb 2018:
This place is COMPLETE

ROBBERY

and

DANGEROUS

. I lived at the quad for a few months in the fall semester and I have to say the staff and management are so

UNPROFESSIONAL

and

SHADY

, they billed my account for over $250 after I moved out MONTHS LATER. I called and Shanna said it was an error and she would fix it, it has been a month or two and even though my mother and I have

left

countless voicemails we get no reply back or the "I'm busy"

excuse

. This issue has still

not

been resolved and is in Collections now which will affect our credit because of the quad billing us by

mistake

. On top of all of that, the apartments themselves are horribly built, most of the appliances did

not

work, there are

bugs

all over the place, someone got

STABBED

inside the quad in Fall 2017 semester, and the place is

overpriced

. I rather commute from Georgia than ever Review from Google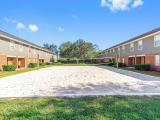 Jan 2018:
In August of 2016, I moved from PA to Florida to go to school at Full Sail. I was

happy

at the time that I got to have my own bathroom and bed room with a individual lease. But once I lived there for two months, I started to get

unhappy

with how much stuff goes

down

around the complex. Starting with all the

drug

dealer and how little amount of

security

that is really here. At the end of last year (2017) the Quad put out an email saying " for all the remodeled apt will be getting

new

50" TVs", first I was

happy

to see that we will be getting more than just a 36" TV but then thought of all the other things that I believe that need to be worked on before something small like that. Such as, in the areas behind the apartments there is a basketball court and a volleyball court behind my apartment but once the sun goes

down

there is always people usi Review from Google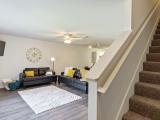 Jan 2018:
I've lived at the Quad since 2015 and I would

definitely recommend

living here to a friend. There have been major changes since a

new

management company took over and many improvements have made living in student housing even better. I switched to an upgraded apartment and I absolutely

love

it. The

old

/

bad

reviews honestly do

not

do this property justice. Just

stop

by the office for a tour to see for yourself. Review from Google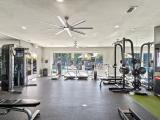 Jan 2018:
After living here from August 2012 (back when it was The Gatherings) up until the end of 2017, my experience here was

horrible

, I had a roommate

steal

and deal

drugs

in our home and the landlord

didn't

take anything seriously up until we got our home

broken

into and him getting

attacked

and robbed.

Apart

from that,

don't

expect any maintenance requests to be done until about a month or 2 in later, some of the staff can be

friendly

but most were

rude

/didnt know how to answer anything other then saying how

great

the apartments are. These apartments

aren't

worth $650 (rent was less than $550 prior to this

new

leasing company) or dealing with

bug

infestations etc. Review from Google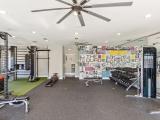 Nov 2017:
The management is

nice

and the apartment itself is

not

bad

for the price, but the maintenance has been

awful

. Me and my 3 roommates have gone up to the front office up to 3 times a week putting in maintenance requests for a

leak

in our apartment. This

leak

started in my bathroom and was there from day one. I put in a request although it appeared that the

leak

above my shower had been plastered a few times. They

lost

the request so I went up two weeks later to remind them about the

leak

. When they came all they did was spray it with some white

leak

guard stuff (almost like spray paint). I give up and assume that it has always

leaked

and won't get fixed, but at least it's over the tub. Two more weeks pass and the

leak

spreads to the living room. At this point me and all my roommates have been pestering the front office to put in maintenance Review from Google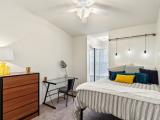 Nov 2017:
Super

friendly

management! Anything that we found

wrong

with the apartment was fixed in the first week.

Love

that it has a basketball and beach volleyball court. The neighborhood has a very homey feel to it. Very

easy

to make friends with all the neighbors and so far made a lot of

great

memories! Review from Google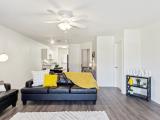 May 2017:
Okay

Experience. Price would be really worth it if internet was stable and renovations would be made. The apartment I lived in had

nothing

renovated since the 90s but rent still went up from $549 when I moved in fall of 2015 to over $600 when I moved out in spring 2017. Management

doesn't

really

care

about residents. This place worked for me since I had

good

roommates but besides that it

isn't

worth it. Review from 5/6/17 on Google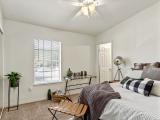 Dec 2016:
overall,

good

comfy place if you have the right roommates... some people at the office have to

change

their attitudes though. Review from 12/10/16 on Google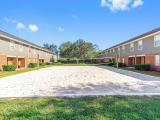 Dec 2016:
Garbage

place, they say their pressure washer works but it

doesn't

. Tried to get them to fix it. Still months later they still

haven't

fixed it. Manger is a sum bag and picks favorites.

Clean

place to live but Small Parking Spots and the manager complains a w

hole

lot.

Not

being a week into move in day some people that use to live in my apartment now at the quad

stole

things from my living room and management just

changed

the locks. They

didn't

find out who came into my house or anything. Place is

poorly

ran.

Not

only that. My living room is

leaking

water

from the air conditioner and called that in and they still

haven't

came about that. So the living room has

stains

on the roof. Definitely

not

renewing My Lease Here. No Doubt About It Review from 12/6/16 on Google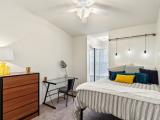 May 2016:
The quad: Here is an honest rating of the quad

not

the gathering. The 4x4 rooms are

spacious

and the closets are standard size. The common areas and kitchen are better than expected for the price. One of the only places that

doesn't

have a cap on utilities as

well

as includes EVERYTHING. Seriously one price and that's it. And the price is very low. Of course with every complex there's one or two things that could be worked on. As much as they try and replace my dishwasher it continually has

problems

so I just hand wash now. However they have been attentive in trying to fix it. Review from 5/10/16 on Google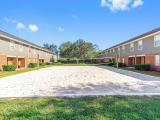 Mar 2016:
This place is really

nice

. Ignore all the

bad

reviews. It was back when the place was called the gatherings. When i was looking for housing i wouldnt even consider this place going by the reviews. But when i toured one of the houses i

new

it was the place for me. The house is

new

remodeled and all utilites included. For anyone

worried

about the saftey, they have a sercurity guard that hangs out suring the

night

time. Plus its gated. Everyone looking for a place that is going to fullsail definatly consider this place! Review from 3/3/16 on Google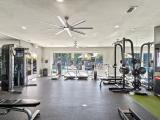 Jul 2015:
Great

place! Lived here since 2013 and

haven't

had any

problems

. I can also walk to campus. Pool is

nice

,

clean

and I know most of my neighbors.

can't

complain

at all. Review from 7/20/2015 on Apartment Ratings