Apartment Reviews
Back to Previous
Close Tab
Additional Reviews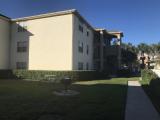 Oct 2018:
Bad

experience when visiting! No visitor parking was available, so my car was

towed

along with others. Parking is a

nightmare

. People in office could

care

less! In the morning you come out and your car is MIA.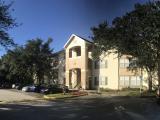 Mar 2017:
I'll simply give a

PROS

and

CONS

about my living experience at the Boardwalk at Alafaya Trails apartments. I only lived there for a few months, sub leasing for the summer.

PROS

------------ .

Cheap

Rent from a college student stand point .

Nice

pool area (that's all they try to pitch on the website) .

Convenient

for the campus and for businesses such as stores/gas stations/restaurants .Shuttle buses are consistent .Can

help

you move in and move out

quickly

, paperwork wise .Computer lab use with wifi

CONS

-------------- Where to begin .They are all such airheads in the office. They straight up

lie

, act

friendly

but have

no idea

who you are or remember your name. They give out random

charges

for electric/

water

with no legit explanation. Review from 3/5/17 on Apartment Ratings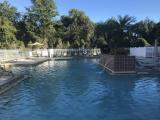 Feb 2017:
First off, parking is

terrible

at

night

. If you live in the back you will have to park in the front if you get home after 8pm.

Security

is a

joke

, they have a gate that they said they'd start using, but

don't

. At one point they only had the exit gate working, which is absolutely pointless if the front

isn't

closed

. Wifi/cable always cuts out randomly, mostly after midnight. Pool area could be approve upon, hot tub was just a luke warm

puddle

last time I went. Review from 2/4/17 on Apartment Ratings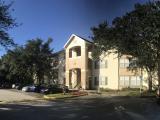 Aug 2016:
I moved into Boardwalk Apartments on Alafaya 8/15/16. Since then it has been a

nightmare

. I lived here over the summer and was told I had to completely

clean

my apartment and make sure everything was move in ready or I would be

charged

. Moving in I expected an apartment with

clean

living areas and working appliances. The first thing I see is the stove pulled out of it's place, blocking the entrance to the kitchen with the door missing. I was

forced

to buy food for 2 days because I could

not

cook on the stove. The shower rod in my bathroom also

broke

on me while showering. I called boardwalk multiple times to handle these

issues

, and my roommate also went in. Review from 8/17/16 on Apartment Ratings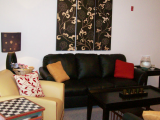 Aug 2015:
My kid moves into a

filthy

apartment yesterday.

Puke

in the toilet, room with no mattress (maybe in the next week or so). Bathroom torn

apart

and

filthy

.

Beer

cans everywhere,

disgusting

kitchen,

hole

s in the wall, no screen in the windows,

smoke

detector ripped from the ceiling. Unbelievable!!! Getting him out asap.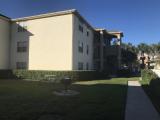 Jan 2015:
Charged

3 months after moving out because of their own

mistake

!!! Also

charge

whatever overages they feel like each month. I lived at Boardwalk for over 2 years and after graduating in December 2012 I looked to move elsewhere. I had 6 months

left

in my lease, however the management notified me that they had found a sublease for me and I could move out of my room by Jan 3, 2013. I came back to Orlando on Jan 1 and moved all my belongings to my

new

house by the 2nd. After signing all the papers I

left

Orlando thinking all was said and done. Only to receive a letter 3 months afterwards stating that I was being

charged

for a months rent because the sublease that THEY found to take my place decided that he/she did

not

want to live there. Review from 1/6/2015 on Apartment Ratings
Jun 2014:
If management steps up enforcing their policies and keep the

noise

level

down

, it might be an

okay

place. Otherwise, if you are into

late

night

parties and are the

noise

makers, this might work for you. If you're a serious student consider somewhere else. There is a no pet policy but there are pets every where it seems.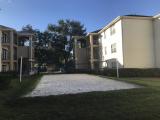 Jun 2014:
It is right next to bank of america so if you have an account there it can easily be drained right to rent. The walls are super

thin

and the roommate matching is

not

very

good

. It is a

tough

thing to match up roommates and people who like each other even friends can have

issues

but sometimes I wonder if they make a

bad

match on purpose just to see how much people can annoy each other.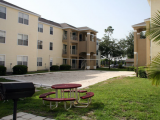 Jun 2014:
Maintenance need to give some prior

warning

before barging in, this seems to be an issue in many places and complexes around that I hope gets corrected, or someone come up with a better solution.