Additional Reviews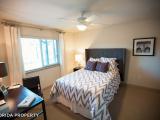 Dec 2018:
Have been living at Wildwood in a two bedroom since May and I have had so many

issues

. First I moved into a unit with a girl who wasn't compatible with me, so I requested a move. They complied but didn't

change

my unit information. All my bills say I live in the

old

unit so when I put in maintenance requests they go to my

old

unit. As far as maintenance requests go,

good

luck getting them resolved. My toilet was overfilling for a w

hole

four days before they came by to fix it. They said they couldn't do anything since it happened over the weekend. My

water

temperature is very

poor

. I can only shower with hot

water

for about five minutes and then lukewarm

water

for another five minutes. I've put maintenance requests for them to fix the issue and they've come but the issue still hasn't been resolved. I have also had electrical

issues

Review from Google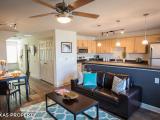 Dec 2018:
Lets start off with the

good

. The apartments are pretty

nice

, the staff if really

professional

, the pool and gym are really

nice

and you

can't

ignore the fact that you get

furnished

units with a

good

TV included. The major

problems

I have with this place is that there is dog

poop

everywhere, so me and my roommates

can't

hang out on our porch and just walking out of my apartment is a

hassle

. When I moved in, the bed and all the furniture in my room were really

dirty

. For about the first month I lived here, the internet was so

slow

that it was unusable (since then its been a little

slow

, but

good

enough to use in my opinion). But God

help

you if you need to put in a work order for anything... Since I moved in, there was a

hole

with wires sticking out of my wall next to my bed. I assumed this was where the Ethernet port was supposed to be, I put Review from Google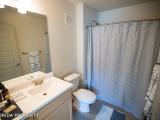 Dec 2018:
The

lack

of common sense and proper management this complex has is astounding. Overall

nice

, but its

not

worth dealing with front office. Review from Google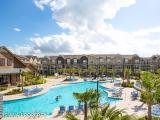 Nov 2018:
So far Living here has been very

nice

, the common areas are kept very

clean

and neat, every

complaint

I have had has been taken

care

of promptly and the staff are all super

nice

and helpful. Review from Google
Oct 2018:
Im

not

a person to sit

down

and write reviews but I think Wildwood deserves one. Initial move in was rough but the original manager did accommodate. My unit

wasn't

ready at the time of move in and let me just say.. there are still stuff that are

not

fully painted. I payed for covered parking which is an extra $30 a month and couldn't

tow

the first couple of months. I

never

had any

issues

after the first couple of months and actually kinda

enjoyed

living here. My second lease is a

nightmare

. Let me just start off by saying, there is dog

poop

everywhere. When it rains, it

smells

horrid

. I still pay the $30 every month for a covered parking spot that I

don't

get to park in. I had brought this to the attention of the office, and all I would get is "we are working on it". It is now the the end of October and Im still paying for a spot that I do Review from Google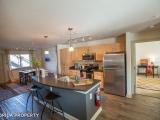 Aug 2018:
These are the fakest reviews I've ever seen. Wildwood is just a

big

lie

within itself. On the front page of their website it says 4 min

away

from campus. Try at the very least 10. The AC doesn't work half the time and neither does the wifi. Our TV loses signal about every 5 min. The front door isn't properly sealed and so are the windows so whenever a

dust

storm comes there is

dirt

everywhere. Hot tub is green for some reason. The rent is

ridiculous

. You can't play more than 1 game of volleyball because the sand is like a damn cheese grater. Just DON'T LIVE HERE!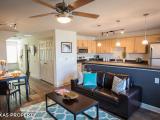 Apr 2018:
Love

this place! Tons of green space, gas

fire

pits and an

AMAZING

pool! Everything is beautifully maintained and the staff is the

best

. They are always

friendly

and available to

help

. I recommend it to everyone!! Review from Google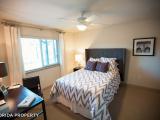 Apr 2018:
Living here has been absolutely

amazing

! Maintence is super

fast

and the staff is always

friendly

and helpful. Ashley is the

best

and has been super helpful in the w

hole

process. I

definitely recommend

living here. Review from Google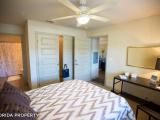 Apr 2018:
Wildwood is the

perfect

place to live in Lubbock! The facility is

amazing

and the staff members are extremely helpful. I worked specifically with Paisley and she was so

nice

,

knowledgeable

, and willing to go above and beyond to accommodate my needs. She is a

great

employee at Wildwood. If you are looking for an apartment in Lubbock, Wildwood is the place for you! I wouldn't choose any other apartment complex! Check it out for yourself! I promise you won't

regret

it!! Review from Google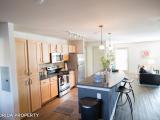 Apr 2018:
My friends live there and the place is always so

nice

and

clean

! The staff is really accommodating and are always super helpful. They also just a dog because their pet

fees

were so low!!! seriously recommend living here! Review from Google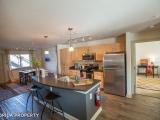 Apr 2018:
Wildwood is a very

friendly

, and

fun

place to be! From pool days, to their expansive homework and study area, gym, to letting your dogs play in the large grass areas around the complex. The staff are always more than willing to assist you any way possible! If you

haven't

seen wildwood Lubbock yet, do yourself a favor and check them out! Review from Google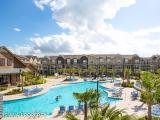 Apr 2018:
High end apartments for a quality price.

Perfect

for pool days in the summer and long

nights

around the

fire

at

night

! Highly recommend Wildwood if you are looking for a place to call home in Lubbock! Review from Google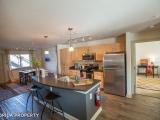 Apr 2018:
My roommate and I live in a 2 bedroom unit and have been paying $150 in utilities EACH since November.

Never

in my 4 years of living in Lubbock have I had to pay a total of $300 in utilities... especially when there is already a cap set in place. So, including cap, we have been paying $400 total for utilities. My roommate and I suspect that the bill is

ridiculously

high

due

to HVAC

issues

. When we first moved into the unit during the fall, our thermostat had to be repaired three times. Even now the the thermostat can't seem to find a medium for normal operation. The air either blows really hot or really cold to keep the house at the required temp. No in between. Management has consistently said that LP&L will come and check the meter to see what's going on but they have yet to show up. They also said to

not

pay the utility bill until they Review from Google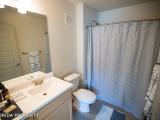 Apr 2018:
Nice

apartments.

BAD

LOCATION. Every time that the wind is blowing, which is a lot in Lubbock, there will be sand or

dirt

in your eyes, ears, mouth, apartment. The

dirt

will be everywhere. Consider a different location to live in lubbock that is

not

next to a

dirt

field. Review from Google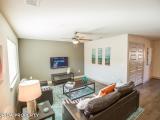 Apr 2018:
Please save your money and time. Do the apartments look

nice

? yes, but there is

plenty

of apartments closer to campus for the same or better price, also BE AWARE : the first semester everything was

good

with the price that I sign a=in the

contract

and when the second semester started my roommates and I are getting

charge

more than $200 of electricity and

water

to which the manager said that was because of cold weather which is a

LIE

because we still getting changer more even when is hot outside and we have the AC on. I

can't

WAIT TO MOVE OUT! also they are

charging

a lot for

cheap

apartments Review from Google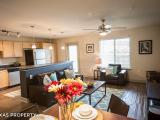 Feb 2018:
I've lived here for several months now and have mostly

enjoyed

my tenure while living here. As of lately, we have had several

issues

with maintenance requests being fulfilled. We've been waiting weeks to get numerous requests fixed while even

complaining

to management there has been no solution. Review from Google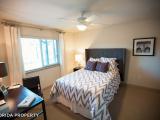 Oct 2017:
Wildwood is a

great

place to live! I feel so at home here, it really is a sigh of relief to come home after classes and work. The staff is very accommodating and ready to

help

whenever you need it. The rooms are

spacious

and cozy and offer a

quiet

living space. If I could give it more than

5 stars

you

best

believe I would Review from Google
Oct 2017:
Just moved in and

love

my

new

town home!!!

Great

staff, puppy

friendly

,

clean

grounds. So

happy

I finally found an apartment that goes above and beyond to cater to my needs. I feel

safe

and if I ever have an issue maintenance is

quick

. There is always something

fun

going on at the clubhouse, Wildwood feels more like a community than a complex. Finally an

amazing

place to live in Lubbock! Review from Google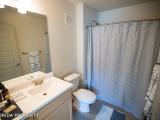 Sep 2017:
Wildwood is such a

great

place to live! I have had

nothing

but a

great

experience so far. There are many

great

amenities such as the indoor and outdoor weights. The pool is also really

nice

and relaxing. The staff is always

very helpful

. I'll

never

forget how Jarrett offered to

help

my mother and I move in when he saw us

struggling

with heavy boxes. He also checked back with me to make sure everything went smoothly. All in all, Wildwood truly is a

great

community to live in. Plus, I've seen the cutest pups around! Review from Google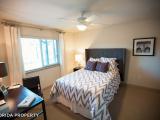 Apr 2017:
awesome

tour

fell

in

love

immeditaly! I knew exactly where I wanted to live which will be wildwood! Everything looks

beautiful

and the amenities are really

great

. excited about the memory foam mattress and 65inch tv!! My tour guide, Paisley was

very helpful

and answered all of mine and my parents questions even after the tour. she was super

nice

!! I am super excited to be living here next school year! Review from 4/3/17 on Google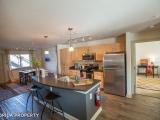 Feb 2017:
I loved my tour! It definitely helped me make my decision on where to live, which will be wildwood! Everything looks

beautiful

and the amenities are really

great

. My tour guide, Paisley was

very helpful

and answered all of mine and my parents questions even after the tour. I am super excited to be living here next school year!! Review from 2/19/17 on Google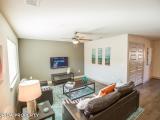 Feb 2017:
Today, I got a phenomenal tour from WildwoodLubbock . Patrick seemed really eager about his job by answering any questions that I had! Because of the

excellent

customer service we received me and my two other roommates signed a lease! Congrats, Wildwood, you did

great

!! Review from 2/13/17 on Google