Additional Reviews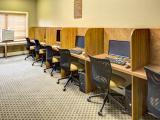 Oct 2019:
They really

care

about their residents and always

throw

events

to involve and engage the community. Closest place to campus,

safe

and always kept

clean

! Only a 5 minute walk to Tech and all the

near

by food places. Review from Google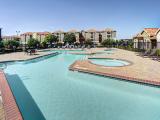 Sep 2019:
I have been living at University Pointe for over a month and I have been loving it! There are a lot of activities and opportunities for students to feel welcomed. It is very

close

to the school so it is

easy

to just walk through. I recommend it for anyone who is looking for student living in Lubbock!! Review from Google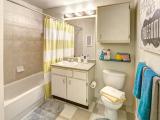 Sep 2019:
UPointe so far has been

amazing

! The staff is super

friendly

and helpful. The apartments are

close

to campus and very

convenient

. The only downside is that you can hear lots of things through the windows. Review from Google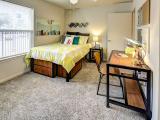 Aug 2019:
This place is literally just the

worst

. Random

fines

.

Rude

management. And their

security

updated only seem to hinder people who actually live there. Because the homeless dumpster divers still get in with ease Review from Google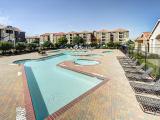 Aug 2019:
Moved my son from one apartment to another within this complex and I just want to take a moment to acknowledge Justin who works in the leasing office. So helpful and

polite

and going out of his way to

help

when mistakes were made on our part! Review from Google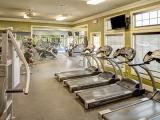 Aug 2019:
A very

good

choice! Maintenance is rapid and responsive. Fantastic location and helpful staff.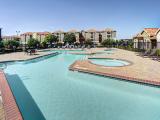 Jul 2019:
It is the

worst

place to live in. First of all, the

security

system is

terrible

. The gates

don't

work most of the time, and anyone can enter the property. You can find

broken

bottles around the property during weekends. It is

not

clean

either, trashes are

not

picked up routinely and you can see wastes of the pets. The

pest

control they use does

not

work, I asked for

pest

control more than 10 times and still I could find

spiders

and

cockroaches

in my room. Do

not

trust their roommate matching. They

never

care

what you have asked for. They just fill out the spaces and if you face any

problem

, they do

nothing

but asking you to wait until your lease finishes. The manager is

not

helpful at all. My roommates and I had some

problems

and the manager called me to arrange a meeting, but when I showed up, she

refused

to see me (which I think is so

disrespectful

).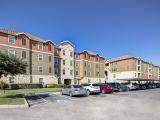 Jun 2019:
Great

place to live!

Friendly

staff, and helpful maintenance. Review from Google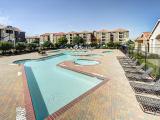 Jun 2019:
Great

place to live for students! Location and staff are

friendly

, recommend over the avenue where I previously lived. Hot tub

nights

are the

best

Review from Google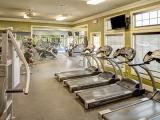 Jun 2019:
Have been a

good

experience so far. Staff is always at hand to

help

. Review from Google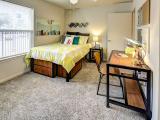 Jun 2019:
I have loved living here for the last year. Everything is

perfect

for the price you pay. Maintenance is the

best

and reply super

fast

. Review from Google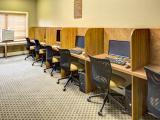 Jun 2019:
10/10 experience.

Fun

community! Super

nice

staff! Only 5 minute walk from campus.

Perfect

if you're a student. Hot tub

nights

10/10!!! Review from Google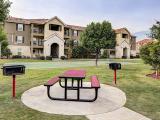 Apr 2019:
Expensive

fir jo reasons and when you get locked out of your own room you have to pay $25 after office hours for them to open it Be careful because your door may lock itself if you

close

it carelessly I would

not

recommend it to anyone Review from Google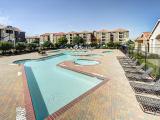 Mar 2019:
I will

not

recommend this place. Parent's this place is so

bad

about

charging

overages to the kids every month is

ridiculous

even during the Christmas

break

when they were gone from their apartment almost a month, we still had overages. Now, I get a call from a collection place, that we owed on overages for cleaning and they had to replace the blinds in my sons room and believe me there was

nothing

wrong

with the blinds and the cleaning? One of the parents and myself had to

clean

the inside of the cabinets and the oven AT MOVE IN TIME because it was so

dirty

, and we didn't sent them the bill for it we wanted for our sons and daughters to have a

clean

kitchen. So Parents I would just take that under consideration EXTRA

FEES

EVERY MONTH AND AT THE END OF THE LEASE. Review from Google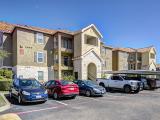 Nov 2018:
The walls are so incredibly

thin

and during winter you might as

well

buy a heating system for your room Definitely

not

worth the price. They

lie

and

trick

you into getting the "cheapest" price.

not

worth it Review from Google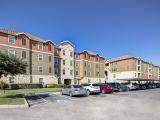 Oct 2018:
The main reason I

wouldn't

recommend University Pointe is because of the

ridiculous

overage

charges

each month. Every single month we were

charged

around $30 extra for overages.Their dishwasher was

terrible

, and they

never

used it. My son and his roommates moved out in May and we still were

charged

for June and July overages. I personally helped

clean

my son's room and the entire kitchen/living room in July because all of his roommates were gone. I cleaned so that it looked better than it did when he moved in! We took

down

at least 7 bags of

trash

. We received a letter in the mail stating we owed $85, which included $25 for a bag of

TRASH

! There were no

trash

bags! I called and was basically told too

bad

. If your student lives here, make someone from the office go with you after you

clean

to move out and video tape it, for sure. Review from Google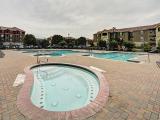 Oct 2018:
One extra star for the amenities because they were

decent

. Moving out is a

hassle

when you get a bill 4 months later for a room that was cleaned, keys given. STAY

AWAY

! YOU WILL BE

CHARGED

FOR THINGS YOU DID

NOT

DO and then they will say the "time to dispute them has passed". Review from Google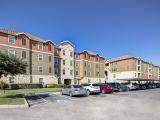 Aug 2018:
The manager can't fill a work order but will

charge

you for anything. Says she doesn't want to babysit but rifles through your apartment. The staff rushes you through signing a lease but then will fine you for the smallest violation. Which I hadn't truly violated. Would gladly have rectified the situation upon request. Would

not

recommend this place if you value privacy. Contacted the ACC office in Austin and got a

nasty

voicemail but when I try to call them back during business hours I get no answer. Update: 8/27 Now they comment on this post trying to do

damage

control after I've repeatedly tried to reach out to the customer service but gotten no answer. Amanda Naylor or whoever the manager told me "I have the right to enter your apartment whenever I want, I don't have to give

notice

." And says she's coming

down

hard on Review from Google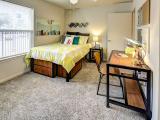 Aug 2018:
Ray, Samuel, and Derek are the absolute

best

repair guys ever!! So

efficient

,

polite

and take

care

of work orders same day!! So

impressed

! Review from Google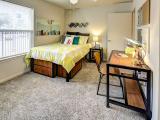 Jun 2018:
This review is lengthy but it is important for any future resident to read on how University Pointe/American Campus tries to take advantage of young college student. For August 2017-2018 my

best

friend and I decided to move into a two bedroom here. The apartments for show look

nothing

like the apartments you move into. But for $579 a month,

close

to campus, and a two bedroom it would work for a year. Now, I did

not

have a single

problem

with management for the time I lived there until March of 2018. I had started moving my things out of the apartment into a house. I was continuing to pay rent

due

to it still being my apartment and I had yet to find someone to sublease. Keep in mind I had

not

informed management that I was moving because it didn't matter

due

to I was still paying rent on my apartment. I had almost fully moved my stuff out of Review from Google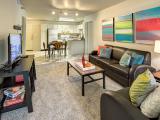 Jun 2018:
Good

and reasonable place and meets the budget.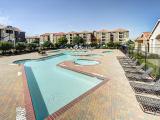 Mar 2018:
I lived here about a year. I was planning to sublease my apartment and signed a form with them stating that I wanted to sublease. I ended up moving earlier then expected, but

left

a portion of my belongings behind. Without notifying me (or my

old

roomate) they entered my apartment and took my remaining belongings and threw them

away

. when I asked them, I was

lied

to and told that they were in storage. after inquiring for a long period of time, and

yelling

, I was informed that they had thrown it out, and that I could

not

get it back.According to them, Legally, they did

nothing

wrong

, but were only concerned with profit. I am a very upset and would

not

want ANYONE to sign here. When assessing this issue, Casey was the higher level individual that I spoke with, he was EXTREMELY

disrespectful

and

unhelpful

.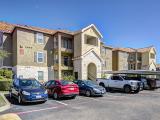 Feb 2018:
Where do I even begin to explain how

terrible

this apartment is? I've lived here for 7 months now and unfortunately have 5 months

left

in my lease. On move in day, we noticed that the apartment was pretty

dirty

, and it

didn't

look like anybody had cleaned it after the last tenants

left

. There was also black

mold

in all four toilets. No matter how much you scrub and bleach that

mold

, it grows back twofold in a week. I commented on this on my move in sheet, and even commented on the fact that there were

ANTS

in my bathroom. When I turned the sheet in, I told the office and they said they would handle it.

Never

once did they show up to fix the

problem

, even though I filed two more

complaints

. The one time maintenance came to spray for

bugs

, it made the

problem

tremendously

worse

and we had

ants

pouring out of our showers. Now we spray ra Review from Google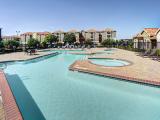 Jan 2018:
I have really

enjoyed

living at this property!

Not

only is it only steps

away

from campus, but the apartments are newly renovated and there are

plenty

of amenities that can be

enjoyed

on the property. The management and student staff are extremely helpful. Review from Google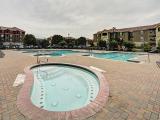 Jan 2018:
I have been a resident at University Pointe for five months now, and it has been a

wonderful

experience. The location is

perfect

, the pricing is fair and amenities are

good

. The office staff are

friendly

and

always helpful

. And maintenance responds to work orders

quickly

. It's a

great

place to live! Review from Google