Additional Reviews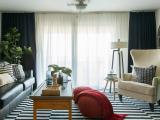 Jul 2021:
DO

NOT

RENT HERE! Read the yelp reviews! I

left

several… the place should be condemned by the board of health!!! EVERYTHING IS

HORRIBLE

FROM THE CLEANLINESS TO MANAGEMENT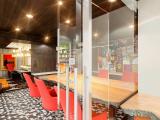 Jul 2021: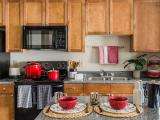 Jul 2021: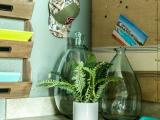 Aug 2020:
Terribly managed and

poorly

maintained. I feel

terrible

my daughter has to live in it. Other daughter in Wildwood and much nicer and better ran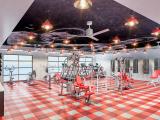 Jul 2020:
Horrible

Management!

ZERO

communication with each other, so you are told 800 different things for MONTHS...then everyone is out lots of $$$ and gets

screwed

over. Go elsewhere!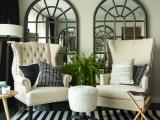 Apr 2020:
The Holly is an

amazing

place to live. Their staff is so helpful and any maintenance request I placed was completed

quickly

!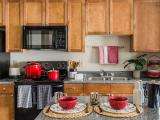 Jan 2020:
I just signed the lease and i

regret

ever bit of it . Tall bedframes like they about to roast a meat. They use suddenlink and its the

worst

internet.

Slow

and unpredictable. 1 min its 100mps next minute 10 mbps.. If you are IT related or a gamer.. forget about this apartment. Its

trash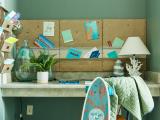 Jan 2020:
Horrible

! Every single thing about this apartment complex is

terrible

,

dirty

, and a

lie

. The gates are

not

working during the most important times and it takes

forever

to them to be repaired! They appear to have cameras on the buildings and tell you there is a

security

person... so untrue!!!!!! Peoples cars get

hit

and

broken

into and there is no

help

from the apartment complex at all.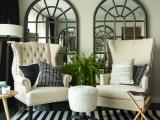 Oct 2019:
Miriam was so helpful with me signing a lease. She answered all of my questions and you can tell she just genuinely loves her job. Review from Google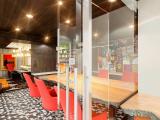 Sep 2019:
The holly is

amazing

. The rooms are

spacious

, rent is

affordable

, and the activities hosted every once in awhile are

fun

. Another plus is that maintenance is speedy to respond and the office is always available to

help

. Review from Google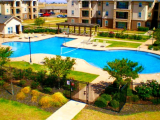 Sep 2019:
My

best

friend and I

love

living at The Holly! Manager Ashley has been so helpful concerning the hiccups we had at move in. The leasing professionals are

always helpful

, especially Miriam, with any questions or

help

that we need. Maintenance has also been kind and

quick

to fix anything we needed. We

love

it here! Review from Google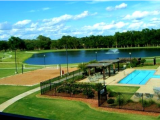 Sep 2019:
I absolutely

love

living at the Holly! Ashley and all the staff have been super helpful with me and my roommates making sure that we are comfortable in our apartment. We've had a few minor

issues

in our apartment but maintenance was

quick

to fix them at our request! Overall

great

staff and a

fun

place to live! Review from Google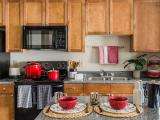 Sep 2019:
The Holly is a

great

place to call home if you are a Tech student! It's super

affordable

and comes with a lot of

great

amenities. Another

great

thing about living here is that you have access to the Tech bus that takes you straight to campus in no time! #lovetheholly Review from Google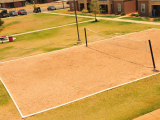 Aug 2019:
My daughter moved in today and I am beyond disappointed in how

filthy

the apartment is. Just

ridiculous

!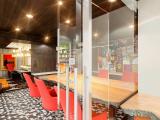 Aug 2019:
The Holly has the nicest front office staff. I spoke to Miriam and she was so helpful. Eric does any maintenance request I need in a timely matter. The Holly is a

great

place to live! Review from Google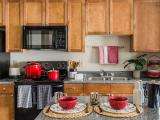 Jul 2019:
Maintenance is always going above and beyond, they always get it done in less than 24hours! Anytime I have questions they are

always willing

to assist and if they don't know they send me to the right direction! The front office staff is always super

friendly

and helpful, they always seem to be in the

best

mood and you can just tell they

love

their job!

would recommend

to anyone looking for

affordable

housing and

excellent

customer service!

Love

the holly! Review from Google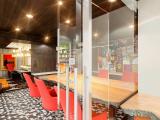 Jul 2019:
Maintenance is always going above and beyond, they always get it done in less than 24hours! Anytime I have questions they are

always willing

to assist and if they don't know they send me to the right direction! The front office staff is always super

friendly

and helpful, they always seem to be in the

best

mood and you can just tell they

love

their job!

would recommend

to anyone looking for

affordable

housing and

excellent

customer service!

Love

the holly! Review from Google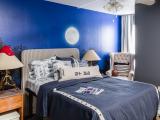 Jul 2019:
I've lived here for about 3 years and I have

never

had any

issues

! The staff has always been so kind, any work orders i've put in maintenance is always

quick

and

efficient

. Honestly

sad

to move-out at the end of the month but i'm glad I moved in in the first place! Review from Google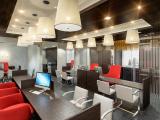 Jul 2019:
I've lived here for about 3 years and I have

never

had any

issues

! The staff has always been so kind, any work orders i've put in maintenance is always

quick

and

efficient

. Honestly

sad

to move-out at the end of the month but i'm glad I moved in in the first place! Review from Google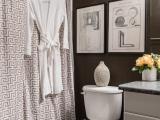 Jun 2019:
Nice

place to live, employees pick up

trash

5 days a week. Clubhouse is open 24 hours a day with your code, and employees are

friendly

and helpful. Pools stay pretty

clean

. My only

complaint

is the bottom floor is hard to live in when the upstairs neighbors are

loud

. Review from Google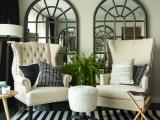 Jun 2019:
Nice

place to live, employees pick up

trash

5 days a week. Clubhouse is open 24 hours a day with your code, and employees are

friendly

and helpful. Pools stay pretty

clean

. My only

complaint

is the bottom floor is hard to live in when the upstairs neighbors are

loud

. Review from Google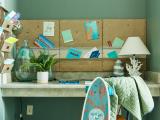 Jun 2019:
Very respectful management! They truly

care

and respect their residents! Super

nice

apartments, and very

well

treated area! Review from Google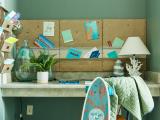 Jun 2019:
Very respectful management! They truly

care

and respect their residents! Super

nice

apartments, and very

well

treated area! Review from Google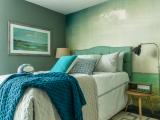 May 2019:
The staff at the Holly is super super helpful, they answer calls in a timely manner and provide you with as much information as you need. For the multiple times you that I have called to talk to someone they have all been super helpful and honest, shout out to Miriam especially, she made my lease signing very

easy

and smooth and I'd say she's the

best

attendant I've talked to so far✨✨✨ Review from Google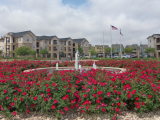 May 2019:
The staff at the Holly is super super helpful, they answer calls in a timely manner and provide you with as much information as you need. For the multiple times you that I have called to talk to someone they have all been super helpful and honest, shout out to Miriam especially, she made my lease signing very

easy

and smooth and I'd say she's the

best

attendant I've talked to so far✨✨✨ Review from Google