Back to Previous
Close Tab
Additional Reviews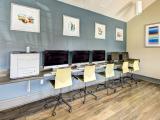 Mar 2019:
Good

afternoon y'all! I just had a tour of this apartment complex. They have improved a lot, and have a

new

gym. I recommend anyone wanting to live here, check it out and sign a lease. Make sure you tell them I sent ya 😉. Review from Google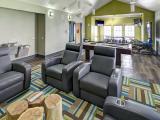 Mar 2019:
I have been living here for past 7 months and I've had a

great

experience till now. People here in the office are

friendly

and everytime I need to fix anything I get it done within some days. Specially Daniel bro has helped me a lot getting things fixed in my apartment. Loved living here till now!!! Review from Google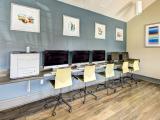 Mar 2019:
Rosario recommended my roommate and I for reviewing and was very

friendly

and welcoming. Raiders Pass, for the price you pay, is a

great

apartment. I've only lived here a year, and only really had a couple

issues

as far as maintenance. Other than that, it's

cost

friendly

,

well

furnished

, and helped me meet

amazing

people. Review from Google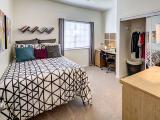 Mar 2019:
Great

service,

excellent

location and

affordable

. I

really like

the

new

updated wood floor. Also, when I make a work order, they usually fix it which in the next day I place my order. Rosario provides

great

customer service at the lobby Review from Google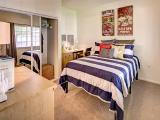 Mar 2019:
One of the

best

apartments

near

campus for the price. Anytime there has been an issue (no place is

perfect

), maintenence and staff has taken

care

of it

quickly

and

efficiently

. Kinsley in the office has always been there to answer any questions I have and always makes sure things are done correctly. Those who work in the office really

care

about you. The apartments themselves have everything you need, and many of my appliances were

new

when I moved in. I just signed a lease for my third year of living here and recommend it to everyone!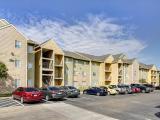 Mar 2019:
Great

apartment for the price!

Best

American campus community for your buck!! I'm a

happy

camper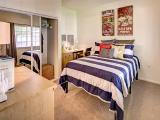 Mar 2019:
I like

living here.

Good

for the price. Maintenance is

fast

but sometimes the utilities are a bit

expensive

. And washing machines and dryers could use improvement!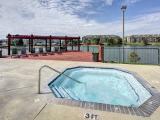 Mar 2019:
This place is really

nice

and

affordable

. Everything is neat and

organized

. Rooms are

good

size, but

not

equal size. Some things need to be repaired or exchanged, like driers and washers. Overall, a

good

apartment for anyone who wants to be with friends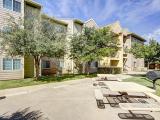 Mar 2019:
Most economical and sophisticated housing. Very

good

and

affordable

housing for international students. Need to have better approach to service requests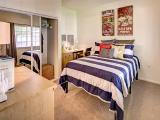 Jan 2019:
Living at Raiders Pass has been the

worst

housing experience I've ever encountered--including living in the dorms. The general manager is the rudest, most

arrogant

man I've ever had the displeasure to deal with, and if it were up to me, he'd be fired immediately.

Leaks

everywhere. Things

break

all the time

and nobody ever comes to fix it after requests are put in. Cars get

broken

into--like mine did.

Loud

parties three days out of the weekend. DO

NOT

pick this place to live in--you'll

regret

it! Review from Google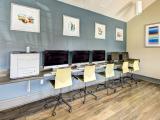 Jan 2019:
I have had the

worst

experience with Raiders Pass. While I lived there it was a fine apartment and had no

issues

. However, once I moved out all of the

problems

began. They tried to

charge

me a

crazy

high cleaning

fee

as

well

as

charged

me to pay for a

broken

mirror that I had already marked was

broken

on the form when I first moved in. But I was trying to move into a

new

apartment, so instead of

fighting

them I just paid the balance and though I was done with them. Flash forward 5 months later and I received a

notice

from a collection agency saying I

never

paid that balance!! Even though I have written records from Raiders Pass saying I paid the balance. This place has been the

worse

dealing with, I would

never

recommend this apartment to anyone. Review from Google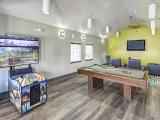 Dec 2018:
You pay for what you get. If you want a

cheap

apartment

close

to campus, then this place will serve you

well

. Maintenance was very

quick

to respond to maintenance requests. Review from Google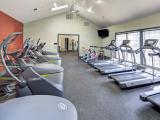 Nov 2018:
The facilities are fine, and

I like

the location however their room mate matching system is

HORRIBLE

!!!! I requested to be matched with cleanly, quite individuals and I ended up with the roommates from

hell

!!!!!!!! I am absolutely

miserable

and the management offer no

help

. Review from Google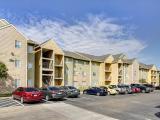 Oct 2018:
Signed a lease for an apartment with carpet, on the second week they told us the carpets were being taken out and were to be replaced with linoleum. The team that installed the floors scraped up the walls,

left

the floor wavy or in some places

left

the concrete exposed, and

left

their

dirt

in piles along with some other apartment's blinds just chilling in our living room.

Poorly

managed, if there is ever an issue they will constantly deflect

blame

claiming someone else was responsible for the

problem

. Review from Google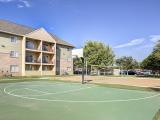 Oct 2018:
Raiders Pass is a

warning

to all Red Raiders = RAIDERS, PASS ON THIS PLACE. I know they're in

new

management but the one year I was there (2017-2018), they did

not

respond to maintenance requests timely; they let their

fire

alarm

at the office

go off

for 4 hours and I had to call the

fire

department and their

help

desk which was an off site call office who could

not

get a hold of local management; I did

not

have a shower head when I originally moved in; they were undergoing renovations while I was still living there and they expected residents to move all of your belongings in and out of rooms; and then they

charged

me a

dirty

kitchen

fee

which I know I am a fairly

clean

person. Review from Google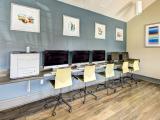 Aug 2018:
I lived there for a year. It was

good

and

big

.

Good

price. The

problem

was about my roommates. Try to choose your roommates and move in with them. They are replacing the carpet which is

great

. Because it was

dirty

. Overall

I like

d it. The staff is really

good

. Review from Google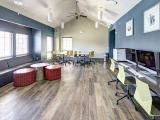 Jul 2018:
I've been here for almost 2 years and rumor has it that Raiders Pass

sucks

, but my experience has been really

good

. Within the 2 years there has been a couple of managers come and go, but they have been really

nice

about everything, especially the managers right now. The apartments themselves are

convenient

for school, and usually they have the lowest prices. I

never

had a

problem

with

bugs

, so if you've heard that they have a

bug

infestation

then it's probably cause the person you heard it from is a

dirty

person. I talk to the maintenance people, and they are pretty

good

about fixing any

problems

, so that's a plus. Check it out! Review from Google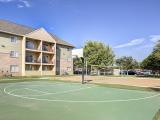 Jun 2018:
I lived at Raider's Pass from May 2017 to May 2018 and if I could

leave

zero

stars I would. There are many things about this apartment complex that have led me to rent a house instead of renewing my lease with them. 1. My boyfriend also lives at Raider's Pass and has a cat. She was approved by the front office and he pays rent for her. One day maintenance came into the apartment and even though they were told there was an animal in the apartment, maintenance proceeded to

leave

the front door wide open while doing whatever it was he was there for, which led to the cat going outside and being locked out for most of the day. Luckily she was found but this situation could have been avoided entirely if the apartment complex cared. 2. Mailboxes. There is no

security

what-so-ever. The individual mail keys tenants are given can open the entire ma Review from Google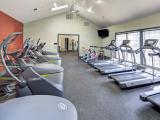 Jun 2018:
More

expensive

and lesser quality than most apartments in the area. I went over a week without AC, and my in room internet connection hasn't worked since I moved in (almost a month ago), because the staff doesn't

care

about getting things fixed. Luckily I only have to live here for the summer, I can't imagine living here a w

hole

year Review from Google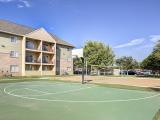 Feb 2018:
If I could post a

negative

star then I would. There is so many

problems

its hard to know where to start. How about all the numerous

break

ins in the complex

due

to the fact that it is

not

gated. THEIR WEBSITE SAYS GATED COMMUNITY AND IT IS

NOT

! THIS AMENITY IS

NOT

PROVIDED. Next I called because there was a lot of

screaming

downstairs so I wanted the apartment complex on site officer to check it out and the front office said they couldn't get ahold of him. THEIR WEBSITE SAYS COURTESY

POLICE

OFFICER BUT THIS AMENITY IS

NOT

PROVIDED! Next we continually get mail that is

not

ours and our mail is weeks

late

. Next we called because we suspect bed

bugs

in our apartment and they said they would get

pest

control to take a look and they

haven't

came yet but online the maintenance request says its been taken

care

of. THEY

LIED

! This is a

horrible

comple Review from Google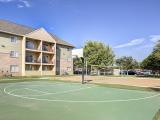 Feb 2018:
Close

to the campus,

cheap

, school bus available, facility is very

good

, staff are

polite

and

friendly

, response

fast

for the work order. I have a

good

experience here. But the roommate matching system after the first year is

not

good

at all. They matched us a

new

roommate with a dog, but my other roommates clearly wrote on the roommate matching survey said She is allegic to the fur. And I said I don't want to be disturbed after midnight on the survey before I moved in, but the roommate stay up very

late

with friends and talk aloud. The others are very

good

. Review from Google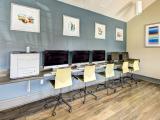 Feb 2018:
Great

place to live! Walking distance to campus. Apartment complex is

clean

. Staff is very

friendly

and always do whatever they can to

help

you. The maintenance team is

friendly

as

well

and they respond

fast

to requests. Highly recommend living at Raiders! Review from Google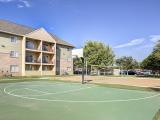 Feb 2018:
Best

price I could find and the staff is very

friendly

. Workout room is normally pretty

clean

and the apartments themselves are roomy. However, we've put in two work orders for our

leaking

pipes under the sink and they've come to fix it...twice. However, it's still

leaking

. Also, the printer in the clubhouse is constantly

not

working, but they're willing to print for you at the front desk. WiFi in the rooms is

decent

and overall this place is a

good

bang for your buck. Review from Google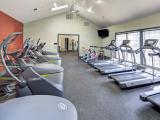 Feb 2018:
This apartment complex has been

good

to me over the years. It's

quiet

, it's

close

to campus and where I work, and the residents are

friendly

people. The internet is pretty

fast

, there is a pool, a gaming room and study lab. The complex isn't

perfect

, but it pretty much has everything you would "need" in order to have a successful school year. Review from Google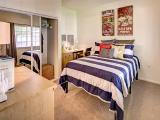 Jan 2018:
Raiders pass is exactly what I needed for the right price. I pay under $500 and feel

safe

. When my AC

went out

, they were there in 2 hours to fix it. I

would recommend

this place to someone who needs a place with roommates for under $500 Review from Google