Apartment Reviews
Back to Previous
Close Tab
Additional Reviews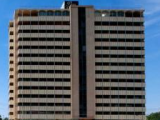 May 2019:
This place has BED

BUGS

. Would give

0 stars

if possible. I had to

throw

out all of my brand

new

furniture. Review from Google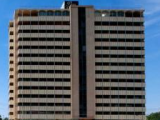 Jan 2019:
Was really looking into renting from this place. However, thanks to all these

bad

reviews I will

not

be looking further into The Park Tower. Thanks guys. I'm so

happy

I did my research before I jumping into this

crazy

place. Hopefully something is done soon because this just makes Lubbock look

bad

. Review from Google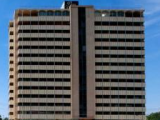 Oct 2018:
Run

from this place. The management is probably the

worst

you can find in the entire city of Lubbock. We moved in here in August of 2017 and they did

not

even give us keys for the building door until two and a half months later. The

roaches

are unavoidable and there is a picture showing how many of them you will come

across

on a daily basis. The owner is an

old

-fashioned, selfish,

rude

, and fairly racist guy. He would question my fiancee on a daily basis about coming into the building because she was black. Same thing happened with some of his staff. The pool is

not

operational and

never

will be again because the owner hired an underskilled worker to fix it and they completely ruined it beyond repair. That, of course, is

not

shown on the website. Also, the "gym" that is shown on the website is a complete false representation, all you get is a Review from Google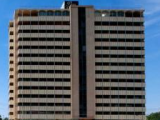 Aug 2018:
Called to get information about the property. The woman who answered (Beatrice) said, very rudely, " I

don't

have time right now, call back next week" Then proceeded to hang up on me when I asked to speak to her manager. If this is how they treat prospects I

can't

imagine how they treat their residents. As a Leasing Manager myself I would

never

tolerate any of my employees talking to people the way she talked to me. Highly advise people to be vary of this place. Customer service is everything in this business and it looks like Park Tower Apartments is lacking this greatly. Review from Google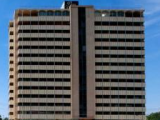 Jun 2018:
Only two things really need to be said to get a real feel for this place. You'll get

plenty

of R&R;

Rats

and

Roaches

. The homeless that

sleep

in the park

across

the street and at the soup kitchen/church

across

the empty lot have it better. The lobby might look

nice

... Until you

notice

the

alarm

almost constantly going off, the

Roaches

scurrying around everywhere, and when you listen closely you can hear the

RATS

in the walls. When these

problems

occurred in my apartment, I was told they'd spray for

bugs

(they sent the very

nice

and apologetic cleaning lady with a can of Raid) and they gave me mouse traps and the owner himself told me, and I quote " you'll eventually catch them all".

Avoid

this place at all costs. It's

not

worth it, no matter how desperate you are for an apartment. Review from Google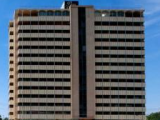 May 2018:
I lived in the Parktower on the 2nd floor. Omg where do I start. They put me in a two bedroom apartment, It was suppose to be a one bed room but their wasnt

none

ready. They have alot alot I mean alot of

roaches

couldnt

never

take a

good

shower or bath because it always backed up in both restrooms. I was always hearing that

loud

construction

don't

even you know what they were working on cars mostly everything was

broke

. One

night

me and my daughter witnessed The Guitarist Susan Grisanti committing suicide at 2:00am in the morning she jumped from the 10th floor. I

don't

know exactly what floor she was on at her body of land under our balcony. My 6 year

old

daughter frightened every day after that I'm traumatized she didnt wanna go home. the straw that

broke

the camels back was I paid my rent one day which was $620 a month. Gave them a money o Review from Google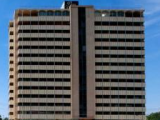 Apr 2018:
Great

place to stay. Glad to have called it home for the last 3 years i highly suggest coming and checking it out Review from Google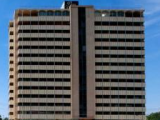 Apr 2018:
I am the owner of Park Tower Apartment. I will give anyone calling a $100 bill if they can substantiate any of the outrageous claims about me. I invite you to come and see for yourself how

wonderful

it is to live here at Park Tower Apartments. I have been here for ten years and have invested over $2 million dollars in restoring this building. Yes, it was a "

dump

" several years ago, but that is long passed. I have spend 24/7 to make this a secure and

safe

place to stay and have cultured a sense of "community" that is

enjoyed

by all that stay. Yes, if you

break

your

contract

or do

damage

to your apartment, you will be

charged

and yes, we will fix any

problem

you may have promptly. If you want upgraded appliances, granite countertops,

new

carpet and paint,

new

fixtures, just ask and I will provide. AGAIN, WE HAVE COME A LONG WAY, BABY! Call Review from Google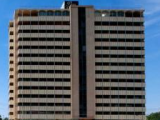 Apr 2018:
The view from the top is just

amazing

. You have your own huge balcony.24 hour video surveillance very,super secured, i thought i was in a hotel feel when I walked in . You would think it's small by looking on the outside, but its huge on the inside,

plenty

of space for everyone, huge rooms, the further you go up, the less

noise

, you have, there is an indoor pool at the very top, gym, and they are going to be installing its own

coffee

shop.everyone is very

quiet

. Review from Google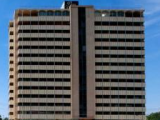 Mar 2018:
My husband & I are retired & looking for a

decent

apartment to lease for the long haul. Came

across

this place, remembered it from long ago when it was

new

and the talk of Lubbock. It really was luxury living back then. I checked out the online photos...the décor is obviously older, but

I like

the Hollywood look. Then I checked out the Google reviews...OMG! Why

hasn't

someone reported the owner of this building? I sounds like a death trap waiting to spring on anyone inside. PLEASE...any of you that have lived there or are now living there...contact housing compliance and get this guy out of Lubbock. I'm past 70, born and

raised

in Lubbock and

cannot

believe the city is allowing a slum lord pass the city limits. Review from Google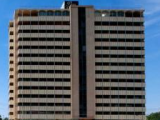 Mar 2018:
Please stay

away

. The owner Mr. Stanley Carter is a true slumlord. After 3 years of

roaches

and a

bug

infested

apartment i finally had enough and had to

leave

. His maintenance men

stole

my roommates girlfriends clothes. He will

charge

you for anything his greedy little mind can think of. He added a bill of $6000 onto my lease for no apparent reason and no matter what condition you

leave

the apartment in you will

not

get yourbdeposit back. Please consider the sewers before you consider this

dump

. The only

good

review is probsbly from himself because no one who lives there is

happy

or comfortable. STAY

AWAY

FOR GOODNESS SAKE!!! Review from Google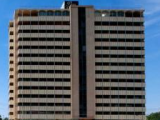 Dec 2017:
I moved in in

late

September. The management and owner are

not

honorable people. I live in the the sixth floor. I moved here with a roommate. After about a month my roommate was given a one bedroom unit and I wasn't told that the lease would be

broken

. Also, the landlord Carter Stanley and his people

broke

into my apartment and took items of mine for lien. I am now in the process of filling court proceedings to get my items back. He also like to enter my apartment without

notice

and thinks he has a right to enter whenever he likes. I would seriously state to anyone that this is

not

the place to rent. The lease he had written up is completely against Texas rental laws. He words it to bend to his way. When I moved in the apartment was

filthy

. And the

cracks

in the floor and walls and cabinets were allowing some sort of gas to get in tha Review from Google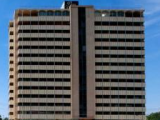 Jul 2017:
Do

not

rent here. Stanley Carter did

not

uphold my lease and even after I gave my 60 day

notice

and

left

the apartment in

good

condition he put a 3k balance on my credit. It has been months of

headache

and

heartache

to get this resolved and its finally coming to an end. The apartment smelt like

mold

and our ceiling

caved

in during the time I was a tenant there. Instead of fixing the issue they simply put a

garbage

bag over it. Stanley Carter is

not

an honorable man and this building should be condemned. It is a health and safety

hazard

ran by a corrupt person. Do

not

rent here. Just keep driving. If you want your credit ruined and maintenance

never

fixed and just an overall

miserable

state of living conditions then this is the right place for you.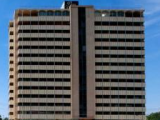 Jan 2017:
Park tower is a

great

place to live. It has always been a place to attract my attention when driving

down

Avenue Q here in Lubbock. The maintainence staff is

quick

and steady to ensure each tenant is provided with a top tier standard of living. The management staff is accommodating and humble ( I accidentally flooded my living room the first

night

at home and the apartment owner himself came to my apartment at 11 o' clock at

night

to

help

me remedy my situation. Everybody I've met has been as

nice

as could be, even one person that I

didn't

meet. Review from 1/26/17 on Apartment Ratings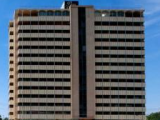 Sep 2016:
I lived in a unit one of the top floors and the view is truly something you

won't

get at any other apartment in town. The building is unique and has a lot of character. It is

quiet

and I

never

had any

noise

concerns. All of the residents and staff I met were extremely

friendly

. Maintenance is

quick

to take

care

of any

problems

. Park Tower is located 10 minutes or less from anywhere I needed to get to. It was extremely

affordable

and a very

good

experience. The only

complaint

I would have if anything was the neighborhood. Although it

wasn't

a

great

area, I am a female who lives alone and felt extremely

safe

. Review from 9/5/16 on Apartment Ratings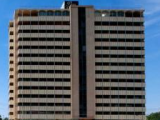 Aug 2016:
I have lived here for almost 2 yrs and am very

happy

. The Management office is always there to

help

out with whatever you need. Maintenance is

quick

to respond and gracious to us. I

love

the view from my balcony and I

enjoy

having a

safe

and covered parking area. Review from 8/15/16 on Apartment Ratings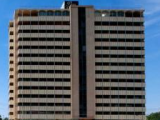 Apr 2016:
Signed a lease to stay in the "penthouse" omg was it an

awful

experience. The owner, carter Stanley, talked a

big

game about the penthouse to get us to sign there. We signed and paid the $1200

deposit

only to move in more than a month later and still have our ceiling incomplete. Like the w

hole

ceiling was missing! He told us as soon as he got our

deposit

he would fix it, what a

lie

! We lived there for 2 w

hole

months with the bull***t ceiling until he finally completed it (half a** job also). We agreed to pay for parking for 3 months and after that since we would

not

even be in Lubbock often we told him and agreed to

not

having the option to pay for the underground parking (he still

charged

us every month it and takes his sweet time to reimburse us).

Worst

management ever, we

didn't

even move into a

clean

apartment and got

charged

over $400 aft Review from Google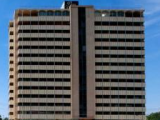 Mar 2016:
Park Tower is a

decent

enough apartment complex. I

hate

the complex itself, but really

love

my apartment, if that makes sense. The views are

great

and for the most part the people living there are

nice

and

friendly

. Upon moving there we had a lot of

issues

with our

water

, dishwasher, etc, but they were solved fairly promptly. It seemed like it was going to be pretty

bad

at first, but after a few months we've settled in and it's

not

terrible

. The one thing I wish I could really

change

is the neighborhood we're located. There are constantly people outside asking for money or doing

drugs

. Review from 3/25/16 on Apartment Ratings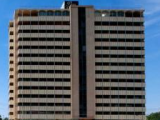 Feb 2016:
One of the most

beautiful

views in town, every apartment comes with

well

sized balcony as

well

so you can

enjoy

the view from the outdoors. Management and Maintenance are very

courteous

and take

care

of things in a timely matter. Overall Park Tower is a

great

place and i recommend everyone to check it out!! Review from 2/8/16 on Apartment Ratings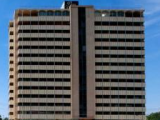 Feb 2016:
To start this review.. I do like the apartment and the view its

awesome

.. Two thing I DONT like is the

marijuana

smell

coming in and out of the building.. Second is people taking laundry that

don't

belong to them out of the washer so they can put there's in., Other people need to respect others things and

not

touch something that

don't

belong to them.. Cause if something comes out missing it will fall on the last individual.. Other then that it's

okay

.. Thanks for ya'lls time. Review from 2/6/16 on Apartment Ratings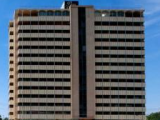 Feb 2016:
Please please do

not

live here. The elevator

broke

and I was on the 10th floor

stuck

for days. No hot

water

!!!

Nothing

is up to code. The emergency stairs were

closed

. God forbid something would of happened we would of all died or had to jump off the window. I will be reporting it to the Lubbock Code Inspectors and hopefully they get sued! Wire cables out

all the time

. Got

stuck

in the elevator. Please do

not

rent from here!!! Anywhere is better than here. Review from Google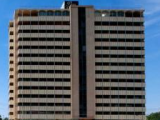 Nov 2015:
DO

NOT

LIVE HERE. We lived here for 6 months and absolutely

hated

it. Moving from Kansas, we

didn't

have an opportunity to visit and check it out in person, we just had to have a place to live. But when we arrived, we were very disappointed. (It looked pretty

decent

online.) We were originally in a 1 bedroom apartment, but it was

infested

with

cockroaches

. We woke up in the morning to over a dozen

cockroaches

in our bathroom and kitchen. Squishing a bunch of

cockroaches

is

not

how I wanted to spend my first morning in a

new

place. Thankfully the office staff was

nice

enough to work with us and transfer us to a 2 bedroom apartment right

away

. In the 2 bedroom apartment, while there weren't nearly as MANY

cockroaches

, we still saw them on a weekly basis. I showed one of them to the maitenance staff and they tried to tell me that it was a beetle. Review from Google