Additional Reviews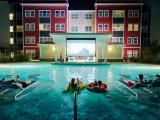 May 2018:
Incredible service. The girl with the purple jacket at the front desk was very cute too.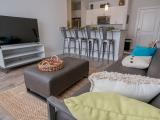 May 2018:
The staff at Park East are very

friendly

and are willing to

help

whenever they can. The apartment iself is very cute and cozy (especially the bonfire and the pet park). It's also

close

to campus and right next to Walmart, which is very

convenient

.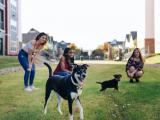 May 2018:
Great

environment and

love

the

new

management team and staff! They are

very helpful

with any questions you may have and are very competitive price wise compared to other student living complexes. One of the selling points that got me was the ability they have to work 1v1 with you and

help

you get into your future home as

well

as the killer specials always going on. Rate

5 stars

every time!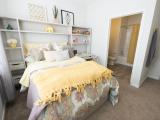 May 2018:
ParkEast

isn't

18Nineteen!! (That's a

good

thing) When I first moved here, it was owned by a different company. And it was genuinely

awful

living here, the management was

awful

, doors

never

worked, the carpets were

disgusting

, the elevators had

nasty

carpets,the printer was

useless

and so many

problems

. I was so frustrated that I had no interest in staying here. HOWEVER, ParkEast has genuinely fixed all of the

complaints

. They have completely

changed

everything. They professionally

clean

the carpets (multiple times), fixed the locks, repainted, tore out carpet from elevators, hired

new

staff, have two

police

officers in case you

don't

feel

safe

, and are so

FAST

at getting to work orders. Basically any

complaint

you have has been fixed and if it

hasn't

then they will continue to fix it. They had a panel of residents express their griefs and they fixed every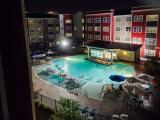 May 2018:
I signed the first year this apartment complex opened (when it was still called 1819 with

old

management), and resigned when current,

new

management took over, and became Park East. Like every other apartment complex, there can be some

issues

, such as internet troubles, etc. However, what sets Park East management

apart

from other places (I've lived at The Ranch, University Trails, Cottages, and the Grove) is their genuine

concern

for their residents, keeping them

happy

, and building real relationships with us. The complex is super pet-

friendly

, and they have live-in

police

officers (

not

just rent-a-

cops

- actual members of Lubbock's SWAT team) that patrol the area, so safety is a plus. Any

issues

with the gates, they address as

quickly

as possible, same with the internet. They have cleaned up 1819's management's act - the hallways are

clean

, and any m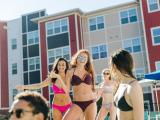 May 2018:
Garage is really

convenient

and the amenities here are

awesome

! Pool area has a drop

down

screen!

Love

it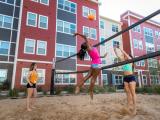 May 2018:
Great

environment and

great

staff.

Affordable

prices and very

nice

. Would live here again.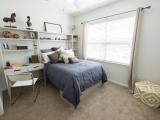 May 2018:
The lobby area is very

spacious

and a

great

place to hangout and study! People are very

friendly

and the bus

stop

to take you to campus is right outside your door!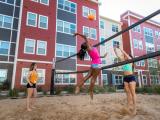 May 2018:
I live here when 1819 was still under management. When Park East came in, a lot of changes were made and I noticed the improvement already. A

great

place to live. I'd recommend it to anyone considering living here. Also, Tasha and Jess are

great

!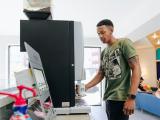 May 2018:
I

love

this place! The

new

management has really

changed

it and made it such a

nice

place to live and hangout with friends!!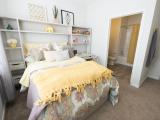 May 2018:
I

cannot

say more about the staff here... Cidni brought me through the process of leasing with ease if you ever need an apartment please see her!!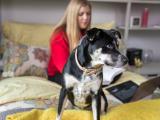 May 2018:
Park East is

awesome

. They have super

friendly

management that is

very helpful

& accommodating. I

love

living here. Management has helped improve our living conditions and

clean

up our hallways as

well

. I highly recommend living here!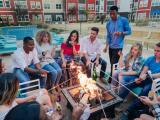 May 2018:
Wow what can I say. Park East has by far exceeded my expectations. With the

new

management, the staff is so accommodating and

friendly

. Me and my dog cuddles

love

the pet

friendly

option and I cant imagine living somewhere else. also that startbucks machine in the lobby is THE GOAT. 10/10

would recommend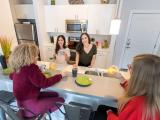 May 2018:
Absolutely

beautiful

property!

Great

hard working staff! Couldn't be more satisfied!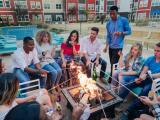 May 2018:
The

new

management is

amazing

. The building has done a complete 180 and everything is going

great

so far. The staff is super

friendly

and the apartments are very modern. I couldn't ask for a better apartment!!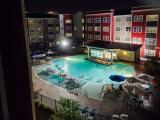 May 2018:
It's a

nice

simple/cute place to live, Staffs

friendly

, and Walmart and tech are at a

great

distance! 👌🏼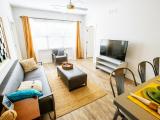 May 2018:
Slowly but surely park east is no longer 1819 now with that being said things are improving which are always a

good

thing I'm a

happy

residents they're management has a lot to learn but they're doing a

great

job at what they do on the daily basis thanks so much park east!!!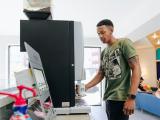 May 2018:
The

new

ownership is

awesome

! They really

care

about making this place

enjoyable

and they've spent lots of money cleaning it up. It's a

great

place to live!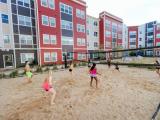 May 2018:
Great

options for student living.

New

management is really making an effort to make things right. Elevators and floors are

clean

and pool is pretty.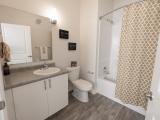 May 2018:
Super

friendly

and helpful staff! Residents opinions and inputs are actually valued and implimented.

Not

to mention the

amazing

dog community this complex has to offer! Wouldn't want to live anywhere else!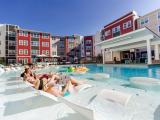 May 2018:
Awesome

management- super

friendly

! Making so many

positive

changes to make for a

great

living experience. Already renewed my lease for next year.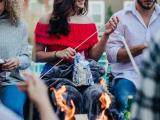 May 2018:
Quite a few really

nice

improvements have been done to the building over the past couple of months. The

new

management seems serious...

Well

done guys!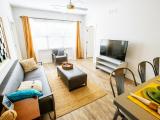 May 2018:
What really holds this place

together

is the staff. Amiable, approachable, and just all around

great

people.

Love

this place! Highly suggest it.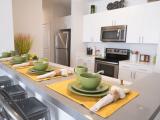 May 2018:
Making major improvements and completely worth the price. They have

great

free

food days and

fun

activities

all the time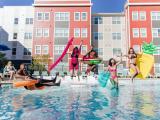 May 2018:
Wonderful

service, extremely accommodating!! The staff does everything in their ability to ensure its residents have what they need at all times!