Additional Reviews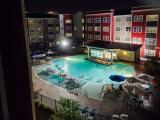 Jul 2019:
Since I move here the pool has almost

never

been cleaned, it's full of

dust

and insects. Also the lounge areas are

gross

, and the

trash

cans around always

smell

very

bad

. Also, many ghetto people hang in our pool. I was expecting to have a pool like the cottages where

cool

people hang out but is mostly trashy people. There was even a

shooting

here next to the pool and the gates take for ever to open so if the shooter would have been chasing people, they'd have probably be killed while trying to open the door. The TV'S around the chilling areas

can't

be manipulated by the residents unless there's someone from the office to do it. The hallways are also very veeery stinky

all the time

, it's so uncomfortable. There's dogs everywhere pooping everywhere.. and the cleaning system is

bad

, they saisnthey

clean

everyday. That is

not

true, once there was a

poop

outside my door for 3 days I called no one came, I had to

clean

it Review from Google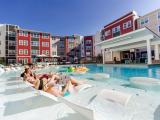 May 2019:
I've

enjoyed

living at Park East this past month and can't wait to see what the rest of the year looks like! Review from Google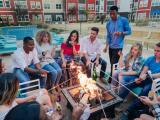 Apr 2019:
Leaving

the Midwest and starting grad school was a huge

change

, but moving into Park East made everything so

easy

.

Security

, cleanliness, and affordability were my biggest concerns - Park East is 3 for 3. The entire property is enclosed and gated. Nora, Oscar, Edward, and Joseph keep everything

clean

and in working order. The quality of the apartments, amenities, and utilities are completely worth the price and way better than any other property in town. The management are

amazing

and the front office team treat residents like family. I

love

living here 🖤 Review from Google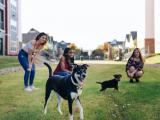 Apr 2019:
Do

not

believe anything of what they promise. I recommend you see the apartment before paying. The outside doors are very

noisy

when

closed

, so be careful to get an apt next to them. The apartments are

good

, but the owners do

not

spend a lot of money repairing what does

not

work

well

. The corridors are usually stained with dog

pee

or dog

poop

, I do

not

know if they

clean

often. This place has a pool that works

well

, but sometimes it's

dirty

. You can live

well

in this place if you like dogs. Review from Google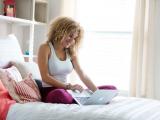 Apr 2019:
Spent a weekend at Park East, very

spacious

and

clean

. The staff was very

friendly

and helpful. Added bonus was it was pet

friendly

and the dog parks were

clean

and allowed

plenty

of room for them to

run

and play. Would highly recommend to any student looking for housing at Tech! Review from Google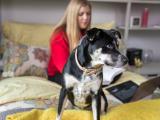 Feb 2019:
I wish I could

leave

-3 stars. Management is

awful

, they

don't

care

about your safety or wellbeing. Would

never

sign a lease here again! The only reason the star rating is so high is because they bribe residents with food to

leave

5 stars

.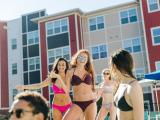 Feb 2019:
Speaking to Xavier, "the property manager" is like talking to a wall. don't

waste

your breath... He doesn't

care

and it shows through his responses, if you get one. He's

unprofessional

and has a condescending tone, if you're

lucky

enough to speak to him. He can

care

less about the residents or their happiness at this property. think twice before you sign a lease here.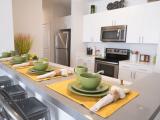 Nov 2018:
Had mail

stolen

from here. Parking garage is dark and has no cameras. Homeless people all around building. Scanner to get inside off the street doesn't work more than half the time. Major safety

hazard

. Manager is now

charging

$ for parking in the first two floors of the garage, but does no repairs. Elevators are only on one side of the buildings so if you're on the other half, you either got to walk all the way around for the elevator, or take the stairs in the freezing cold.

Cool

place to live

aesthetically

but I have high living standards. Edit: Also, I signed a lease for a two bedroom with a study, to find out ONCE I GOT TO LUBBOCK that i would be in a 4 bedroom with two of the rooms looked. Major difference. Plus, the gate closest to my apt has been smashed in for a week with no maintenance done to fix it. Review from Google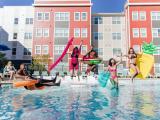 Nov 2018:
Apartment itself is

nice

. However, the safety is

not

. Any and all 'locked' gates can be opened with a

knife

in less than a second so anyone trying to get in, can. That being said I had a $700 bikes

stolen

which means they went through 2 gates and a bike lock so

good

luck I guess. The location is theoretically

great

but the homeless people

screaming

at themselves in the street is terrifying. The day I moved in there was a

stabbing

and a man tackled to the ground by

police

in the dog park between the two buildings. The bed and desks are

screwed

into the wall so if you want to make it feel like a home there will be effort involved. There are

cracks

in our ceiling and you always know when the upstairs neighbors are home. The dog park between the two buildings and stair wells

smell

like literal

pee

and

poop

and the residence have no sense in respon Review from Google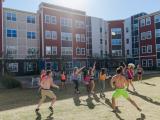 Oct 2018:
Be careful if you renew. The place is somewhat

nice

but

beware

they slip in changes to the lease and

don't

say anything. Yes you sign a

new

lease but assume terms are the same. Electricity is now extra when it used to be included.

Shame

on me for thinking the

best

.

won't

renew here. Too many

good

deals elsewhere in equally

nice

places. Also be careful where you walk. Dog

poop

on the stairs, the halls,

smell

like pets. Review from Google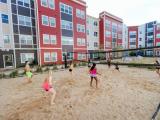 Sep 2018:
This is my third year living here for obvious reasons! Dog

friendly

-

love

that I can go to either dog parks and know my dog is secured in a gated area! It's

close

to campus and the buses come right to the apartment complex! The study areas are always

clean

and the printers are always stocked with ink and

paper

which is

convenient

. Review from Google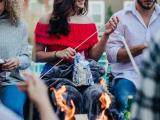 Sep 2018:
First time living here and I

love

it!

Great

atmosphere and very

nice

staff! They spoil us with

free

food and movies at the pool!!! Lived at the scarlet before and this is a very huge jump. Furniture is very modern and very

clean

. Recommend this apartment. Also this apartment is

not

with American campus so they won't

screw

you over!

Love

love

love

parkeast! Review from Google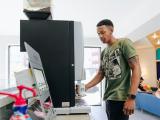 May 2018:
A few things you need to know before you move in: 1. Homeless people like to hang outside of the complex, they will ask you for money or food. And if you have groceries,

good

luck

not

sounding like a

jerk

by refusing to give them food. 2. The gates don't work half of the time, so if you come back

late

at

night

and no one can open the gate for you,

good

luck. Also only one of the two gates on each side can open, which is just annoying. 3. Buses take a

good

40 minutes to get to campus because of all the stops. So if you have an 8 am,

good

luck. 4. The hallways stink, because the

trash

is put outside in the hall. And people will

throw

their

trash

in your

trash

can. 5. People don't pick up after their dogs. Thus the dog park constantly

stinks

. I want to

throw

up every time I walk past it. 6. Lastly, the first

night

I moved in someone must Review from Google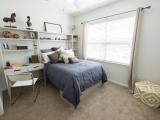 May 2018:
The

new

management has always been

amazing

.

Issues

are fixed promptly, management treats you with respect, and I can't rave enough about the

new

gym. Low rates, sweet pool,

free

use on the grills. Pretty

good

for a student residence. Can't

argue

with constant improvement.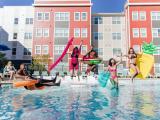 May 2018:
New

Management has turned this place completely around. They have all sorts of

events

to engage their residents and to keep them

happy

. The staff is very

nice

and actually put consideration into opinions of the tenants.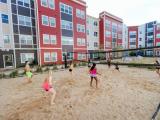 May 2018:
If I had known about these apartments before I made a decision of where to live next year, I would definitely be living at Park East. The apartments are super

nice

and the rate is really

good

! The people are very

friendly

and helpful and it's located in a very

convenient

spot,

near

campus. I would highly recommend signing before it fills up!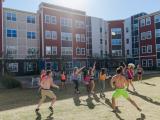 May 2018:
If I had known about these apartments before I had made a decision to live somewhere else next year, park east would have been my first choice!! I

love

the interior design and the fact that they also had a dog park and outdoor theatre pool just made me like it even more!! it's such a

beautiful

place to live and the fact that it's

close

to campus and walmart makes it so

convenient

to live there!!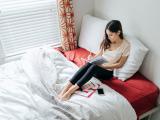 May 2018:
It's a

great

place now that it is under

new

management. There has been a lot of changes plus the staff are very accessible.

would recommend

to those interested in an

affordable

student apartment.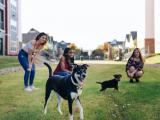 May 2018:
Park East is easily one of my favorite apartments in Lubbock. Management were very

friendly

, welcoming, and

quick

to resolve any

issues

.

Not

to mention their clubhouse, outdoor theater pool, and dog community is a plus! For the price, Park East is really worth it.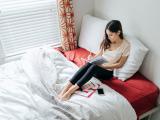 May 2018:
I really

love

the

new

management! They have turned my experience around in just the short time they have been here! The areas are always

clean

and taken

care

of, and the staff really cares about the residents' concerns.

definitely recommend

living here!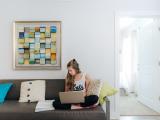 May 2018:
I

love

living here since the management has

changed

. Jessie and Mitch the CA up front are really

cool

and helpful. The

new

change

of internet has made everything smooth.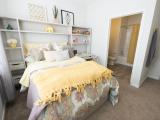 May 2018:
park east is

amazing

!! i

love

the modern aspects of the apartments and the dog

friendly

environment! the management is also so helpful and

quick

to resolve any

issues

as

well

.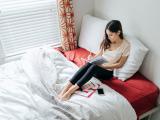 May 2018:
LOVE

LIVING HERE! The

new

management completely turned things around, cleaned things up, and fixed a lot of

issues

. Plus SUPER dog

friendly

! Huge improvement from the 1819 management.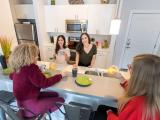 May 2018:
I've been living here for a while now a lot of things had

changed

to ht better since the

new

management took over this building. Super

friendly

staff, they're always wiling to

help

.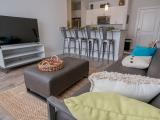 May 2018:
Since

new

management has come in, the place has really come back into shape! Before the buildings were

smelly

and it was

not

a

nice

place to live. However, they have cleaned the carpets, put in tile and are working hard to make this place

great

to live in. I

love

that they offer breakfast on the go!