Additional Reviews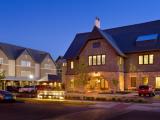 Sep 2018:
Still waiting for dishwasher to be fixed and

broken

window to be replaced. It's been over a month since work orders were filled out. Review from Google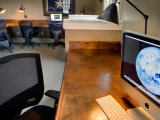 Aug 2018:
Worst

student living place in Lubbock. Staff was

never

helpful, they just seemed

clueless

about all your

complaints

, it goes in one ear and out of the other. The place was

dirty

and

terrible

condition when moving in, and yet we are still billed for existing

damages

. If you want to be taken advantage of by the cottages and LP&L, this is the

perfect

place for you! Review from Google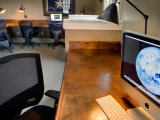 Jun 2018:
They will

charge

you for

damages

on things that you mark

damaged

when you move in. They

charge

you for cleaning even when it is cleaner when you move out than it was when you move in. Had my son's unit professionally cleaned and they still

charged

him. I personally walked thru and marked everything that was

damaged

prior to his move in. They

never

fixed any of it, and then

charged

us for each item. I called several times to speak with someone and was told I could only contact her by email. You

cannot

speak with anyone and are

screwed

unless you pay. I would

not

recommend this place to anyone.

Worst

experience EVER.

Crooks

! Review from Google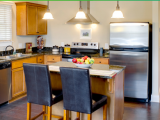 Jun 2018:
DO

NOT

MOVE HERE. The management is unresponsive. They will

run

credit checks on people listed on apps without asking for authorization.They will

not

respond to emails or phone calls. They are very short when approached in the office.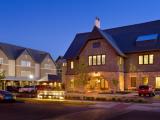 Jun 2018:
The staff/management is

great

!! Super

clean

and comfortable place to stay at. Loved staying and recommend to anyone that's looking at student housing options. Review from Google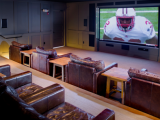 May 2018:
In a

great

location but the apartments need to be better managed and cleaned before someone moves into them. Review from Google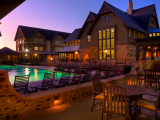 May 2018:
Cottages of Lubbock has been

nothing

but

amazing

. So accomadating and helpful. People who work for Maintenance are absolutely fantastic. As soon as I turn in a request they are there to fix the

problem

. Anytime I go into the office, I'm welcomed with warm smiles and people who are

not

only willing, but want to

help

!!! So kind, genuine, and helpful! I've lived here for 3 years and I'm so

sad

to

leave

. The cottages of Lubbock is truly an

amazing

place to live!!!! Review from Google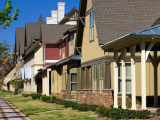 Apr 2018:
Terrible

place to live. It was once

decent

at

best

, but over the years the quality of the housing and customer service has decreased rapidly. They will only contact maintenance to fix a

problem

if you sign in online and submit a request.

Plenty

of other apartments I have lived in will come fix the

problem

the second after you call. Even then, I have had recurring

problems

that are

never

"fixed" here. The location is also susceptible to local

crime

and the complex's

security

is incredibly short of sufficient. I do

not

feel

safe

living here and it is the farthest thing from comfortable. I pay an increasing amount to live here and it feels like I'm lacking

decent

amenities such as protection or

security

of any of my belongings. I recommend living literally anywhere else. Review from Google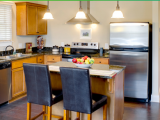 Jan 2018:
As someone else stated, don't believe all the

positive

reviews - those are just their workers writing them, try to vouch for them so they can bring the low rating up. These apartments suck, and even though I was a loyal tenant for two and a half years, they're still trying to unfairly

charge

me $75 for my room "

not

being

clean

" when it most definitely was

clean

. It was literally

SPOTLESS

. They're

crooks

, and will do any and everything to try to get extra money out of you. They also try to

charge

$100 for your PARKING PASS (yes the little STICKER you keep on your windshield) and

never

specify that you need to turn it in when you move out. There's way too many better, nicer, updated apartment complexes in Lubbock now for you to deal with them. This is why there's so many vacancies in the complex now. Even after paying them thousand Review from Google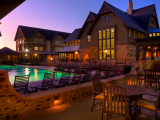 Jan 2018:
My daughter lived in the cottages for two years. I took pictures of the

damages

and

disgusting

filth

prior to our move in. They

refused

to give us our

deposit

back at the end of our lease. We cleaned and took pictures on our move out date.

Left

the apartment in way better shape than we found it. Maintenance would come and go as they pleased with no advanced

warning

(wouldn't even

knock

or ring the door bell). Had car

broken

into and windshield

broken

on two different occasions. In the workout facility the machines stayed

broken

all the time

. Lots of homeless people in the neighborhood. This is a

horrible

place to live. Would

not

recommend it at all. Review from Google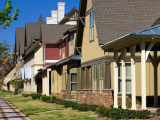 Nov 2017:
When my daughter told me she wanted to live here with two of her sorority sisters, I immediately checked it out. I was concerned by all the

negative

google reviews. Despite my reservations on living at the Cottages she signed a lease and I moved her in. I want to address several

negative

things people have said on their review: First they do

not

deduct money from my account nor can they. You pay monthly and they do

not

have access to your banking. Second: maintenance has been

excellent

and very prompt. I have contacted them a few times since move in and each time was the same

great

experience. When they

leave

there is no

mess

and a note is

left

to say they were there and what was done. You can put in a maintenance request online which is very

convenient

, and can be specific if there are times you prefer, or if you want to be there. T Review from Google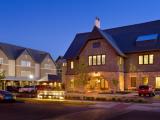 Oct 2017:
If I could rate The Cottages of Lubbock a

negative

, I would. My child was

tricked

into another

contract

without meeting the criteria or consult of the guarantor. So long as they have the parent's bank info they will extend the

contract

that you will be responsible for and locked into for the entire year! The staff are

not

helpful at all! When I asked them for the contact information to the corporate office, their response was "they are

not

allowed to have such information". They will lock your child into a

contract

without parent's permission and

don't

mind that the child does

not

meet the income ratio criteria. However, they will gladly draft from the parent's account. I

cannot

begin to tell you how much stress this living facility has caused me and my family. In addition,

not

all residents at the cottages are students!!!! I thought th Review from Google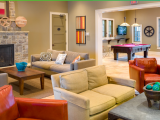 Oct 2017:
Home

away

from home feel.

Not

like other places where it feels like you are living in a hotel.

Not

gated so you're friends can actually come visit you and they

don't

have to wait at the gate for me. The Cottages is so much more

convenient

than any other

overpriced

living at Tech.

Best

bang for your buck and staff actually cares about residents unlike other places that just want you for your money. Also, everybody that says the first month

isn't

pro

rated,

doesn't

know what they are talking about. You sign your lease with paying it in twelve separate payments, therefore your rent is actually cheaper than places with rent because they can give you extra

charges

without you knowing. Maintenance works

fast

and when workers walk in the houses they are very

professional

and respect your privacy. Thank you for a

great

living experience!! Review from Google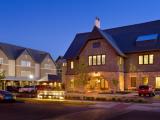 Sep 2017:
Move in went

great

! My apartment was fantastic and my roommates are

good

. The staff at this place is

awesome

and they

love

my dog! They have some of the coolest things going on here and I

never

knew they were so

friendly

.

Good

people and I look forward to staying here again!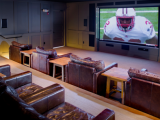 Jun 2017:
Prior to moving here, I was extremely skeptical

due

to certain reviews I read, but they've totally proved me

wrong

. They have helped to have one of the

best

college housing experiences possible. I

love

the

friendly

atmosphere in the office and all of the chances for

free

food! Review from Google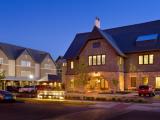 May 2017:
This place has to be one of the

worst

places for your children to live. My son's vehicle was

broken

into 2 times in 5 months and his roommates 2

nights

in a row, my daughter still has the same

hole

in the wall that she asked them to fix when she moved in. If you plan visiting your children make sure you have a guest parking pass, which you have to pay for if you want to park in the parking lot, otherwise

good

luck finding parking in the street. Review from 5/13/17 on Google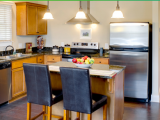 May 2017:
Living off campus is something everyone looks forward to in college. I knew I wanted to live at the cottages since becoming a student at Texas Tech because of the

awesome

atmosphere and the "family" like community it has. I have lived here for almost a year now and I have had an

awesome

experience. The cottages really go above and beyond to make your "college experience" unforgettable, and I

can't

wait to continue living here! Review from 5/8/17 on Google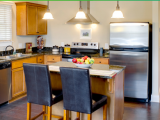 Apr 2017:
The staff at the cottages is very

nice

and helpful. Anthony is

polite

and

great

at his job. I

would recommend

this place to anyone! The maintenance staff is always very responsive. I'd recommend this place to anyone! Review from 4/12/17 on Google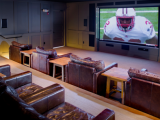 Apr 2017:
Unsafe

and

run

by kids. This organization is

not

organized

. I

don't

know what corporation owns it, but their modus operandi is to let young kids

run

the entire thing (you get so frustrated trying to get to the bottom of things, you give up). My son's apartment was

broken

into, keys were

stolen

, a car was

stolen

, cars were

vandalized

(two separate

events

), yet the company will

not

install

security

cameras and they make no apologies. Very

unprofessional

. Demand a

safer

place to live. Review from 4/3/17 on Google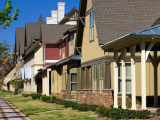 Oct 2016:
The cottages has been a

great

place to live. Staff is

friendly

and maintenance is

great

. Paying a pretty

good

price compared to other places around lubbock. And they text you in the mornings about donuts in the clubhouse! Review from 10/20/16 on Google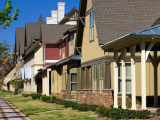 Aug 2016:
My three roommates and I have lived here going on three years now. We have been, overall, very

happy

with the accommodations. The maintenance is reliable and

quick

to come out and

help

us with anything. The rooms and furnishings are up to date and

good

quality. The cottages of lubbock are very competitively priced with the other student complexes in the area. We also feel very

safe

in our complex and around the property. I always highly recommend the cottages to friends and acquaintances that are looking for student living. Review from 8/6/16 on Google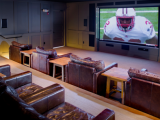 Jun 2016:
Terrible

place to live. They walk into your house at any hour of the day without hesitation or

notice

. Review from 6/2/16 on Google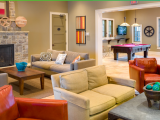 Apr 2016:
Do

not

live here. It is the

worst

place you can live. The management is

rude

and

unorganized

. They do

not

care

. They are just trying to get as much money out of you as they can. Even though I live her, I have been

towed

twice and the management will

not

care

even though you have a permit to park there. Review from 4/29/16 on Google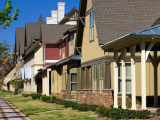 Mar 2016:
Literally the

worst

place I have ever lived at. They do

not

care

about your

well

being. They will do anything to get as much money out of you! Review from 3/19/16 on Google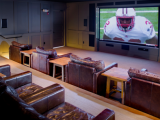 Sep 2015:
I'll start out by saying I was

scared

to move here because of all the

bad

reviews I read. But in reality, once I moved in I was

pleasantly

surprised. Their move in date is August 15th, which I

don't

this is actually that

bad

. But maybe for those who wish to lease it might be a bit much to ask. Upon move in there was a lot of obvious flaws, which you could hear from other reviewers. However, there are also a lot of

pleasant

things. I live in one of the cottages, unlike many of those who reviewed who live in apartments. I do expect the apartments to be more worn and used since a lot of the people who use them tend to

party

in them. Those would be the houses that look connected and have a

fire

place in the back. When we moved in (along with many of our neighbors) there were clear carpeting

problems

. A lot of people's rooms were

not

carpeted. (9/11/15 - Yelp)