Back to Previous
Close Tab
Additional Reviews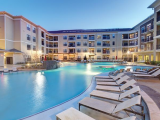 Jul 2019:
25twenty is such a

crap

hole

i lived there my sophomore year & they

scam

the

hell

out of college students. They tried to

charge

me $300 in

damages

even when i tried to show pictures that the place was

spotless

. There was ALWAYS dog

crap

&

vomit

in the hallways & the stairs. Roommate

issues

are

awful

& they always just believed the first person who came to them about the

problem

. Please do yourself a favor & DONT live here!!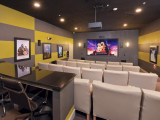 Jun 2019:
Great

community,

friendly

staff,

fast

maintenance. I'm currently a senior at Texas tech and this I

would recommend

this to anybody making trips to campus. Review from Google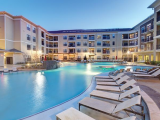 Jun 2019:
Great

community,

friendly

staff,

fast

maintenance. I'm currently a senior at Texas tech and this I

would recommend

this to anybody making trips to campus. Review from Google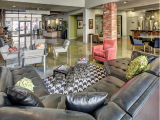 Jun 2019:
Really

nice

place!

Great

events

and it even has an indoor theater! Really

cool

staff. Review from Google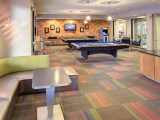 Jun 2019:
The staff are super

friendly

and are

always helpful

. The apartment units themselves are

amazing

for there price and are

well

looked after. The hallways could be better Review from Google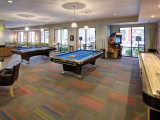 Jun 2019:
The staff are super

friendly

and are

always helpful

. The apartment units themselves are

amazing

for there price and are

well

looked after. The hallways could be better Review from Google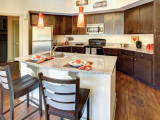 Jun 2019:
It's a

great

community,

well

priced for the size of apartment you get. Management and staff are very

nice

as

well

,

always willing

to work things out with you. People come out and

clean

/do yard work daily. They're pet

friendly

and work with you to

help

you take

care

of your animal to the

best

of your ability. Review from Google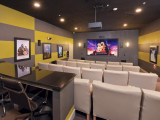 Jun 2019:
It's a

great

community,

well

priced for the size of apartment you get. Management and staff are very

nice

as

well

,

always willing

to work things out with you. People come out and

clean

/do yard work daily. They're pet

friendly

and work with you to

help

you take

care

of your animal to the

best

of your ability. Review from Google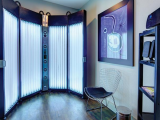 May 2019:
I have

nothing

but kind things to say to describe the people who work the front desks and those who manage the office in the back-end. They are extremely hard workers - especially Emily who tireless works to make this place better each and every day. Keep up the

great

work - you guys are

amazing

! Review from Google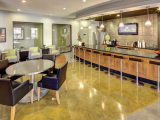 Mar 2019:
Emily is a CA here and she is seriously so

cool

! Shana and Sam are very

professional

and really

care

about the residents. 25Twenty is the

best

apartment in town and has

awesome

customer service! I

definitely recommend

living here! Only downside is having to pay the electric bill through LP&L, but it

isn't

that

bad

. Review from Google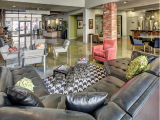 Mar 2019:
I've lived here for 3 years and any time I've ever had an issue, it was always resolved very

quickly

! Management is

awesome

, Shana is so

nice

and

always helpful

! Emily has worked here since I moved in and she's the

best

! Alayna and Mackenzie are super

cool

CA's too... just all around an

awesome

staff and I

love

living here! Review from Google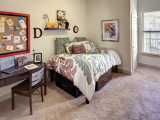 Mar 2019:
I toured multiple properties, but I don't think any of the newer properties compare to 25Twenty. The ammenaties are

unmatched

, and Emily always goes above and beyond to accommodate all of the residents. I definitely feel at home and comfertable while I'm so far

away

from my family. Review from Google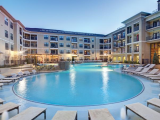 Nov 2018:
The people at the front office are really helpful. Especially Emily and the other person working with her. I think my only

complaint

about this place is the

lack

of leather couches Review from Google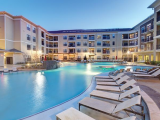 Nov 2018:
I have lived at 25Twenty since August 2016, and during this time 25Twenty has demonstrated a history of negligence toward the safety of its residents. In April of 2017 I was

broken

in to, and I requested a

change

of locks and a plate to be added to my door in writing. This did

not

happen in a timely manner, and I was

broken

in to again the next week. On March 11, 2018 we became aware of an issue concerning our oven/stove unit. Insulation was

falling

out of the latch and into our oven. We immediately notified the front desk and submitted a work order to address this issue. This insulation issue continued into the following month, and yet again we contacted the front desk and submitted another work order. This issue continued into May, and on May 16 I called after hours to request maintenance return to evaluate the issue. On May 29, we conta Review from Google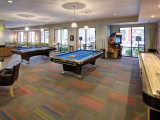 Oct 2018:
one star

is too much for this dumpster

fire

. When living there they switched management at least three times and each time it seemed to get

worse

and

worse

. They are absolute

crooks

with their "one time

charges

" that you will incur every month. Our fridge

broke

about every three weeks, ruining all the produce and groceries my roommates and I had purchased. After the third time in as many months we asked for it to be replaced or for them to reimburse us for groceries and neither happened. The manager was ALWAYS unavailable at any given time, unless the conversation was one that would benefit her then she all of sudden her schedule was clear. They advertise amenities such as an ice cream machine and computer lab with 16 monitors, the ice cream machine over a two year span

never

worked and only eight computers at maximum worked at any given time. Review from Google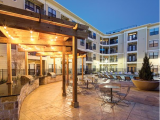 Sep 2018:
Never

have I ever had

worse

internet

issues

. However Staff is fantastically

nice

, and facilities are

amazing

.

Love

the gym. Review from Google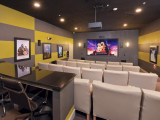 Aug 2018:
25Twenty is by far the

best

student housing I have ever been in Lubbock. It has

great

apartments with all the amenities you would need. My fav is the pool and gym area. I lived here only during summer for 3 months and

hated

when I had to

leave

. I had to move out only because I had an ankle surgery and parking is a

problem

here (its the only

con

for me). The staff including the manager Sam, Chris, Storm and the rest of the team were very

professional

and sweet to me

all the time

. They took

care

of most of my work orders within 24 hours and even went above and beyond to

help

me when the AC

broke

in our apartment for almost 3-4 days. In my view you would have these

problems

anywhere you go but if there is a management team like this that really cares, its going to make a

hell

of a difference in choosing to stay or

not

. I will definitely come bac Review from Google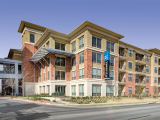 Jun 2018:
Sometimes maintenance takes

forever

to fix an issue. Management isn't

bad

at all and living here isn't

bad

. Personally i just wished i

never

signed my lease in the first place and will

not

be renewing because that rates are

not

worth it to me and keep in mind you do have to pay electricity on top of regular rent. Review from Google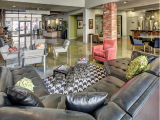 Apr 2018:
Pros

: location.

Cons

: The WiFi is

terrible

. Management is a

mess

. The halls constantly

smell

like

trash

. You will have

bugs

in your apartment.

Vomit

sits in the halls for several days at a time. The magnetic locks on the doors will

malfunction

and lock you inside your apartment. The printer

never

works. Review from Google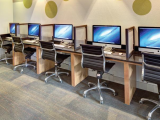 Apr 2018:
If you are looking for a place to live that comes

furnished

and has a parking garage with a

good

office staff then live at 25Twenty. Although it is

expensive

, it is one of the premier apartment complexes to live at within walking distance to campus. It is always kept

clean

and the front office is

always willing

to

help

with a

problem

. I was on the first floor and had a

problem

with the person above me making

noise

24/7 and I emailed the manager and he was able to get me an apartment on the top floor. The only reason I rated it as 4 stars is because if you are

not

on the top floor then you are going to be dealing with lots of

noise

from the person above you, so if you get on the 4th floor you really have

nothing

to

worry

about. The fitness center is small and has basic equipment but there are many different gyms within the area along with the r Review from Google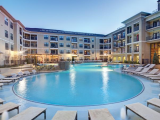 Jan 2018:
Very

positive

experience living here. My apartment is

nice

and

spacious

, neighbors are

friendly

and so is the staff. The pool is

nice

(very cold) and the gym and game rooms are

nice

to have. Maintanence is timely (much more timely than trails). And the

new

management here is far more

friendly

and helpful than the past manager. things to consider are a long walk from your car (

tough

for groceries) but

I like

my car being covered and the garage is pretty

nice

.

Trash

rooms sometimes

smell

and the stairwells get

dirty

. Other than that

well

maintained,

spacious

and

nice

apartment complex. I am resigning for my senior year after a

good

start to this one. EDIT: To start this past year, the complex has been made pet

friendly

. Everything previously stated stands, but now the hallways and stairways are consistently

dirty

due

to pets with

irresponsible

o Review from Google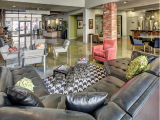 Jan 2018:
I had some

issues

when I first moved into the complex, but management

quickly

helped fix the situation. I

love

my current room and will be

leaving

here again next year.

Great

location, very

spacious

& very

nice

apartments. Definitely on the more

expensive

side, but a

great

place to live. Review from Google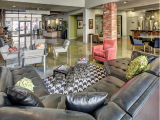 Jan 2018:
25Twenty is a

good

place to live.

Great

for students because the main campus, the Health sciences center and the stadium are right

across

the street. The the actual apartment units has a

nice

spaced out kitchen,

average

sized room and a very

spacious

bathroom and closet. Another plus is they offer fully

furnished

apartment units. The parking situation could be better. They offer spots for purchase in the garage, connected by a cross walk to the building, and

limited

side spots around the building. The only

complaint

I would mention is how

dirty

the building gets because people dont

clean

up after themselves. Review from Google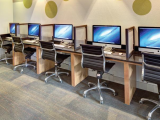 Jan 2018:
25Twenty is a

great

place to live! Super

close

to campus so it's very

convenient

for going to class and football games. Very

clean

, and very

nice

staff as

well

. Very

nice

amenities, and overall an

awesome

place. Review from Google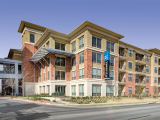 Jan 2018:
25twenty is a

great

place to live!! The people at the front desk are really

nice

and they've always been more than willing to

help

with everything. I would highly recommend staying here! Review from Google