Back to Previous
Close Tab
Additional Reviews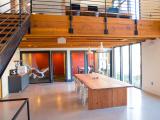 Mar 2019:
Lived here for about a year. Staff is super

friendly

, furniture is

nice

, rooms are very

spacious

, anytime I've put in a work order it's been dealt with very

quickly

(usually just small stuff). Would

definitely recommend

living here for the price.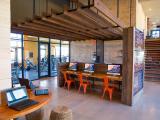 Feb 2019:
I really

enjoy

living here! The maintenance is always

quick

, they are very pet

friendly

, and have

great

customer service! Just recently I went in to ask a few questions about my lease and Trae was

very helpful

, 10/10 recommend the Woods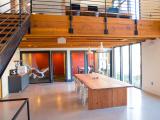 Feb 2019:
Choosing to live at the woods will easily be the

best

decision you make while you're in San Marcos. Compared to the other apartment complexes here, the pricing is actually reasonable and the pet policy is far and

away

the

best

out there. The management and front desk are also extremely helpful, particularly Trae! He has helped me with several questions I have had while living here and I believe he and the other staff have some of the

best

customer service skills out there. If I could live here

forever

, I would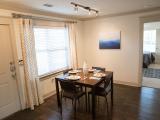 Feb 2019:
If I could give

0 stars

, I would. After looking at the other reviews, I'm relieved to see I am

not

the only one that has had

problems

with the woods. Save yourself the

headache

and all the money they try to

scam

you out of. Anytime you have a

problem

beyond the control of the front desk they give you the email of one of the housing managers, who takes days to reply if you're even

lucky

enough to get a response, conviently she's

never

in the office to talk on the phone. I've lived here for 3 years, and these last 5 months can't come

fast

enough. I hope that corporate sees this and tries to reach out, because I can't seem to get an email back.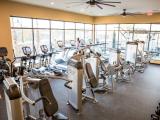 Dec 2018:
I've lived here for a couple years now and have found the location

enjoyable

. The staff is

pleasant

most of the time, work orders are filled

quickly

, and they are dog

friendly

. Like any college complex some things could be handled a little more hastily. Ex. The lighting on the basketballs courts was out for a solid year before being fixed and the internet occasionally goes out. Also they need to stockpile printer

paper

next to the printer so that the printer is available after hours.

Not

being able to print tends to be an issue. All in all there's

worse

places to live. Review from Google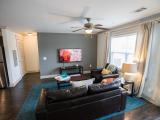 Nov 2018:
if you're thinking of singing at the woods please do yourself a favor and spend your money somewhere else. First of all the bus is literally always

breaking

down

mind you if you have an

exam

or need to be somewhere at a specific time this messes everything up & on top of that they

don't

even

care

to notify you. The amount of dog shit there is on your front yard area is

ridiculous

as much as they make themselves seem strict about picking up the

poop

they really

don't

care

to make a difference like honestly just hire someone to pick it up or something! So hold on this

isn't

everything the

NOISE

! If you live in a flat I'm

sorry

to

break

it to you but you

won't

be able to

sleep

, study, or even chill without hearing so much dog

noise

, people talking, stomping and running around. The staff literally

sucks

these people

don't

ever

care

to solve your

problems

or concerns b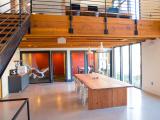 Nov 2018:
Loved living here, room was huge and lots of closet space! Pet

deposit

is one of the cheapest in San Marcos and

plenty

of places to walk my dog around there!

Love

it. Review from Google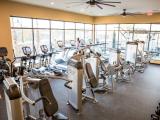 Oct 2018:
Apartments are

nice

and

spacious

, but

beware

of the

slow

maintenance responses

due

to the under staffed maintenance crew. Office Staff has no people skills and no regard for tenants. They have a

contract

with a

tow

company will

tow

vehicles without

warning

. The

tow

company works directly with the main office and direct them to your car to have it

towed

. Choose a place that cares about their tenants. Review from Google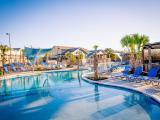 Sep 2018:
The Woods is incredible! Location and staff make the entire college experience that much better. If you ever have questions, they are more than willing to

stop

what they're doing and

help

out. No

complaints

what so ever. Keep up the

great

vibe! Review from Google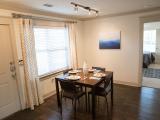 Sep 2018:
Looking back at my college experience I really did have an

amazing

four years living and working at the Woods! Obviously my opinion is bias since I did work there, but I think that makes this review even more insightful.

Not

only did I make so many lifelong friends at the Woods, I also learned how to be a young

professional

and truly

care

about my peers. One of my favorite things about living at the Woods was getting to walk my pup, Boss, along the San Marcos River. Among many other favorites: friends

close

by,

events

all the time

, friends

close

by, and some of the coolest roommates and neighbors. Working at the Woods was

awesome

! I got to live and work at one of the most

beautiful

places in SM. Sure it had its rough days but co-workers and

down

to earth residents made it worth every moment. Tara Bowman is currently the General Manger. Fr Review from Google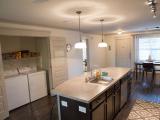 Jun 2018:
This Apartment complex photographs

well

. I have lived here since it opened three years ago. Management and Maintenance are the biggest

problem

. There is an overall

lack

of Professionalism.

not

worth the price OR

HEADACHE

. BUT

new

management is trying to pick up the slack. Review from Google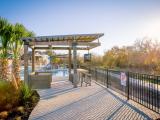 Apr 2018:
If i had the opportunity to give the woods

zero

stars I would!! The managers in the office SUCK. They are

never

in the office, they do

not

respond to emails, and they do

not

answer any calls. It is like they do

not

care

about their residents, but only getting paid. I have

mold

in my room for a SECOND time and they do

not

seem to

care

. My vent in my room was

leaking

and maintenance took a week to come take a look. Then, they said that they would be back to take a look at it so my ceiling would

not

mold

and they

never

did. It took them

forever

to come back out and fix the

mold

and they

left

my room a

MESS

with paint chipings etc.. Now, I have

mold

in a different part of my ceiling and I want to AT LEAST move out of this

mold

unit into another one and they refuse to let me. It seems like maintenance only wants to come do their job if they are o Review from Google
Apr 2018:
The maintenance staff is a

joke

it takes them

forever

to handle a

problem

. The people above me are insanely

loud

and stomp

all the time

, I can seriously hear when they

close

a drawer. We have literally had to get our

fire

alarms

battery's

changed

over 7 times in one year. Because they just randomly start doing this annoying beep. There needs to be some sort of policy where every year before

new

people move in, every single apartment gets

new

batteries in every

fire

alarm

. Review from Google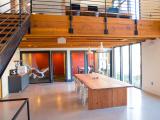 Apr 2018:
My friend lived at The Woods and one of the front office employees Rogelio let his friend into their room without their permission. I would think that they would have some sort of policy in place to make sure this doesn't happen or does the woods simply

not

think that allowing their employees to open doors for their friends is

unacceptable

? Review from Google
Apr 2018:
so i've been living at the woods for almost two years now and Im actually glad that i stayed here. everyone has there own experience here but as for me, i got really lucking with the roommate matching and where i live. i stay in a 4 bedroom flat and my room is

big

enough for me. my closet is huge as

well

and my restroom is

average

. i havent had any major

problems

in the last 9 months but if somethingwere to go

wrong

, maintenence would fix the issue immediatley. the

trash

is picked up right by out front door so we no longer have to walk all the way to the

trash

. the office people

throw

little

fun

events

for their residents each month which is super exciting. my lease ends in july and i honestly dont want to go. im glad i chose to live here. theres no place i would rather be:) Review from Google
Mar 2018:
Beautiful

property and

amazing

gym. Staff is

always helpful

in

difficult

situations. For example, I had a

bad

roommate situation and they moved me immediately and were so considerate of it all!! Tara was extremely helpful and moved me!!

Love

it. Wish I could stay another year Review from Google
Feb 2018:
I lived here from the 2016-2017 term.

Pros

: -

Beautiful

Exterior -

Amazing

Recreation Center

Cons

: -

Terrible

Maintenance Response -Very

Thin

Walls -If you

don't

live on the 1st floor, the floors are even more

thin

-Staff that give you the

run

around -Incomplete Initial Move-In -Parking discipline inconsistency -

Terrible

,

TERRIBLE

parking Obviously there are way more

cons

than

pros

. I will give it to the woods that their exterior looks

amazing

and that really helps them rope people in. The Rec Center is

great

but I

don't

live at the Rec Center I live in the apartment unit. Initially moving in you

don't

move into the unit till August 16th, however that

doesn't

stop

them from

charging

you an already

expensive

full month's rent. The first day we moved in, the dryer

didn't

work, and we had no TV remote. My roommates and I

didn't

think much of it Review from Google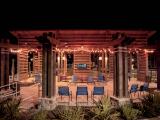 Nov 2017:
The place is

amazing

, with a resort type of complex. I'm glad this is my home

away

from home with the outdoors at our grasp. If you think other apartments are better then you

haven't

been at The Woods of San Marcus Review from Google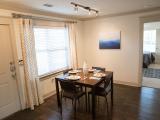 Nov 2017:
I have thoroughly

enjoyed

living at The Woods. I resigned because I

love

the staff and

love

how

spacious

my apartment is. I also

love

to take my pup outside on the trail that is located right behind my apartment! I'd strongly suggest living here if you want a

great

living experience. Review from Google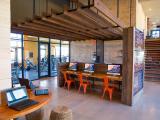 Oct 2017:
Honestly my boyfriend and I just moved in in August 2017. We saw the reviews after we signed our lease and were easily

scared

by what we saw, we even tried to

get out

of our lease but could

not

find subleasers. We're so glad we

didn't

. We fully expected to have a problematic unit but so far we have had no

issues

, the apartment looks

beautiful

and the staff have honestly been extremely helpful. I came from living in copper beech and it's so

nice

to live in a place where there

isn't

trash

all over the street. Honestly I

can't

recommend the place enough and I hope that now that I hear they have

new

management (who are doing a

great

job) they get more

positive

reviews. Review from Google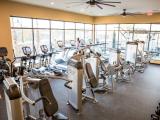 Sep 2017:
I lived at the woods from Aug '16-May '17.

Pros

: Overall, the apartments were

nice

and

well

decorated. The 2 bedroom townhouse is HUGE.

Cons

: Parking!!! Spots are tiny and

limited

. Visitors have to park on main street and they WILL

tow

you. 1 dumpster for

trash

in the W

hole

COMPLEX. If you live in a back building, it makes more sense to drive to the dumpster since it's so far

away

. Maintenance requests rarely get done - and if they are they ARE

NOT

on time. For example, my laundry door had a huge piece of wood missing from it that was visible. Asked if they could replace it. They did, but with a door that

wasn't

sanded NOR painted, making it rough to the touch. I would've preferred the first door. Lastly, the SHUTTLE BUS

SUCKS

. Constantly

down

&

not

in service, and also would

stop

to get gas constantly meaning you'd get home 10-15 minutes

late

Review from Google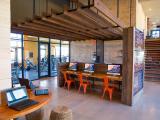 Sep 2017:
The woods is

great

place to live because it's so

close

to the river and that alone gives you so much to do. The amenities are

great

as

well

. The private bus they have for the residents to campus and back is

great

! There was a situation with roommates in my apartment and the staff was super helpful and made me feel very comfortable. If I had any

complaints

about the place, it would be just how

loud

other residents are, but this is student living so that's expected. Review from Google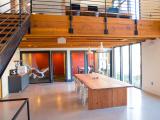 Jul 2017:
Pool is literally green and has been for the last month and a half.

Not

sure what the point in having such a

big

nice

pool is if they wont even maintain it. Went in the pool a few weeks ago and when you're standing in the pool you cant even see your feet and the bottom is slimy. Absolutely

disgusting

and the staff will

lie

to you and tell you that it usually isnt like this. Find somewhere better to live unless they are going to cut you a

ridiculously

low rate. I know that under 20% of this year's tenants have re-signed.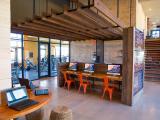 Jul 2017:
Save yourself. The Woods is absolutely

horrible

9/10

due

to maintenance

issues

. Our AC and

water

heater both

went out

and we had to wait 2+ weeks for each to be fixed. That meant no hot showers, no doing dishes or laundry, and being welcomed home every day to it being 88 degrees in our apartment. Thankfully I was able to stay at my girlfriends house while we waited and waited for this to be resolved. Most of the maintenance staff are students who have no earthly clue what they are doing unless it is something simple like replacing lightbulbs. They would come inside and press the reset button and

leave

. Only reason our AC and

water

heater were finally fixed is because I threatened that I was going to call out a

professional

and bill the Woods. I looked over our lease and both

issues

fall under sanitation

issues

but we still paid full rent the entire time.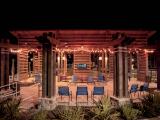 Jun 2017:
Ive had a

crazy

ride with this complex! Ended up getting someone to take my lease before I moved in because of all the

awful

stuff I found out and the staff is really misinformed and will tell you anything. So

happy

I got out of my lease! Yeah it looks

nice

but the untrained staff and

awful

witch of a manager will bring it all the way

down

. If you can

avoid

dealing with them just take that route because they will try to make it extremely hard almost

impossible

to

get out

but thankfully I did.

don't

regret

deciding to live at The village on Telluride ll one bit! Review from 6/15/17 on Google