Apartment Reviews
Back to Previous
Close Tab
Additional Reviews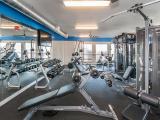 Oct 2019:
So

unprofessional

. They

lose

things then try to

charge

you for it, they look for any reason to

screw

over a student. They

lost

the key and parking pass I turned in and are in the process of trying to

charge

me for it. They've had to

change

management like 3x since I've lived here, don't

waste

your time. Move to the pointe. Review from Google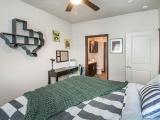 Sep 2019:
The only

good

thing about this apartment is the location. I just moved out after spring 2019 and they are trying to

charge

me for

damages

done by the workers who came and redid the floors in the apartment. Also maintenance staff is clearly over worked they need to hire more people. Review from Google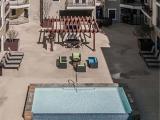 Jul 2019:
Vistas customer service is

great

! All of the office staff have been so

great

and

courteous

. My daughter lived there for a year but unfortunately had to move. The staff worked with us to get her apartment re-leased. My daughter had a

wonderful

experience living there and it was so

convenient

to Texas State...literally

across

the street! Review from Google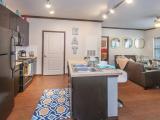 Jul 2019:
I wish there was a way to give less than

one star

..

Pros

:

Close

to campus/

safe

parking

Cons

:

Expensive

. It took 7 times to get the key programmed to my apartment room. Elevator is practically

useless

. No reason it should take 5 minutes for an elevator to open. They promised us a

nice

,

clean

apartment, and it was

not

clean

. The

furnished

chairs/couches felt and like they were bought at a thrift shop. And... the maintenance staff thinks it's

okay

to walk into your apartment whenever, without

notice

. And the pool is always

dirty

and shut

down

. That is annoying because it's summer! The

fire

alarm

also

went off

for 4 hours after hours and there was no one to

help

fix the situation. Do

not

live here. Review from Google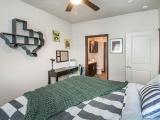 Jun 2019:
Unfortunately the Vistas was

not

an apartment I was

happy

to call home. The location

cannot

be beat, but this sub par apartment community is

not

all that. My apartment got flooded while I was

away

on vacation and when I returned my place was unlivable. I was out of a place to stay for 13 days with no accommodations offered to me. After they "fixed" my place the maintenance crew

left

trash

everywhere in my apartment. After countless hours of calling and negotiations I was given a $200 gift card for my troubles. This is a complex that is advertised as a community for college students, but it is apparent they do

not

care

about the residents that live here. If I did

not

have a place to stay I would of ended up spending a lot of more than $200 on hotels, food, gas etc. but I guess it was better than

nothing

. Along with them doing next to

nothing

when it came to my apartment being destroyed for two weeks this complex is

not

worth the prices they offer when compared to other places around san marcos Review from Google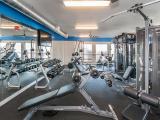 May 2019:
I honestly

regret

living here. Rent is way too

expensive

for what you get. Yes, you are walking distance to campus and the square, however, the apartments are very

outdated

. Also, the elevator are always

broken

and the hallways are always

trashed

. Move in day was disappointing. We arrived to scratched up floors, dents in the walls and

dirt

/

trash

all over the place. I also got

towed

from the garage... I got

towed

as I pay $45 every month to park here. When I tried talking to management about it, all they had to say was "

sorry

we can't do anything about it". I had to pay $117 out of pocket for getting

towed

from a place that I pay to park. I'm actually disgusted about that w

hole

situation. If you are thinking about living here then you should definitely look at other newer/cheaper apartments in town. Review from Google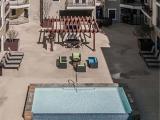 Apr 2019:
My daughter has been at the Vistas San Marcos for 2 years. The convenience is worth the price, her car is parked in the garage all week, as she is

close

enough to walk to classes, library etc. . The property is

nice

and

clean

. There is recycle bins as

well

. As a parent I feel the Vistas are very secure and

safe

. My daughter is in a 4-bedroom 4-bath, I was

worried

about how 4 strangers would get along but it was a

good

to way to make friends. Two of which I am sure will be life long friends. The office staff has been

great

too. If they

don't

have the answer they will get it, they are very

professional

. I

would recommend

The Vistas San Marcos to all. Review from Google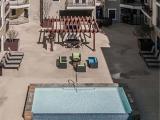 Feb 2019:
Great

location. All of my classes are 10 minutes

away

. Just be prepared to pay a couple of pretty pennies for it. The only downside I've experienced are the amenities. I'm always having trouble with my dishwasher working and within the past month, I've

lost

hot

water

three times and have been using the Student Rec's showers or my friend's at The Pointe apartments next door. If I'm desperate, I'll just boil some

water

and take a classic sponge bath haha. Also, if you request a maintenance order, make sure the staff at the Vistas put it in the day of. One time someone forgot (oops) and I had no hot

water

for 11 days. For the most part, they're

good

at taking request and will

help

in anyway they can. Recently I came back to a

leaking

water

heater and discovered parts of my wood floor covered in

water

. Luckily they were able to send a maintenance guy to turn it off and one to vacuum the

water

off the floor around 1am Review from Google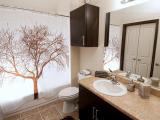 Feb 2019:
So overall living here is

convenient

. You're definitely paying a high price for the location practically on campus. For me to get to McCoy it takes no more than 2-5 minutes. I live in a one bedroom and it's enough space for me. I live on a lower level and the

noise

level is

AWFUL

. It is such a busy road and there are always

drunk

people

late

at

night

having fights or

yelling

random things. I remember when I first moved in I was expecting a balcony... bc no one told me otherwise. I had even called 3 times in advance of my move-in date to confirm, and they explicitly told me I would have a balcony. Obviously they

lied

-I don't have a balcony and I'm paying the same price as someone who does, so that

sucks

. And they didn't compensate me in any way for the

miscommunication

. If you get a one bedroom, make SURE it has a balcony, if that's what you want. Parking in the garage is a

good

investment Review from Google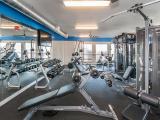 Feb 2019:
If you want

roaches

crawling all over your apartment this is the place for you. Since I lived here I've found three

roaches

in my bed and had the exterminator come over three times. For how

expensive

rent is this should

not

be a

problem

. DO

NOT

LIVE HERE UNLESS YOU WANT

ROACHES

!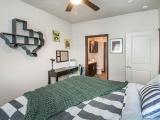 Jan 2019:
The

worst

place in San Marcos to live. It

leaked

in my apartment while I was on vacation and I was

not

notified whatsoever of the

leak

, of maintenance entering my room, of anything that happened.

Lack

of communication is

sad

and dissapponting. Don't live here because it will

leak

in your apartment and no one will contact you to tell you, you will just be surprised when you return to your apartment! Review from Google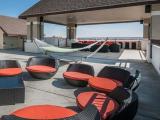 Nov 2018:
The front office staff

are helpful

, but will use predetermined

charges

based on their mid-year inspections to

charge

additional

fees

on

final

move out bill. They added absurd

charges

about the unit condition that were

not

reflected at the time of move out inspections, unfair. Review from Google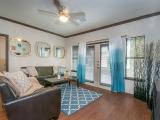 Nov 2018:
They don't

care

about their residents, only potential residents. So once you do sign and start living here, all that goes out the window. They will tell you when you your here that they give out visitors parking passes but they don't. Everytime I've asked, they say they won't give out visitors spots because they want to save those spots for people touring the vistas. So if you ever want to have people over, they tell you to have them park in one of the two hour spots around, which is nearly

impossible

. And the walls are so

thin

that you can hear everything and everyone can hear you. Review from Google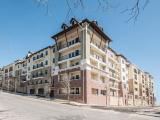 Oct 2018:
Maintenance here is

AWESOME

. They always come and fix the

problem

ASAP. All of the staff is very

nice

. The only

bad

thing is that its kind of

loud

, but that is to be expected being on such a busy road. Its definitely worth it though to be just a few minutes walk to campus. The gym has

nice

,

new

equipment. I had read reviews previously that said that the elevators

break

a lot and that dogs go to the bathroom in the hallways, but that has

not

been the case at all. I've always been able to use the elevator and the hallways are always

clean

. I have a 1 bedroom apartment and I

love

it. It's the

perfect

size for me, and I still have room to entertain my friends when they come over too. Review from Google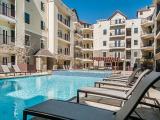 Aug 2018:
DO

NOT

LIVE HERE! I REPEAT DO

NOT

LIVE HERE! The staff

sucks

! Except maintence, they are

nice

They are super GREEDY FOR MONEY! They up the prices on EVERYTHING! I lived by myself and paid out of the butt for utilities! I was

never

there half of the time.

Not

to mention I just got an email saying I owe $500 in MOVE OUT

FINES

! UMMMM NO! This place is

horrible

.

Not

to mention their elevator

NEVER

NEVER

NEVER

works!!!! Oh yeah don't forget about the pet policy. People have pets and allow them to use the restroom IN THE STAIRCASES. So watch out for

poop

y'all. Staff does

nothing

about it. So if you want to pay a lot of money for a

crappy

place? Go ahead? And for the $500 finds that I KNOW I don't have since I deep cleaned my apartment prior to moving out, I'm

not

paying for. Oh yeah forgot to mention that the staff came into my apartme Review from Google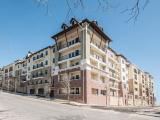 Aug 2018:
These pictures are from the day I was moved into my apartment. This is a

perfect

example of how the vistas operates. If you have any desire to have working/non-

broken

things, then sign somewhere else. I would say that the vistas does

not

fix anything, but that is

not

true because the maintenance guys are always working. unfortunately, anything that the vistas finds to be too

expensive

or too hard to fix will

not

get fixed. All else aside, I was moved into this apartment without any preparation for a

new

tenant. Review from Google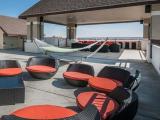 Apr 2018:
I have loved living here!

Best

thing is definitely the location and distance from school and the square. Biggest

downfall

is the elevators

never

work and when they do, they're super

sketchy

. There is also basically no visitor parking either, so that really makes things

difficult

too. But other than those two things, I've really loved living here. The staff is always

very helpful

and

quick

to resolve most

issues

!! Review from Google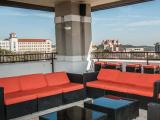 Apr 2018:
The Vistas, San Marcos is a

great

apartment complex. It is

close

to campus and in walking distance to everything. The rooms are

nice

and the amenities are

convenient

. The staff is

friendly

and the maintenance crew is prompt. I don't have many

complaints

besides the usual

issues

at any apartment complex. I

definitely recommend

living at the Vistas, San Marcos! Review from Google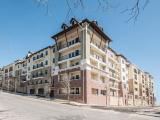 Feb 2018:
My son is a student at Texas State and a resident of the Vista's. This place is

poorly

run

. Many of the units have

mold

issues

and they just move students around like cattle so they can "

clean

up the

mold

" My son was so

sick

we thought we would need to bring him home for a semester. They moved him to a

new

unit and he continues to have headaches coughing and episodes of weekness. I visited over the weekend. The entry lobby from the secure parking garage into the elevator is so

filthy

. The elevator

smells

like

vomit

. Did I say secure parking garage? We pay $30 a month for secure parking. This weekend the entry gate was tied up with bungy cords as the gate is

broken

. Anyone can access the garage. My sons car was

towed

yesterday because his parking decal had fallen from the mirror onto the seat. The towing company has the right to access the garage and

tow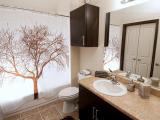 Jan 2018:
One of the better places to live in San Marcos, especially if you commute to Texas State. The complex is gorgeous with

nice

amenities (I personally use the gym all of the time) and the units themselves are really

nice

. Very comfortable, really

nice

furniture, working appliances and

spacious

. I have had a few

problems

but

nothing

that

wasn't

fixed in a timely manner, they're really

good

about that. Also

love

the front desk staff, they're

very helpful

and always available. I would highly recommend! Review from Google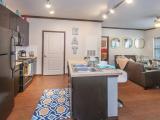 Jan 2018:
This has been one of my favorite places to live while in San Marcos. Out of the 3 apartment complexes I have lived at I have had the

best

experience here compared to the others. The location is

great

. I have a 5 minute walk to my classes, restaurants, and the little HEB. Maintenance is quicker than any other apartment complex I've experienced. I have had a few

issues

with my appliances, but they typically are

quick

to fix or find out what's

wrong

. Other than the elevator

not

working for 5 weeks now (I'm having to climb the stairs everyday to the top floors), I have very few

complaints

about living here and would

definitely recommend

my peers to live here as

well

. Review from Google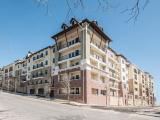 Jan 2018:
I have lived at The Vistas for about 6 months now, and I have thoroughly

enjoyed

my experience. I have

enjoyed

it so much that I have already resigned to live at Vistas another year! The location is seriously unbeatable and the amenities are

great

especially the gym. I have had some

great

experiences with management and maintenance recently especially one particular guy who works on the property who is literally a life saver! I have had some pretty minor maintenance emergencies but this one guy is also so

fast

to at getting to your apartment and getting it taken

care

of no matter what time of day or

night

even on a holiday (like me on NYE). Definitely highly recommended coming from someone who has previously lived at both The Village as

well

as The Retreat and this is my absolute favorite complex I've lived in. Review from Google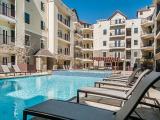 Jan 2018:
Overall the apartment complex offers a wide arrange of amenities and

well

-kept rooms as

well

as a

convenient

location

near

campus. The staff are very welcoming and helpful and the maintenance staff usually arrives within a days

notice

. Although there have been a few mechanical

issues

, the overall complex is worth its value and is a

great

place to live in Review from Google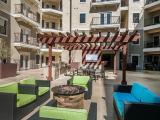 Jun 2017:
Do

not

move here! I pay $800/month to live here and elevators

NEVER

work. I've had about 10

roaches

in my apartment since I've been here and had to get

pest

control a few times (obviously their stuff

didn't

work). I keep my apartment very

clean

btw. I went to management (Kelly) about it and she told me to "just deal with it" when I

never

experienced living with

roaches

ever in my life. She

didn't

help

with the situation and would always have an stank attitude when I would come to her with my

problems

. Review from 6/14/17 on Google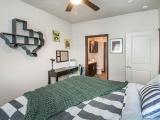 May 2017:
My nephew is a resident there. Him and his roommates have been without AC for 2 weeks now! Office staff is

nice

, but

nice

doesn't

repair AC units. Maintenance people have attempted to "fix" the issue, but basically the

problem

is beyond their staffing capacity. We've offered to hire outside company to fix the issue, but management

won't

reimburse us. Calling the Fair Housing Department Monday morning. Review from 5/14/17 on Google