Apartment Reviews
Back to Previous
Close Tab
Additional Reviews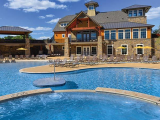 May 2021:
I see alot of

complaints

about unexpected

fees

. Would you give more detail about that. What are the

fees

for and who are they coming from?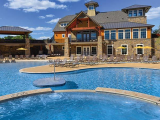 Feb 2021:
I had to force the girl who answered the phone to take a message for Shaq to call me back. We will see if that happens. Many many

complaints

about unexpected

fees

and bills that are insanely high for electricity. When resident tried to see someone about it, no one is ever available so they have to come back hoping that magically someone would be available the next time they walk in. I would

not

recommend at all based on our experience.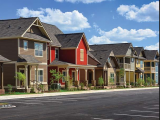 Nov 2019:
In desperate need of a

change

in management. Shaq

never

gets anything done and

never

replies to emails. I've lived here going on my third year and my rent has gone up $50, my

water

bills for a 5 bedroom have magically gone up from being $20-$30 a person to now being $45-$65 a person.

Water

is turned off about twice a month without much

notice

due

to

leaks

all over the apartment complex. Which I personally feel like that's why our bills have gone up and they're making residents pay. But management blames it on the residents and says the toilets are running. Also, we

never

have hot

water

... Before this year I had a

great

experience living here but would highly

not

recommend anymore. - current resident Review from Google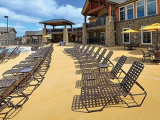 Aug 2019:
I am the parent of a student there. Every time I have called (and it has been several times-

sorry

) the people there have been over the top accommodating and

friendly

. Thank you! Review from Google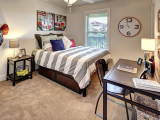 Aug 2019:
Staff

doesn't

understand what's going on and the payment system is

terrible

. The website

didn't

process my money so I called and the staff at the front desk told me to take out a money order so I did, and then they took that payment and the money ended up going through on the website three days after my rent was supposed to go through, but they

refused

to send me my money back electronically since they took DOUBLE my rent. ELECTRONICALLY. This happened twice.

Nice

house and some amenities but the system is

awful

and they

don't

communicate

well

with residents or each other. Also, the

new

wifi

doesn't

work AT ALL. Review from Google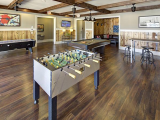 Jul 2019:
Borderline

illegal

management tactics to get you to renew! The units themselves are "

okay

" ,

not

good

nor

great

. Just

okay

. The front desk people are

nice

. Oh also, the management tries to

charge

you $100 for bracelets that

cost

them $0.05 to make just to be able to go to the pool. Shaq was a

great

manager but the current GM follows

poor

, corrupt policies. -from a current resident. Review from Google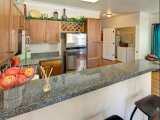 Jul 2019:
From the start this place has been

horrible

. Moved into an apt with ceiling fans hanging

down

, no porch light bulbs and

not

cleaned from previous residents. Work orders are handled in a timely fashion I will give a thumbs up to that. The staff has a

big

turn around but they are

nice

. The only issue is that they have the mentality that if you have a

bad

roommate oh

well

too

bad

one that uses

drugs

, has an unauthorized pet, friends

vomit

in the ds bathroom but don't

clean

then at move out

leave

all their stuff behind in common area and don't lift a finger to

help

clean

at move out. It is their policy to

charge

everyone of one person doesn't do there part. Everyone has their own lease therefore they should be

charged

accordingly. Review from Google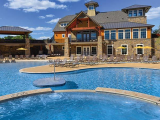 Jul 2019:
Office people are

not

friendly

. Specifically Kelby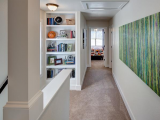 May 2019:
My daughter is a resident here. On 05/01/2019 there was a sexual

assault

of a resident in this complex. On 5/03/2019 management was made aware that one my daughters roommates does

not

have a house key (and

cannot

afford to replace it) and is

leaving

the door

unlocked

and, at times, standing wide open. On 5/04/2019 I spoke with the front office to express my concerns and explain that the other girls in the apartment do

not

feel

safe

when the door is

not

secured. I was told that in 3 or 4 days, when management returns, they would speak with her about

not

having a key. In the meantime,

nothing

will be done. This roommate has been a

nightmare

for a long time. Despite being told this is student housing, she is

not

a student. Several

complaints

have been made to the office, they are of no

help

. Being no

help

with

pain

in the butt roommates is one thing, being no

help

with serious safety

issues

,

not

acceptable. Review from Google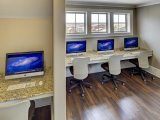 Apr 2019:
Been living here since 2017. At first everything went smoothly; then, I realized how incompetent the people that work here are. Firstly, for the first year or so of me living here,

water

was shut off almost every 2-3 weeks to fix plumbing. The

water

would be off for 3-5 hours at a time. Secondly, when they decided to hire a crew to put in hardwood flooring it was terribly done. Also, I came home to my things thrown around the room and had to move everything back in place. Maintenance will take

forever

to come fix something, and when they do finally come and fix it, it's done badly. Sometimes maintenance

won't

even come at all. A recent lock upgrade caused some people to be locked out of their homes and rooms (I was one of those people). It was

not

fixed for 3 days. And to top it all off my roommates and I were

hit

with a $600+

water

bill because we had an internal plumbing leakage. Although we put work orders in, one was

not

fulfilled, and supposedly the rest of us waited too long to get it fixed (which we did

not

) Review from Google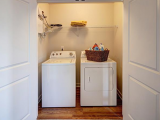 Mar 2019:
Don't put your rent check in their rent drop box. They will claim your rent was

late

and

charge

you

late

fees

for their incompetence. Tried to contact the bookkeeper but she

never

cared to reply.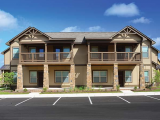 Feb 2019:
It was the

worst

2 years of my life. The wiring in the house was so

bad

that the breaker would trip

all the time

and our outlets

wouldn't

work half the time. They tried to

blame

us for that. Plus the a/c heat

never

circulated properly and the downstairs was freezing while the upstairs was swealtering..I had

terrible

,

filthy

roommates. I could go on with all the

issues

I had but I

won't

. Just

don't

live at this

overpriced

place.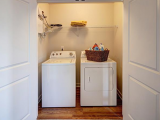 Feb 2019:
I have lived here for two years. It has a slightly higher price tag than the surrounding apartments but you certainly get what you pay for. The staff is

awesome

. They are always laughing and kind and eager to

help

. I

love

going to the office to get a package and running into Toni. She always gives me tons of banter and its always a

good

time. Its also

awesome

seeing Kristi at our bus

stop

handing out

free

tacos, it definitely makes the day easier. Kelby is always trying to keep us in the know about different promotions that the retreat is doing. If the retreat is hooking up its residents, Kelby will make sure you're there. All of the staff is

great

. Even the maintenance crew is

awesome

! They all

love

to talk and play with my dog when we are out and about. They are

quick

to

help

and real

efficient

. I have loved my two years here at the Retreat. Review from Google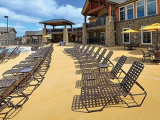 Dec 2018:
Thought this would be a

great

place for my son to live. My son was in a wreck and totaled his vehicle. The

night

we bought him a

new

car it was

late

and he

didn't

get a parking permit from the Retreat's office. He woke up to his brand

new

car being

towed

. The general manager, Evan Clark, was an absolute

jerk

. I told him we would be moving apartments after this semester. He had the

nerve

to tell me he was willing to work with me but if this is the way it was going to go, we can just pay the fine. How utterly

unprofessional

and

pathetic

. I say

avoid

the Retreat. They look

nice

, but you child will

not

be

happy

here. Review from Google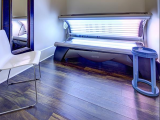 Aug 2018:
Do

not

move here. Many

issues

and hidden

fees

they

won't

tell you about. The

worst

part was receiving my

final

move out bill for cleaning etc. which I know they

didn't

do because we helped

clean

the unit with our boys. As a matter of fact, when we moved in last year, it was

dirty

so hence the comment. Stay

away

and as far as a response from The Retreat

don't

bother for we moved on. I just

don't

want anyone else to go through that... Review from Google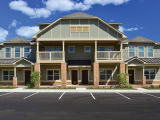 Aug 2018:
As of right I am giving the retreat a

one star

because I have contacted them on multiple occasions and I keep getting the same girl, Honyay (

not

sure if that's how you spell her name). Anyways, this young lady is extremely

rude

and hasn't been any

help

to me at all. I'm pretty sure this isn't how all the workers are, but just my luck I continue to get the same girl when I call and when I ask to speak to someone else she continues to give me the

run

around. I haven't even moved in yet and my experience is already

terrible

because I can

never

get the information or respect I need and deserve whenever I call the office. Very disappointed. Review from Google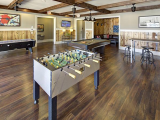 Apr 2018:
just renewed

my lease after living here for a year! Absolutely

love

my huge apartment and

amazing

roommates! Staff is

amazing

and so are the amenities. This is definitely THE place for a Texas State bobcat to live! Review from Google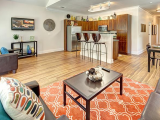 Apr 2018:
All of the

negative

reviews are accurate and relatable to me. I have lived here for about 8 months now. I'll say the

positive

things first. The amenities are

nice

and really

nothing

to

complain

about there. I

love

the full size washer/dryer and common area is pretty

big

. Bus route is

nice

and comes very often. The side of town is

nice

. Now with the

negative

things. When touring this place, I was given very high expectations that this place doesn't live up to. In my unit, there's things constantly going

wrong

left

and right from our stove acting

weird

and possibly being

hazardous

, to our dish washer

not

working properly and sometimes

not

at all (might as

well

not

even have the dishwasher). Maintenance team responds

fast

, but they half-ass fix things instead of spending the time to fix things right. The bathrooms are small. The apartment d Review from Google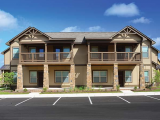 Mar 2018:
I am a student and when first looking into apartments the Retreat seems like a

nice

place to live. However, after living there for 8 months I have realized my first impression was completely

wrong

. Yes, living in a town home is

nice

and the living space is large. But, management/the quality of the home is

terrible

. We have had our

water

turned off about 10 times since we have moved there. Sometimes they have given

notice

, sometimes you go to wash your hands and you realize the

water

is off. The dishwasher

doesn't

clean

any dishes. The

water

that comes out of the sink has stuff in it. Our thermostat

doesn't

regulate temperature correctly, the bottom floor is at least 5 degrees different from the top floor. So, when I walk up stairs I sweat and when I go downstairs I freeze. And now they are shutting

down

the pool for a month during the one mont Review from Google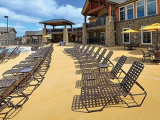 Feb 2018:
***They pay residents in gift cards for

good

reviews so

beware

*** I would

recommend no

t living here. Matience takes a very long time to fix anything. There is NO visitor parking available. The gym equipment is

not

kept up with. When I moved in the carpet was covered in dog hair and the couch

smelled

of dog

pee

. We asked to get the couch replaced on several occasions, but that

never

happened. They will

charge

you for putting

hole

s in your wall, like nails and screws. Couches are made of a plastic leather lookalike material that WILL

crack

and then you have to pay to replace the cushion. One of the only

pros

is that it does

not

flood. Review from Google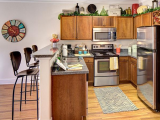 Jan 2018:
I've been living at The Retreat for almost a year and I absolutely

love

my house. The staff is always so helpful and very kind. Maintenance can sometimes be

quick

but usually will show up to fix your

problem

asap. Brand

new

floors just got put into all houses and it definitely makes the house look more modern inside and very home-like. Review from Google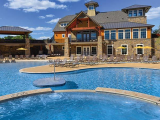 Jan 2018:
Love

the overall environment.

Great

place to stay if You attend Texas State. The bus route is

amazing

and

fast

. Even a walk to campus isn't too far. The people at the front desk are

always willing

to

help

you out with any

problems

or answer any questions. Maintenance usually comes the after you put in a work order. I really

love

it here and am excited to sign again for next year! Review from Google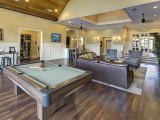 Jan 2018:
This is my first year living here, so far it has been

fun

i have met many

great

people both being the staff and other residents living here. All the facilities around the property are always

well

maintained and

clean

and any maintenance requests that are made are taken

care

of almost immediately. The staff is always reaching out to the residents with

fun

opportunities and

events

to make there stay

fun

and unique, while also trying to find ways to make the complex better for the residents Review from Google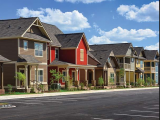 Jan 2018:
I

love

the Retreat so much! I decided to live here at first because I had many friends that recommended the Retreat and wanted to live closer to my friends and the pool is my favorite part! I'm now resigning again to live here because it's so

convenient

to go to class with the only 5 minute bus ride to campus. There is

never

traffic

in this area and it's the

perfect

off campus location for school. People at the front desk are so

friendly

and

nice

. I am glad I get to live here again next year. Review from Google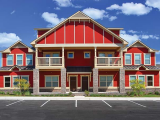 Jan 2018:
The Retreat is very

convenient

, especially if you have a pet. I prefer this community in comparison to a normal apartment complex. It's

nice

to have parking spots that lead up to your front or back door, as

well

as having a yard. My layout is

great

, and is very

spacious

. Paying rent is made

easy

online, as

well

as placing work orders. The only

complaint

I have that work orders are

not

always taken

care

of

quickly

, or are

not

completed. Review from Google