Apartment Reviews
Back to Previous
Close Tab
Additional Reviews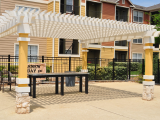 Aug 2020:
DO

NOT

LIVE HERE.or any of their properties. The employees are trained to

lie

to residents. The complex was flooded a few years ago so

mold

is in all bottom floor units and is

not

disclosed to renters.The apartment shown looks

nothing

like what is actually given to residents.

Crime

is often and

not

reported by complex only from seeing it yourself or the neighbors. Including car theft and apartment burglaries. The pool is

never

clean

. The walls are

paper

thin

. Keys gets "misplaced" often. The bus

stop

is all the way

down

the road at a different complex. The utility bill is

never

under $100 no matter how conservative or how many roommates. The complex is

not

taken

care

of and only

care

about money. Ask residents instead of people paid by them/bribed to write

positive

reviews. It's right

across

from the jail and gates

never

work so released from jail enter comp
Oct 2019:
Please

beware

of The Lodge San Marcos. They are taking advantage of college students and their families! We were shown a nicely finished and

furnished

model, promised a newly remodeled common area with a Starbucks machine, an office/study space including computers, printers, and study rooms, and a $300 gift card. Move-in day was

horrible

- see the pictures below. The apartment was

not

ready. It was

filthy

, there was a large

hole

in the ceiling, no

coffee

table, the sofa is

dirty

and torn, the walls were scratched and in need of painting, and it has a growing odor I'm

afraid

is

mold

. The common area and study space are both used for storage. THERE IS NO GIFT CARD. $300 is a lot of money, especially for college kids. I've

left

multiple voicemail asking for

help

and requesting an update. No one ever calls back. When I went to the office to get

help

for my son, they r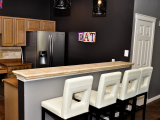 Mar 2019:
Gaby and Rebecca were absolutely

amazing

! This was our second listing in apartment hunting and my roomate and I

fell

in

love

! With everything that is included the price is

okay

and the management is phenomenal! They work tirelessly to work with what you need and we loved everything about it! READY TO SIGN!!🤘🏼💗 Review from Google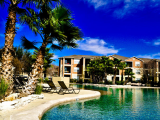 Mar 2019:
I am truly disappointment with The Lodge. It is my second year here. The first year was a

decent

place to live in but now it is

horrible

and unbearable. The walls are

paper

thin

, you can hear absolutely everything. The neighbors

party

all the time

, it is

not

just in one apartment. Literally, 4 apartments out of this building are always having parties. The Lodge changes management a lot. They told me they would take

care

of me "this time" and they

failed

to do so. It takes a lot out of me to write a

bad

review but after three weeks I still

haven't

heard anything from them. I have placed

noise

complaints

and

nothing

. I tend to

never

complain

, but i

haven't

gotten any

sleep

in weeks

due

to this issue. Please, save your money and go somewhere else. At least go to a place where they take

care

of you and your money.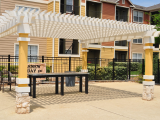 Mar 2019:
The

NEW

management is doing a

great

job!!! They even took

old

work orders that previous management

ignored

and took

care

of them right

away

! Lowest rates from my shopping and very accommodating to all my needs! Been living here over 2 years and they have truly made a

big

difference!! Haley, Richie, and Gabbi have been the

BEST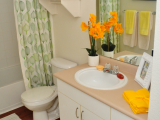 Feb 2019:
Had a situation come up today and I have to say the w

hole

staff handled it very

well

. Spoke with Gabby (

new

GM) and she handled the situation very proffesionally and was very clear with wanting to

help

in any way possible. I've been here almost 2 years now, they're under

new

management and this is easily the

best

customer service I've recieved. Very comfortable living here in the

new

remodeled apartments and the amenities are

great

! Review from Google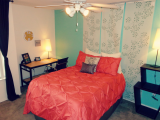 Jan 2019:
Apparently they are under

new

management, if so, i

love

it! I had co workers try to convince me

not

to sigh here but because of how

awesome

,

efficient

, WELCOMING and up to date the staff was when i came for a tour, i decided to listen to my gut feeling and still sign! Even after my tour they called to check up on me, they ASKED me questions about my thoughts and to me, i felt important and like they valued my opinions. I also noticed their staff likes to acknowledge and greet everyone by their name, which i think shows they genuinely

care

about their residents. Another major reason i decided to sign was because of their management staff. When it comes to customer service, they own it. (Ask for Richard) Any concerns or questions i had, he was ready to

help

with a smile on,

quick

,

PROFESSIONAL

and

efficient

on answering/handling anything (I am C Review from Google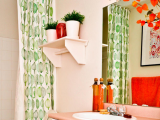 Jan 2019:
Gabby, the

new

manager is super

awesome

!

very helpful

she is willing to do what she can to

help

you and make sure you are a

happy

resident.

Love

this

new

management team the apartments are 10X better now ! Also Serena was very sweet and helpful as

well

. Review from Google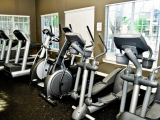 Nov 2018:
Gabby, the

new

manager, gave me a call about a

negative

review I

left

today and was very

nice

and respectful. I wrote a pretty mean review from being frustrated about a few

problems

I had under previous management, and I have to say gabby seems to have a drive to turn this place around. So long as she's in here doing what she says she is trying to do, id say the lodge is up for a

great

turnaround compared to what it has been. Thanks gabby for fixing my

issues

and reaching out to me. Review from Google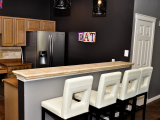 Nov 2018:
This place

isn't

the

worst

to live but the staff and maintenance seem to have a very hard time getting anything done. Simple maintenance requests take weeks to get completed and so do emergency requests. overall thumbs

down

due

to how

bad

this is.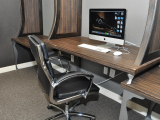 Nov 2018:
I've been a resident for over a year now and the stay has been

nice

. The apartments are comfortable to live in and the residents are

friendly

. On the other hand, prior management was

not

so helpful. It took

forever

to get stuff done and I was always pushed off to the next person so they could deal with me. There is now a

new

manager and she is making progress with this facility. She is getting stuff done and in a timely manner. I would highly recommend staying at the lodge. There are

great

things to come with it. Review from Google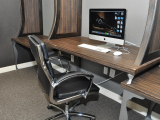 Nov 2018:
Under

new

management and they seem to be doing things really

well

so far by taking

care

of

problems

right

away

.

New

office staff is very

caring

and always looking to

help

out in any way they can! They seem to really

enjoy

helping residents out. Newly remodeled and the apartments look really

nice

! Definitely

would recommend

these apartments, plus it is at a very

affordable

cost

and they hold tons of

events

with

free

food! Review from Google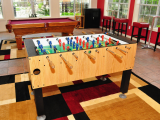 Nov 2018:
I have been able to come into the office at any time and have always been helped the moment I enter the office! The front office is so

nice

and the manager Gabbi is the

best

at getting things resolved as soon as possible! If you're looking somewhere

cheap

and

nice

to live while in college, you should really come by here! You

won't

regret

it!!! Review from Google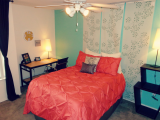 Nov 2018:
When I first moved to San Mo I was having trouble finding a

nice

appartment complex, but then I found the Lodge. As I went in for questions, Kacey was the first one to

help

me and answer all my questions I had for her. She gave me a tour and she was super

friendly

the w

hole

time. She definitely is a

great

employee. I'm glad I walked into the Lodge because now I

love

my

new

home. Thank you Kacey for making my first visit so special! Review from Google
Nov 2018:
My daughter lives here and she absolutely loves it. The community staff is so helpful. When I was looking into apartments, I called and Kacey was so helpful in answering all my questions and reassuring all my concerns. When I took a tour the staff was very

friendly

and accommodating as

well

. The landscaping is

beautiful

and the quality of the apartments are

wonderful

. Review from Google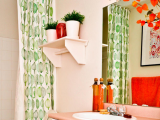 Jun 2018:
Great

inexpensive place to live with

good

community and management.

Great

furnished

rooms. Would

love

to renew if I

wasn't

moving into a house.

Great

Maintenance staff who are willing to

help

you with anything ex.- they helped me with my car when I was having car

issues

:) Review from Google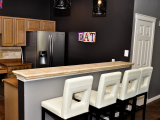 Jun 2018:
Complex is

trash

. No a/c in fitness center. Work orders take

forever

to complete. $15

fee

to pay rent online. Management is useles and seems to hide when you have concerns. Only thing they know how to do is beg you to renew your lease Review from Google
Jun 2018:
We've been paying online the entire lease, once

new

management comes in my daughter is told it will be another 15 dollar one time convenience

fee

for the

new

management. Something seems very

unethical

. When

new

management comes in, what the current resident is under

contract

for should be honored. We will

not

be renewing the lease, and nor will we recommend anyone to this complex. Just another

crook

taking advantage of students! Review from Google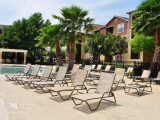 May 2018:
They do

not

even deserve a

one star

. Parents do

not

allow your college kids to go here. I called and asked dor them to do a wellness check on my daughter they said they are

not

qualified. How are you

not

qualified to go

knock

on a door?

Great

apartment complex who cares for their people! All they are about is money. Review from Google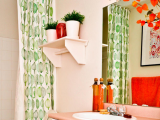 May 2018:
I

wouldn't

recommend living here. A few

issues

i experienced in 2 years were the following. -

Paper

thin

walls - Very small living quarters. The rooms are right next to each other so it feels very cramped and there is minimal kitchen space. - They inconveniently switched payment systems mid way through the year which did

not

help

when trying to pay for rent - The front office

is helpful

and very

friendly

, but if you bring up any

problems

to them, 99% of the time they will

blame

upper management as they

love

to

blame

corporate. Its almost as if they want you to think they have no control of what goes on. The parking here is

great

. maintenance team is

fast

and helpful. those 2 things are what

I like

d the most. Review from Google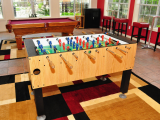 Apr 2018:
Trash

place

trash

management. Came to "Fix" the

problems

Iv talked about for over a year and in the process destroyed my bedding shoes computer

left

the door open and

unlocked

. Any apt is better than this one. Review from Google
Apr 2018:
DO

NOT

LEASE HERE! Management could

care

less about any

problems

you have!! They have

changed

management multiple times since I moved here and

none

of the managers were able to fix my roommate situation! I have been trying to get a hold of the

new

manager for a week now and she has been avoiding me! DO

NOT

LEASE HERE! Take your money elsewhere! Review from Google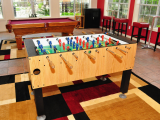 Jan 2018:
Carlos was super helpful in getting me my pancakes. Super

good

help

to Tbe Lodge!

always willing

to

help

me out! Review from Google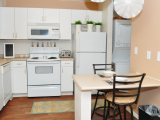 Jan 2018:
I have really

enjoyed

living at The Lodge so far! Carlos and all the staff members go above and beyond to make your living experience

great

. Maintenance was

slow

at first, but they are making changes. Review from Google
Jan 2018:
I just re-newed my lease here and I did it because the past months I've lived here have been

nothing

but comfortable. The staff is incredibly helpful whether it has to deal with my apartment lease or my mail. Some of the reviews talk about having

problems

with maintenance, but I haven't had any drastic

issues

with them. They may take a while, but it also depended on the time of year (ex. the start of the

new

school year when everyone is trying to get their things

together

). When maintenance did come by, they got the job done and sometimes even explained to me what was

wrong

. I'm going into my last year in school and I'm sure with the

help

of The Lodge, I'll be less stressed during a really important year of my education. Review from Google