Back to Previous
Close Tab
Additional Reviews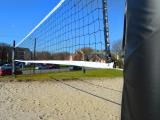 Jan 2019:
The Junction is by far the

best

place to live in San Marcos. The staff always greets you warmly and is ready to

help

with whatever you need! Christi is always super helpful and

easy

to talk to! Review from Google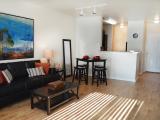 Jan 2019:
The Junction is

amazing

. I was glad to see Mackenzie began working in the front office, she is so sweet, always smiling and making sure everything I need is taken

care

of. All of the renovations really bring the apartments a step up while still staying

affordable

. They have the

best

2 bedroom size in San Marcos!! Review from Google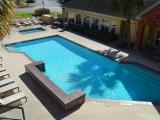 Jan 2019:
I have lived here for several years and I have

never

seen as much

positive

change

as there is now. Every since they

changed

to the

new

manager in August you can tell they really

care

about their residents. I had such a long list of things in my apartment that I did

not

even

care

to put them in because no one would come out. Now they came to my door and asked what I needed done and actually did it. I recommend living here! It's a

quiet

community as

well

. So no

loud

parties or annoying neighbors. Review from Google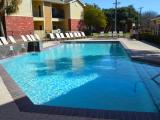 Dec 2018:
DO

NOT

live here. If you have a work order

good

look getting that done in a timely matter. The pool might as

well

not

be there because it's

never

cleaned. I've been trying to pay my rent and utilities for the past four days and yet the office is somehow ALWAYS

closed

. Guess I'm gonna have to pay $25 convenience

fee

because of y'all. Thanks. Review from Google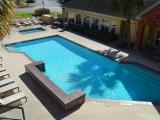 Dec 2018:
Great

place to live!

Never

had

issues

with the apartments and if I did it was worked on immediately.

Nice

and

quiet

everyday ****

Not

renovated like they had told me. (Some are

new

but

not

all) Guy up front specifically said "each one of them is

new

in carpet and wood I've walked into all of them". Other than that it's a

great

place to live and

would recommend

to friends. Review from Google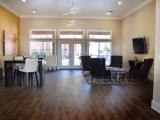 Jul 2018:
DO

NOT

SIGN A LEASE HERE. The management and staff only

care

about getting a paycheck from you and that's all!!!! I've had numerous

issues

with this place from

not

having a working ac to

not

having a working dryer to dry my clothes.

NOTHING

works as far as employees or appliances are involved! They will

trick

you in the beginning to think it's

nice

... I promise it's all a trap! Be prepared to take cold showers and have

stains

and

mold

in the bathroom floor. READ all reviews before signing, because they are most likely true what anyone says about this place. I've asked numerous residents how they feel about living here and 8 out of 10 I've asked are

not

returning. If they are returning it's because they are one of the cheaper ones... hmmm I wonder why. Your better off paying 15 dollars extra on rent a month and having an apartment complex that actually gives a

crap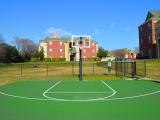 Jun 2018:
I lived here for two years and I know there are lots of

bad

reviews on the apartment complex. The only real issue is management and maintenance. All you have to do for that

not

affect you is be stern and persistent. If you want something fixed you make it clear to them how soon you want it done and if they

don't

show up call, email or go

down

in person. In-person confrontations work

best

. Doin this I have had all pressing work orders attended to, and gotten them to compensate me by

not

letting me pay utility bills when my electricity was out and reducing my rates. If you know how to be stern and

polite

you will have no troubles here. Respect the management and they'll respect you, they

don't

have a choice. Understand if you report something and

leave

it at one report they will

not

attend to it. But if you show up in their face two to three times they will.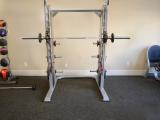 Jun 2018:
The management office gets hundreds of

complaints

and work orders, that's why you have to be persistent. You

can't

complain

once about something and expect something to be done because your

complaint

will be

lost

in a sea of other

complaints

. While living there I found that going to the office in person a couple times got me attended to faster. The only reason I'm subleasing is that I am

leaving

the country. Everyone complains about maintenance and management but that is the same

problem

everywhere you just have to find a way to be heard. If you're timid and

afraid

to ask for what you want more than one then

don't

live here but if you are an adult who can handle the real world it's actually a pretty

cool

place to live, pool, hot tub, 24 hour gym, on-demand fitness studio, full body mirrors in the bedroom, no

water

bill so long showers, there are

plenty

up-sides .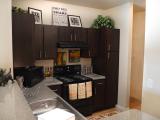 Jun 2018:
They are very lenient with

late

rent just let someone at the office know ahead of time that you'll be

late

. They are very

fast

and

good

at understanding what you want. The staff are residents too so are sympathetic to any

problems

. Be

nice

to them be their friend and they'll

help

you as

best

as they can.

None

of the

problems

is their

fault

if you scold them like it is they are less likely to be eager to

help

. They are also students and have their own

problems

. Plus they give

free

food frequently just to brighten your day.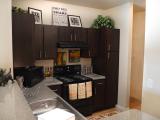 Mar 2018:
Don't rent here. This place has honestly gone from

bad

to

worse

. They were called "The Reserve on West Ave" before, do yourself a favor and look at those reviews too. They

changed

the name and management but didn't

change

the quality of the apartments. I lived here for two years and both were

TERRIBLE

. We expected things to be better when

new

management came in but NO. They did HALFASS renovations that were scheduled for last summer during the fall and

barely

"finished." They are having to go back and fix things that were finished, like countertops. Also a lot of buildings had plumbing and AC

issues

that cause flooding in restrooms and laundry closets. The flooding took a month to address because maintenance couldn't figure out where it was coming from. WE HAD

MOLD

GROWING ON OUR FLOORS AND THE DOOR FRAMES OF OUR LAUNDRY CLOSET. It is still ther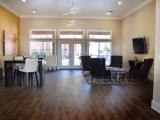 Feb 2018:
The staff here in the office is

pleasant

, however they

cannot

accommodate residents when the office is negligent. A/c in my unit has been out since 2/16/2018, and I had to contact the office directly with the last response from "management" on 2/21/2018. I have emailed, called, and taken off work to be able to speak with the office manager, Hilda, who does

not

reply to emails (2/21 since last response) or phone calls.The unit had previously gone out in September with internal temperatures reaching

well

above the

safe

point of 85f specified in law. I did

not

hear from a representative till I posted about it, despite

leaving

messages and submitting maintenance requests as I have to work during most business hours. Here is my attempt again to get something done about this. There are two dogs in this apartment as

well

, which only adds to the stres Review from Google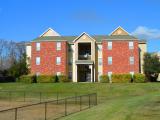 Feb 2018:
I've been paying for a fully

furnished

apartment ($625/mo.) for 7 months now and still am missing multiple pieces of furniture. We went the first month with no kitchen table/chairs and my roommate

didn't

even have a desk chair so he had to eat on the ground. Maintenance comes by once in a blue moon, half ass "fixes" 1 of your 20 work orders and then leaves. They've decided to "renovate" throughout this school year and its going terribly. The renovation is done by possibly the least competent contractors they could find.

don't

get your hopes up for their "upgraded" interiors as they're terribly done (I could honestly do better). The paint above the countertops is

peeling

from when they replaced the countertops/sink. All around it's terribly managed and

falling

apart

. Absolutely

wouldn't

recommend!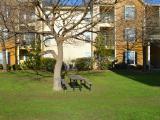 Feb 2018:
From the beginning, this place was

not

livable. I moved into a mosquito

infested

apartment that

didn't

get fixed until it got too cold for mosquitoes to live. They were there

due

to a

leak

in my roommates bathroom that took them months to start work on. maintenance is constantly in your apartment fixing SOMETHING and they respond

slow

to requests. The reason I say maintenance will always be in your apartment if your move here is because there is always something that is

broken

or needs to be fixed. I have attached pics of the latest flood that

leaked

brown

water

and ruined my towels. After fixing everything from the flood, a

mess

is still

left

as seen in 2nd pic. Also they removed the washer and dryer doors and

never

put them back even though my roommate has requested that they be put back on. Management fails to communicate effectively when Review from Google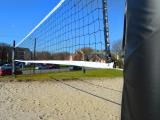 Feb 2018:
Worst

place to live in San Marcos prices are to high for what they're offering. The apartments have a

roach

and ant

problem

, half the windows don't stay open on their own and don't plan on getting anyone on there to fix them. Biggest

complaint

is on maintenance, they do

not

fix or replace anything. Took two months to get someone in to work on a wash and dryer. First time they came out they said they had ordered a piece which came in two months later. This happened to a friends unit as

well

, even then they needed to replace both of them. We also had a

problem

with our fridge and the solution was "

well

it's

not

leaking

now." They

leave

a

mess

anytime they track through the apartments and give little to no

notice

so if you have a pet plan on getting a

fee

if it isn't locked up to their convience. Front office workers are sweet and Review from Google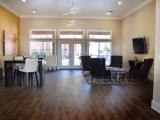 Jan 2018:
DO

NOT

MOVE HERE I did

not

have AC for months before they finally fixed it after 10 attempts and me following up daily!! Moved into a 90 degree apartment... The 5 star reviews are most likely from people trying to get their

free

gift cards from the office as you can see the recent reviews are all a

well

deserve

1 star

and only talk about their which is

not

anything like what I moved into. I filed a work order for my drier washer a month ago and followed up several times and they promised everyday they would come.

Well

today my washer machine started

leaking

on the floor so :) I have

not

had a door to my laundry room because it

fell

off and almost

hit

my room mate, but I guess it's too much to expect a door to be put on after a month of following up. Or even a cabinet for that matter. To get anything done around here you must follow up at least Review from Google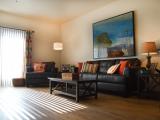 Dec 2017:
My daughter is scheduled to move in 4 days. Someone else has been

sleeping

in her unit, despite reporting to management. This also means the unit is

not

clean

. Currently there is

mold

everywhere and the floor is

leaking

water

up from the floor. I am

sad

my daughter may

not

have a place to move into because as a Nurse the

mold

and

mold

spores is a major health code violation and health

hazard

. I will

not

let her move in if this looks like this on move in day. I also

won't

go for the

run

around with management, these are college students. She has family already living there that says management

doesn't

care

not

listen they just want the rent paid on time, but

not

on time with repairs. I am definitely second guessing, sounds

shady

! Review from Google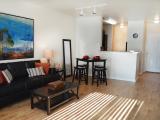 Dec 2017:
I've had

nothing

but

issues

since i moved in. There has been i think two changes in management since i signed my lease last November, and they try to accommodate

issues

but do a

horrible

job. I've had an ongoing issue for over two months now and been in the office and on the phone with every manager in the office again and again. I am so

sick

of dealing with them, i would

not

recommend moving here at all. A small

positive

note, the apartment it's self is

nice

, but the experience of living here is a living, and on-going

nightmare

. Review from Google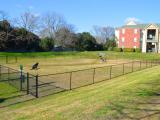 Dec 2017:
my boyfriend lives here in a three bedroom, and when he first moved in the AC didn't work. it took them over two months to ACTUALLY fix it. They even made him pay the full electric bill for the months the AC was

broken

. Every work order he puts in is

useless

. They

never

respond to any emails and his bathroom cabinet has been

broken

now for a month, despite the fact that he's put in THREE work orders for it. The apartment is

not

how the model looks at all and everyone who lives in the same building is either having the same

problems

or even

worse

ones. I wouldn't trust the reviews on this place. Review from Google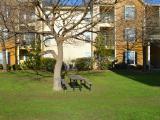 Dec 2017:
If you are looking for a place to stay in San Marcos I would

not

recommend the Reserve at West Avenue.For starters the first week we moved in the sink wouldn't drain, disposal wouldn't work and when the dishwasher was ran the sink would flood with

water

and almost flooded the apartment. They came and fixed it after 2 weeks of us calling and putting in multiple maintenance requests since to them "it wasn't a priority." About a few weeks ago I had a wet soggy carpet in my room by the ac unit. Turns out the ac unit was

leaking

in the walls through the carpet and coming up. Guys took about a week to come. When they came they

changed

the filter looked inside said they'd come back after lunch and lift up the carpet and use a blower to dry everything out. Also was told they would monitor it for

mold

. They

never

came back. My floor is now Review from Google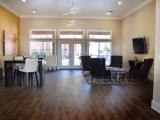 May 2017:
I'm rather unsatisfied with the complex! Here is what I have an issue with: The mattress by itself is uncomfortable and so are the wooden chairs in the room to sit in for long periods of time. My sliding closet door falls off the hinges constantly, my bed frame is

new

but a

good

8 inches too long and takes up usable space, management DID

NOT

check the apartment when I moved in either. We had

mold

and a dryer issue which did get fixed in a reasonable time. Maintenance works really hard, but it may take some time to get around depending on the volume of orders placed. Review from 5/24/17 on Google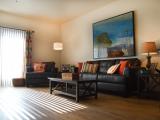 May 2017:
I

don't

usually give reviews, but today I felt compelled to give this review about my experience at The Reserve at West Avenue. I was very

impressed

with a number of things including

spacious

apartments,

nice

furniture, a very

nice

gym and even a tanning booth just to name a few. The

cost

for rent is very reasonable, and all bills are paid except electric. Lastly, the person that helped us (XXXX) was extremely

nice

and

very helpful

! Needless to say, I will be living there next fall. Review from 5/21/17 on Google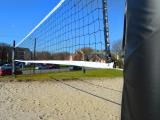 Apr 2017:
I live here currently and I think this place is

great

! My maintenance requests always go through either same day or the next day if I submit it

late

. The staff is very

friendly

and helpful, and I have

never

had an issue with them. The only thing I can

complain

about is that our flooring seems to be coming up a bit, but it's

not

a

problem

. Overall a very

awesome

place to live!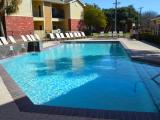 Feb 2017:
For any college students looking for a really

nice

apartment at an

affordable

rate, The Reserve is a

great

choice. Also, the workout center is fantastic. Review from 2/16/17 on Google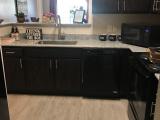 Jan 2017:
I'm rather unsatisfied with the complex !The people working in the front office are

lovely

!! Here is what I have an issue with: The mattress by itself is uncomfortable and so are the wooden chairs in the room to sit in for long periods of time. My sliding closet door falls off the hinges constantly, my bed frame is

new

but a

good

8 inches too long and takes up usable space, there is no storage/closet for sharing with roommates, only shelving in rooms are in the closest so my textbooks take up space on my little desk, management DID

NOT

check the apartment when I moved in either. We had

mold

and a dryer issue which did get fixed in a reasonable time. Review from 1/6/17 on Google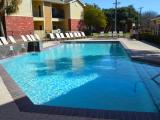 Jan 2017:
They

don't

care

about the students living here. My roommate

broke

her lease and the Reserve

broke

their own lease agreement by

not

allowing mine to be terminated and was of no

help

when they made me search for a subleaser.

don't

sign here, all they want is your money. Review from 1/2/17 on Google