Additional Reviews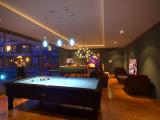 Oct 2019:
I was anxious about getting a lease when I first moved

down

here. But as soon as I walked into the front office Sam welcomed me and offered me some

free

coffee

. He even gave me a tour of the place and talked to me about things to do around the apartments.

5 stars

since I was able to remember his name after months have passed. Review from Google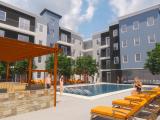 Oct 2019:
I'm freshman's Texas state and I went to check out the apartment complex.The place is very

nice

and

clean

and one of the employees named sam that gave tour was

very helpful

man. Review from Google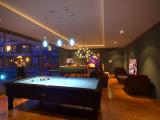 Oct 2019:
I have had a

great

start to the 2019-20 school year living here at the pointe! It is a very

nice

,

clean

, and

quiet

apartment complex in San Marcos. The staff is very

nice

and

friendly

.

Plenty

of perks living here such as being

close

to campus and downtown

not

to mention H.E.B is right

across

the street! Review from Google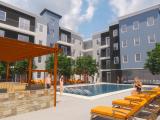 Aug 2019:
Nothing

like coming home from a long day of work and having to walk up 5 flights of stairs cause the elevators are

down

all the time

or lugging up groceries. DON'T live here if you aren't an athlete and don't

enjoy

going up and

down

stairs cause that's what you'll be doing 50% of the time here! Review from Google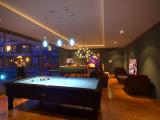 Jul 2019:
I wish I could give

0 stars

. The Pointe is

AWFUL

. Do

not

live here. The staff doesn't

care

about the appearance of the complex or their residents. There's constantly dog

poop

in the halls and stair wells, the

trash

is over flowed, it

smells

terrible

, things are always

broken

, and the office staff

NEVER

fixes any

problems

you take to them. They just tell you to deal with it. Seriously, if you're considering living here, you'd be better off under a bridge.

Worst

place I've ever lived in my life. There honestly aren't words to describe how

bad

it is Review from Google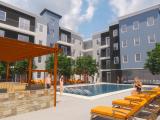 Jul 2019:
Friendly

staff and

quick

maintenance.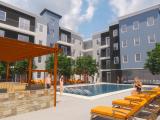 Jul 2019:
The property's are very pretty and the staff is

very helpful

. Review from Google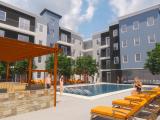 Jun 2019:
Great

location and a

great

staff. Overall a

great

living experience Review from Google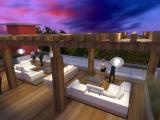 Jun 2019:
Very

awesome

place

great

staff and crew daughters second year it's been

great

close

to campus too. Review from Google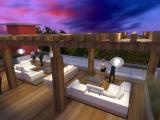 May 2019:
living here at Pointe San Marcos has been a thrill and made going to class

easy

. it is only a 5 min walk to the business school. every time i sent in a maintenance request it got taken

care

of the day of or the day after! their staff are really

nice

and take

care

of their residents very

well

. although some ups and downs here and there it was a

great

place to live at, which is why Ive lived here since day one of it being open for us to move in. Do recommend to anyone ! Review from Google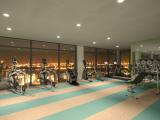 Mar 2019:
This apartment had a rough beginning

due

to delays in move in dates and flooding of the parking garage but I truly feel they did everything they could to accommodate me and their other residents. After the

terrible

start, my experience has been

nothing

but exceptional. The maintenance crew is always so

friendly

and kind. All my maintenance requests have been fulfilled in a timely manner. Now that the amenities are

furnished

(game room) I can say they are very

enjoyable

. I often use the game room for interviews since it is very

quiet

and

not

heavily trafficked. Despite some of the

negative

reviews I've seen on here I would

definitely recommend

this apartment to my friends. This is an entirely different apartment complex than it was when it began. The

new

management has created a huge difference in the environment. Lease here! Review from Google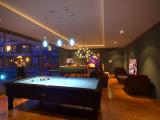 Feb 2019:
Lies lies lies from the beginning. I signed with them spring 2017 because of lies about it for sure being ready in time, the multiple amenities, dog

friendly

environment, and visitor parking. All of which were lies. They do

not

have visitor parking, it is public parking that is always taken. The garage floods when it rains a lot and is FULL of

dust

. The hallways and stair cases are

disgusting

and

dusty

. The pool bathroom is

disgusting

with no toilet

paper

or hand towels. The pool is

nice

but

never

gets any sun because of design. Oh and the elevator was out of commission for 90% of my lease last year. I was on the fourth floor and the floor was unleveled , how is the 4th floor

not

level?! Oh and don't get

tricked

into a loft room because they are the size of a closet with no roof or door. I am still having to deal with this apartments unprofessionalism

due

to my W2

not

being forwarded to my existing address after I called and was told they would Review from Google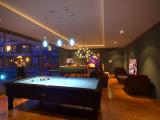 Jan 2019:
I

love

living here, it is

close

to campus, the square, and HEB. The point staff is always really helpful and

friendly

o matter ho tedious the situation, and they make everyone gets the

best

experience from living here. There's always some sort of activities that involve food or prizes.. it doesnt get better! Review from Google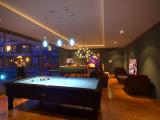 Dec 2018:
a

great

place to live next to campus. the kitchen is probably my favorite part, the sink is really

nice

, we have dryers that actually dry clothes and a

water

heater that doesnt suck in the winter. the front office is very

friendly

too. no

complaints

on maintenance, its brand

new

so things

don't

break

very often Review from Google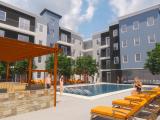 Dec 2018:
I have really

enjoyed

living at the pointe. It's at an

amazing

location, the apartments are

nice

, maintenance is super

quick

and mostly takes

care

of my request the very same day. Staff is super

friendly

and really helpful! They really go out of their way and have been super accommodating with any requests I made or asked about. Review from Google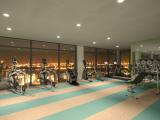 Dec 2018:
The lady manager is super

friendly

and helpful and so are the college interns, but the way this place operates is

horrible

. We have had work orders since move in (August) and

nothing

has been fixed. They won't fix the seal under the door and when they took a look at it they said there is

nothing

they can do. This makes a higher utility bill and our floors get soaked when it rains. They had a promo when I signed for a $1000 gift card and said it would be 30 days when I recoeved it. It took about 90 days. The manager Carlos acts like a 5 year

old

and doesn't give a damn about the residents. There were white parking lines along the wall of the garage and when I parked there I got

towed

. He went and took a look at the spot and accused me of making a parking spot out of chalk. It's in a

good

location and the apartments are kind of

cool

but so Review from Google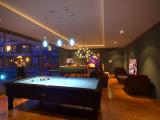 Nov 2018:
I am senior at Texas State so I've lived at other apartment complexes and

none

have been even

close

to as

awesome

as the Pointe. The staff is so welcoming and makes going into the office a

fun

experience! Maintenance requests are always taken

care

of very

quickly

and the location next to campus

cannot

be beat. I wish it would have been open sooner so I could've spent more of my time here in San Marcos at the Pointe! I'll be

sad

to

leave

in the summer! Review from Google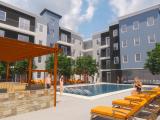 Nov 2018:
I

LOVE

LIVING HERE!! I've moved every year and this has been the

best

experience I've ever had. You are insanely

close

to campus, the staff helps you right

away

and they are so

friendly

, I

never

feel uncomfortable asking for something. They give out

awesome

food frequently, and always welcome me to the

coffee

maker! I wish I would have been living here sooner. Review from Google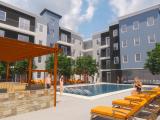 Oct 2018:
I am a current resident at Pointe, and I just want to commemorate the maintenance team at Pointe. I live at Pointe and I can tell you that the residents there are absolutely

disgusting

. There is always dog

poop

all over the entire complex, the

trash

chute is always overfilled and spilling into the hallway, empty

beer

bottles, and I am

not

joking when I say (again) that there is feces everywhere. People

don't

pick up after their pets and its so

disgusting

. I have encountered actual dog diarrhea in the elevators. And I have a dog but I always keep up with her and

clean

up after her. I have so many stories about specific residents being

disgusting

, but you know what? The maintenance team is on top of everything. Every time I see/

smell

something

nasty

, it's always gone the next day. I see them every single day working, cleaning up, trying to keep Review from Google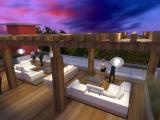 Mar 2018:
I've had a few

issues

since first moving in but those got settled. Unfortunately with the flood my

new

apartment was one of the ones that got flooded but they placed in a temporary unit while mine gets fixed. Since the

change

of management I have noticed a drastic

change

with everyone in the office and with how

quickly

things get done now. Jayme and Katie are

great

managers and with them in

charge

I see a

good

future for Pointe San Marcos! Review from Google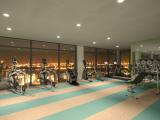 Mar 2018:
In the middle of the semester and lease term I had an issue with my roommate, and needed to move out as soon as possible. The assistant manager Katie Bowman was

very helpful

and actually cared through the entire process. At this time Pointe was

not

allowing unit transfers but she made sure I moved during this urgent situation and did everything she could in a very timely manner. I

love

my apartment and she continues to be consistent and truly cares about the residents. She is

awesome

and really

went out

of her way to make sure I have the

best

living experience here at Pointe. Review from Google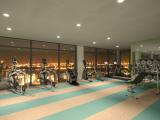 Mar 2018:
Staff is super

friendly

. Manager was helpful and

professional

! The building is very

beautiful

and they have

awesome

amenities!! I would

definitely recommend

signing a lease here you will

love

it!! Review from Google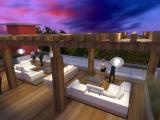 Mar 2018:
I visited this location today the building was very

beautiful

and

clean

, the staff was very

nice

and helpful. Mikkel (think that's how you spell it) answered all the questions I had and helped in anyway possible!! Very

impressed

! Review from Google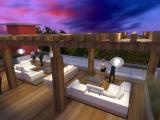 Feb 2018:
Management did everything to accommodate my daughter during the delays and I am

happy

to say we are more than pleased with the apartment. She's had her fair share of

horrible

apartments but this one by far has proven to be the

best

place for her. Staff and management are very respectful and

help

with everything they can.

HAPPY

my daughter signed with Pointe San Marcos. Review from Google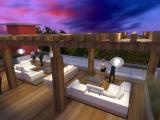 Jan 2018:
Stopped by today with my girlfriend, but they're sold out of their one bedrooms.

Decent

place but I'm concerned that their rating is a 1.7 stars and they haven't even been open for a year. Review from Google