Apartment Reviews
Back to Previous
Close Tab
Additional Reviews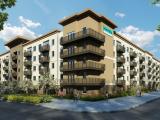 Aug 2019:
ANYONE LOOKING TO RENT FROM THESE

CON

-ARTIST, DO

NOT

WASTE

YOUR TIME. THEY ARE VERY

GOOD

AT

NOT

TELLING THE TRUTH. THE MANAGEMENT COMPANY ASSET LIVING HAS

LIED

TO US SEVERAL TIMES AND NOW WE ARE

STUCK

HAVING TO FIND A PLACE FOR OUR SON TO LIVE. THE ASSET LIVING MANAGERS (RYAN & HANNA) ARE VERY

GOOD

AT TELLING YOU WHAT YOU WANT TO HEAR KNOWING THEY ARE JUST

LIARS

. PLEASE DO PUT YOUR FAMILY IN A

BAD

SITUATION. LOOK SOMEWHERE ELSE FOR AN APARTMENT.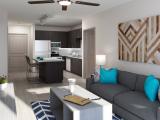 Aug 2019:
This place is will

not

deliver on time. They know it and are grossly misleading these

poor

students and their parents. it is a HUGE company that will crush you. Find another place Also Ryan Soderquist works for Asset Living who manages the place, could be the rest of the

con

-men are the other review.

Disgusting

Also look back at the comment the manager said, they would post weekly reviews on Twitter. Last review as of today 7/5? Hum wonder whY! Review from Google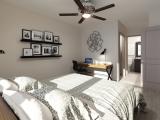 Jul 2019:
Took a tour of their temporary model and I can't wait to see what the property looks like! Staff was

awesome

and super helpful(-: Review from Google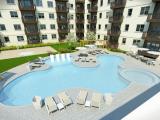 Jul 2019:
I called to see what the Haven was about and they gave me a bunch of information which was

easy

to figure out that I wanted to live here. I

can't

remember who I talked to but she was very kind and helped me through the entire process. Review from Google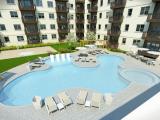 Jul 2019:
I was very

impressed

with my tour. Hana was

very helpful

and informative. She really does her

best

to try to

help

you out and make you feel comfortable with any questions or concerns you may have. I definitely

would recommend

Haven to anyone who is looking for a

nice

,

friendly

, and

safe

environment. Review from Google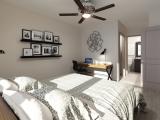 Jul 2019:
I was sadly disappointed. When I looked at apartments online and asked our oldest daughter to give us her insight we thought this would be the place. However, when we arrived we found the building

wasn't

finished and that it would be by August 24th. We are from out of state, the North East in fact. I

can't

sign a lease for a child who starts school on the 26th for a place sight unseen. I would be shocked if it were finished by the 24th or even by January. I was disheartened to find this out especially since I spoke with the staff several times before visiting and they

NEVER

even mentioned they hadn't opened. As we toured other very

nice

places I did hear from the community that several kids had signed with them last year and ended up in hotel rooms. My oldest daughter has lived in the area for 3 years and hadn't heard of the place. Now we know why.... Just

beware

! Review from Google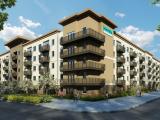 Jun 2019:
Went on June 24 to sign a lease. There is no way they are going to finish by august 16.

Impossible

task. I would've taught people would be working early morning

not

one soul was there. Review from Google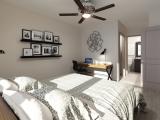 May 2019:
Holy sh**. This place is a

joke

. DO

NOT

sign here. So many other places in san marcos like Lyndon or Uptown Square WHICH IS RIGHT

ACROSS

THE STREET FYI!!!! Save your time and

don't

waste

your money on haven the

con

artists. They said they would be ready a year ago... Clearly

didn't

happen then they said "March 2019." UMM March was 2 months ago incase you

can't

read dates. Review from Google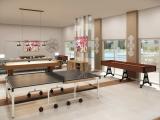 Mar 2019:
Is it almost ready? Dont look ready for FALL 2019. ...but the video looks

nice

. Review from Google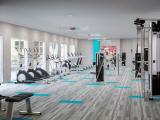 Jan 2019:
Comfortable and

friendly

, was very informative also. Review from Google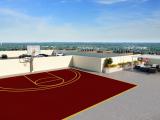 Sep 2018:
I

LOVE

Gentle Dental! They take real interest in all their patients and make everyone feel comfortable. Even after just having been there only once before, my hygienist, Madelyne, remembered everything from my first visit. Plus, she's

knowledgeable

, gentle, and gets me in and out of the chair

fast

.

Best

hygienist ever, hands

down

and nicest dentist and office staff, too. If you don't like going to the dentist—this place will

change

your mind! Review from Google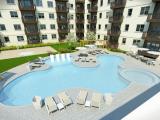 Sep 2018:
Everyone is so sweet at this office! At every step of the process I was met with highly trained individuals that were able to answer any questions that I had and educate me on all services rendered. Highly recommend (: **Update** Two years later and I am still getting

excellent

service. They go above and beyond - working with me to get an appointment that fit perfectly in my hectic schedule. The hygienist, Madelyne, takes her time to get to know her patients and eases any tension during cleanings. She is extremely gentle and walks you through each step of the process. Review from Google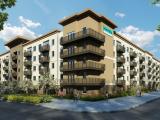 Sep 2018:
I had the

wonderful

experience of having Melissa to instruct me. She is absolutely

amazing

. I honestly couldn't have asked for a better instructor. She made the class very welcoming and made it so

easy

to ask questions. I can't wait to become a patient. Melissa is such a people

friendly

person. Melissa is the person to go to! :) Thank you so much Melissa!! Review from Google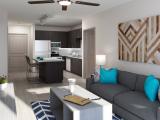 Sep 2018:
This is by far one of the

BEST

dentists office I have been to in my entire life. The staff is so warm and

friendly

, and have made my w

hole

process of Invisaline (after having braces prior for 5 years from a less

professional

office) so exciting and

easy

. Everyone in the office remembers the little details that are said during appointments, which really shows how personal and

caring

everyone is.

Not

to mention, while you're in their MASSAGE dental chairs, you have a

beautiful

view through large windows of birds playing in bird baths. They offer you a

water

as soon as you walk into the door. Bottom line- this place is

AWESOME

.

5 stars

definitely deserved. Review from Google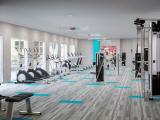 Aug 2018:
Stay

away

until they are actually open. They will place you in temporary housing which is a

hell

hole

.daughter was placed at the Junction, I posted review and pictures which has now vanished, they are now moving her to another residence. I have yet to receive a call from the regional manager. Stay

away

as you they are only concerned with the monthly rent.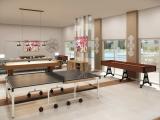 Aug 2018:
Me and my mom have been going here for years! The ladies here are always so kind and helpful. They Always try to work us in when we have an emergency. My mom and I always need dental work and this place is the

best

! Lately I've been seeing madilyn And she is beyond sweet and so helpful when it comes to my smile! She makes my experience

great

. Highly recommend gentle dental! Review from Google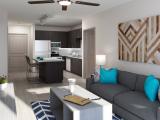 Aug 2018:
The building is finished yet but they gave you an option if you

don't

have no where to go they will place you in a apartment until they finish building the apartment complex. This was back in May where in August no update about what apartment where going to stay at for a short while. Glad I

didn't

give them any money for the

deposit

. I have no choice but to live somewhere else. They said they have an apartment for us to stay at but 9 times out of 10 they are

lying

. Do yourself a favor wait until the finish building the apartment on " November 1st" Review from Google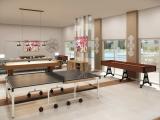 Jul 2018:
All the folks at Dr Donnely's Gentle dental are

great

! Gretchen does a fabulous job on the teeth cleaning and Dr. Donnelly is a

great

dentist with a really welcome and warm smile in his eyes. Front office ladies do a

great

job too. I

enjoy

going to get my teeth cleaned even though i have

issues

with people having their hands in my mouth! Have

never

liked going to the dentist but here it is

pleasant

! Review from Google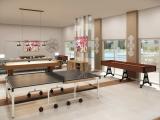 Jul 2018:
I have been a loyal customer at Gentle Dental for years and have yet to be anything but completely satisfied. The staff are

friendly

,

knowledgeable

and very skilled. I

would recommend

this business to anyone. Review from Google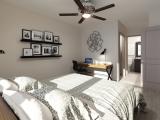 Jun 2018:
I absolutely

cannot

say enough

good

things about Gentle Dental. Dr. Drisdale is

amazing

and really

easy

to talk to. He's honest with his assessments and explains things clearly. Stormy was a

great

hygienist and was very attentive to my sensitivities. She was

friendly

and made sure that I was comfortable. I still

don't

enjoy

the dentist, but I feel confident when I go into Gentle Dental that it's going to be

okay

. If there is something they can do to

help

you, they will do it. This is by far the least stressful place I have ever had dental work done. I recommend to everyone. Review from Google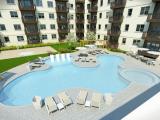 Jun 2018:
Thank you to Dr. Drisdale and Shelby! My experience yesterday was so

positive

. I came to this office because it was advertised as a Gentle Dentist. It should be The Very Most Gentlest Dentist and Assistant. When I had my tooth prepared for a temporary crown, they made sure I was totally relaxed and informed about the procedure. They provided a neck pillow, music, dark glasses, nitrous oxide, anesthetic, and gentle hands. Both of these fine medical professionals checked frequently to be sure I was comfortable. Knowing what to expect at each point in the procedure was reassuring. The entire office staff smiles and makes patients feel welcome. I am so glad to have found Dr. Drisdale's office. Review from Google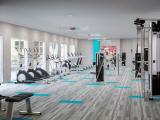 May 2018:
Currently looking for my next place to live in San Marcos and while shopping around have come into contact with multiple advertisements for this place. It looks like it'll be an incredible complex with no

lack

of study spaces, so it'll be at the top of my radar while searching further. One place I will ABSOLUTELY

not

give a chance to while shopping though is the certain competitor that a certain reviewer here named Julie Daigle works for. As I

haven't

had the

pleasure

of touring or being here in person yet, my star review is for Haven's advertising and community outreach. Review from Google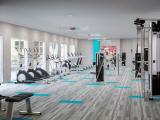 Apr 2018:
Staff is insanely

rude

. They called to invite me to an

event

and when I declined the leasing "

professional

" said "k" and hung up the phone. I would

NEVER

live somewhere where the staff was that

rude

to me. Management is also insanely

rude

, first time I put this review up they called my job to attempt to get me to take it

down

. You know what tho? My dad doesn't go overseas and

fight

for my freedoms for Haven at Thorpe Ln to take

away

my freedom of speech. Review from Google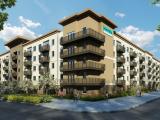 Mar 2018:
Hi Victoria Torres, We take pride in knowing where our

construction

stands with our brand

new

community. We also take your review very seriously, unfortunately, we have no record or recollection of any call, email or visit from you, nor can we verify anything about your identity from your name in our records. If you were a guest of ours, we would like to investigate your claim further. Please contact Anthony Paxton immediately at apaxton@peakcampus.com so that we resolve this matter immediately. We would also like to encourage you to follow us on social media @haventhorpelane as we post weekly

construction

updates for our followers to see how

amazing

our brand

new

community is going to be. We will also be offering hard hat tours very soon! We look forward to hearing from you!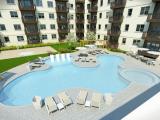 Mar 2018:
This was absolutely the most stress-

free

, downright

pleasant

experience I have ever had at a dental office. Margaret and Chelsea at the front desk were

friendly

,

efficient

, and just charming. Gretchen was

awesome

with my son, and Stormy dealt with my anxiety with such respect and kindness. It was truly the most gentle cleaning I have ever had, and went a long way toward making me less anxious about regular dentist visits. I'm

sorry

I

cannot

remember the name of the dentist, but he was clearly

knowledgeable

, but relaxed and

easy

to talk to. Found our place, highly recommended to all! Review from Google