Additional Reviews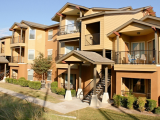 Sep 2019:
The staff at the leasing office was

great

to me.

would recommend

to live at. Review from Google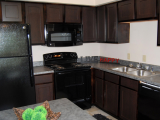 Aug 2019:
Move-in day: unit

not

ready. Appliances pulled out but

not

replaced.

Nothing

cleaned. Couch

dirty

and

smells

.

Water

damage

in bedroom.

Mold

. Clothes in the dryer. These student housing apartments do 11 month leases so units can be made ready for next occupants, so what happened? Review from Google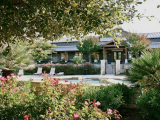 Jul 2019:
Pet

friendly

and

always helpful

office staff.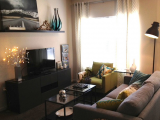 Jun 2019:
Great

staff very secure

close

to campus for my boys and bus shuttle. Had no

issues

Review from Google
May 2019:
One of the

worst

apartment complexes I've stayed at in my life. Have had so many maintenance

issues

,

problems

with the staff, as

well

as calling over and over to handle such a tiny issue only to continue to call until the office is

closed

and they aren't answering the phones anymore. Then after, to be

forced

to call the courtesy officer only to

not

even get a phone call back or to fix the

problem

which has been keeping me and the neighbors up all

night

for the past couple

nights

(this is

not

the only time). This is a

problem

that occurs often as the doors are

broken

and I

cannot

handle this issue myself as it is the washing machine door of the person above me's apartment, which slams into the metal grate on the outer edge throughout the day and

night

over and over. It keeps me and the other neighbors awake and the person living there is

never

there (

knocked

a bunch of times). I was told the

problem

would be fixed three times during the day only to have

nothing

done Review from Google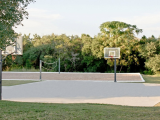 May 2019:
This complex does

not

care

about its residents!! A sexual

assault

occurred on the property and they did

not

inform it's residents. Instead they informed us of a sexual

assault

that occurred at another apt complex

near

by but again said

NOTHING

about it occurring at Dakota Ranch. The major draw back of living here is the age of this complex. DO

NOT

SIGN HERE BASED ON THE MODEL! They are playing you!! The model is WAY nicer than the actual apartments. I

didn't

realize how

old

they were until I moved in and saw it for the first time, all drains in the apt including the kitchen sink drains and the bathtub are

disgusting

!!! So much rust and discoloration makes this apt obviously at least 10 years

old

. I DO

not

recommend LIVING HERE!!!!
May 2019:
I did a lot of research before picking a place to call home here in San Marcos. Dakota Ranch has

not

disappointed. It's a really

quiet

community which is a huge plus in a college town. The front desk staff are super

nice

and

always willing

to work with me and hear my concerns. The nature trail is

beautiful

especially during the spring when the bluebonnets blossom. The only

con

I've experienced was that my carpet was

dirty

upon move in. However, once I brought this to the attention of the front desk staff they had someone come and replace it immediately. Maintenance has also always been super considerate of working around my schedule, which is a huge bonus. Overall, I would highly recommend Dakota Ranch to those looking for

decent

housing in San Marcos. Review from Google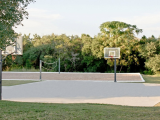 Mar 2019:
Best

place to live in San Marcos!! I

love

this place and I'm so glad

I renewed

my lease for next year. Review from Google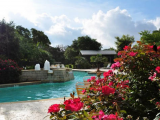 Mar 2019:
I

love

living here! The scenery and environment is so comforting as

well

as all the staff. Review from Google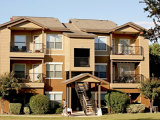 Mar 2019:
I can

not

wait to move in to my

new

apartment in August! I

love

that they don't have breed restrictions on dogs and have a trail that goes around the property! The staff is so

friendly

and they answered all the questions that i had before signing my lease! I can't wait to start my

new

life

down

in San Marcos at Dakota Ranch! Review from Google
Mar 2019:
We live in an actual dog kennel. My neighbor abuses their large dog by forcing it to live on the extremely small balcony where it sits in it's own

poop

and

pee

for 16+ hours a day. The owner is

never

home, and he does

not

allow the dog inside when he is

not

home, so it stays on the balcony. I have called the front office so many times and was told that a manager would be notified and that they would follow through. I have

never

heard anything from them. I finally had to contact animal control, but all they can do is check on the dog; it

can't

be taken

away

unless it's by management. It barks and cries trying to get inside all day and all

night

long. My girlfriend and I have been averaging a few hours of

sleep

a

night

. No dog rules are enforced at all. Dogs

run

around without leashes constantly and no one picks up after them. I have called about this as

well

and was told flat out by staff that they do

not

enforce these rules Review from Google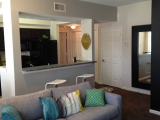 Dec 2018:
I used to really

enjoy

living here, but the office is

useless

at solving

issues

. My roommate had two animals in the house that were

not

on the lease. The animals destroyed the furniture peeing and pooping on it. I informed the office about it multiple times but they didn't force her to remove the animals from the apartment. Review from Google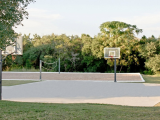 Nov 2018:
I lived at DR for several months. The experience is as would be expected for a college apartment complex, I'd give it 3 stars. However, upon moving out over three months ago I still have

not

received my

deposit

back (which I am clearly owed if you log into account). I have spoken to representatives on the phone over half a dozen times and emailed to a similar degree. Every time they tell me it will be resolved, yet almost 3 and half months later, still no

deposit

refund

. I would

never

recommend this apartment complex to anyone based on this experience - it's simply

illegal

and violates the 30-day TX policy. Review from Google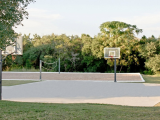 Sep 2018:
If I could give no starts I would. DO

NOT

LIVE HERE all five star reviews have to be

fake

. I moved in on August 2018 to a

dirty

apartment with MULTIPLE fixtures

broken

. We had Matt the manager come in immediately to walk the apartment and take

down

all of the

issues

that were present, and later that

night

I filled out the maintenance survey online. ONE MONTH LATER, I get a call from the front desk asking if I have any maintenance requests, and it was brought to my attention that Matt, had filed

none

of our

complaints

because

nothing

had been fixed and the front desk had no maintenance requests for our unit. Since, FEW of the things on our list has been completed haphazardly. We requested a

new

couch because ours was

trashed

from the tenants before, and maintenance came, dropped the

new

one off, and

left

the

old

one to

rot

in front of our apar Review from Google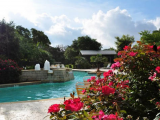 Sep 2018:
HONEST REVIEW. I would consider living here pretty fair... When i first signed the lease for Dakota Ranch it was for a A2 for 2017-2018. The apartment itself is pretty

nice

. The appliances are standard and I

haven't

had many

issues

all around, The first year was

great

all the management knew who we were, took the time to learn our names and the office would have

great

community

events

and contests for the residents. They offered contest for barkbox and breakfast for residents during

finals

and at the start of a

new

semester. Parking was

never

an issue every building had spare spots, I resigned for 2018=2019 because I was that excited to live here again. Dakota Ranch no longer hosts these resident contests, no longer has barkbox contests and it seems like there is a

new

staff every couple months. PARKING IS A

DISASTER

,,,Summer of 2018 Dako Review from Google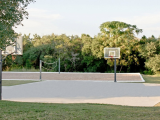 Sep 2018:
I am really

sad

to have to be writing this review but I have to say something about this place. I signed my lease here as a naive little freshman and was so excited to move in. Move in day came closer and closer and I was ready to go. My roommate moved in two days before I did and told me about everything in our unit... it was

not

cleaned before we moved in, it

didn't

even look like they inspected it before we moved in. My unit that I am in was probably one of the

worst

ones on this property; the dishwasher was

falling

out of the wall, two of the bathtubs need to be redone, my common area lights were

not

working, the blinds were just absolutely atrocious... the list goes on and on. I submitted my maintenance requests like a

good

tenant and waited for a week. I then went into the office and talked to the employees seven times in order to try an Review from Google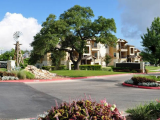 Jul 2018:
Dakota Ranch is a

great

place to live. It is

close

to campus yet very

quiet

. The rooms are older and could use some remodeling (get rid of carpet) but whenever I had an issue it would be resolved

quickly

. The staff is

friendly

and willing to work with you on almost anything. Pool is really

nice

/

well

maintained but sometimes overcrowded by people who obviously

don't

live here and roll up in a van 12 deep and use all the propane for the grills. If you have a dog this is the place for you,

excellent

dog park and trails, and you'll meet tons of other dog owners. I

definitely recommend

living here Review from Google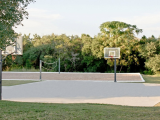 Jul 2018:
Such an

amazing

place! The staff is always

friendly

and they even ask how my day is going most of the time. The maintenance crew is

awesome

I put a request in and they fixed it within 30 minutes. The text message up-dates are soo

nice

to have, they politely remind you of things that are coming up,which is super helpful with our busy schedules! Thanks Dakota Ranch!:) Review from Google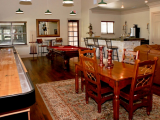 May 2018:
Good

apartment complex.

Safe

,

okay

amenities,

quiet

, and

nice

to simply be around and

enjoy

the serenity and beauty of the Hill Country. Only

bad

thing is that rent is high and apartments are kind of small. Review from Google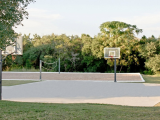 May 2018:
I thought I

enjoyed

living here but the office staff doesn't always know what they're talking about. I resigned and the girl called me and told me I would be paying a different rate. She was uneducated on the current rate specials. Now, they are offering a completely different rate. THEY REFUSE TO MAKE IT RIGHT EVEN THOUGH THEY

MESSED

UP. If you are going to resig here wait until the last possible moment. That seems to be the only time they have

good

deals. The maintenance men are the only knowledge staff. The rest are a

joke

and the leasing manger is the most awkward person. If I have an issue he just stares. They need to fix their front office staff. Review from Google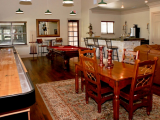 Mar 2018:
Dakota Ranch is in a lot of respects just like all the other student complexes out there. Most of the students are

quiet

but there is always that 1

bad

apple. I happen to live above those

bad

apples at the moment. I have

complained

about them to the complex who tells me to call the

police

. The

police

have better things to do than deal with

noise

complaints

and the property owners don't

care

to hire

security

to handle these

issues

. I have dealt with my neighbors throwing parties, throwing stuff off their balcony (including

alcohol

), taking my

trash

from the dumpster back to in front of my place, being woken up by the super strong

smell

of weed, and constant 3am

loud

conversations on their balcony. All this to say it's been going on since the girls above me moved in in August. The prior complex manager was super

nice

but did

nothing

about th Review from Google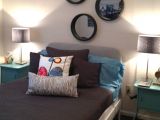 Feb 2018:
Okay

First of all, the staff IS SO

RUDE

. Im talking snobby

rude

they do

NOT

care

about you. When I moved into my apartment, it WAS

NOT

CLEANED PRIOR, and my tub was

filthy

and needs to be repaired and resurfaced. its now been 7 months since I've moved in for it STILL to

not

be fixed. I have put in at least 5 requests. I have a rental car right now and they

DENIED

me a temporary pass...? Like I

don't

pay 700 a month for the

worst

apartment I've ever stayed in, in my entire life. What am I supposed to do when I'm carrying groceries, and heavy items alone and have to walk half a mile to my apartment in the rain? I

can't

stand this place I am

miserable

living here. I have tried to ignore all the

problems

but the

rude

girls at the front who are very

rude

every single time I go in there I

can't

deal with this anymore. FOR THE

LOVE

OF GOD IT IS A TR Review from Google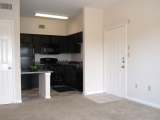 Jan 2018:
The staff is very

friendly

it is very

quiet

here i

love

it here wouldnt want to be at any other place the gm is

amazing

Review from Google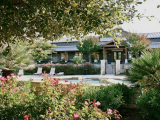 Jun 2017:
I've lived here for two years, recently signed for a third, and it's the

best

apartment complex I've ever lived in. I had to move into Dakota Ranch on short

notice

after a different complex had a

flea

problem

, and it's felt like home ever since. There's been consistent updates to Dakota Ranch since then, ensuring that my dollar continues to a long way here. The management has also

changed

over in that time, but the staff has always been

courteous

and willing to bend over backwards to accommodate me. That goes double for the on-site maintenance, who've always worked me in

quickly

. In short, I've always felt

safe

here, and though I

can't

put a price on that, I can give it an honest

five stars

. Review from Google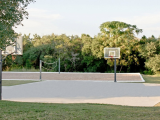 Jun 2017:
I've lived here for two years now, about to make it three. This is a

great

property. The staff is always super

friendly

and helpful! The property is updated, looks

nice

, and feels

safe

. My favorite part about living here is the maintenance. I

can't

tell you how many times I have had to put in a request for things over the past couple of years (life happens,) and they are always super

quick

to come over and patch it all up, plus they're all really

friendly

! The location is also really ideal. We're up on a hill, so I feel like I

never

have to

worry

when the flooding gets

bad

down

by campus and I-35, and it's

nice

and

quiet

compared to a lot of the other properties in more crowded parts of town. The only

cons

of living here are that it's quite

expensive

, but at the end of the day it's worth it for all of the amenities and how

nice

our apartment Review from Google