Apartment Reviews
Back to Previous
Close Tab
Additional Reviews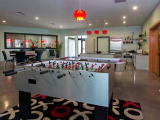 Mar 2021:
On the outside, things look pretty

good

and when you talk to office staff they tell you what you want to hear. There is no follow through and safety is

not

a priority. This is

unacceptable

. They want you to commit to resign and get gift cards for

leaving

a

good

review on Google but they don't step up and make safety a priority for our kids. Come on Copper Beech, get it

together

and and deter some

criminals

!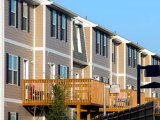 Oct 2019:
Awesome

place to live! I

love

it so much!!!!! I

love

how the bus

stop

is so

close

to my apartment. The property is so

clean

and they make sure there is

never

trash

over filled. Review from Google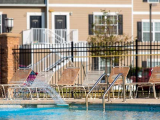 Oct 2019:
Where do I begin? If I could give

NEGATIVE

stars I would. I had a work order for my

broken

toilet and it took them 2 MONTHS to come fix it. Management does

not

care

about their residents. They allowed for my roommate to have an UN-NEUTERED male cat (who has peed in my room 5 times and on the KITCHEN COUNTER twice) to live with my fixed female cat. I'll let your imagination tell you what he tries to do to my

poor

cat. They basically told me to go

SCREW

MYSELF and that it's

not

their

problem

. Review from Google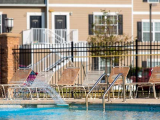 Sep 2019:
This is my second year living at Copper Beech and it just seems to get

worse

. My roommate had

clogged

our

garbage

disposal so

bad

that food was coming out of the other side of the sink. I had placed a work order to get it fixed on Wednesday but the front office told me that they wouldn't be able to get to it until Monday. So my other roommate stepped in to fix it instead and got it done in 10 minutes. I can't believe they expected us to wait 5 days with a sink that

smelled

like sewage. Another

down

side of living here is students do

not

pick up after their dogs and management doesn't mention anything about it until the middle of the year. The one plus side of living here is I'm with my

best

friends and we used our own furniture to make it feel like home. Review from Google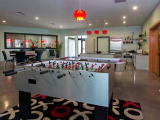 Aug 2019:
Parents and students, please READ all REVIEWS about this place before you attempt to move in. Firstly, starting off with their

lack

of a "Move-Out" policy. My family and i have attempted to get my brother off his lease by "Cancelling"

due

to emergency medical condition that

left

him

unable

to continue school, work or even be cleared by doctors for travel. He has been in and out of hospital for months and under Dr. supervision (meaning had been absent from his apt for sometime now but we still continued paying his bills to ensure he was

not

delinquent). We notified previous management about his condition when it occured since

nothing

was listed in the lease about a move out policy and our situation did

not

fit "Re-letting" option. Mark who was manager at the time understood our plight and told us that we had the option to "Cancel" him off his lease or "Sublease"with some Dr. note and a notification to management (which we notified management in person,

nothing

was required in writing) Review from Google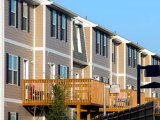 Jul 2019:
Had my place

broken

into and my laptop was

stolen

. Don't lease here, they don't

care

. Review from Google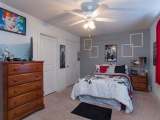 Feb 2019:
Love

Copper Beech! Moved into their two bedroom town-home and just loved the newly upgraded units and the space (huge)! The apartments are in a

great

location and in a

safe

neighborhood. I always get a bus to campus, as there are several bus stops. The management is wonder, if I ever need anything I can always rely on them to answer my questions

efficiently

. And again the SPACE is

wonderful

! Review from Google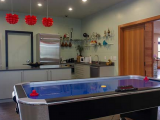 Feb 2019:
When asked the question "Did you

enjoy

your stay at copper beech" my answer was immediately no. For starters the tenants next to my friends room got into an altercation in the middle of the

night

when I really just wanted to

enjoy

my stay here. In the middle of their altercation I then heard some

mad

man looking for someone named Mark or maybe Marvin. However when I went to inspect the area there was no one there which obviously makes me believe that this location is haunted like in that one game Luwigis Mansion. Now after all of this you may be asking yourself why is this guy giving Copper Beech

5 stars

? Is it because of

big

chungus and shaggy? No the simple answer is Joe. He's pretty

cool

cat. Joe is the lord and savior of Copper Beech. Review from Google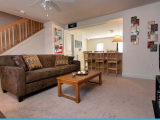 Jan 2019:
So I just moved in a few weeks ago and honestly I

love

it!! if you looking for reliable, responsible, and

clean

student housing I would honestly go with copper beech, the people in the front office a verrryy kind, making sure that all of your answers, requests and concerns are met...Im honestly so

happy

I went with them as my first choice !! Review from Google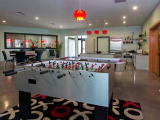 Dec 2018:
These appear to be a

nice

place to live. I have a family member that lives here and goes to school locally and has

never

complained

about it. So I guess they are

nice

.?. Review from Google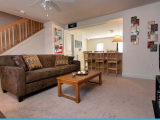 Nov 2018:
Great

apartment complex!!! This is my second year living here and I

love

it!! I highly recommend living here! Very

spacious

and comfortable. Review from Google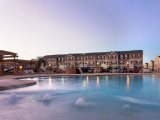 Nov 2018:
So far living at copper has been a

great

experience. The rooms are

spacious

and maintence is

very helpful

and responds

quickly

. The staff is very

friendly

and is able to

help

with whatever you need.

definitely recommend

signing here! Review from Google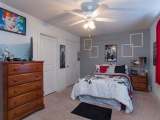 Nov 2018:
I've been living here for two years & it's the

best

student living apartments in San Marcos. The

best

price. Super

spacious

& worth the price! Review from Google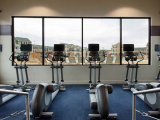 Oct 2018:
Nice

place to live, the gym and pool are really

nice

. The apartments are large and

spacious

. The staff is really

nice

with the exception of the little blonde girl that works in the front, she is EXTREMELY

rude

and has a

horrible

attitude and every other resident that I know that has encountered her has said the same. Definitely

not

the kind of person you want representing your company. Review from Google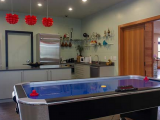 Jul 2018:
Copper has been a

decent

place to live.

Not

very

good

moving in, but maintenance has been

decent

and

friendly

.

Cheap

rent for the space. Could've been a lot better, but also could've been a lot

worse

. Review from Google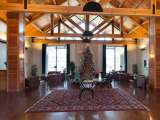 Jun 2018:
Very

unsafe

to live here. Windows and doors to the residences can easily be

broken

into. Would

not

recommend. Review from Google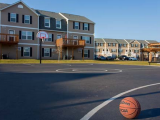 Jun 2018:
So

friendly

and

love

the small

events

! They always do taco Tuesday or doggie treat bar. Which my dog loves! All staff and residents are so

nice

! Review from Google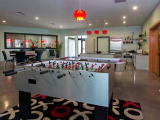 May 2018:
haven't

moved in yet but they've been

very helpful

with me subleasing and

changing

the move in date and rent payments on the lease. I cant wait to move in! Review from Google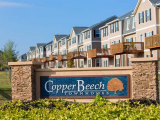 Feb 2018:
My girlfriend lives here and her ac has

barely

ever worked. She sets it on 72 degrees and its always on 79 or 80. Weve made multiple maintenance calls and

nothing

has ever happened. Just some staff came in and out and looked at it for 2 minutes, told us a part may be going out on the actual ac unit, and then we

never

heard anything again. We have had to call 5-6 times since august, and its only February. Thats almost once a month with this issue. Copper Beech

sucks

. Review from Google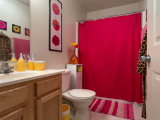 Feb 2018:
Roaches

and

ants

everywhere. Management will

not

take responsibility to pick up

trash

on the ground in the complex. Management is very

slow

to respond to any

problem

. Copper Beech is a

nasty

,

dirty

,

rat

hole

. The only reason someone would give it a high rating is because they are young and are

happy

to be living on their own.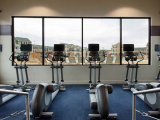 Jan 2018:
Do yourself the favor and sign somewhere else. They

don't

take anything into consideration for roommate matching. Office is VERY

unhelpful

for any

problems

. They try to sweep everything under the rug and act like it's all

amazing

. Review from Google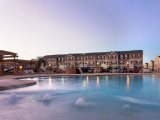 Dec 2017:
If you're moving in with people you know then do it, the rooms are

well

worth it. If you're going to use roommate matching, you're better off going elsewhere because the office

doesn't

take anything into consideration and basically puts who ever they want

together

. And it's also

party

central during peak times, keep that in mind when it

smells

like booze and weed like

crazy

around some buildings. Oh, and telling the office

doesn't

do anything because they'll just erase emails and play dumb. Review from Google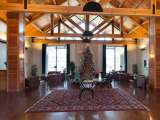 Sep 2017:
Love

💘 them...My daughters room is large,

spacious

and she has her own bathroom in the room. Her closet is a

nice

size...and the rest of the house is

nice

as

well

...large enough for everyone(3 others) to

enjoy

their own privacy! Review from Google
Aug 2017:
I

love

how

spacious

my apartment is and the actual managers are very sweet and try their hardest to

help

you. Move in process was pretty

terrible

but apartment condition was OK, a few maintenance request but

nothing

major. However, office staff needs serious work, they're all students and I understand that they are put under stressful situations but there is a serious attitude

problem

. I've made sure to have everything in writing when submitting work orders and on move in day I brought a print out of my lease because the leasing agents

never

submitted them for me to update my rate. They also seemed bothered when you request something. 3 stars because I

really like

my apartment but leasing agents

aren't

too

nice

. Review from Google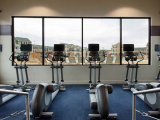 Aug 2017:
If you're considering living here,

don't

.

Broken

AC for 3 weeks in a July Texas summer and nobody in the office cares. Management is always conviently unavailable when there's a

problem

. Be prepared to get blank stares and head nods any time there's an issue in the unit. Any maintenance request needs to be put in online, called in, and then you need to go to the office to speak with a manager before anything even begins to get fixed. Multiple

problems

within the unit went unfixed because no one in that office cares as long as they're getting their money. The money we pay for them to do their part. On top of the

worst

maintenance and staff experiences I've had, they also tried to

charge

me my last months rent twice and say I

never

paid it when I have receipts. They take taking advantage of college students to another level. Do.

Not

. Sign. Review from Google