Additional Reviews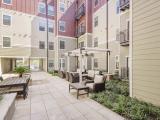 Sep 2019:
I've lived here for the past 3 years and I've loved it. The pool is

great

and they just did a

nice

renovation of the clubhouse and it looks really

good

. 10/10

would recommend

! Review from Google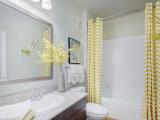 Sep 2019:
I really

love

this apartment complex! I actually renewed my lease for a second year and have absolutely no regrets! Maintenance is always

quick

to

help

and I get

coffee

from the clubhouse every day. The environment is just super relaxing and

fun

. Review from Google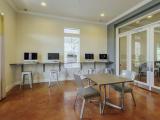 Sep 2019:
Great

place to live! This is my 3rd year living here.

New

management has been

great

. Only real

problem

I've experienced is the elevators

not

working. Highly recommend for the price! Review from Google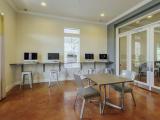 Aug 2019:
Amazing

management team! I can't say enough about their commitment to customer service and the way that they rally as a team to exceed expectations. Apartment was

clean

,

well

maintained and ready to move into. Above and beyond, in short. Review from Google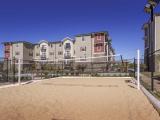 Aug 2019:
Office staff is

amazing

and so sweet. I moved in early and maintenance was

GREAT

, they helped me move some things into my

new

apartment.

can't

wait to see how the rest of the year goes. Review from Google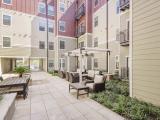 Aug 2019:
Be very sure before you sign a lease. We signed one in April to make sure we got the unit we wanted and a

good

rate. Things

changed

and I

can't

return to TX State. Advised Aura of this back in April and they advised we

cannot

get out

of the lease and will have to pay for the w

hole

year unless we get my unit subleased. Anyone wanting in a 4 unit apt with 2 of the units still open can pick up the lease for $20 less than the current rate plus I'll pay a $100 move in bonus to

get out

from under this. Text 281 782 0930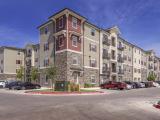 Jul 2019:
If I could give

negative

stars I would. This place is absolutely

terrible

. I signed my lease with Aspen moved into it then being Aura and now moving out to it now being Arba. This place is

nothing

but trouble! They

waste

your time and trying to pay rent or fix maintenance

issues

is

hassle

. There is no reliable way to pay rent because cards

don't

always work and checks and moneyorders get misplaced. When it comes to management they do

NOT

work with you. It always ends up being 10× harder then I had to be. I would

never

live here again and if I

wouldn't

have ruined my credit I would have

left

. In fact I did

leave

but they would

not

let me out of my lease or

help

me find

away

to

leave

and insisted on me pay for a place I lived 200 miles

away

from and on top of rent I still had to pay utilities despite no longer living there and instead living 200miles

away

in a different city.

don't

come to this apartment it's

nothing

but trouble. Review from Google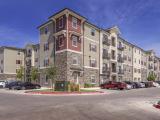 Jul 2019:
I'm giving

one star

and my daughter

hasn't

even moved in yet. We signed a lease in the beginning of the year, she moves in Aug. 20, and first month's rent is

due

Aug. 1. I have already called THREE times this month, I get the answering service and have

not

received ONE call back. I see responses to google reviews from one week ago, so apparently someone is keeping up online but phone calls

can't

be returned. SOMEONE CHECK THE MESSAGES FROM THE ANSWERING SERVICE AND CALL ME BACK!!! I travel for work so it's

not

easy

for me to just drive over to San Marcos to get a simple question answered! (Rating may

change

depending on response) Review from Google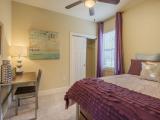 Jul 2019:
Aura San Marcos is an

amazing

apartment complex! They have a welcoming environment with tons of

awesome

amenities. Plus, the staff and maintenance is super helpful and available when needed! Review from Google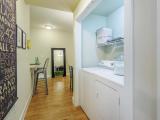 May 2019:
Love

this apartment complex!

Great

location and

amazing

units.

Great

space for a very

affordable

price. Management is

awesome

too, can't

complain

. Review from Google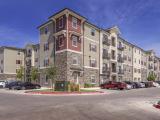 May 2019:
Have lived here for two years now and go on with the third year!

Good

place to live and being by the freeway is

great

. Really

nice

on the inside as

well

as the outside! Review from Google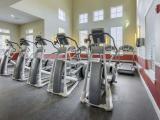 May 2019:
Quick

response on work orders,

friendly

and helpful staff, and genuinely cares about resident experience. The quality of the units are pretty

good

for the price and the pool is always really

clean

. The only gripe is $35 covered parking takes up a lot of

prime

spots and parking can be sparse at times, but that's to be expected in this town. Otherwise,

great

location,

new

2-story gym that's

well

kept, and basically everything else you'd need from student living. The clubhouse is recently renovated and they often put on

nice

events

for residents. Review from Google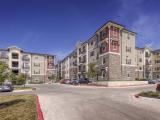 May 2019:
The newly renovated gym looks

amazing

! Whenever there's a

problem

maintenance is on top of it and the front office staff is super

nice

! Really recommend talking to Katie when you visit! Review from Google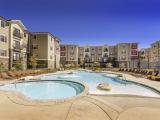 May 2019:
Aura San Marcos is the place to be! In my one year at Texas State University they made sure to make this environment a home

away

from home for me. Everything from the enthusiastic staff (personable employees like my man Tipsy Phillips made this place feel like home real

quick

I will say), complimentary

coffee

, relaxing pool setting, peaceful studying environments, and more only helped enhance my college experience! Really the only

negative

thing I can say about this place is the occasional

slow

response to maintenance request. Other than that I recommend aura to all! Review from Google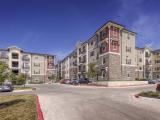 Mar 2019:
don't

live here!!! i had the most

dirty

roommates EVER and the staff did

NOTHING

about it. I asked to switch units and was told it was my own

problem

. they also tried to

not

give me my pet

deposit

back when my dog

didn't

do anything. I had to call and ask multiple times for the

deposit

back, so i know for sure they

scam

tons of people with that. the appliances are

okay

, i

wouldn't

really know because i

never

got to cook since my roommates were so

dirty

. the rooms are TINY, better apartments are there with bigger spaces. only

good

thing is they had tons of cardio equipment in the work out area.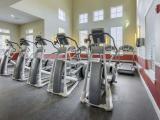 Feb 2019:
I had an

amazing

conversation with Tony, who works at this campus about the location, price and even the resident area as a w

hole

. Tony was super

friendly

and answered every question I had with clarity and ease. He suggested that I make a trip there to see the apartments, and I'm working on trying to plan something now! I highly recommend you call and ask for Tony, he will

help

you out like he did me!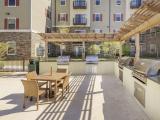 Feb 2019:
Hot tub

never

worked, got

charged

extra $10 a month to live on top floor but the elevator

never

worked, so paid extra just to walk up an extra flight of stairs. The entrance/exit gate only works half the time so you're at a

risk

of getting locked out of your own complex. Complex makes you use simplebills to pay utilities and

charges

$5 to use service. Maintenance

stole

from me and complex took no responsibility and

forced

me to put in a claim on my renters insurance, which conveniently they require you to have prior to move in. Kitchen, living room and bedrooms are small for the price. I

would recommend

looking at other student living complex before signing with this one.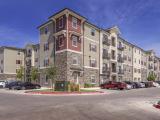 Jan 2019:
Update: Apartment complex

changed

management companies. to Peak Campus. Reletting

fee

is now $350 if you find a subleaser, or $500 if they find someone for you compared to $250 from previous property management company. Also added review as other pin where previous review is at

doesn't

show when zooming in. I was deluded into thinking the apartments were

great

, but I was

wrong

. It's on the cheaper side, as they include

free

internet, cable, and is

furnished

, but you'll see where they cut corners. The apartment and room is small and cramped, the restrooms are tiny, and the kitchen is cramped for the amount of people they try to shove in their apartments. They also partner up with Simplebills, and they

charge

you $5 for just for using the service. During move in, they will provide you with a mailbox key, door key, parking permit, wristbands, Review from Google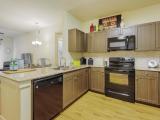 Dec 2018:
The

new

manager, Tony, has his priorities in the right place: the residents come first. As opposed to staying in the office when multiple people are waiting for a representative from the complex, he comes out and helps his employees sift through the line. I appreciate his attentiveness and am

happy

about the transition to Aura over all so far. Review from Google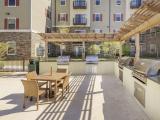 Nov 2018:
I went

down

to visit this property and I must say that it was

beautiful

, the place was very

clean

and the staff was very

friendly

and helpful, they seemed very

knowledgeable

when it came to what the property had to offer. The leasing manager was the one with whom I spoke with and he was extremely helpful, even though he mentioned he had just started there. My only

complaint

was there was a

charge

for having a dog but I'm sure anyone one could see past that, but overall

great

experience. Review from Google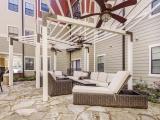 Nov 2018:
I have very much

enjoyed

living with the Aura. I've been here since it was The Aspen and the team is so

friendly

and really treats their residents like they

care

. I

would recommend

the Aura to anyone is looking for a cot effective two bedroom, especially. Review from Google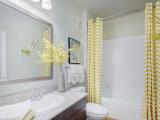 Oct 2018:
Maintenance robbed me. Maintenance endangered my pet. Maintenance

refused

to do even basic work orders. My kitchen had literally, yes literally, hundreds of

roaches

despite 4

bug

bombs. My roommate threatened me and destroyed my property but Aspen staff was reluctant to

help

. I was robbed by a group with a

knife

for my volleyball at the volleyball court. My roommate was robbed in the parking lot. Management lies frequently to

avoid

paying you when they

screw

up. If you only see

1 star

and 5 star reviews, the 5 star reviews are

fake

/employees.... Review from Google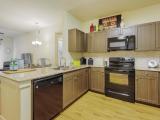 Sep 2018:
They're going to try and take as much money from you as they possibly can. I paid deposits for carpet cleaning yet when I moved out they ripped out the entire thing and still decided to

charge

me

close

to $300 for it. It was said that although we paid the

deposit

upon signing our lease that it would be seperate from the

charges

that were placed when I moved out. So where did the money go that I gave them? Also they let you "

fight

" any

charges

on their site but the catch is you have to

fight

all of it in 250 characters or less. How in the world am I supposed to lay out all my

issues

in 250 characters? That's a tweet. This place is a

joke

and you can spend less money on a place with practically the same stuff they have. The gym was always a

mess

and

never

taken

care

of. The pool was always

dirty

with a hot tub that

never

worked. My room Review from Google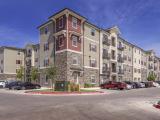 Sep 2018:
Place is

horrible

. At check out

charge

$50 for parking sticker that will

not

come off windshield! Now known as Aura.

Beware

. Be sure to look at other apartments and ask other students.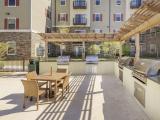 Aug 2018:
Don't recommend doing business with this apartment at all. Tells me I'm clear to move in and within 3 days days I owe 3x the rent with no further explanation on why, other than my portal information didn't process. May go to court on this one. Review from Google