Back to Previous
Close Tab
Additional Reviews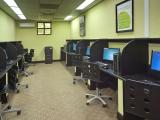 Mar 2019:
The team in the front office is

great

. They are

quick

and willing to

help

out with any situation you have to the

best

of their ability. Franky is usually my go to whenever I have an issue but the entire staff are just as

great

and helpful. Just resigned my lease for another year! Review from Google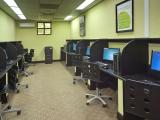 Mar 2019:
My daughter has lived at The Crossings for 3 years. She has a

clean

and

well

maintained apartment. When she first moved there in 2015 it needed some attention, but I believe the prior tenants

didn't

really

care

and let things languish. However, my daughter made her list, turned it in and began systematically following up. All

issues

got resolved. The office staff have been instrumental in helping resolve each and every situation that has come about since my daughter's move in. More recently, Ms. Felicia Peoples, has been a

wonderful

community relations manager. She legitimately cares for each renter, and looks to resolve

issues

in a just and proper way. If something is

not

in her area of

concern

, she will pass the information along to the appropriate office staff. Meghan, Leydiana and other office staff, currently and in the past, have been more than willing to listen to concerns, and assist as appropriate Review from Google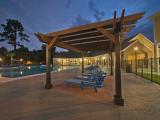 Feb 2019:
Rude

staff, worn

down

buildings, yet somehow more

expensive

than other places. As a UPS employee I can confirm that there have been and still are thefts here. Also, you guys need to contact Google and have your online hours edited to 9am instead of 8am. you kept your doors

unlocked

before 9am on 2/8/19 and I was the one

blamed

for sneaking in and treated

poorly

. on a

good

note, the buildings the back are newer and more

decent

.(the theft

problem

others have mentioned seems to be confined to the older yellow buildings) HOWEVER because of the theft

problem

, no parcel delivery services will deliver to door. Have

fun

walking a mile to the office every time you want your packages!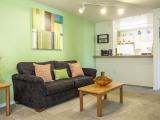 Jan 2019:
The workers at the front office of the crossings are very

quickly

to turn a blind eye and discriminate against those living in the residence. Vehicles individuals use have been labeled as "abandoned" and

towed

. This has occurred in the past- I've been a resident for 2 years and have seen this happen too many times to count- to me personally having a roommate have to store her bike on our second floor balcony because your workers said the bike looked abandoned and could

not

be out front. I personally think these are

ridiculous

and very offensive and discriminatory for individuals who do

not

have the money to buy better items. On top of this the maintence team takes months to do any work orders. My air filter has been

changed

twice within the 2 years of my residency which is

ridiculous

. Living within the crossings has been the

worse

living Review from Google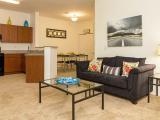 Jan 2019:
Do you want a apartment crawling with

Bugs

?

Shootings

? Constant

crime

? Then this is the place for you. I was robbed IN MY APARTMENT and they had the

nerve

to

blame

me while their "

security

" is so

terrible

they

left

their gate post and

left

the gate open. And come to find out today they won't be allowing

new

pets because of their laziness but will allow current pets...

terrible

idea Literally no one should live here Review from Google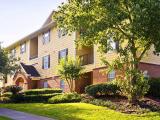 Nov 2018:
This complex is top of the line!

Love

all the sports amenities! The customer service was fantastic! Highly recommend this property! Review from Google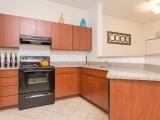 Nov 2018:
I've been working with the team there for over a year now and the office staff truly cares about their residents. I've seen such an overall improvement in the complex too!

Great

team!

Great

location! Review from Google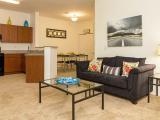 Nov 2018:
Close

proximity to restaurants and grocery stores,

easy

access to bus routes, and walking distance to campus makes The Crossing an

excellent

choice for Santa Fe students. The community manager Meghan is fantastic, and her leasing and maintenance staff will make you feel right at home. Highly recommended. Review from Google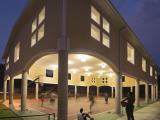 Oct 2018:
There is so much I can say about The crossings but imma say this the staff are

amazing

. They always make themselves available 7 days a week even stay

late

if needed. They really are family oriented and they always show respect Review from Google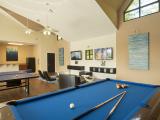 Jun 2018:
I've lived in the crossings for almost 3 years. The experience living here is

amazing

to the fact that

I renewed

my lease twice and have upgraded my apartment . I want to give a special thank you to Meghan :) , Madison :) , and Germain :) for making my moving process

quick

and

easy

. I'd also like to give a special thanks to Chad :) & the maintance crew for being more than helpful. Keep up the

good

work guys.! Review from Google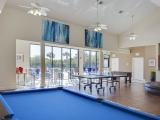 Jun 2018:
If you rent the apartments in the back;

beautiful

(newer)! The other are

roach

infested

;

horrible

maintenance;

nice

pool and basketball court and computer lab. Management is

awesome

.

Good

location and price. $450 and

furnished

w all amenities and walk to class. Doable. Review from Google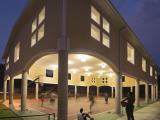 May 2018:
I have been living at The Crossing for 2 years. WIthin those 2 years, I have

never

had to make any sort of

complaints

. The 3/3 I was moved into was everything I needed as an incoming freshman. Since the beginning, the maintenance team has been

quick

to complete our work orders and the office staff members have been INCREDIBLY sweet & helpful.

Great

complex and area for Santa Fe students!! Review from Google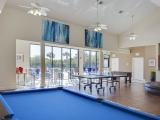 May 2018:
DO

NOT

STAY AT THIS PLACE. It's ghetto and trashy and

poorly

ran. There is

police

there every day arresting people and I saw numerous

drug

deals happen. The place

smells

like weed 24/7. When I was supposed to move in they hadn't even cleaned my apartment and there was food and

old

clothes all over the apartment, and and the TV was completely shattered. The oven was covered in grease, and the apartment was

infested

with

roaches

. I was

forced

to stay in a model for a month. They try to catfish you when you take the tour and show you only the

nice

model, DO

NOT

BELIEVE THEM! This place is truly

awful

. Oh, and the "

security

" is

useless

, all they do is scan liscences. Anyone can get in whenever they like as long as they say an apartment number. DO

NOT

STAY HERE. Skip past all these

fake

5 star reviews and read the

1 star

reviews, that is ac Review from Google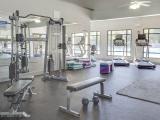 Apr 2018:
Really dissaponted in the service there. The roommate matching is

poor

. My bookworm,

quiet

daughter was matched with a couple of

party

girls. Including one of their squatter boyfriend's who racked up the electric bill that my daughter had to pay for him in part. She was

charged

for a door jam alone when it should have been split among the 3.

Roaches

,

fleas

, SWAT teams,

drug

busts, and

shootings

abound there. For a long time, I

didn't

know why there was even a

security

box at the front being the guard

didn't

start asking for ID till recently. And deliveries were held back because the office staff couldn't get it

together

to get deliveries to the residents there in a timely manner. Review from Google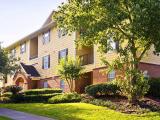 Apr 2018:
I've been here since June of 2017 and i

love

this place. Its very

affordable

since i pay my own rent and i

love

the fact that i get all the same amenities as people paying $600 . Location is

great

. Couldn't get any better Review from Google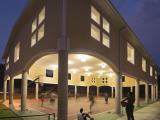 Apr 2018:
I'm writing in disgust for the crossing. On the

night

of April 8th, 2018 I was awoken to a

police

standoff in my building while trying to

sleep

around 10:30 PM for class the next day. There were about 15

police

cars with

cops

with guns, riot shields, and canine units. Come to find out the people's apartment got

broken

into. If you're looking into leasing a place you need to take safety into consideration. DO

NOT

LEASE HERE. On top of safety, the units are

disgusting

and there are

ROACHES

EVERYWHERE. It takes a long time for maintenance requests to get repaired as

well

. Do

not

make the

mistake

of living here like me and so many other people have. I'm

not

one to write a review or bash a place but this place is as

bad

as it sounds. Spend the extra $50/month to live somewhere else it'll be worth it. Review from Google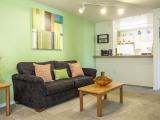 Mar 2018:
PLEASE READ AND FOLLOW MY ADVICE. YOU CAN FIND BETTER. I'm the span of 2 months living here I have seen the

police

called about 6 times, the apartments are

nice

(unless you get the moldy ones, which I've heard a lot of people do) but the office is really

unhelpful

. I have a roommate who is violating multiple rules (has her gf living with her and neither of them cleaning up after themselves, they have 3 dogs that aren't on the lease and are AGGRESSIVE and neglected) I have filed a

complaint

and have called multiple times asking for a manager. They ALWAYS say there isn't one then but you can call later and they'll be there. When you call later... still

not

there. EVER. Maintenance did work on my apartment without

notice

and

left

our door straight up

unlocked

and ajar, and when everybody else out here says they take MONTHS to get to you Review from Google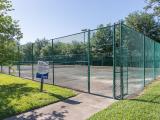 Feb 2018:
Great

prices and very

nice

facility! The people who work there are so helpful and very

polite

! Whenever I had a

problem

, It was fixed right

away

!

Great

for college students at Santa Fe or UF! Review from Google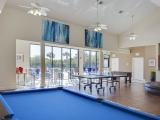 Feb 2018:
These apartments are so

nice

!! Everyone in the office is always so

quick

to

help

and take

care

of any

issues

you have. They truly

care

about their residents happiness. And the prices are

great

. I

would recommend

The Crossing to anyone who ask. Review from Google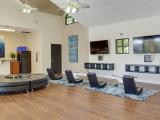 Feb 2018:
The crossings is a

wonderful

to start off your college career at Santa fe! Very

affordable

and

nice

apartments. Facility and amenities are

good

. Staff is

friendly

and helpful with residents.

would recommend

to anyone looking for

good

housing and attending Santa fe. Review from Google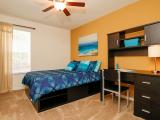 Feb 2018:
The office staff are one of a kind. Their remarkable customer service adds to the living experience within this community. My apartment is

nice

and conveniently

close

to Santa Fe College. Review from Google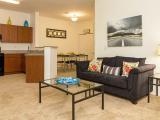 Feb 2018:
Nice

place to live. Office staff and maintenance are always

nice

. Review from Google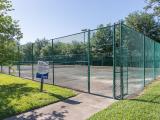 Feb 2018:
I asked for a pet-

friendly

apartment and got a roommate who was

allergic

to cats. Same roommate was also an ex gang member. Someone was also shot in their own apartment there while I was living there. The dryers burned my clothes. There were also

cockroaches

. I know it's the cheapest apartments in Gainesville, but

don't

live here. You would be better off anywhere else. Review from Google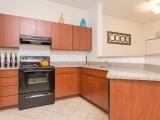 Jan 2018:
JERMAINE!!!!! What an

amazing

guy! I truly believe I

wouldn't

have made it through this without his

help

. He was such a

wonderful

and UNDERSTANDING conveyer of information to me, as a parent. I have been having a lot of the 'Mom Feels' because of sending my oldest child

away

to college. He listened to me blabber on and on about what kind of a roommate he needs, all of my concerns for his safety, why my son actually IS more important than everyone else (amiright, fellow Moms? Haha) and also made sure to explain all of the terms of his lease. He made the entire rental process

quick

and

easy

. Meghan, who is a Manager there, is also extremely

friendly

and helpful. I am so thankful for all of the assistance the staff has given me throughout this process and I am confident my son will have a

GREAT

college experience while living at The Crossing. Tha Review from Google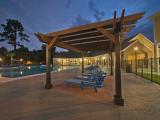 Jan 2018:
Great

location.

Love

being by the college and i-75 because it is the gateway to every main road with things needed and avoiding city

traffic

.

Quiet

area. Review from Google