Back to Previous
Close Tab
Additional Reviews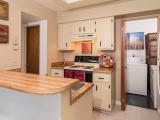 Mar 2019:
Sabrina was absolutely

amazing

during the process. This is my first time moving out and I'm moving from 3 states so it's been all phone conversations and emails. I can't tell you how much I appreciate her

help

. I don't think I would have been able to do this without her.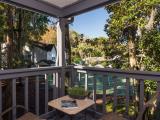 Jan 2019:
I lived in Spyglass for 4 years, and I highly recommend this place. The complex is

safe

,

clean

, and

well

-kept. The management and office staff are

professional

and

courteous

. The maintenance staff respond to requests promptly and

efficiently

. Special thanks to Syd Crosby for accommodating my needs when I was moving out. Review from Google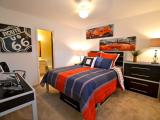 Jan 2019:
Spyglass was my very first apartment after moving out of my parents house and I am so glad I chose them! I was a freshman in college and knew no one, but spyglass actually felt like home. It was a

quiet

complex with mostly grad students/young professionals. The amenities were useful, the gates were a plus, overall I had a

great

experience. The staff in the leasing office are also

great

. They are very kind and helpful. Another

great

thing is the rent price. It was reasonable and

not

overpriced

at all. I

would recommend

to anyone!! Review from Google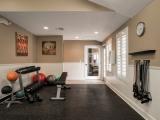 Dec 2018:
DO

NOT

DO LIVE HERE. I have been living here since Fall 2018 and it has been a disappointment. This has been one of the

worst

decisions I've ever made living here. I am a UF student and often take the bus to campus. There is ONLY ONE bus route and be prepared to for the 45 min ride JUST to go to class. Before I even moved in, there were

issues

with the lease. I had to resign my lease literally 3 times because they could

not

prepare one correctly. Their

new

office staff is

friendly

, but

not

very helpful

. Roommate matching is honestly a

joke

as

well

. Their printing lab

never

works, you're better off just buying yourself one. Also the WiFi here is a literal

joke

. We were without wifi for almost TWO DAYS. The cable is always cutting off. COX is here basically 24/7 trying to fix it and

nothing

ever improves. The apartment itself

isn't

even

good

Review from Google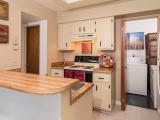 Dec 2018:
DO

NOT

DO THIS TO YOURSELF! I'm a UF student who started their lease in Fall 2018. Even before I started living here, there were huge

issues

. The roommate matching is

ridiculous

. I have a certified Emotional Support Dog and Spyglass told me that I would

not

be able to have him unless ONE of my roommates agreed to have them there. My other roommate was fine with him. The roommate I was matched with was previously living in that apartment and she specifically told them she DID

NOT

want dogs. If this was the case, WHY was I matched with her if I have A DOG? IT'S A

JOKE

! They gave me the ultimatum to either

not

have my dog or go somewhere else. THAT IS

ILLEGAL

! If a dog is certified to be an ESA then it is legally allowed to live in a no pet housing. This has been the

WORST

experience of my life and at the end of the day, I had to have multiple c Review from Google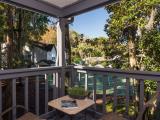 Oct 2018:
I don't live here yet but I have already signed the lease and have been receiving very

good

service from Spyglass and James, a leasing agent is so helpful. The model looks

great

and so does the complex. Review from Google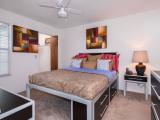 Sep 2018:
I was living here in 2016-2017. I am surprised by the complains here! and the rating. I was so

happy

here and had to move to Ohio. The management: One word summary; fantastic! every apartment has some

issues

and mine

wasn't

an exception. I had

great

maintenance experience here. the blind

broke

, they

changed

them within a week for

free

. I had

problem

with the TV, they

changed

it with a newer one. my mattress was a bit firm and I told them that I

can't

sleep

well

, two day after they

changed

it with a brand

new

one. THIS IS FLORIDA; you should expect to have

bugs

and get used to it. but whenever I asked them to take

care

of them they did. you should be reasonable. there is 200 apartments and doing a service within 3 days is reasonable although if it's emergency they do it right

away

. the key is to be

friendly

as they are. Personal encounter: I a Review from Google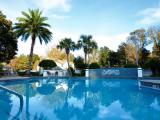 Aug 2018:
Whoa! Some full disclosure needs to be made here. Renters

beware

. This is a typical apartment set up for financially strapped college students.

Overpriced

for what you get. Model apartment is

beautiful

, but the apartment you actually get is

filthy

, worn,

cheap

, and

outdated

. Repair list is long and rarely addressed by maintenance. Therefore, repairs become the responsibility of the renter by default

due

to necessity and

lack

of property manager's attention. Office staff refuses to text you if you have a package, so it is your responsibility to check everyday for package arrival. "Manager on call" will

charge

$50 disturbance

fee

. Taking a

left

hand turn out of apartment complex is

dangerous

at

best

due

to high vehicle

traffic

volume. The

good

thing is complex has buses that

run

from apartments to campus. Renters have a utility allowance which b Review from Google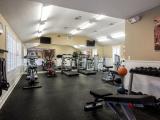 Aug 2018:
I've lived here for 2 years and the first year we had some

problems

with the management team. It got resolved after the manager of all these apartment properties (

not

just spyglass) came and took things into his own hands. Everything was fine but it

left

a sour taste in our mouth. Reluctantly my roommate and I stayed another year and the living conditions were just

horrendous

. The apartment

smelled

due

to moisture being trapped in the carpet in the apartment. We lived on the 1st floor and the amount of

bugs

was incredible. We had

roaches

, alive and

dead

probably twice a week. I

complained

about the

roach

problem

the within the first few months of living here and one of the higher ups in the office explained to me its just because "we live in florida and there will always be

roaches

". They agreed to treat our apartment yet we still had

roaches

Review from Google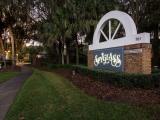 Jun 2018:
Amber was an

amazing

help

throughout the entire application process. She was very kind and

professional

and she was able to answer any questions that I had concerning the lease and the move in process! Review from Google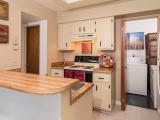 May 2018:
Our leasing agent James Crosby has worked as the leasing agent for my daughter and son over the past week or so and has been

amazing

. He is really clear,

quick

,

efficient

and has

great

people skills. Maintenance for our prior lease has also been responsive and helpful. Review from Google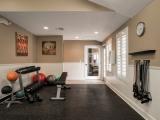 May 2018:
It's a really

nice

place where you can feel at home. I'm about to start my third year living here Review from Google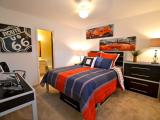 May 2018:
Exemplary staff, worked really

well

to make sure I was matched with preferred roommates. Living here so far has been such a

nice

experience. Kudos to management and staff for running a smooth business and a

wonderful

complex. Review from Google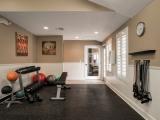 May 2018:
PERFECT

if you're planning on transferring from Santa Fe to UF. I moved here when I was 18 and attending Santa Fe College, it was the

best

decision I could have made. I continued living at Spyglass Apartments for most of my undergrad, even when I transfered to UF. Their roommate matching system is fantastic and they match people on their own,

NOT

using a computer. I ended up with roommates who were UF students and they guided me through the process of transferring to UF. Overall

best

experience!!!! Review from Google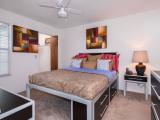 Apr 2018:
Pretty

good

. It's kinda

pricey

, but it's pretty and has really

good

maintenance. Every Friday it gets cleaned and they're constantly working on it. It has a pool and a hot tub. The dog park

isn't

very pretty and it's muddy sometimes, but it's

not

bad

. I

love

that it's pet

friendly

. There's

free

printing (bring

paper

) and sometimes tutoring services. My apartment looked

good

. The roommate matching for me was suuuper

good

! It's

not

100%

safe

, but what place is completely

safe

in a college town? If any

problem

happens they try to solve it

quickly

. It's

not

noisy

. Sometimes people play music but they're college kids so it's ok every once in a while some music. The living room is small but the rooms are

spacious

. My room has the smallest bathroom but it's the most private and has a really

convenient

counter. I was

lucky

that my apt had renovated ap Review from Google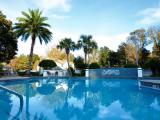 Apr 2018:
This 5-Star review is for the maintenance team at Spyglass. I am so

impressed

with how

quickly

and thoroughly they respond to maintenance

issues

. Review from Google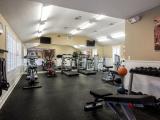 Mar 2018:
The furniture mover Emilio was a complete scumbag. His manager Sid was too. Very idiotic and

difficult

people. Review from Google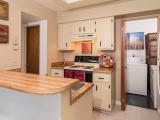 Feb 2018:
I've recently signed a temporary sublease here and I've liked my stay here, so far I'm looking to renew my lease! My roommates are

great

, management isn't the

best

(seems like they're always

confused

all the time

), but they're definitely better than some other places I've rented from. It's a very

nice

community with the occasional

loud

neighbors, but keep in mind it is a college town. Overall I've very

happy

with my choice! Review from Google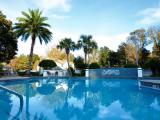 Jul 2017:
It's an apartment complex with lots of

great

amenities. Swimming pool, jacuzzi study area, math

help

and very

pleasant

staff.

Free

bus to schools and shopping, is just a few steps

away

.

Quiet

and gated. Review from Google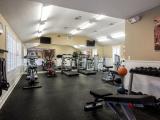 Jun 2017:
This has

not

been a

good

experience for our daughter. Looking foward to lease being up. She

won't

be staying! Review from Google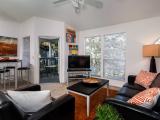 Jun 2017:
The staff here is extremely

friendly

, welcoming and most importantly helpful. Spyglass's exterior look is

beautiful

and the apartments are very homey. The surrounding area is very

clean

and

safe

. My experience was extremely

easy

and

not

stressful at all especially since I had to move in so

quickly

. I am in

love

with my

new

2/2 apartment and

wouldn't

want to be anywhere else! Everyone was so

very helpful

in my transition and extremely informative. Review from 06/10/17 on ApartmentRatings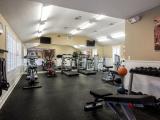 Apr 2017:
I have been living at Spyglass for almost 2 years now, and I literally

cannot

say enough

good

things about Spyglass. The complex itself is

beautiful

, and we

love

the pool area. We feel very

safe

in the neighborhood, and even though it's considered "far

away

" from campus, I get to the law school in about 12 minutes every morning.

Not

far at all. Maintenance is very responsive, I've

never

had a request answered more than a business day later. You'll

notice

that almost all of the

1 star

reviews have

nothing

to do with the complex besides move-out

fees

. I obviously

can't

speak to that because I still live here, but even if they

charge

me money on move out, I believe it would still

WELL

worth it to live here. Review from Google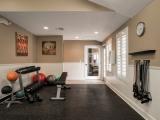 Apr 2017:
A

Good

Experience Overall Super cute apartment and grounds. Apartments are older but have charm. The grounds are

safe

and

well

kept.

Great

maintenance crew, we called them over 24/7 but they were always super helpful. Office staff was

nice

but I had a few packages

lost

. I lived on the first floor, we were fairly

clean

, but had a MASSIVE gnat

problem

; I had to eat with a fan at my face. We also had our fair share of

cockroaches

, but that may have been the product of just living in a wooded area on the first floor. Overall, I really

would recommend

Spyglass, just spray for

bugs

yourself, and be anal about documenting ALL

damage

before you move in. Review from 4/12/17 on Google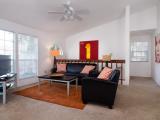 Apr 2017:
they are

awesome

, very cozy, very

lovely

. maintenance are

fast

and

great

. very responsible. second floors are

awesome

. absolutely no

problem

with

bugs

. i

love

this place and recommend to every one Review from Google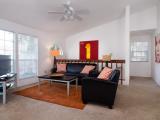 Apr 2017:
DO

NOT

MOVE IN HERE. They have the lowest quality apartments and service in the Gainesville area, especially for what they

charge

. The apartments are dated and the management team does

not

care

to fix them for their tenants. They make you return your keys and after you move out, they

charge

you an

insane

amount of move out

charges

. They also do

not

care

about matching you with the right roommates and do

not

separate the

charges

of things that they

break

. Every single person that works here will give you a

bad

attitude and they

NEVER

do a

good

job on the maintenance requests. The

WORSE

experience and complex in Gainesville! Plus, there are dry leaves everywhere

all the time

,

roaches

, snakes, raccoons, and possums... they just do

not

take

care

of the community. Review from 4/2/17 on Google