Apartment Reviews
Back to Previous
Close Tab
Grade: of
75
reviews Rated 5
Additional Reviews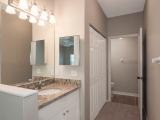 Oct 2019:
First "home" I established when moving to Gainesville and becoming a newlywed. Every time I drive by I remember so many

good

memories! Such an

amazing

place to

not

only live, but also make

great

memories. I felt

safe

, the workers are

amazing

, and it's in a

wonderful

location. Only moved out because we were purchasing a home! Highly recommend to anyone! Review from Google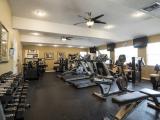 Jul 2019:
I've lived here for 19 years and couldn't be happier. I just moved from one apartment to a slightly smaller apartment closer to the lake. I

love

sipping

coffee

in the

quiet

mornings, listening to the

water

fountain on the lake. The grounds and buildings are

beautiful

,

clean

, and

well

-tended. And the management and maintenance staff are responsive and

caring

. I've talked with other residents who agree with me that these apartments feel like home. Review from Google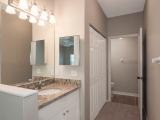 Jun 2019:
We just moved in and this Community is

amazing

. Unit was sparkling

clean

, everything is functional. The staff is

wonderful

; shout out to Emilio for helping everything go smoothly. We feel right at home here. I highly recommend anyone to consider living here. Review from Google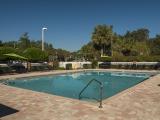 Mar 2019:
Thank you! The maintenance team at Lake Crossing responded

quickly

and

efficiently

. You will

never

know how thankful I am that you take

care

of my home. Review from Google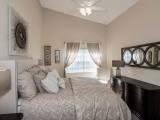 Mar 2019:
Marco replaced the toilet and you couldn't tell it had been replaced. Except it was a

new

toilet. The front office was

great

. Josh is the

best

. Review from Google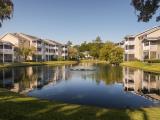 Mar 2019:
I lived at Lake Crossing for one year and was very

happy

. Staff is

friendly

and responsive. All maintenance requests were completed promptly. Pristine property with

fun

monthly

events

. I would highly recommend it! Review from Google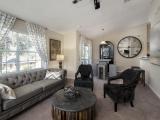 Feb 2019:
We have been here for about a year and we are very satisfied with the office staff, the pool and workout facilities. We are very

impressed

with the maintenance crew lead by Marco. They all make this a comfortable place to live. We expect to be here for a long time.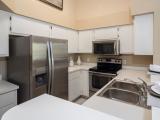 Jan 2019:
Thank you Marco for replacing the fan in the bedroom. You are always so

nice

and very

good

at your job. You are always

quick

to get the request done. Many times people do

not

thank you for a job

well

done. I just want to make sure that you know how much you are appreciated. Review from Google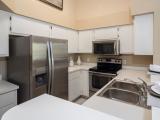 Nov 2018:
My wife and I moved into Lake Crossing in May of 2018 and it has been one of the most fantastic experiences of our lives. Buildings: I was

worried

at first about

noise

with the units all being connected

together

, you literally have 7 apartments around you!

Not

to

worry

I didn't hear a single word or sound from any of the other apartments. It was

amazing

how

quiet

it is. Our apartment came with all

new

appliances including a washer and drier and they are

great

. The screened in balconies are also fantastic for being able to open the doors without the

bugs

getting in. The carpet is plush and all of the walls were freshly painted. There is even a

fire

place and almost all of the units face a lake. Maintenance: I had a few minor

issues

with the air conditioning and the maintenance staff were on it

FAST

. One of the air conditioning fans in Review from Google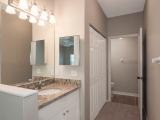 Oct 2018:
We came in to tour with Josh and he was absolutely helpful and

pleasant

. He showed us around the property which I was also truly

impressed

with. Overall his presentation, kindness and bright personality along with a

beautiful

property made a

great

impression with us. Thank you Josh! Review from Google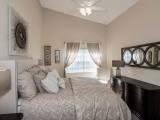 Sep 2018:
Just moved into our updated apartment. It looks

great

, was

clean

upon move in, and is

quiet

. Glad we moved here. Review from Google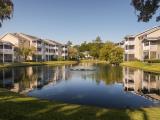 Aug 2018:
Thank you Marco for replacing the microwave so

quickly

. You did a

nice

clean

job. I appreciate your

help

. Review from Google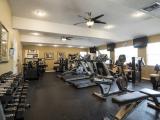 Jun 2018:
Fantastic,

quiet

apartments in a gated community. Office is

quick

to

help

with anything you need or bring to their attention. Pool area is

clean

&

well

maintained.

Nice

playground for kids.

Beautiful

place to walk/jog in the evenings &

near

quiet

neighborhoods for a longer evening walk as

well

. Conveniently situated. We

love

it! Review from Google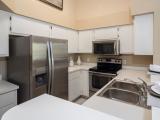 Apr 2018:
Lake Crossing was SUCH an

amazing

first apartment experience for me and my husband! The staff is very

friendly

, the amenities are kept

well

, and the neighborhood is very

clean

and maintained. Such a

perfect

location in Gainesville, we loved our time there! Review from Google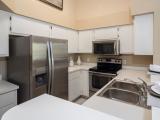 Mar 2018:
It was very entertaining. It gives you a chance to mingle with some of the neighbors. Very relaxing by the pool. I'm looking forward for more

wonderful

occasion. Review from Google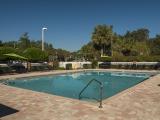 Feb 2018:
Great

place to live and play! Office staff and maintenance staff are both exceptional Review from Google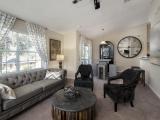 Dec 2017:
Lake Crossing is a

well

kept,

quiet

community in a

great

part of town. Lake Crossing feels more like a community rather than an apartment complex; tenants are a mix of young professionals, small families, and retirees. Apartments are

spacious

, many of which are being renovated with modern appliances. The community is also pet

friendly

, which is a

big

plus. It should also be noted that the front office staff and maintenance team are very

courteous

and

professional

. Reviews below refer to a prior management staff who have since moved on to other positions. The maintenance team has also recently doubled in size, making completion of work orders even faster. All in all, Lake Crossing is a

great

place to live. Highly recommend! Review from Google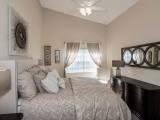 Nov 2017:
Love

it here. Gated and private.

Good

gym.

Plenty

of parking. Every room is a master. Pool and hot tub are

clean

. Review from Google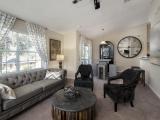 Oct 2017:
this place was

great

for the price but the maintenance was an absolute

mess

. I had to get my bathtub fixed multiple times (upstairs) because they continued do the work improperly.The bathtub would

leak

into the downstairs ceiling when filled up, and what they did the first couple of times to fix it was try to

clog

the drainpipe with caulk/plumbers rubber, needless to say, they were obviously the

easy

way out and it

didn't

work. They tried this twice causing the same result. They finally came back and dug a

hole

into the actual downstairs ceiling so they could access what was truly

wrong

. Also be wary of the fact that if you get a model with stairs, they will likely be completely splattered in

pain

leaving

it looking completely ruined and

dirty

for the w

hole

time you live there. I

don't

know how many work orders I filed, they

never

did anything Review from Google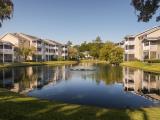 Jul 2017:
The staff is

wonderful

,

great

amenities, very

clean

and modern apartments. Gated entry offers a more secure environment.

Close

proximity to shopping and dining. Ideal location

convenient

to I-75, Gainesville Airport, University of Florida, Shands and North Florida Hospitals. Review from 7/19/17 on Apartment Ratings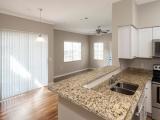 Jul 2017:
Let put it in a nut shell. I am going to

hate

leaving

when I have to. I

love

it here, I feel

safe

because I can come and go at

night

because it is lit up like a Christmas tree, quite, comfortable,

clean

. Review from 7/17/17 on Apartment Ratings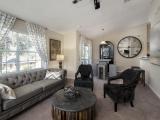 Jul 2017:
This community is very

nice

, the landscape with the lake and the trees.

Free

parking is available, covered parking for a fair price. It is pet-

friendly

and allows leases shorter than one year. Apartment was

clean

at moving. Staff is

very helpful

. Review from 7/03/17 on Apartment Ratings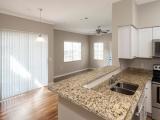 Jun 2017:
Very

lovely

overall. Neighbors are

not

friendly

, but that's

okay

, I keep to myself anyway. Maintenance staff is such a

pleasure

to work with.

Noise

is

good

. I really

enjoy

living in this community.

Good

amenities too! Review from 6/07/17 on Apartment Ratings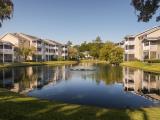 Jun 2017:
We have

enjoyed

staying at Lake Crossing while our home was undergoing renovation. It is conveniently located and picturesque. I

would recommend

the complex to anyone looking for an apartment on the NW side of town that does

not

have a lot of students. Review from 6/05/17 on Apartment Ratings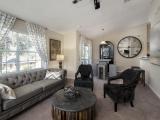 May 2017:
Lake Crossing is a mixed bag that has trended downwards over the past two years. In terms of

positives

, the grounds themselves are quite

nice

and the neighborhood is mostly professionals and families. The apartments also have relatively thick walls, so you rarely hear

noise

from nearby residents next door or above you. Finally, the community is pet

friendly

, with bag stations placed throughout the neighborhood. Unfortunately, these

positives

are increasingly outweighed by the

negatives

, which have continued to pile up in the past 24 months. First, the office staff experiences frequent turnover. Recent employees who have been hired are typically

unprofessional

and

unfriendly

. I usually

avoid

going into the office unless I absolutely have to, as their demeanor usually makes me feel as though i am

not

welcome. Put simply, the

friendly

faces you Review from Google