Additional Reviews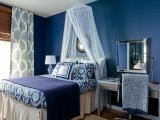 Jul 2020:
July 2020: I moved into the Vic in august of last year and I noticed many

problems

with my apartment First there were

stains

all over the walls,Blinds are

broken

from a dog my previous roommates had and they were

never

fixed,there are

hole

s above my window in my room and they were

never

filled and there are

hole

s all over the apartment. There is a

hole

underneath the balcony door and I think

bugs

are getting in

due

to this, and despite keeping my kitchen and my room

clean

, there is still a

roach

and

bug

problem

. the shelves in my closet are

falling

apart

. I am actually moving out tomorrow one main reason I am moving is

due

to the

bad

experience I have had this year I want to share my experience living here and I hope that future tenants get the treatment they deserve.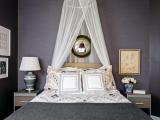 Jul 2019:
DO

NOT

LIVE HERE!!!!!! We moved our daughter into The Vic in June 2019...what a

mistake

!!!!

Filthy

,

mold

,

stains

on ceilings, non-

smoking

unit, but management

ignored

the fact that roommates were

smoking

both tobacco and

marijuana

. Daughter was threatened by roommate for reporting it and managements response was for my daughter to stay elsewhere for a few days or pay more $ to move into a different building in the complex. We were

lucky

to be able to

get out

of the lease within less than 1 and a 1/2 months of

torture

for our daughter. DO

NOT

MOVE HERE!!!! FALSE ADVERTISING on their website to say the least (conditions in the ghetto are nicer than most of these "renovated" apartments!)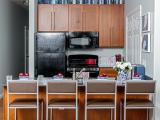 Jul 2019:
My experience here was

not

bad

until someone

new

subleased above my apartment. They are

loud

neughbors with a large puppy whom they let

run

around all day long. I have

complained

several times and

nothing

was done. One

night

I was kept up from 2:30-5 am and called

security

and was told that them jumping up and

down

and running around was just regular apartment

noise

. Iim considering moving out before my lease is over and will definitely

not

recommend to anyone. Review from Google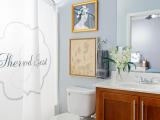 Jul 2019:
I have already

left

a review from previous

issues

I have experienced. I am reviewing again because I decided to renew my lease and give the complex another chance. Upon renewing, I made the

mistake

of signing without realizing the move in date for my renewed lease is 17 DAYS from the end of my current lease. With renewing, you would think the apartment would try to make the experience as

easy

and

efficient

as possible. However, after my mother spent an hour on the phone with the office, they

refused

to remedy the situation in any way. I work full time here, and have nowhere to go. I will be homeless for 17 days, because it apparently takes them 17 days to

CLEAN

ONE ROOM. I will have to pay for a storage unit out of pocket to put my things, and attempt to couch surf. If there was ANY way I could

get out

of this lease and go somewhere else after all of this, I would in a heartbeat. So,

beware

, even if you renew and they get to keep your business, this just shows they do

not

care

about their actual residents, especially the ones who renew Review from Google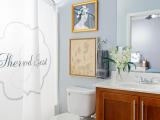 Jul 2019:
I have already

left

a review from previous

issues

I have experienced. I am reviewing again because I decided to renew my lease and give the complex another chance. Upon renewing, I made the

mistake

of signing without realizing the move in date for my renewed lease is 17 DAYS from the end of my current lease. With renewing, you would think the apartment would try to make the experience as

easy

and

efficient

as possible. However, after my mother spent an hour on the phone with the office, they

refused

to remedy the situation in any way. I work full time here, and have nowhere to go. I will be homeless for 17 days, because it apparently takes them 17 days to

CLEAN

ONE ROOM. I will have to pay for a storage unit out of pocket to put my things, and attempt to couch surf. If there was ANY way I could

get out

of this lease and go somewhere else after all of this, I would in a heartbeat. So,

beware

, even if you renew and they get to keep your business, this just shows they do

not

care

about their actual residents, especially the ones who renew Review from Google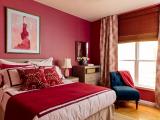 Jun 2019:
I have been living here for almost 2 years but there are a few things that are

not

in order. The first year was

okay

but this second year has been

horrible

! Parking

sucks

. I've had to park in another parking lot because mines was packed. Also,

bugs

. For instance I had moved into another unit back in December 2018 and this unit is

infested

with

roaches

. I know it is normal to see

bugs

but

not

a family of 7-8

roaches

in the same area in my kitchen. I have see a

roach

or two come from my vent in my bathroom. The guy from

pest

control was here about a month ago and saw what type of

roach

was here and stated that it's called a "German

Roach

". He also said, quote "those

roaches

spread, when you see one just know you'll see a

good

amount else where. I personally think that walls should be torn

down

and checked upon because it's a

BIG

issue. I understand that it could

cost

$$$ but at least be considerate of the residents. That's all I'm saying. Review from Google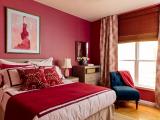 Jun 2019:
DO

NOT

MOVE. My sister has been living in this for 5 months. It has been the most

difficult

5 months with a

NASTY

and

LOUD

roommate. We called the staff multiple times and everyone

refused

to

help

her. She is highly

allergic

to any type of

drugs

especially weed. The VIC does

not

care

about her health and her life. PLEASE DO

NOT

MOVE. College suppose to be

fun

not

to deal with

irresponsible

staff and roommate who were

raised

in the jungle. Review from Google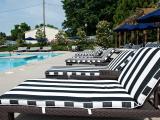 Jun 2019:
DO

NOT

MOVE. My sister has been living in this for 5 months. It has been the most

difficult

5 months with a

NASTY

and

LOUD

roommate. We called the staff multiple times and everyone

refused

to

help

her. She is highly

allergic

to any type of

drugs

especially weed. The VIC does

not

care

about her health and her life. PLEASE DO

NOT

MOVE. College suppose to be

fun

not

to deal with

irresponsible

staff and roommate who were

raised

in the jungle. Review from Google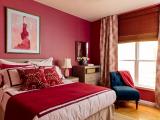 May 2019:
I'm a current a resident of this apartment complex and have lived almost happily there for 2 years in two different apartment buildings. In general, the staff and the management team are very

nice

and helpful. The situation starts to get bothering when something out of ordinary happens. In my experience, out of the entire management team, the account manager seemed to like making things

difficult

, let me explain why. After I transferred to my second apartment in the middle of my lease, I had to call, send emails, and

stop

by the office multiple times for over two months to be able to

stop

receiving bills that I

wasn't

responsible for and belonged to my previous apartment. Every time the account manager, if he decided that he should reply, would

argue

that he believes the bill is correct and I'm

wrong

, which

wasn't

the case every single time. Fixing the account information for a resident

shouldn't

be that daunting! Currently, I have moved out of my apartment and trying to sublet it Review from Google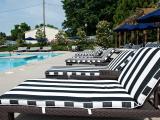 May 2019:
I'm a current a resident of this apartment complex and have lived almost happily there for 2 years in two different apartment buildings. In general, the staff and the management team are very

nice

and helpful. The situation starts to get bothering when something out of ordinary happens. In my experience, out of the entire management team, the account manager seemed to like making things

difficult

, let me explain why. After I transferred to my second apartment in the middle of my lease, I had to call, send emails, and

stop

by the office multiple times for over two months to be able to

stop

receiving bills that I

wasn't

responsible for and belonged to my previous apartment. Every time the account manager, if he decided that he should reply, would

argue

that he believes the bill is correct and I'm

wrong

, which

wasn't

the case every single time. Fixing the account information for a resident

shouldn't

be that daunting! Currently, I have moved out of my apartment and trying to sublet it Review from Google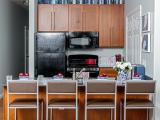 May 2019:
They really work with you to find the

best

space possible! They have been so helpful and understanding throughout my leasing process!

definitely recommend

! Review from Google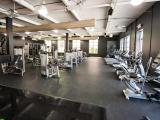 May 2019:
They really work with you to find the

best

space possible! They have been so helpful and understanding throughout my leasing process!

definitely recommend

! Review from Google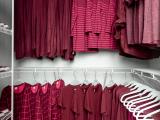 May 2019:
Selected The Vic for my daughter while she attends graduate school at High Point University. The person that I have been working with, Vanessa, is

AWESOME

!!!! I

cannot

say enough

positives

about how helpful,

friendly

and responsive she has been. Looking forward to moving my daughter

down

there soon. Review from Google
May 2019:
Selected The Vic for my daughter while she attends graduate school at High Point University. The person that I have been working with, Vanessa, is

AWESOME

!!!! I

cannot

say enough

positives

about how helpful,

friendly

and responsive she has been. Looking forward to moving my daughter

down

there soon. Review from Google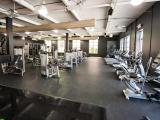 Mar 2019:
My son is thinking about renting here and I accompanied him on an apartment tour. The leasing agent named Vanessa was phenomenal. She was so

pleasant

and helpful in answering our questions. As far as the complex goes the lounge area is very upscale and offer

great

amenities. The model apartment had a

nice

layout. It was modern and nicely decorated. It's so

nice

my son wants to move here. Review from Google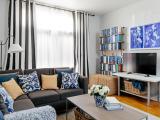 Feb 2019:
Be careful, I was recently

forced

to pay for

charges

I

wasn't

responsible for

due

to

damages

my roommate had done to the microwave. The Property Manager was

unwilling

to discuss the issue, sending me the same generic message twice over. Maybe they should inspect apartments when your roommates move out, but I guess that would be too much work.

don't

be

fooled

by all the

positive

reviews considering they give you incentives to

leave

those, which I'm sure is against Google guidelines. All they

care

about is the bottom line. Review from Google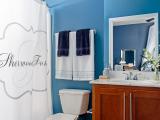 Jan 2019:
I recently visited the Vic for a tour and Vanessa was really helpful! She answered all of my questions before I even asked them and the apartments/clubhouse were

great

. Thank you for the

great

service! Review from Google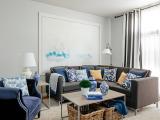 Jan 2019:
This is my first year living here and i have

enjoyed

my time. The leasing professionals are

very helpful

and informative and don't just treat you like a just a tenant, they remember your name and get to know you. I am very thankful that Vanessa did such an

amazing

job when giving me a tour of the premises and convinced me to sign my lease. Review from Google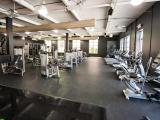 Jan 2019:
This is a

nice

place to live! It's pretty

quiet

. Staff and maintenance are

friendly

and

efficient

. The amenities are

easy

to access and are

nice

. The bedrooms in the two bedroom apartment are very

big

. They always have different food

events

too! Review from Google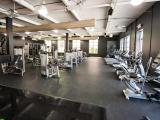 Jan 2019:
I've loved living here! Their clubhouse is my favorite place to study and hang out when I'm

not

getting a tan at the pool or working out in their "Jim"! The staff and maintenance have always been so

friendly

and accommodating and show that they

care

about me as

well

as other residents. 10/10

would recommend

. Review from Google
Jan 2019:
The Vic is a

great

place for anyone to stay. It's very

affordable

and in a

great

area. The office staff is very

friendly

. The know you by name and they always have a smile on their faces especially Kendrick the Account Manager. He is always there to

help

when I asked questions about the property. Review from Google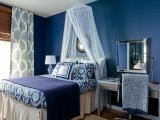 Jan 2019:
I really

Enjoyed

the apartment viewing. They have a variety of floor plans along with very reasonable pricing for rent. Jarrell Robinson showed me around the property and was

very helpful

with assisting me with what fits

best

for me. He went over and beyond with customer service. I definitely would refer this leasing company. Review from Google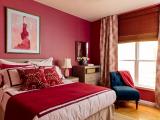 Jan 2019:
Very

affordable

student housing with unique rooms to fit whatever your looking for in an apartment. The gym is bigger and better since it has been remodeled. Office staff is always

friendly

and willing to

help

go above and beyond for everyone. The

events

they have are always the

best

. Review from Google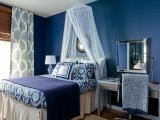 Dec 2018:
The property has a classy style. The chandeliers give a POP to the property! I

love

their model apartment! It definitely has given me an idea of how to decorate my bedroom. Shout out to the staff too for being

lovely

! Review from Google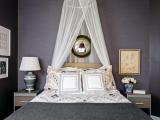 Dec 2018:
Wow! The renovation to the clubhouse is really

cool

! I've seen a lot of

positive

changes in my short time here. My apartment is

nice

, and the maintenance staff has been really helpful as

well

. 👍👍 Review from Google