Back to Previous
Close Tab
Additional Reviews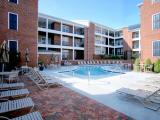 Jul 2019:
I am subleasing a room here for the summer. Our AC has been out for three weeks and someone was supposed to come and fix it today but nobody showed up. I called the customer service and asked if it would be fixed this week and they hung up on me. They

aren't

reimbursing anyone for this or making an effort to do anything. DO

NOT

MOVE HERE! Review from Google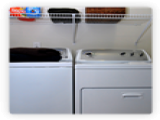 May 2019:
I would

NEVER

let anyone I

care

about live here. I've lived here for 2 years and I can confidently say this apartment complex is

trash

all the way around. Before signing a lease please walk around the entire property (

not

just the model home or office). You will

quickly

notice

it's

not

luxury living at all. The property is so unkept majority of the time. Also I had my

issues

with my roommates (2 scenarios)

breaking

the lease by

smoking

in unit and allowing other people to permanently live in the apartment (ex. A guy lives here with one of my roommates and is here 24/7 within an all female unit). Please

never

sign the lease with others that have renewed because your unit will

not

be thoroughly cleaned upon your arrival. In addition the office does

not

care

about your concerns and neither does corporate (trust me I've tried)... they enable others to

break

the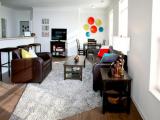 May 2019:
Honestly, the manager is

awesome

. I was planning on subleasing a room. Turns out it was

flea

infested

. I was in the room maybe about 2 minutes and my legs were covered with

fleas

. The manager was completely understanding and let me resign my sublease with no

issues

. As someone from out of state I was really

worried

about how management would be. She said I would

not

be responsible for anything and she'd

refund

me my $50 move in

fee

. Although it

didn't

work out for me. The staff is

great

. Review from Google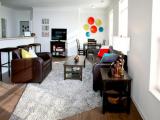 May 2019:
Yes it looks

nice

but my door has been

broken

at least three times, me and several other neighbors have had

roach

infestations and there is

mold

EVERYWHERE. Don't do it, it's

not

worth the money. Review from Google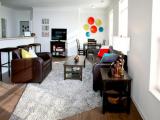 Apr 2019:
Rooms are too

close

together

. You can hear almost every move your roommates makes. The walls are

thin

if you want to have a private conversation you have to go outside or in your car. They rarely ever have

events

for residents.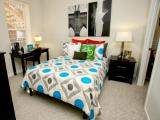 Feb 2019:
great

location within walking distance to UNCG, staff are always ready to

help

and they stay on top of things, facilities are

clean

, and apartments are in like-

new

condition.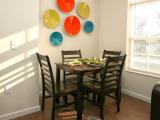 Feb 2019:
I absolutely

LOVE

living here at The Province. I've been living here for almost two years and the all inclusive living makes it worth the price. The AGM at the time, Naycia, who is now the GM has taken

great

care

of me since the day I came in and toured. I

love

that they have on site maintenance, complimentary

coffee

and the 24 hr business center really came in clutch when my laptop crashed and I

didn't

have the money to get it fixed. The Province all in all, is a

great

place to stay !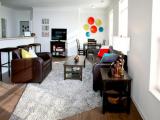 Feb 2019:
The Province is the

best

student housing apartment in Greensboro. HANDS

DOWN

!! The staff is

amazing

and the quality of living is the beat you're going to find periodT! Special shoutout to the CA Danyetta for always taking

care

of me!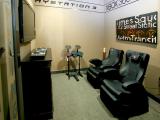 Dec 2018:
WORST

APARTMENT BUILDING IF YOU ARE A PARENT AND WANT YOUR KIDS TO BE

NICE

COMPLEX LOOKS ARE DECEIVING... THE KIDS IN THE OFFICE

don't

CARE

, ARE

UNPROFESSIONAL

AND

RUDE

... IT

isn't

EVEN WORTH

1 star

.. I HEAR THERE IS

NEW

MANAGEMENT...THEY NEED TO

FIRE

EVERYONE AND START OVER.................................... Review from Google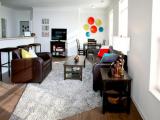 Nov 2018:
These people are scammers. They tried to force me into a lease I

didn't

sign and were completely unreasonable about the situation. I was

forced

to pay the cancellation

fee

to

avoid

having it sent to a collection agency (despite the fact that I did

NOT

sign the renewal). Also they

wouldn't

accept my doctor's note for my ESA. They're

crooks

that only

care

about their bottom line. Review from Google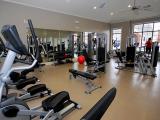 Oct 2018:
I lived at the province for two academic years. First

complaint

is that the staff was less than helpful in almost all situations.

Noisy

neighbors keeping you up with a

party

past 2 AM?

Not

their

problem

, even if it has happened repeatedly. The stench of weed seeping into your unit from the one next door? They wont do anything about it. Be careful walking

down

those exterior stairs, i feel

down

a full flight TWICE, one resulting in an emergency trip to the doctor for xrays. I

complained

and they did

NOTHING

. In another instance i decided i wanted to move back with my folks (cheaper and obvipusly less stressful environment) i filled out the paperwork for a sublet or relet or whatever. Paid the $250

fee

. But a

mess

up at the office resulted in the cancellation of the application. Ended up paying rent ($649 A MONTH) FOR 9 MONTHS WHEN I WASNT EVEN Review from Google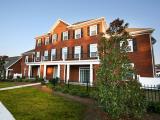 Sep 2018:
You

raise

the rent on students knowing that their full-time and

don't

wait for them to get financial aid. This is

not

student housing they're ran by a corporation. they

don't

even wait till the end of the month to see if you had the rent if you

don't

pay it by the 15th they already start an

eviction

process and come

knock

on your door and

harass

you. Review from Google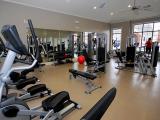 Jul 2018:
I lived in the Province for two years in a four bedroom apartment as a UNCG student. The location is

wonderful

for walking to class, and downtown is really walkable, too. Parking is fine, visitor parking is kind of far from the actual buildings but it's whatever. The apartment was

nice

enough, most of the furniture was sturdy, but the sofa and chair were

easy

to

mess

up even with normal

wear

and

tear

. The sizes of the rooms vary considerably in my experience; my roommate and I both paid for the "Deluxe", but her room was way smaller than mine. Some of the bedrooms are on the walkway and are very

noisy

, so that

wasn't

awesome

, but it was doable. They

don't

have recycling services, which was uncool.

Clean

and kept up with for the most part. It's a

great

first apartment for someone moving out of a dorm. The rent is

easy

to manage since everythi Review from Google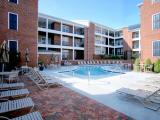 Apr 2018:
The management is very wishy washy they say no pets are allowed but if you walk through the Province almost everyone has a pet. You will get

fined

for the slightest thing. Province is overrated DONT MOVE HERE!!! Review from Google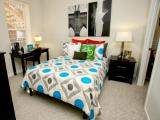 Mar 2018:
I have been at The Province since Feb and have had absolutely no

problems

. My unit was

clean

when I moved in and there is someone available in the office whenever I go over. It is

quiet

in my townhouse and my roommate is fine.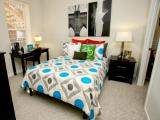 Feb 2018:
This place is

okay

as far as having the utilities included and all that, but they have some sneaky underhanded practices when it comes to the lease renewal. They basically require everyone to have a guarantor, and then they have in the fine print that the guarantor OR the resident can renew the lease. So when it came time to renew, and I decided I did

not

want to live there anymore, but my mom was sent a renewal lease, and she thought she was just guaranteeing it for me, just in case. they considered it renewed. She only wanted to make it so that IF I decided to renew, it would be signed for me, she

wasn't

trying to renew it for me. Plus the email stated "After you AND she sign the renewal lease..." VERY misleading. And the re-leasing

fee

is $250...just for them to find someone else to lease from them, which they would have done anyway.

Crappy

Review from Google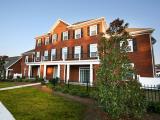 Jan 2018:
This is the

perfect

student apartment complex if you're looking to include all utilities, fully

furnished

rooms and living room, with washers and dryers included. The leasing office building is everything! They have a study area, workout area, theater room, pool area, and a very rustic cabin style kitchen area where you can make your own Starbucks. Maintenance is always on time and very

friendly

, the roommate matching is on point, and for me personally, comfortability and affordability are hand in hand. If you want a really

nice

size room, please remember that the early bird gets the worm. They are on top when it comes to towing cars without the decal so tell your friends to park in visitors parking. The one thing I wish they had was an open pet policy other than that everything else is pretty straight. Review from Google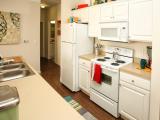 Jan 2018:
Amazing

apartment! Honestly don't have anything

bad

to say about this place. You get your own bathroom and walk in closet. It's

clean

and the office is pretty

good

at getting back to you in a timely manner. Review from Google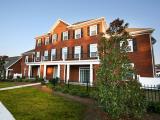 Jan 2018:
So far, the Province has been a

great

place to live. Everyone I've come

across

here has been very

pleasant

, the amenities are

excellent

, and the staff is very welcoming. I

would recommend

the Province for sure, especially for UNCG students being that campus is so

close

you can walk. Review from Google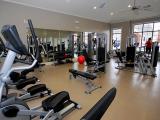 Jan 2018:
Stayed as a guest but overall they have

great

amenities here. The pool is open in september unlike other places in the area. There is a movie theater on site. A fitness center. The space of the apartments are

decent

size. It was three rooms and two bathrooms. One room with private bathroom and walk in closets. Their

alarm

system is fully functional and sensitive for fires or when people cant cook. Ample parking. Neighbors are very

quiet

and respectable. No

trash

lying

around or

loud

musical parties.

Easy

run

into town for food or to the college or museum. Review from Google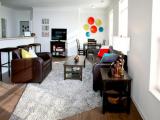 May 2016:
My experience at the province was

not

so

great

. The apartments are

cheaply

made with appliances that

break

almost every week. The showers have a serious

mildew

problem

and everytime you shower black chunks will just come out of the

cracks

of your tub. (

Gross

) Your couch and chairs will begin to rip just from sitting on them. The walls are incredibly

thin

so you can hear every single

noise

outside, especially the trains that go by constantly. They do a

terrible

job at roommate matching and if you have a serious

problem

with your roommate they will

not

do anything about it even if it is a serious one. This place is seriously

not

worth the $500+ you pay. Review from 5/18/16 on Google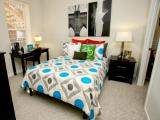 Sep 2015:
As a parent of a resident @ The Province in Greensboro, I can say via my personal interactions w/the office staff and reports from my child who lives there, that this apt. complex is a

Great

place to live. Office staff have all been very kind, helpful and generous with their time for questions, assistance needed, etc. From what I understand, management of the property has

changed

, with has alleviated the guest parking space issue. And as a note - fir those who

complain

about a guest being able to stay over for 'only 3

nights

' /month,

well

, most apt complexes have restrictions on visitor/guest parking And

sleeping

over, as

well

. You pay for occupant to room/live and park,

not

for your friends and family to move into, as

well

. Review from 9/22/2015 on Google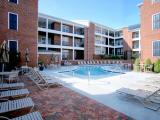 May 2015:
Pros

: -

Great

Location -

Nice

office Staff -Newer buildings -

Quick

maintenance repair time

Cons

: -While the office staff is

nice

, they just say pretty words. I had an issue and they couldn't do anything about it so I had to call home office in Texas. -The visitor parking situation is absolutely

ridiculous

. We have at least an extra 100 parking spaces but with a complex that holds 700 people, only 10 people are allowed to have visitors a day. Think about this. You pay over $500 a month, but

can't

even be promised a secure spot to have a guest. -The appliances are

cheap

. Expect to dry your clothes for 3 hours.

Dirty

dishes? That dishwasher couldn't even

clean

off soap suds. Want to watch TV? Watch it on what seems like a raggedy refurbished TV. -If you have room 1 or 2, your window is on the hallway. Review from 5/1/2015 on Google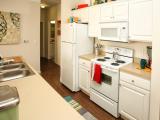 Apr 2015:
I have lived at the Province for three years and the staff has made this the most rewarding experience. A lot of community residences have staff that does

not

really

care

for the residents and their situations. But here at the Province, you can come in any time and share how your day is going and they would attentively listen and offer everyday advice from, roommate

problems

, tips on living and even cooking suggestions. This location is

convenient

to UNCG with only a ten minute walk and less than 5 minutes drive especially for those who

love

to

sleep

and stay up

late

. I recommend this community to anyone who is looking for a

great

place to maximize their college experience during their stay in Greensboro. Review from 4/19/2015 on Google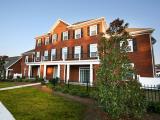 Oct 2014:
Do

not

live here, I wish I would have read the reviews before signing a lease. They are so hard to pay rent to, they

won't

take cash and are picky about checks. To be on direct

deposit

you are

charged

a $20 "convenience

fee

". Everyone in the office has an attitude whenever you need

help

with anything, except the leasing manager Amber. Try to

charge

you for everything, even if you need a

new

parking tag. Roommate matching is a

joke

, why should I fill out a survey to tell you how outgoing or talkative I am if you stick me with an awkward shut in that is annoying. This has been the

worst

experience so far an I have only lived here for 2 months. Review from 10/14/2014 on Google