Back to Previous
Close Tab
Additional Reviews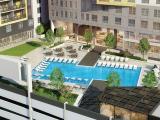 Mar 2019:
Meira did a

great

job! Very

professional

, and listened patiently to what I wanted.

Best

haircut I've received in a long time. Thanks, Meira! Review from Google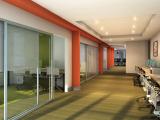 Mar 2019:
Just got a haircut from James. He was

awesome

. Gave me an

amazing

haircut and was all business.

Fast

but also

excellent

attention to detail. I'd go back to him everytime.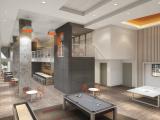 Mar 2019:
My styler Charlie did a pretty

good

job today! Going for haircut has

nothing

to do with store but all about who shaves your hair!

Not

sure about her schedule but today is Friday morning. Also, Donald is pretty

good

as

well

!

Friendly

and

good

skill, I got him for my cut last December and had a

good

experience. However, Judy is

not

recommended, spent a lot of time but with

not

-

good

outcome:( like three months ago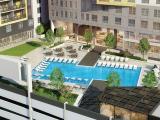 Feb 2019:
I've lived here for 6 months, and I've had such an

amazing

experience. The staff is so welcoming, and their resident

events

like

Waffle

Wednesday and Trivia

Night

really make it feel like home. My apartment is also extremely

nice

, and I

love

that it comes fully

furnished

! Utilities are also included which is super helpful also.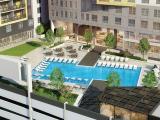 Feb 2019:
Gave me an

awful

haircut. I asked for a simple trim and the guy kept making faces and taking off more until my sides and back of my head was completely shaved then upon seeing my student ID at checkout said "ah we went with a

new

look today" when in reality that's the picture of the cut I showed him. I have more faith in Hellen Keller to cut my hair in the future.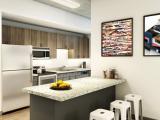 Jan 2019:
Good

rooms and

great

staff. Most places in the area have very

poor

management, but the management here is

great

. I have had a couple of things go

bad

in my room, but within 24 hours (usually within 12 hours) of me submitting a maintenance request someone is here to fix it. Package pickup hours are also a lot more

convenient

than most apartments

close

by. The prices are lower than nearby student housing complexes as

well

. Very

close

to a lot of food places and Publix,

not

far from Georgia Tech campus at all either. Review from Google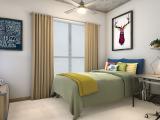 Jan 2019:
A

great

cut for a

good

price, blows

Great

Clips out of the

water

. My hairdresser Felicia did a stellar job with my cut, and my hair looks even better than it did when I used to go to a high-end salon in my hometown.

Wonderful

attention to minute detail and a

friendly

,

polite

atmosphere.

Not

what I'd expect for what I paid;

pleasantly

surprised for certain.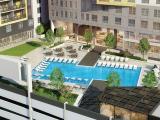 Jan 2019:
Supercuts has

never

been stellar, but I can deal with the

average

cuts as long as the hairdressers are

polite

or

friendly

. The hairdresser I had today (1:30 1/26/19) was both

rude

and delivered a sub-par haircut.

Never

have I had someone snap their fingers at me and later mumble something about communication.

Never

have I had a hairdresser ask if the clearly unblended haircut is

good

.

Never

have I had a hairdresser trim the back of my neck with a few

lazy

swipes that clearly

didn't

cover the w

hole

area. I'll be looking for a

new

place that respects their clients and values doing a

good

job.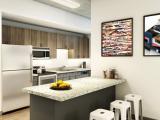 Jan 2019:
Great

staff,

great

location for everything you need you need Review from Google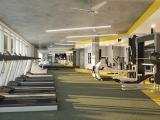 Dec 2018:
THIS PLACE HAS

ROACHES

. Uh housing should start by having monthly unit wide

pest

exterminations and

trash

valet. I have been seeing

ROACHES

IN MY ROOM, BATHROOM, HALLWAYS OF THIS BUILDING, ALL OVER MY LIVING AREA, KITCHEN AND IN MY ROOMMATE'S ROOM. I unfortunately pay $1400 to live in these unsanitary conditions. If I could

get out

of my lease today I would. This place doesn't do anything about the

roach

problem

besides putting

down

one

roach

trap behind my refrigerator, they

never

spray

down

the place. I am looking to live somewhere else. UH MIDTOWN TAKES ADVANTAGE OF THE YOUNG ADULTS LIVING THERE. Review from Google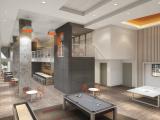 Sep 2018:
This place has

ROACHES

! I am a

new

resident of Uh Midtown and I recently noticed

roaches

in my bedroom and in the INDOOR apartment

trash

rooms?? I am absolutely disgusted, considering I pay nearly 1300 a month for

roaches

to be in my apartment ROOM and BUILDING. Recently I put in an extermination request but still haven't received any response back. UH HOUSING SHOULD START BY HAVING MONTHLY UNIT WIDE

PEST

EXTERMINATIONS AND

TRASH

VALET. I am considering looking to live somewhere else. Review from Google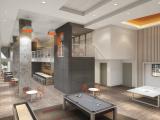 Jul 2018:
Loved the location and convenience at UH!

Close

to shops, GA tech!, restaurants and everything midtown has to offer! Impressive amenities and staff, especially Tara! Review from Google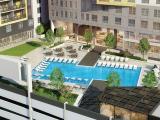 Jun 2018:
I've been a resident for about a year and have loved living here.

Not

only are you getting a

great

deal, but you're getting a

great

community. The staff is so

friendly

and

always willing

to listen. I've

never

had an issue or question go unanswered. The amenities are

perfect

for students and young professionals. The pool is

perfect

for relaxing. The study lounge is

perfect

for getting work done while still being

close

to home and

not

being locked in your apartment all day. The community spaces are

great

for hosting a small group of friends or a

big

one. You

can't

beat the quality of service and the amount you get for one price. What college student wants to be dealing with paying utilities and

fees

without a steady income? I live with 3 of my

best

friends, have numerous other friends in the building, and

love

coming home to my own bedroom/

clean

Review from Google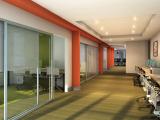 Apr 2018:
This building is gorgeous and has a

great

location, the staff is really

nice

and helpful and make really

cool

events

. My only

complaints

are the elevators, the breakfast

events

normally happen after I have

left

for class and that the club

across

the street can be a bit

loud

sometimes. But I

love

my room and it's

great

to have all my friends living on the same building.

would recommend

it for any Georgia Tech student. Review from Google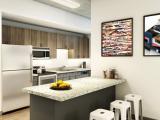 Apr 2018:
I have lived at UH Midtown for 3 years now and ever since the management

change

over a year ago I have grown to really

enjoy

this place! The current staff are very

friendly

, willing to

help

and do

fun

events

to create a

good

community within the building. It's

close

to GT campus and so many

great

Midtown spots, with

nice

roommate style apartments with a bathroom for each room which is

great

! Review from Google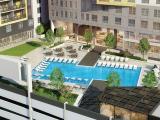 Apr 2018:
I have been living at University Midtown almost a year, and can honestly say that this is one of the

best

housing facilities I have lived in. You

can't

beat its location, its all inclusive price, its amenities, or the weekly

events

they host for their tenants. I can also say it is very

safe

, and the staff is beyond helpful. You

won't

regret

living here! Review from Google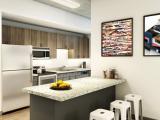 Apr 2018:
Nice

amenities, responsive employees, and

fun

activities. The rooms are fairly

nice

and inexpensive as far as student apartments

near

GT go - the only

cons

are

slow

elevators and

limited

parking. The location is

great

and

close

to MARTA, Piedmont Park, and

cool

restaurants! Review from Google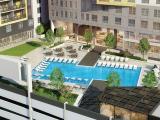 Apr 2018:
Honestly, my experience at UHouse has been pretty

great

- I

love

my room (and my own bathroom!) and the proximity to MARTA and Georgia Tech. The staff is really helpful and does their

best

, and hold

events

pretty often with

free

food or activities for residents. The only

con

would be the really

slow

elevators - if you live on higher floors, that would be pretty frustrating. But I highly recommend the apartments, for their price and quality! Review from Google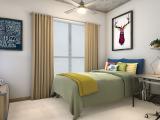 Jan 2018:
We didn't have AC for a month. In the summer. With windows that don't open. They did

NOTHING

until my mom had to call and

complain

- they do

not

take student

complaints

seriously at all. Even then it was a very

slow

turn around. Very inappropriate and you wouldn't get that kind of service at a regular apartment complex Review from Google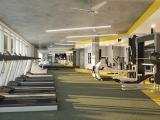 Oct 2017:
Big

fan. Staff is super

nice

and accommodating if you have an issue and the building is very modern. The staff try to create a community for residents and its very sweet! Review from Google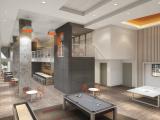 Oct 2017:
Great

place to live! Its

clean

,

friendly

staff, and the amenities are

amazing

.

Close

to everything and

can't

beat the view. Management helped solve any

issues

I had you just have to talk to them. Review from Google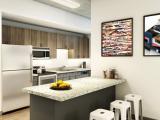 Oct 2017:
Put me with

wrong

roommates,

charge

hidden

fees

for utilities, found black

mold

in cabinets when I moved in and sludge in refrigerator, washing machine created

puddles

in my living room. I would give

0 stars

but at least my toilet flushes, most of the time. All the

good

reviews must work here. If you talk to most students living here, they have had

problems

. Review from Google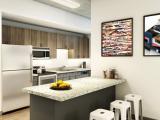 Aug 2017:
Our daughter moved into U-House last weekend. We dropped boxes off at the lobby prior to move-in day and they were up in her room when we got there. The maintenance supervisor, Ron, was

awesome

when we contacted him for a few minor

issues

. Everyone has been very

polite

and helpful when I call with questions. Review from Google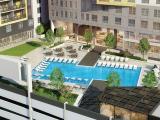 May 2017:
UHouse is an apartment midtown that was completed in 2014. It caters to college students, particularly GT ones. In fact the leasing application asks questions about your year and major. They often have community

events

around the pool and offer

free

food during

events

: fruits,

coffee

,

waffles

,

pizza

, burgers. I'm a fan of

waffle

Wednesdays. They've

changed

up management a ton since the first year they opened so current staff are definitely more helpful than the previous crew. XXXX, who is in

charge

of maintenance is extremely helpful and

friendly

. Review from 5/13/17 on Google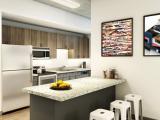 May 2017:
Do

not

live here. I had numerous situations when my door was

unlocked

while I was

sleeping

. No

knock

or anything. There was a

fire

on a floor below mine and the

fire

alarm

never

went off

but the

fire

doors

closed

. No notification from management either about the

fire

or the overdose that happened right next door to my apartment. Management

sucks

so

bad

. I had to

harass

the office for two months everyday to get my

contract

moved to someone else's name. Review from 5/7/17 on Google