Back to Previous
Close Tab
Additional Reviews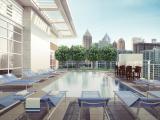 May 2019:
Although my stay at SQ5 has been brief , I can say with all sincerity that this has been the most

pleasant

apartment complex I've ever lived in. Zack at the front office was

very helpful

with my move in process. From the front office staff to the maintenance workers, literally every single encounter with anyone of the staff members has been

pleasant

. The property is kept in pristine condition and host an array of different scenic areas you can relax. I would highly recommend this property to friends and family. Review from Google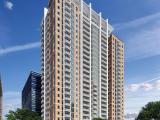 May 2019:
We had a

great

experience leasing our son's apartment for the upcoming Fall. The office staff was attentive and returned all my emails, text and phone calls in a timely manner. We look forward moving our son into SQ5 in August. Review from Google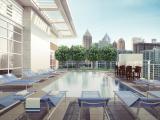 Jan 2019:
2017: Extremely

poor

management staff 2018/2019 edit: Since the building was sold to a

new

company, it has improved exponentially. The office staff is nicer; they host

events

for the residents; the prices

haven't

skyrocketed quite so much; things are much more

organized

and kept cleaner. Much happier! Review from Google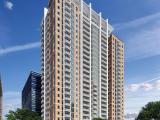 Aug 2018:
+It's

convenient

, pretty, and has

good

floor plans +Staff is

knowledgeable

and

friendly

-

None

of the maintenance requests I have filed have been completed, despite being marked as such -Unit persistently gets no warm

water

, meaning only cold showers -Unit was clearly

not

cleaned or maintained between the end of the last resident's lease and the beginning of mine (

broken

hinges,

clogged

drains, jammed doors,

damaged

blinds, etc.) -

Difficult

to contact or get answers out of staff online or via phone It's a

good

place, but cold showers and clear

lack

of maintenance are immediately apparent

issues

. Review from Google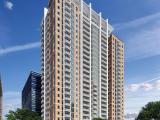 Jul 2018:
I've lived here for the past year and

love

living here! The apartments are

beautiful

and so

spacious

, especially for having friends over. The 25th floor amenities are

great

especially with such a gorgeous view. I am also a student at Georgia Tech and SQ5's location is the

best

on and off campus. Definitely the

best

quality you can get on/

near

Tech's campus. Review from Google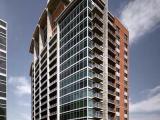 Jun 2018:
Catalina, who I think is the marketing director at SQ5 (and who is SO

nice

to everyone), puts

together

a weekly calendar full of activities for the residents... including yoga every Friday morning, catered dinner from local restaurants every Tuesday

night

, and various special

events

for holidays. They just did a Father's Day

event

where they mailed packages of SQ5 tool kits and greeting cards that we filled out for our dads. For the World Cup this month, they are doing give-a-ways if you correctly guess the score for certain games on their Instagram page. Most days, they set out treats for us too. They are all so helpful,

nice

, and accommodating. I've

never

seen management in an apartment building

care

so much about their residents like they do at SQ5. Review from Google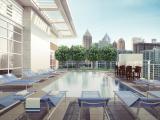 Jun 2018:
This is the

best

off-campus student housing for anyone in the area. It's extremely

close

to Georgia Tech campus as

well

as

good

corporations that could be potential future jobs. Review from Google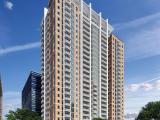 Jun 2018:
Square on Fifth has been a

great

place for my daughter to live. She is

close

to everything and loves having a room and a bathroom to herself. The staff have been particularly helpful recently. Review from Google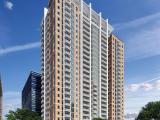 Jun 2018:
The staff at SQ5 is

not

very helpful

. They do

not

help

students with subleasing. They take out money from accounts where the unit is subleased and they should

not

take this money from and then they do

not

issue a

refund

! Honestly the staff is

not

ethical or the principles that they execute by are

not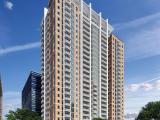 Jun 2018:
The building is gorgeous, the views are

great

. But this apartment complex is

not

worth it for

cost

and service. The staff is

horrible

and

not

helpful at all.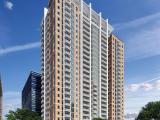 May 2018:
Sq5 is so

nice

to its residents and their friends! The building has

beautiful

views and the staff makes an extra effort to make living her comfortable and

enjoyable

, especially during

finals

week!! Review from Google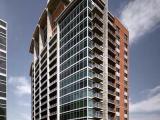 Apr 2018:
SQ5 is a

beautiful

building and the only "off-campus" housing my parents were comfortable with as far as a safety was concerned. We're so

close

to campus that the bus and trolley eliminate my need for a car. The staff is constantly planning

awesome

events

around the building making the apartment feel more like a community. Review from Google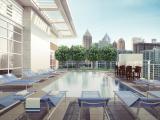 Apr 2018:
This a specific review on one of the maintenance people-Oscar. He is very

friendly

and helpful. He did a

great

job recently fixing the fan in my room, and I was grateful that the annoying

noise

went

away

after he fixed it. Review from Google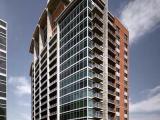 Mar 2018:
1 star

- Went to visit the leasing office. No instructions or labels to the leasing office which is located in a card access building. Followed a student in the building, no

security

in sight. Staff is

courteous

, but

doesn't

seem concerned that a non resident is in the locked building. Its

expensive

because the convenience and popularity but as a fellow concerned student(

not

a resident at sq5) please fix your

security

problems

. Update After Response, 2 star: Yes, please put directions to your leasing office, every student housing has clear and accessible leasing office. Your

coffee

shop was

closed

that day so no staff in sight. I visited again in the evening and a

security

officer was present. Review from Google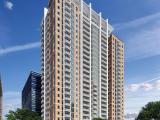 Feb 2018:
Major

issues

with parking availability (we have to park on the SEVENTH level at the lowest and no covered walkway from the deck to the building), rent is high and seems like they spend our money on SQ5 shorts and t-shirts to give

away

, hallways

smell

like

garbage

, constant elevator

issues

, room was

dirty

when I moved in (TONS of hair in the carpet, appliances were

not

wiped

down

, little pieces of

trash

on the ground, strange objects on the floor next to the washer/dryer that were

left

),

water

in the shower does

not

get hot enough, TV glitches up a lot, walls are so

thin

that I can always hear

noise

from the level above me and in the hallway from the farthest bedroom from the door, only one inconveniently placed outlet in bathroom, I

can't

even stand in my bathroom without completely closing the door because the open door blocks every drawer an Review from Google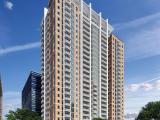 Nov 2017:
Only thing going for it is the view. This is a

horrible

place for students to live because there is no covered parking (even if you are one of the

lucky

few to get a covered spot on the SEVENTH level, you have to walk an uncovered length to get to the building. AKA you're getting soaked if it's raining), rent is

ridiculous

and it seems like they only spend our money on SQ5 shorts and t-shirts to give

away

,

security

is a

joke

...I'm

sorry

, an ATTEMPTED

RAPE

? It is

not

an innocent girl's job to determine whether a young man is a

safe

visitor/resident as she is going home to go to

sleep

, it is

security

's job!! Why weren't

security

measures in place from the beginning like every other normal resident building?? Also, the elevators are always

broken

and

unreliable

. There are even more

issues

regarding cleanliness when you move in, TV glitching up, e Review from Google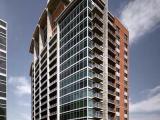 Nov 2017:
Their

lack

of

security

is resulting in attempted

rape

. This is the second time this has happened since I moved in three months ago. The

security

guard sits on his or her phone the entire shift and has absolutely

no clue

when people are being followed into the building and into the elevator room and up to their apartments. They won't do anything about it though. Last time this happened to a friend they told her that's the

risk

you take living in Atlanta. SQ5 is extremely

overpriced

for their

lack

of

security

. Don't live here if you don't want to be a victim of attempted

rape

. Review from Google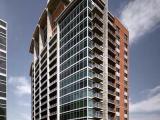 Oct 2017:
Management thinks

security

is

not

important here, as there have been MANY car

break

ins in the parking deck which they lease spots out to. Management will comment here saying it's Lanier parkings

fault

, but they should

warn

people before they buy a parking pass. Also, I have had numerous times where random people are at the SQ5 pool because the view is

good

. Oh and the

worst

: management told my friend that an attempted

break

in in her ROOM by two guys

late

at

night

was

not

their

fault

and it's because it's Atlanta. They need to install more cameras and hire

security

guards that actually do their job. Review from 10/13/17 on Google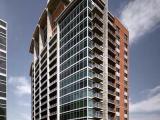 Oct 2017:
Someone tried to

break

into our apartment and

security

just wrote it off. That's

not

acceptable whatsoever and it's happened in multiple apartments and management

doesn't

really do anything about it. Needs to step it up. It's

not

as

safe

as it should be for what we pay Review from 10/11/17 on Google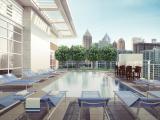 Oct 2017:
A group of young people smoked

cigarettes

on balcony and threw a burning cigarette butt

down

to garden area. It

hit

my shoulder and almost

hit

my 18-month-

old

daughter. Luckily, no one got burned, but I was very shocked and

angry

. I made a report to the management and showed the scene to a staff member. I hope the management initiate corrective and preventive actions, so similar accidents don't happen again. Review from Google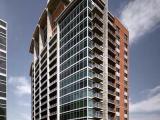 Sep 2017:
If you are a Georgia Tech student or interning in Atlanta for the summer, Square on Fifth is an

excellent

apartment complex to be in.

Security

is top notch. SQ5 has only ever had a

security

"breach" once, and it was

not

threatening

(actually, quite hilarious). Amenities and facilities look brand

new

, and the maintenance workers there are on point and attentive to making sure that the amenities (gym, pool, roof, etc) look presentable and

new

. Management is very responsive and responsible. Apartments come furbished, and the kitchen and rooms are like luxury apartment-style. The complex is very much like a combination of a condo and dorm. I've met some friends just through living in this complex. Review from 9/30/17 on Google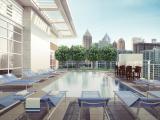 Jul 2017:
My daughter lived here for the summer while interning in Atlanta.

Beautiful

building in a

great

location. No

complaints

whatsoever. Review from 7/28/17 on Google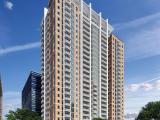 May 2017:
Beautiful

units with

great

amenities. Rates are reasonable compared to the rest of midtown Atlanta, especially since everything is included. Management is responsive. Only

complaint

is that the other residents are all college students who expect to be pampered. Review from 5/24/17 on Google