Additional Reviews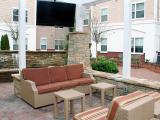 Aug 2018:
They unreasonably

charge

your money when you move out without reasons. Why? They just want money. Government should shut

down

this

scam

company, stealing students' money!!! Even you move out with a

clean

room, they still

charge

you. Why? Because they want your money! I DO

not

recommend this apartment!

Near

Emory, like emory point, clairmont reserve and highland lake are better than campus crossing!!! Review from Google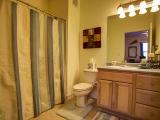 Aug 2018:
Bad

experience!

don't

waste

your money and time in this apartment. They

charge

you additional money without reasons and

notice

and you

don't

have a chance to dispute.

Bad

management,

bad

reputation, so only a few people will renew. They JUST WANT YOUR MONEY! THEY DON"T

CARE

ANY THING! Review from Google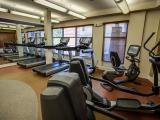 Aug 2018:
They will

charge

you for everything when you move out. Review from Google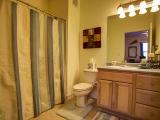 Jun 2018:
don't

waste

your time or money renting from these people. They

ignored

everyone of my request. If I could give a

zero

, i would. Very disappointed. Review from Google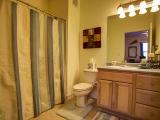 Jun 2018:
I

enjoyed

living at Campus Crossings. The location is very

convenient

to Emory and CDC, as

well

as the grocery store and post office. The staff are

friendly

and helpful, and the maintenance team is very responsive and thorough (especially G, he is

great

!!). I believe that the office is very clear regarding tenant expectations, policies, and procedures. For tenants who do

not

read emails or pay attention to detail, they may find this more

difficult

. However, I think the staff treats tenants like adults, and if you are on top of it, you will have no

problems

living at CC. While the

furnished

apartments is convienent, I would say that the bed, couch, and chairs could definitely be more comfortable. I believe better furniture is needed, given the

cost

of rent. Also, the no-pets policy is a drawback, and some amenities such as valet

trash

(for ex Review from Google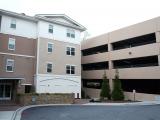 Nov 2017:
It's a

nice

place to live,

nice

people in the office, it's

convenient

, and it's pretty kool Review from Google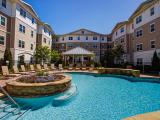 Nov 2017:
You should steer clear of Campus Crossing Briarcliff. There are a litany of reasons to

not

live here. The management is

piss

poor

, they are the

worst

. The front office is perhaps the laziest group of people to have ever managed an apartment complex. Since there such high turnover for the because only students live here for a short period of time, they think it gives them a

free

license to be as

unhelpful

and

disrespectful

as possible. They

never

want to

help

and everything you ask of them is met with either a no or a heck no. The w

hole

place is

abysmal

, the halls always

smells

of fish mixed with

garbage

. The reason for the

garbage

smell

is the

garbage

room is very

dirty

and almost

never

cleaned. You can often find troves of flys or mosquitos in the

garbage

room, or as

I like

to call it mosquito heaven. These are just a small sample of the rea Review from Google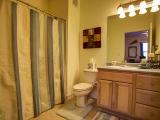 Aug 2017:
Living here was fine. When it comes to money, they are blood-sucking. Their rent is high and move-out

charge

is

horrible

. After I moved out, they

charged

me the price of carpet twice. I

argued

about the second

charge

last month and got no feedback. Review from Google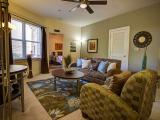 Jul 2017:
I will

definitely recommend

campus crossings at Briarcliff. It is fully

furnished

, with a

close

community which is

safe

, and the emory shuttle just right in front. But sometimes people will hold a

party

at the poolside until

late

night

, the

noise

made me

difficult

to fall

asleep

. And one of the staffs in leasing office is

not

very patient when I have something to ask her. The rest are all very warm and helpful. The room is very private with a restroom in each. The price is too high for me, so I'm planning to

leave

. Review from Google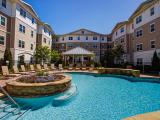 Jul 2017:
Pro

: location and shuttle to Emory.

Clean

environment. Maintenance crew. Price is ok but

nothing

else.

Con

: furniture is a

joke

.

Nothing

about luxury appliances, even Ikea would be ashamed. Management

doesn't

know what they are doing. Absolutely unqualified. I Used to work in a similar business, and if the management would be the same in my

old

business everyone would be fired and someone

new

would be hired. Review from Google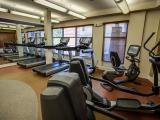 Apr 2017:
Nice

place to stay and centrally located. I stayed for 2 years while in study. I did

not

know many people but campus crossings has many persons from my program. The officers were

friendly

and helpful during my stay. I acquired vehicle when i had an

issues

the officers

help

me with it. I will refer others.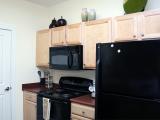 Apr 2017:
Campus Crossings is

close

to the Kroger and I appreciate that I can jump on the shuttle and get to class. I met my fiancé here.

Great

place to stay!
Apr 2017:
Love

the Management office and I have lived here for 4 years. They are very responsive and helped me get to know the area since this was my first stay in the south. I'm from California. I lived in a 2 bedroom.

I like

d the amount of space that they offer and that I had the comfort of using my own bathroom. I had a lot of furniture from undergrad but I

didn't

want to bring it. It was helpful that I could come and

not

have to bring it along. I LOVED my stay here and would stay but back to the west I go!!!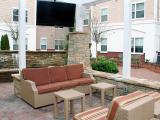 Jul 2016:
Campus Crossing Briarcliff

lied

to get law students to sign lease. Law school classes start earlier than all other classes at Emory, but staff at Campus Crossing Briarcliff promised that they always let law students move in early because of the law school schedule. Now, Campus Crossing Briarcliff is saying that they

won't

let anyone move in until Monday, August 15, 2016, and that's the first day of classes for Emory Law! Orientation for

new

law school students starts on August 9th. Campus Crossing Briarcliff made an intentional, material misrepresentation to improperly induce law schools students to sign the lease. Classic case of bait and switch. You should steer clear of Campus Crossing Briarcliff.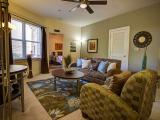 Jun 2016:
I definitely do

not

recommend living here. The only two

pros

are that it comes

furnished

and if you

don't

have a car the shuttle stops right in front.

Cons

: The staff in no way goes out of their way to

help

you out when you asked repeatedly in advance for accommodations to situations that they bring on the tenants. They try to strong arm the tenants into doing things that are

not

in the lease and

threaten

if you

don't

agree to it they will slap you with

fees

, which they legally

can't

since it is

not

directly stated in the lease. There are way too many inspections and you do

not

get to refuse to them. I think over the past year I had 10 inspections for different reasons. Seriously how many times do you need to inspect an apartment. Just do it once a year and do

not

disturb the resident any longer. They make you move out by noon on the last day Review from Google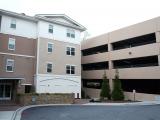 May 2016:
Moved out this month. I

enjoy

experience with Campus Crossings. Very

convenient

to the Emory University. The staffer officers were

always helpful

. I

enjoy

my room and suite mates and privacy of bedroom. There is furniture. Also the room was comfortable and I appreciate my own bathroom space. Downtown Atlanta is

close

to get to by train or car. I

would recommend

. Review from 5/27/16 on Google
May 2016:
Save yourself money and pick somewhere else to live. There are

plenty

of better complexes

near

shuttle routes. The "high-speed" internet that they advertise does

not

exist, and the w

hole

complex is offen without Internet.

Poor

management that

doesn't

seem to

care

about the residents. The list goes on and on. Review from 5/10/16 on Google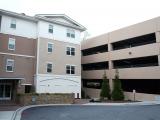 Oct 2015:
Campus Crossing is OK!

I like

everything else except the

noise

. Review from 10/27/15 on Google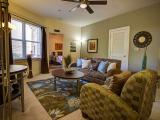 Jul 2015:
By far the

worst

experience. Maintenance staff is

wonderful

. Front office is

not

. "We are

not

obligated to call tenants back" - direct quote. Car was

broken

into -

nothing

they can do about it. I know of other happenings inside of the "gated/locked community" (woman almost raped, etc.). And the

NOISE

! You can literally hear everything your upstairs AND downstairs neighbors are doing. Review from 7/2/15 on Google