Additional Reviews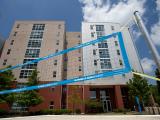 May 2021:
Do

not

move here ! Moral of the story is your better off staying in a dorm !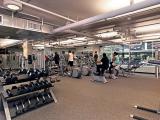 May 2021:
Cheap

rent isn't worth dealing with

fire

alarms

going off and then receiving notifications last minute staying it was just a false

alarm

or "testing". Yes the front of the building and show room is beautifully advertised but come see upstairs , back up

trash

, random roommate selections of all ages ! Don't be dumb like the rest of us reviews say it all . Management doesn't

care

it's a job ! Parking you will get booted ! You will have numerous

problems

when you move in and oh be ready to

clean

because your unit will be

dusty

with a

cheap

paint job !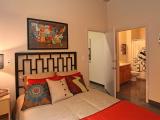 May 2021:
Do

not

move here ! Moral of the story is your better off staying in a dorm !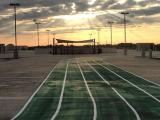 Aug 2020:
The TL;DR of this review is you are paying too much to live in these

poor

conditions also,

beware

it is about $900-$1010 PER ROOM

NOT

FOR THE W

hole

UNIT that is

not

clear on their website or before you move in. Also,

notice

the 5-star reviews are concise and generic with no details. It's because the staff have half baked

events

and have people

leave

5-star reviews to "win" items. I think you should live here if you have no other housing options in the Atlanta area, as you will be homeless if you

don't

move into westmar. The building is

disgusting

at all times. The hallways

smell

like

trash

, and the elevators and stairwell

smell

like

pee

. If you need peace and

quiet

westmar is

not

for you, the walls are

paper

-

thin

, and you can hear the conversations of the people who live next to you. If you

don't

like the

smell

of weed or

cigarettes

, this is also

not

the pl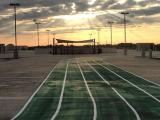 Jan 2020:
I've only been here for a week and when I moved in there were known

problems

that were going to be addressed within 48 and they still haven't been taken

care

of and a work order was placed in to fix the faucet in the bathroom and that still isn't fixed. This place has a F rating with the BBB snd I see why because all they are concerned about is getting the money and don't keep up with that maintenance of the building. The website of this place must be from when it was first built because it definitely doesn't look like that at all.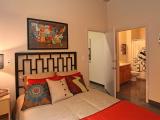 Oct 2019:
The sip & paint was hosted by Tori — the resident service manager. She was

amazing

and very informative about painting. Light refreshments and drinks was provided, definitely

enjoyed

myself! Excited to take my painting home :) Review from Google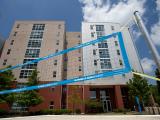 Oct 2019:
Miss Tori is my favorite employee here at WestMar. She always greets me and my friend and tries to make our experience

pleasant

. I really

enjoyed

her Sip N' Paint. It was a

great

opportunity to meet other residents and relax after a long week of school. Review from Google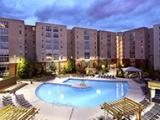 Oct 2019:
I want to give a special thanks to Tailah for helping answer all of my questions (and I had a lot of them) and being so patient and

knowledgeable

! She was so

polite

over the phone and has

great

communication skills. We will be moving into Westmar in December and I already feel like this has been the

best

decision! Review from Google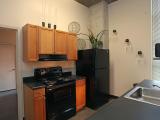 Sep 2019:
Great

starter home for college students. I had the double bedroom unit and it was

clean

and

spacious

and

quiet

hallways. I also

enjoyed

the study room as I use the computer pretty often. The pool is

big

and it's outside. They always have pool parties and barbecues in the pool area. Westmar was

fun

for me, I kind of miss it too.

Great

Memories! Manager Tori was really

nice

when I had a

concern

about my roommate. She's

very helpful

Review from Google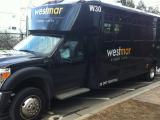 Sep 2019:
I visited a few days ago for a tour and the staff was super

nice

and helpful. They showed me around and provided all the information I needed.The apartments are really

nice

and way better compared to some of the other places I have checked out like The Standard and Solace.They also offer a shuttle to and from Georgia Tech which is really

convenient

. I know this place has a lot of

negative

reviews but for the price and location in the middle of Atlanta, it is really worth.I

can't

wait to move in soon! Review from Google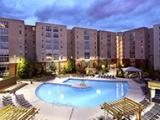 Jul 2019:
This place is

trash

, and coincidentally you'll see bags of

trash

spread throughout the complex in the stairwells and hallways and

across

the

filthy

floors. The process of checking guests in probably takes 15 minutes and is

ridiculous

and over complicated. This is funny because as secure as

security

may seem, someone was living in my apartment (for 6 months) who

wasn't

supposed to be,

wasn't

even a resident but the staff simply said that we should take

care

of it. This place

smells

like weed 24/7. The trains that are right next to Westmar make sounds that will rip your brain in half. The

fire

alarms

and random

alarms

went off

in the middle of the

night

constantly throughout my stay. The pool was green for probably 5 months, and then was

closed

for another 2. The only

positive

thing I can say is that the shuttles were somewhat

nice

, even though they

didn't

show up sometimes and

left

me stranded or

late

for class Review from Google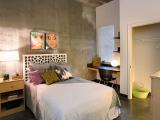 Jul 2019:
Google makes me give at least

1 star

so that's why they get that. Super

not

worth your money even if it is the more

cheap

option for students in Atlanta.

Security

is

awful

. Someone got into my apartment who

didn't

live here and

security

let her in because she simply said she did live here? It

smells

like weed 24/7 no matter where you are unless you're within 100 feet of a

trash

chute, then it

smells

like god

awful

trash

. The

fire

alarms

and panic

alarms

constantly

went off

for no reason and would

not

be resolved by staff until much later. If you have utilities they probably will

break

after the first use. If you get it fixed, it will

break

again shortly after.

don't

be

fooled

, the pool might look

good

now, but for the majority of the warmer months last summer and fall, the pool was bright green with algae and

never

cleaned. Like ever. Management is

awful

. They're

nice

people but they're all on different planets I swear Review from Google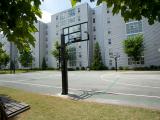 Jul 2019:
Tiffany was

amazing

!!!!! Helped me after hours to get the

perfect

unit for me and my dog. I went through two rooms before I found the right one. It was a blessing. Her and her team work their magic.

definitely recommend

!! Review from Google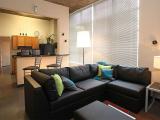 Jul 2019:
My friend's son lives here and it's always something happening. From cars getting

broken

into, to overly intrusive

security

. The things that they should be concerned with, they are

not

... including

filthy

hallways that I saw when I was there to visit. Also, my friend's son has had television serviced, local or cable in about a yr. They keep saying, there's a list... and that it will be fixed because they now have a dedicated contact person with the cable service.....lies. The cable personnel came in and inspected the unit, told them that the w

hole

apt was wired

wrong

... and they

haven't

seen them since. I

can't

speak for everyone but I know my friend

isn't

happy

. I

notice

that the feedback on here is generic..."

sorry

your experience was less than satisfactory. Please call......." that also shows

lack

of

care

/

concern

Review from Google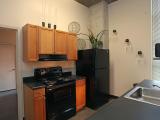 Jun 2019:
Erica was

very helpful

over the phone. She answered all my questions with ease and she was very

polite

. Thank you soo much Erica. Can't wait to move in Review from Google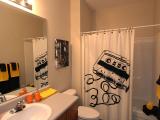 Jun 2019:
Hi, I just spoke to Erica on the phone on the accommodations and pricing and she was soo PHENOMENAL! She answered every question with patience and was able to answer my questions. Thank you Erica for everything!! You're the

best

! Review from Google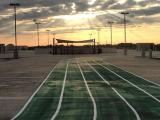 Jun 2019:
West Mar Lofts are

perfect

for first time students who are renting on their own. It gives them a campus life but with more adult responsibilities. Customer Service was

AWESOME

! Tailah was very informative and was able to answer all my questions. She definitely calmed my nerves as a parent. TAILAH ROCKS!! Review from Google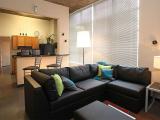 Jun 2019:
I decided to move into westmar as they had

amazing

prices and an

amazing

apartment building. The staff was

amazing

in helping me get situated as I needed to move in a little earlier than was planned. Everyone was

polite

and

amazing

and I couldn't ask for better. Review from Google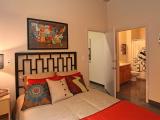 May 2019:
The only issue I have is my roommate and the INCREDIBLY HIGH PRICES.A roommate match was advertised but, I was definitely thrown into a room with a random person. NO MATCH AT ALL. I believe that it should be easier to switch roommates or move out with out paying

ridiculous

fees

. Unfortunately I

won't

continue to stay at Westmar because of high

cost

and roommate

issues

. If you have a group of friends and are willing to pay then Westmar is

PERFECT

! Roommate changes and

breaking

leases should be a lot easier considering it is still student housing. I made the

mistake

of signing a

new

lease because I was promised a gift card. I

NEVER

received that gift card. I just want to move out. I am absolutely

miserable

. I found someone to takeover my lease and someone in the office gave her a "better deal." Instead of allowing her to takeover my lease they decided to take

away

my choice of

leaving

. I AM BEYOND DISGUSTED AND DISAPPOINTED with both cardinal group management and Westmar Review from Google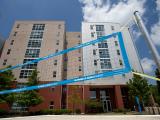 Apr 2019:
David Mitchell is a

great

shuttle driver , he makes sure all residents are comfortable and feel welcomed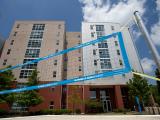 Apr 2019:
David is a phenomenal shuttle driver. He literally goes out of his way to make sure routes for the shuttles are met and sustain. You can always be sure when you

run

into him that you will have a smile. He's very intellectual and does his job to the

best

of his abilities. Review from Google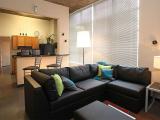 Apr 2019:
I can say that the staff in the office is very

friendly

and helpful with all my

issues

I've had. The

new

maintenance time is

awesome

. They do the

best

to make sure any

issues

in the unit are token

care

of and there communication with residents has been

great

. Review from Google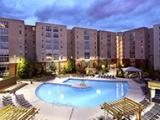 Mar 2019:
I'm considering moving to the Atlanta area and spoke with Tiffany today. She was informative and kind. I've yet to make a decision about moving but I truly appreciated the information. Let's just say that I didn't get the same feeling when I called other places. Review from Google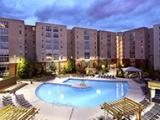 Mar 2019:
I went on a tour here, since I'm considering moving to Atlanta. The girl who gave me a tour, Shelby, was

AMAZING

! She was

professional

, answered all of my questions (and believe me, I had a ton),

friendly

(and

not

bothered by my 100000 questions at all), and made me feel incredibly comfortable! I look for a lot when I'm looking for somewhere to live, and Shelby really

went out

of her way to make sure I felt this could be my home. There's a LOT included for the price, the location is

convenient

, and the staff is

friendly

! If I end up moving, it'll be here! Review from Google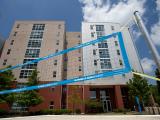 Mar 2019:
I

love

the shuttle service at Westmar! Ashley is so

amazing

and helpful. The community

events

are also

great

. Westmar is the first place I lived after moving out of my parents house. I am so

happy

I chose to live here. Review from Google