Additional Reviews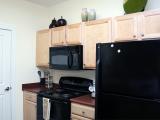 Jul 2019:
As a first year graduate student and

new

to the area this apartment complex was a

perfect

fit! The apartments are

well

kept, fully

furnished

,

close

the bus line, and

near

everything you need within walking distance. From the moment we set on site, the staff was

friendly

, especially Bri, and helped us in every step of the process. They are used to dealing with students so they are kind to first-timers and made me feel empowered through the process. The workout room and pool are

easy

to use and

convenient

. It was a

great

place to live for the first year. I

would recommend

to people needing the convenience or wanting to meet

new

people. I met some of

best

friends by living here and through their

events

. Thanks for all ya'll do! Review from Google
May 2019:
Management closes early on weekdays. They also ticket cars in the VISITOR lot using a sticker on your window that is

difficult

to remove and can

damage

your car. Managment put a wet floor sign in front of a massive

vomit

pile and

left

it for a full month before cleaning. Management has

not

responded to AC being

broken

in middle of GA heat for months while still continuing to

charge

for AC. Matter has still

not

been solved we are now facing the possibility of withholding rent.

Prime

example of apartment complex

caring

very little for the students living in them. Review from Google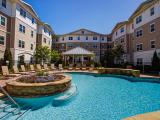 Mar 2019:
Worst

apartment ever lived in. The hallway

smells

like

rotten

eggs after couple months of moving in (which is the only time in the year they

clean

the hallway). The carpet of the hallway also become

gross

during the year, and they

don't

really

care

even you

complain

. Blackmail you when and after you moved out. Please be careful. Try to take as many evidence pictures you can to make sure their blackmail

won't

work. What a

joke

they replied in such a

good

manner under the Google review and ask me to give them a call. I tried to call them many times after they sent me the so called "move out invoice". Each time their answer was we are

not

able to make any changes to the invoice because that is what their inspector said, but at the same time, they

refused

to provide any evidence or pictures to prove the unreasonable

charges

that's nearly one-month rent. Even told me feel

free

to sue if I

don't

believe it, since there's

nothing

they will do anyway Review from Google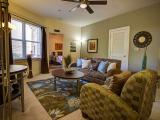 Mar 2019:
Threatens to terminate resident leases (and force you to pay the remainder until they find a replacement) based upon suspicion without any evidence. If a roommate makes baseless false

complaints

to CC without bringing it up with you, they refuse to tell you what occurred to "

not

cause tension" then

blame

you in the

event

that the roommate leaves the property. Emory

police

has jurisdiction of this property and yet has no access during emergencies after hours and, if they have to destroy property to enter the building

due

to

lack

of access, you will be

forced

to pay. DO

NOT

HAVE ANY EMERGENCIES HERE AFTER HOURS I've emailed the already about this several times and they refuse to give me any information.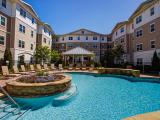 Feb 2019:
I resided at CC Briarcliff for approximately 2 years, and I had a

great

experience. - The leasing office staff is very

friendly

. I have been able to work

well

with them through any

issues

I have had during my time period, and they are very responsive to resident concerns. They are also

great

at following-up with residents regarding

issues

. They frequently host building

events

to boost camaraderie, and go out of their way to be helpful. - The maintenance staff is also

great

. Maintenance requests are often handled within 48 hours of submission, and the leasing staff is very

good

about following up with residents to ensure that everything is resolved. Along these lines, the building itself is very

clean

and

well

-maintained. - A flaw regarding the building itself is that the walls are extremely

thin

. I can hear my upstairs neighbor very

well

, to the point of being able to follow her conversations Review from Google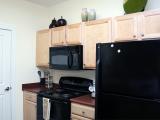 Feb 2019:
I have lived at Briarcliff Campus Crossings for about 3 years now, and I can confidently say that this apartment complex is an

excellent

, comfortable, and truly welcoming place to live. The staff are consistently

friendly

, helpful, and go above and beyond to ensure you have what you need in a timely and effective manner. Repairs are made soon after requests are put in, the units are

well

-equipped and comfortable, and the onsite fitness facility has a

good

range of cardio and weight equipment. I

love

living here and am

happy

I have chosen to do so!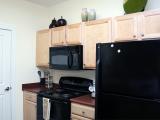 Feb 2019:
In my (almost) two years of staying at Campus Crossings....I have

nothing

but

positive

things to say. First, the convenience of this place is

amazing

due

to its

close

proximity to Emory and the Emory shuttle (b route) stopping right at the apartment. Secondly, the staff here is super helpful and so warm and inviting. Every time I go to the issue, I feel so welcomed. They even

throw

intimate social

events

for the residents that bring a sense of home and family. Lastly, I've heard a lot of students

complain

about the high rate of rent. But in my opinion, when I think of so many of my peers at Emory that commute every single day from places 30min to a hour

away

- you can't really beat the price here. I do wish the apartment gym had more equipment and was bigger. Other than that, this place is

LOVE

. Thank you Campus Crossings for being HOME.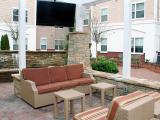 Aug 2018:
They unreasonably

charge

your money when you move out without reasons. Why? They just want money. Government should shut

down

this

scam

company, stealing students' money!!! Even you move out with a

clean

room, they still

charge

you. Why? Because they want your money! I DO

not

recommend this apartment!

Near

Emory, like emory point, clairmont reserve and highland lake are better than campus crossing!!! Review from Google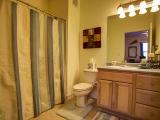 Aug 2018:
Bad

experience!

don't

waste

your money and time in this apartment. They

charge

you additional money without reasons and

notice

and you

don't

have a chance to dispute.

Bad

management,

bad

reputation, so only a few people will renew. They JUST WANT YOUR MONEY! THEY DON"T

CARE

ANY THING! Review from Google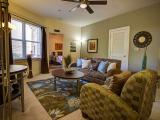 Aug 2018:
They will

charge

you for everything when you move out. Review from Google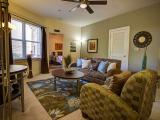 Jun 2018:
don't

waste

your time or money renting from these people. They

ignored

everyone of my request. If I could give a

zero

, i would. Very disappointed. Review from Google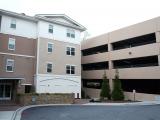 Jun 2018:
I

enjoyed

living at Campus Crossings. The location is very

convenient

to Emory and CDC, as

well

as the grocery store and post office. The staff are

friendly

and helpful, and the maintenance team is very responsive and thorough (especially G, he is

great

!!). I believe that the office is very clear regarding tenant expectations, policies, and procedures. For tenants who do

not

read emails or pay attention to detail, they may find this more

difficult

. However, I think the staff treats tenants like adults, and if you are on top of it, you will have no

problems

living at CC. While the

furnished

apartments is convienent, I would say that the bed, couch, and chairs could definitely be more comfortable. I believe better furniture is needed, given the

cost

of rent. Also, the no-pets policy is a drawback, and some amenities such as valet

trash

(for ex Review from Google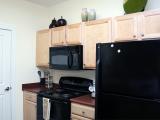 Nov 2017:
It's a

nice

place to live,

nice

people in the office, it's

convenient

, and it's pretty kool Review from Google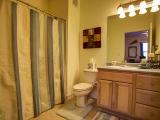 Nov 2017:
You should steer clear of Campus Crossing Briarcliff. There are a litany of reasons to

not

live here. The management is

piss

poor

, they are the

worst

. The front office is perhaps the laziest group of people to have ever managed an apartment complex. Since there such high turnover for the because only students live here for a short period of time, they think it gives them a

free

license to be as

unhelpful

and

disrespectful

as possible. They

never

want to

help

and everything you ask of them is met with either a no or a heck no. The w

hole

place is

abysmal

, the halls always

smells

of fish mixed with

garbage

. The reason for the

garbage

smell

is the

garbage

room is very

dirty

and almost

never

cleaned. You can often find troves of flys or mosquitos in the

garbage

room, or as

I like

to call it mosquito heaven. These are just a small sample of the rea Review from Google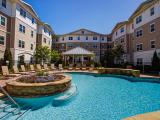 Aug 2017:
Living here was fine. When it comes to money, they are blood-sucking. Their rent is high and move-out

charge

is

horrible

. After I moved out, they

charged

me the price of carpet twice. I

argued

about the second

charge

last month and got no feedback. Review from Google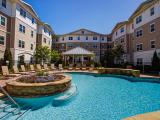 Jul 2017:
I will

definitely recommend

campus crossings at Briarcliff. It is fully

furnished

, with a

close

community which is

safe

, and the emory shuttle just right in front. But sometimes people will hold a

party

at the poolside until

late

night

, the

noise

made me

difficult

to fall

asleep

. And one of the staffs in leasing office is

not

very patient when I have something to ask her. The rest are all very warm and helpful. The room is very private with a restroom in each. The price is too high for me, so I'm planning to

leave

. Review from Google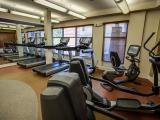 Jul 2017:
Pro

: location and shuttle to Emory.

Clean

environment. Maintenance crew. Price is ok but

nothing

else.

Con

: furniture is a

joke

.

Nothing

about luxury appliances, even Ikea would be ashamed. Management

doesn't

know what they are doing. Absolutely unqualified. I Used to work in a similar business, and if the management would be the same in my

old

business everyone would be fired and someone

new

would be hired. Review from Google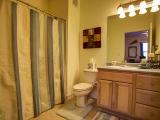 Apr 2017:
Nice

place to stay and centrally located. I stayed for 2 years while in study. I did

not

know many people but campus crossings has many persons from my program. The officers were

friendly

and helpful during my stay. I acquired vehicle when i had an

issues

the officers

help

me with it. I will refer others.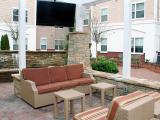 Apr 2017:
Campus Crossings is

close

to the Kroger and I appreciate that I can jump on the shuttle and get to class. I met my fiancé here.

Great

place to stay!
Apr 2017:
Love

the Management office and I have lived here for 4 years. They are very responsive and helped me get to know the area since this was my first stay in the south. I'm from California. I lived in a 2 bedroom.

I like

d the amount of space that they offer and that I had the comfort of using my own bathroom. I had a lot of furniture from undergrad but I

didn't

want to bring it. It was helpful that I could come and

not

have to bring it along. I LOVED my stay here and would stay but back to the west I go!!!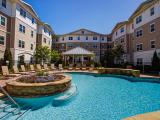 Jul 2016:
Campus Crossing Briarcliff

lied

to get law students to sign lease. Law school classes start earlier than all other classes at Emory, but staff at Campus Crossing Briarcliff promised that they always let law students move in early because of the law school schedule. Now, Campus Crossing Briarcliff is saying that they

won't

let anyone move in until Monday, August 15, 2016, and that's the first day of classes for Emory Law! Orientation for

new

law school students starts on August 9th. Campus Crossing Briarcliff made an intentional, material misrepresentation to improperly induce law schools students to sign the lease. Classic case of bait and switch. You should steer clear of Campus Crossing Briarcliff.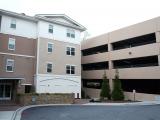 Jun 2016:
I definitely do

not

recommend living here. The only two

pros

are that it comes

furnished

and if you

don't

have a car the shuttle stops right in front.

Cons

: The staff in no way goes out of their way to

help

you out when you asked repeatedly in advance for accommodations to situations that they bring on the tenants. They try to strong arm the tenants into doing things that are

not

in the lease and

threaten

if you

don't

agree to it they will slap you with

fees

, which they legally

can't

since it is

not

directly stated in the lease. There are way too many inspections and you do

not

get to refuse to them. I think over the past year I had 10 inspections for different reasons. Seriously how many times do you need to inspect an apartment. Just do it once a year and do

not

disturb the resident any longer. They make you move out by noon on the last day Review from Google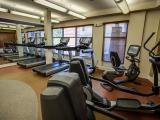 May 2016:
Moved out this month. I

enjoy

experience with Campus Crossings. Very

convenient

to the Emory University. The staffer officers were

always helpful

. I

enjoy

my room and suite mates and privacy of bedroom. There is furniture. Also the room was comfortable and I appreciate my own bathroom space. Downtown Atlanta is

close

to get to by train or car. I

would recommend

. Review from 5/27/16 on Google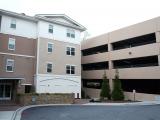 May 2016:
Save yourself money and pick somewhere else to live. There are

plenty

of better complexes

near

shuttle routes. The "high-speed" internet that they advertise does

not

exist, and the w

hole

complex is offen without Internet.

Poor

management that

doesn't

seem to

care

about the residents. The list goes on and on. Review from 5/10/16 on Google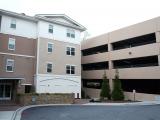 Oct 2015:
Campus Crossing is OK!

I like

everything else except the

noise

. Review from 10/27/15 on Google