Apartment Reviews
Back to Previous
Close Tab
Additional Reviews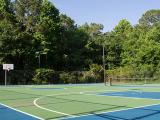 Oct 2019:
Truly, an

amazing

experience renting with the Vault.

Friendly

staff and

always attentive

. Had an issue with my ceiling fan twice however

quickly

fixed each time it occurred. 👍🏼 Review from Google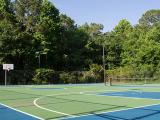 Oct 2019:
I moved into The Vault in August and have

nothing

but

good

things to say. They've been so helpful in the w

hole

process and I

love

my

new

apartment. It's

spacious

and I

love

the

new

renovations they've done. If I have any maintenance

issues

, they're

quick

to respond. The resident

events

are really

fun

too. I encourage anyone looking for an apartment to check them out. Review from Google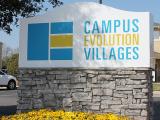 Oct 2019:
The office staff is so welcoming and

fun

! Work orders are done within a day or two! The

events

they hold are actually

fun

and put

together

so

well

!

Love

The Vault !! Review from Google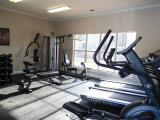 Sep 2019:
I've had a pretty

good

experience here. The staff and maintenance are

friendly

and

very helpful

for the residents. Every time I've had an issue, the staff have always done everything that they can possibly do to

help

me resolve it in a

quick

and

professional

manner. I have

nothing

but

positive

things to say about them Review from Google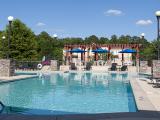 Sep 2019:
If you are looking for an

affordable

,

spacious

, comfortable living space then the vault is the place for you. The staff is super

friendly

and very attentive to their residents needs. They will also bend over backwards to make sure that your needs are met and that your requests are heard. They are literally the

best

staff in Statesboro!!! Review from Google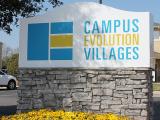 Aug 2019:
My experience with The Vault has been tremendously

awful

!! I have had

nothing

but

problems

and frustration with them since I have moved in. The management is very

unprofessional

and

rude

towards myself and my roommates. Mary Bass the property manager, has been very impolite towards every situation I have with her! The

bugs

here have been

bad

since I moved in and I have told them numerous times to spray and they

never

do. I will call them and ask them nicely to fix things and they will either take weeks to do it ,or tell me it's

not

important and they have more important things to do. The WiFi doesn't ever work with my electronics, because it's so

slow

. I haven't lived here for long and I already

hate

it. I WOULD

not

recommend LIVED HERE AT ALL!! Don't

waste

your time or your money. Review from Google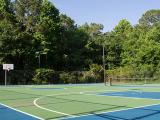 May 2019:
I've been having

problems

since I moved in. Maintenance is

terrible

. WiFi is

never

working! Cable is fuzzy! I've been putting the same work order in since August 2018 it has yet to be fixed. You can ask three people the same question and you'll get 3 different answers. There's an opening in the bottom of our balcony door where

bugs

come in and when I just called to ask for an exterminator and for the door to be fixed the lady named Liz said that the

bugs

are there because we bought them with us. Let this be your last resort! Review from Google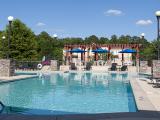 Apr 2019:
Very

good

at communicating with their residents when they are going through

issues

concerning their leases. I am actually excited to live there, even though I'll be going in without roommates. Extremely accommodating to my summer plans

due

to Basic and AIT in Missouri. Highly recommend just because of their people skills. Review from Google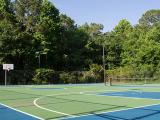 Apr 2019:
I

love

the

new

renovations here! Looks like a completely different place. The staff is

amazing

! Junelle is always so sweet & welcoming and makes you feel at home. Review from Google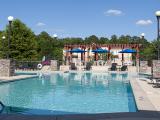 Apr 2019:
Great

place to live for a solid price. Leasing agents are all really

friendly

and always try to give back to residents with

free

food and contests.

Not

worrying about bills is a plus, and you're 5 minutes from campus. Totally recommend this place for students. Review from Google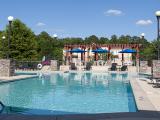 Apr 2019:
The housing is

nice

. The staff is

awesome

. They have

great

events

. When something goes

wrong

they make sure it is fixed. Review from Google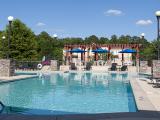 Feb 2019:
This property is very

well

maintained and I absolutely

love

it. Everyone who works here has been very

friendly

and helpful. Overall it's a win!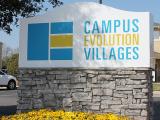 Feb 2019:
I will rate them a

zero

. After they

trick

into signing a lease with them, they pretty much dont

care

about you anymore. All they want is your money, they may appear

nice

and

friendly

before you sign but they are

not

! Do

not

sign with them! Mary bass doesnt know anything about being a manager. She

never

helps with any

issues

or concerns Review from Google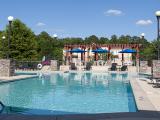 Feb 2019:
I will rate them a

zero

. After they

trick

into signing a lease with them, they pretty much dont

care

about you anymore. All they want is your money, they may appear

nice

and

friendly

before you sign but they are

not

! Do

not

sign with them! Review from Google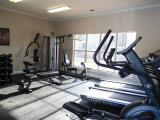 Jan 2019:
I've lived here for almost two years now and I can say without a shadow of a doubt that these are some of the most

professional

people I've had the

pleasure

to deal with. The updated apartments are

clean

and very

nice

. A lot of

great

community

events

to meet

new

people and hang out. If you're looking for a budget

friendly

place to live. I

would recommend

The Vault to anyone. Review from Google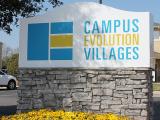 Jan 2019:
This place is a

great

place to live at. It is very

quiet

during the week days, but lively enough on the weekends to keep you busy. The location is is

great

and the staff is

amazing

Review from Google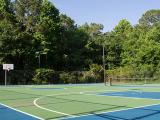 Jan 2019:
We recently just toured and everyone there was so

nice

and welcoming of us! We really loved the apartments and the atmosphere! We loved that our tour guide, Jalysha Joseph was so willing to answer all of our questions and make us feel like we could imagine our self living here! We loved the Vault! Review from Google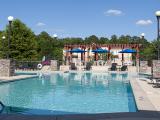 Dec 2018:
I went in to ask a few questions about their property, the staff was

amazing

and very

friendly

. They were very

knowledgeable

about the property and no

problems

answering all my questions!!!! Review from Google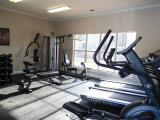 Dec 2018:
You send a person to collections for $150 in which the person did turn in the keys and it lowered their credit. Hope you feel

great

about yourselves. Save your breathe and

don't

respond. I hope no one lives here ever again. Review from Google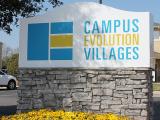 Dec 2018:
A few days ago I came in to ask questions about my daughter and received a

great

experience from both of the young ladies at the desk! All of my questions were answered. This a GORGEOUS property. Review from Google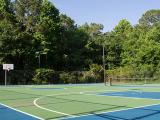 Dec 2018:
I absolutely

love

this property. . I lived here when it was the Point and CEV and now that its The Vault I have really seen a

change

in the property! The leasing staff is always so

friendly

and my neighbors are pretty respectful! Review from Google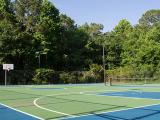 Nov 2018:
I

love

this apartment complex. Lauren was extremely helpful with the leasing process. She's so

nice

! Review from Google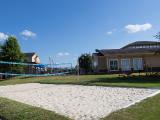 Oct 2018:
Love

the vault and the people working at the office! Lauren is seriously so helpful and she is the absolute sweetest. Her and all the other employees really make living at the vault that much more

enjoyable

! Review from Google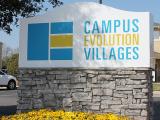 Oct 2018:
I've had a

great

experience at the Vault. Lauren Mueller has been such

amazing

help

to me while I've lived here. When you call, ask for her!

Great

at customer service, and always in such

happy

spirits!!! :-) Review from Google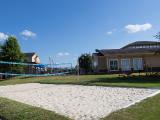 Aug 2018:
The w

hole

office and management team is doing so

great

considering what they were given. People are being hard on this property because of what it used to be. Now with the

new

team up in the office, I haven't had a single issue. And everything I had questions about was

quickly

responded too. Lauren in the front office is one of the

best

, she helped me through this w

hole

process of moving and I can't wait to see the rest of renovations and changes this

new

management team has brought with them. Review from Google