Additional Reviews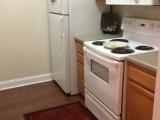 Feb 2021:
PARENTS PLEASE BE AWARE!! THE GEORGE APARTMENTS HAS CERTAIN NEIGHBORS SELLING WEED,

SHOOTINGS

ALL OF THE TIME!! THEY WILL TELL YOU THAT YOUR ON THE LIST FOR

NEW

FURNITURE!! ITS A

LIE

!!!! THEY'RE

NOT

OPEN (7)DAYS A WEEK !! LIES!!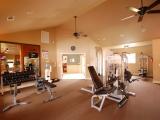 Feb 2021:
THE LEASING OFFICE STAFF (2) in particular name Margo Fryson who's a generic office assistant AND Kia Johnson who's a

Fake

sorority'SISTER' is a coward!!!!

Unprofessional

, No class, uuum idk if I should humans but parasites. The furniture is

disgusting

!! These people are ignorant species! All they do in the office is order hot wings and says to the minions to tell the tenants hat they're busy which is always a

lie

!!! The George Apartments has been a very

horrible

experience since the professionals kaleigh,Anna,josh. Who's was so

professional

about their job. Until these people decide to force intimate and bullied them to

leave

. The staff that's there now the owner of the property are

crooks

and has his main (2) minions

fighting

for them. Tenants are selling weed all over the property! And

police

comes riding around because of the

complaints

from tena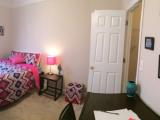 Jan 2019:
I have been living in The George since May of 2018. My stay here has been very

pleasant

and comfortable. I

love

how

professional

and

friendly

the stay is. I

would recommend

this facility to anyone who wants a

quiet

and peaceful environment.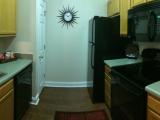 Dec 2018:
Has a

great

location that is

close

to campus. The staff is

always willing

to

help

and know their residents by name. They are

quick

to fix any

issues

with a

positive

attitude. The rooms are

spacious

with an enourmos closet and private bathrooms. 100%

would recommend

👍🏽 Review from Google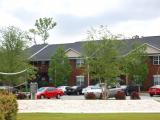 Dec 2018:
I've been here since August of 2018 and I

love

it. I first meet the staff in the library on campus. They invited me and some friends to the grand opening of the George, which was

amazing

! They treated us like family. When ever I go into the clubhouse I'm always greeted with a smile. They are by far the nicest people I've met. They genuinely

care

about you and your apartment, they don't see you as just another renter. Review from Google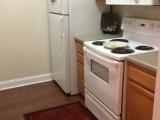 Dec 2018:
The George is located in a

great

area and has

great

apartments. It works out

well

for my commute. Very

spacious

and

nice

. The staff are

very helpful

and

polite

. Also there are

great

events

hosted by the staff in the club area. Review from Google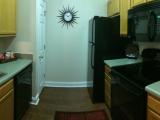 Dec 2018:
My daughter will be living here in the fall and I could

not

be even more satisfied than I am already with the place. I feel relaxed after the staff member mentioned that there is a courtesy officer living there,

not

to mention that the property has the least amount of

crime

rates rather than Cambridge and Axis Crossing. I am excited to have my daughter live in a

safe

environment with a fabulous staff that provides top notch customer service. Review from Google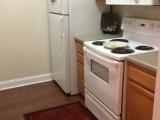 Dec 2018:
The George is a really

nice

complex. It's

well

kept and the apartments are super

nice

. If you need a tour, I highly recommend that you ask for Kayla. She has an

amazing

personality and is very

knowledgeable

of the complex. She was attentive and so

positive

the entire time. Looking forward to living there! Review from Google
Dec 2018:
I'm a college student transferring to Ga Southern next semester and a couple weeks ago I came here looking for apartments. I loved the inside of the apartments and the staff in the office was so

nice

!! So cute and way

affordable

compared to back home. Joshua was super helpful in answering all my questions, and although the outside isn't up to date he sold me describing the inside and community benefits. Can't wait to transfer and live here. Review from Google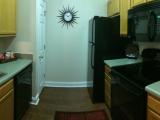 Nov 2018:
i feel in

love

just by looking at it. Staff thanks so much for being so helpful Review from Google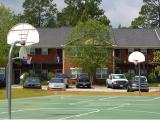 Nov 2018:
I

LOVE

living here. We've been here since the beginning of 2017, and it's been

nothing

less than fantastic. The staff goes above and beyond to

help

the residents, and they

throw

awesome

events

throughout the year FOR

FREE

for there residents. I would give more stars if I was allowed! Review from Google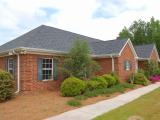 Nov 2018:
I will have to admit that the apartments are

not

as "dated" like I wish they had granite counter tops or something similar to The Hudson cause I am pretty sure that they are owned by the same company but I'm

not

sure if that is true or

not

. Either way, despite that I absolutely

enjoy

living here. I

cannot

emphasize on how kind and

great

the staff is.

Never

have I received any form of

bad

customer service, which they all excelled at. I know they

don't

work there anymore, they might have graduated or something but Marissa and Ray were SO

GREAT

, they always answered my questions and whenever I had a question they were just so kind in answering them for me. There are

new

people there but I do recall a girl named Bailey who was just as sweet as the last two girls so the way they hire people is REALLY

GOOD

. The two maintenance gentlemen, I believe t Review from Google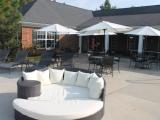 Oct 2018:
Do you

enjoy

being kept up

late

on week and weekend

nights

? Do you like hearing the sounds of

screaming

babies through the walls? Do you like being threatened to have your packages sent back to the sender if you

don't

pick them up within a week (lease says 30 days..)? Do you

enjoy

hearing the bass from your neighbors speakers playing during any and all of the 24 hours in a day? If you said yes to any of these above questions, then The George is the place for YOU! As a college student I

love

to stay up

late

and have

fun

, but as a college student I also need to study and work on homework which would like to do in the comfort of my own apartment. Yes the rooms and the closets are

spacious

, but

beware

a tiny kitchen and the most obnoxious neighbors you will ever meet.

don't

worry

, I

wouldn't

come on here to

complain

without giving management a sho Review from Google
Jul 2018:
This is my first apartment and I have been living here for a year. The staff are incredibly

nice

and helpful, from office staff to maintenance! I

love

the fact that it is fully

furnished

and the price is a

great

deal, especially being

across

the street from campus. The location and having only one roommate were the biggest selling points for me but everything along the way has made it that much better! The only

complaints

I have had here have been easily fixed maintenance

issues

that were handled very

quickly

.

Great

place for a first apartment! Review from Google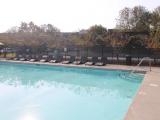 Jun 2018:
It's been such an

easy

experience signing up for this lease with the

great

staff they have. Marissa was exceptionally helpful and made the process

fast

and

easy

. Review from Google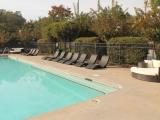 Apr 2018:
I am

leaving

a two star review for now. I haven't even moved in yet, and I have reservations. I have been thinking about moving here for a little over a year. I recently went through a divorce and wanted a fresh start, so I am

not

a conventional tenant. I am a 40 year

old

teacher and retired Marine and my mom is a nurse. I have lived in barracks rooms, military tents in the field, base housing, out of hotel rooms, in luxury apartments, in

nice

houses, etc. I am used to adapting and overcoming, and I

never

complain

. I got

tired

of lugging furniture all over the country from place to place. I did it for twenty years, and I decided I wanted to downsize and live a little. I chose The George. I stopped in last year in June to check it out. I took a small tour of the place, viewed an apartment, and asked lots of questions. As a militar Review from Google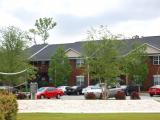 Apr 2018:
Resident for 1 year.

Pros

: I had a

great

experience. This location has the

best

closet in town and a

spacious

room! Only one roommate and the

new

upgrade has been

good

for the property. The staff is also very

friendly

and welcoming.

Con

: The dryer is

slow

. The Cable often

went out

. (Both can be fixed) Review from Google
Mar 2018:
It's a

nice

enough place. The staff is

nice

and helpful. The prices really

aren't

as

bad

as they seem with everything included, even

furnished

; but you probably will end up paying more per month than you actually sign for. That being said, I would say it's still definitely a

great

step-up apartment for college students who are

tired

of having having 3 other roommates and want a little more privacy and peace and

quiet

. Review from Google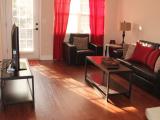 Jan 2018:
Ever since I moved into The Legacy, I have felt welcomed and right at home. The office staff have been

awesome

. Maintenance has come right after I have put in requests and have

never

left

a

mess

! The utilities are

awesome

and most features of the clubhouse are open 24 hours which is

amazing

. The Legacy is more of an apartment home versus a college dorm like other apartment complexes around Statesboro. This has been the

best

place to live in Statesboro and I

definitely recommend

this place to others. Review from Google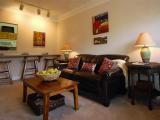 Jan 2018:
Best

apartments to live in statesboro I highly recommend it. Also very

friendly

and

fun

staff,

great

people! Review from Google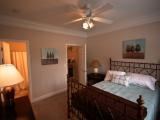 Jan 2018:
This is my very first apartment and oh boy did I luck into getting such a

nice

place. First and foremost all of the staff, including maintenance, go above and beyond to

help

you with whatever you may need. It's truly inspiring to have people who will bend over backwards to make sure you're

happy

. On top of the

great

hospitality, the apartments themselves are extremely

well

maintained and very sound. I absolutely adore my own private little space. Something thats

not

little though is the closet space! Thank you to whoever thought young adults needed a

big

closet because it has been a godsend. Some unique little things that I

love

are all the random give aways and

free

supplies, and the occasional

free

food. I am constantly blown

away

by how

amazing

everyone and everything is her at The Legacy. I couldn't dream of a more

perfect

first

apart

Review from Google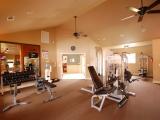 Nov 2017:
These were fairly

nice

apartments at first glance. When I first moved in there were lots of

bugs

and the spray they used didnt work so we had to get rid of them ourselves. They switched electricity providers in between my first and second year living with them without notifying residents. Lots of

issues

with the provider and electricity rates went up. Went from rarely ever having overages to having overages every month. Found glass in the dog park multiple times and have repeatedly come to them about it and they have done

nothing

. Still finding glass at the entrance to the dog park to this day. Review from Google
Oct 2017:
I'm a single mother of 3 and wished I would have looked over these reviews before picking this place.... I'm

new

to the Statesboro area and wanted to find a reasonable place for me and my kids too live.. This place

charge

's by the room who in the

hell

can afford this..... I'm thinking shared room and private room means something totally different than what it really meant..... Nevertheless my lease say 469 per month I'm thinking for the entire 2 bedroom apartment that's what my lease state......Call the office and talk with a young lady about it she states

well

the man that did it made a

mistake

...and why is that my

fault

..... it's

not

....So she says let me have someone call you back from management today..... that was 11:30 today.... it's 5:09 no call..... My lease

don't

start until November 1 and it's already a

problem

.....Please

New

comer Review from Google
Nov 2016:
I

love

this apartment complex.

Best

place I've lived in Statesboro. The only place where I have renewed my lease. The amenities are

great

and the staff is even better. The apartments are

amazing

. Review from 11/10/16 on Google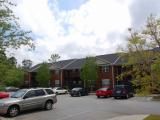 Aug 2016:
I lived here for 2 and half years and it was

terrible

. They roommate matching is

not

accurate. The walls are

thin

so you can hear EVERYTHING going on around you. The overages were

ridiculous

. I was paying $60-$70 a month in overages in the summer because we needed to

run

the AC. The staff is overall

friendly

, but I could rarely get a hold of the leasing manager if I needed them. I had a

terrible

roach

infestation

in my house as a result of my neighbors. There were

roaches

in my food, in the cabinets and parts of the hardware of the fridge. After putting in a work order I had to wait a week before

pest

master showed up. Review from 8/24/16 on Google