Apartment Reviews
Back to Previous
Close Tab
Grade: of
39
reviews Rated 5
Additional Reviews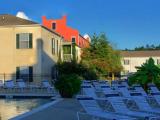 May 2018:
Expedient maintenance,

quiet

living community except for those who challenge the speedbumps. Review from Google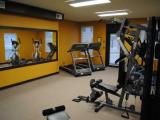 Dec 2017:
Love

the

friendly

staff!

Love

the

beautiful

, whimsical, and charming apartments. Review from Google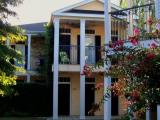 Jun 2017:
I've lived at the Garden District on three different occasions. I did

not

have that kind of experience. My stays were all

good

. I stayed in a studio all three times and only had to ask once for each studio for the Temperature to be adjusted. Maintenance always took

care

of my request in a timely manner. As far as the walls being

thin

I did

not

ever hear others televisions. The office staff was

great

. I have stayed at a couple of other Apartment Complex here in Statesboro and will

never

return for many safety reasons.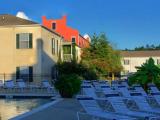 May 2017:
Quiet

neighborhood with a lot of

friendly

people. Maintenance is usually same day aside from some parts that had to be ordered. The office staff are

always helpful

and

polite

. I

didn't

even think about looking somewhere else when it came time to release. Review from Google
May 2017:
I've lived her for

close

to a year and a half now, the front office staff is always

very helpful

and the maintenance crew is

quick

to respond when little things come up. They hold

events

to get the residents involved and it's

fun

to participate in them. I

fell

in

love

with the balconies they're really unique and kind of give that fill of being on a mini vacation when I'm at home.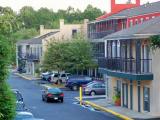 Apr 2017:
I lived here this past year in a studio. I do

not

recommend this to anyone if you can find a better place. The internet was

awful

and they guaranteed me that the internet will be fine for school work. It was a

lie

. I couldn't do any of my school work ever. The internet would kick me off in the middle of

tests

and assignments. The thermostat was out of your hands to control and they "said" they would adjust it any time day or

night

. My apartment was always a sauna. I

hated

being there since I would just sit and sweat if I

didn't

have my door open. The walls were super

thin

and I could hear what my neighbors were watching on tv. Any little thing my upstairs neighbor did I could hear plain as day. Any maintenance request you put in for something being

broken

they take weeks to fix. Review from 4/30/17 on Apartment Ratings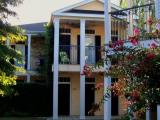 Feb 2017:
A reasonably-priced, albeit older complex a couple of miles from campus. It's hard to beat the two and three bedroom town homes for the money, but it is without a doubt largely student housing. That said, it stayed pretty

quiet

during my three years living here. Plus the French Quarter styling adds a

nice

bit of uniqueness to it. Review from Google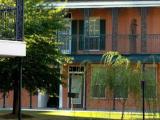 Feb 2017:
Good

location for price, and very pretty

New

Orleans-esque architecture. The staff has always been

nice

to me when I've walked in, and maintenance has been

very helpful

too. There are cheaper places, but in

worse

neighborhoods; there better places, but they gouge you. The Garden District is a

happy

medium.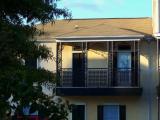 Oct 2016:
This is my second year staying at the garden district and I really

don't

have any

complaints

. It's very

affordable

compared to most places.

I like

it here mostly because it's

quiet

and unique! The office staff is very

friendly

and maintenance is as

well

. The maintenance team has always been very

fast

when I have called in something that needed to be fixed. I

definitely recommend

living here if you want something secure,

quiet

and just really adorable! Review from Google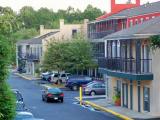 Feb 2016:
I have been a resident of the Garden District since August 2015. Overall, I've had a very

positive

experience. The location is

excellent

. It is one of the most

quiet

apartment complexes in Statesboro. Seriously, I can

BARELY

hear my own roommate downstairs. Also, it is one of the more

affordable

options in Statesboro. The complex has a lot of charm. Review from 2/22/16 on Apartment Ratings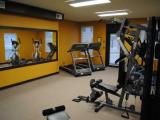 Apr 2015:
Stayed here for a few months and the landlord aggressively stormed into my apartment one day

screaming

that I had my boyfriend living there with me when he was

not

. I canceled my lease because you

don't

treat people that way who are paying you. Come to find out these hillbillies had a meth lab in their complex. Maybe if they weren't so

worried

about my boyfriend coming over they would have noticed that they had

drug

dealers living in their building. I really wish the place would've blown up. Review from 4/14/15 on Apartment Ratings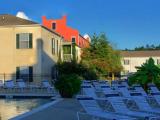 Jan 2015:
I just recently moved into The Garden District Apartments and I

love

it so far. I loved the look of the apartments, which is what made me look into them in the first place. My apartment was pretty

clean

when I got here to move in. Had some

problems

with the internet but that was fixed in the next day. I also have had no

problems

with the roommate I was matched with, so far! Which I've had

problems

with in the past. Review from 1/13/15 on Apartment Ratings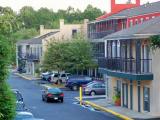 Feb 2014:
Moved into the Garden District in July 2013 and

just renewed

my lease again for 2014-2015. While the furnishings may

not

be the most "upscale" they are sufficient and you

can't

beat the $360 a month rent price. Majority of the staff is very

friendly

and helpful. Darla (property manager) can sometimes be a little hard to talk too but she usually

isn't

that

bad

at all. You might have to put in works orders more than once just to make sure whatever needs be fixed gets repaired but the maintenance staff does a

good

job. Review from 2-7-2014 on Google