Apartment Reviews
Back to Previous
Close Tab
Additional Reviews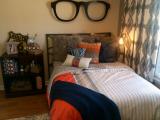 Sep 2019:
Southern Downs by far has some of the most helpful,

friendly

and

down

to earth staff you'll ever encounter! One of the first staff members I ever met here was Mackenzie and she was so welcoming and

friendly

! 5 out of

5 stars

hands

down

! Review from Google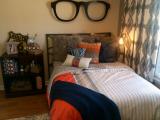 Sep 2019:
Mackenzie Fair was so informing and

polite

when we called and visited. She helped answer any and all questions we had. The apartments were very

nice

with

wonderful

amenities. Review from Google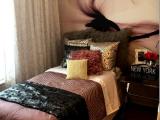 Sep 2019:
Love

Southern Downs!! Especially Mackenzie Fair she is

wonderful

she always seems to have a smile on her face! She always helps answer my questions when I need! She does

awesome

work! Review from Google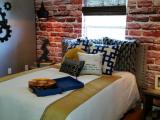 Aug 2019:
I have been at southern downs for a couple years now and I can't think of a better place to live. They have several amenities like the pool and the beach and their office staff is very

friendly

and helpful. I

love

it here at southern downs! Review from Google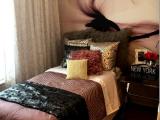 Aug 2019:
Love

living here! This is my second year living here. Maintenance always comes within a day or 2 to fix any

problem

. Pool, beach and grill areas are

awesome

.

Friendly

staff. Apartments are very modern and

new

Review from Google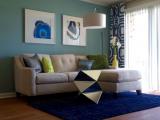 Jul 2019:
I

really like

d this place until tonight. I went to the pool which I payed for and the gate on the pool said to see the

security

officer inside. He wasn't inside who we went around and got in. He didn't show up for an hour. Then when we

left

my husbands Chacos we're missing and no where to be found. This place is ghetto and people will be

quick

to

steal

from you. Watch out. Review from Google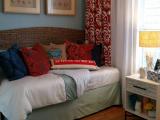 Apr 2019:
Very

quiet

and student-

friendly

environment. The beach is

lovely

. the staff are very

pleasant

and

always willing

the

help

. They now have 5G Wifi too! 10/10 will recommend living at southern downs. Review from Google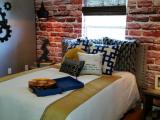 Apr 2019:
I've lived here now for 2 years. The staff is very

friendly

and

very helpful

. The maintenance works really hard to keep everything up to date and working smoothly. The rent is very reasonable for those who don't have the

best

income. You get some

great

amenities and they even allow pets for those who have fur babies. They're so

close

to campus that i walk to class every day. I've

enjoyed

living here for these 2 years and am

sad

I'll be moving out of state. Review from Google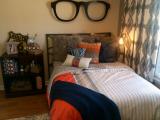 Apr 2019:
The staff are all very

nice

. They were able to

quickly

and easily answer all the questions I had about the apartments. It's the only apartments with a beach. All the apartments are really

nice

because they recently renovated them. It's only 5 minutes from campus. They also allow pets, even some large breeds! I

can't

wait to move in this August! Update: Still loving living here! The staff are

amazing

and so helpful! The amenities are

awesome

! Review from Google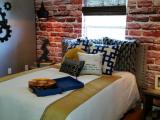 Apr 2019:
The staff when I first moved to southern downs was

good

but Could improve but the current staff are

amazing

and very understanding and helpful! Also very willing to

help

you and give you any information you need. The maintenance team is also very

great

and super

nice

! Review from Google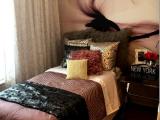 Mar 2019:
I have lived here for two years and I was fine with it until the management

changed

to Alpha or whatever. When they took over all the

events

that made this complex gum and

friendly

disappeared. The staff seems like they have

no idea

what they are doing expect for maintenance. At least some employees are reliable. They have a

pest

problem

even with

pest

control, and they have a tendency to tell you one thing and do the opposite. And most recently they have started putting

charges

on my account with no explanation. The roommate matching is

not

a valid sudden because it

doesn't

work. Although the area is

nice

and the rent is

cheap

, I do no recommend moving here unless it is your last option. My overall experience had

not

been a

pleasant

one. Steer clear. Review from Google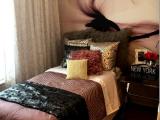 Mar 2019:
Since being here the complex has shifted between three owners and multiple staff. Only thing

good

about the complex is the location and the maintenance team. The office staff always seems

clueless

and

not

friendly

or inviting at all once you are in the apt. complex yet will bend over backwards for you if you are a possible

new

renter. There use to be a w

hole

lot of social

events

at the club house that brought the community of this complex

together

however there is hardly any

fun

events

with the

new

owner ship and

new

office manager insists on having

events

up front by the entrance to try to drive in

new

renters by seeing how

fun

this complex can be. Which causes less places for people to sit and talk and get to know there neighbors when there is a perfectly

nice

club house and beach area to do so. The also offered $200 gift cards for renewing lease back at the end of November beginning of December and all renters who did have yet to see the $200 girt cards and it is March Review from Google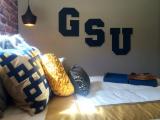 Mar 2019:
Graduated in 2012. I was reminiscing and I see that the

roaches

are still going strong 💪. I remember

waking

up looking at the ceiling seeing the

roaches

dance up there. I also see they're still doing the overage

trick

. There's no way to verify it. You have to take their word.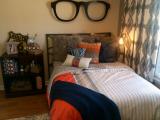 Feb 2019:
The office staff is very

friendly

and offer

free

food regularly. The appartments are

well

kept and

nice

for the price. Review from Google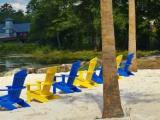 Feb 2019:
Great

location- walking distance to campus. Dog-

friendly

,

wonderful

amenities and staff. Had some

bug

issues

like any apartment but the

pest

control is regularly scheduled and as-needed so has gotten a lot better. Maintenance is

great

and the rooms are

spacious

. Very very

affordable

.

wouldn't

move if I could. Review from Google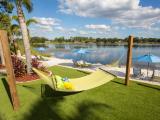 Feb 2019:
Great

complex! The staff is very

friendly

and the apartments are very

well

designed for the price. There are no other apartments in the area this

affordable

! Review from Google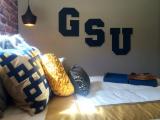 Dec 2018:
Rent is

cheap

.

Convenient

location. Staff is really

nice

. Maintenance

isn't

that

great

. Review from Google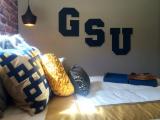 Nov 2018:
Roommate matching is a complete

joke

. They are totally incapable of delivering their promise of a unit in time. My

deposit

was

not

refunded for

not

having signed a lease with these folks. Very

unreliable

and

dishonest

staff that would say something today but will contradict it tomorrow. You have

not

idea what we had to deal with. Absolute

headache

! Review from Google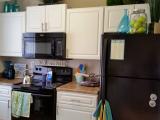 Nov 2018:
They

refused

to

refund

me for my 100 dollar

deposit

despite

not

having signed any lease with them. These people massively

failed

to provide us with a healthily maintained unit that would

not

be health

hazard

. Do

NOT

make the

mistake

of making any payments prior to receiving the unit that you have asked for. Very

irresponsible

and

untrustworthy

. Review from Google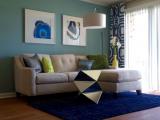 Oct 2018:
I've had some

issues

with the office... (We didn't have a washer for almost a month and they let out my cat.) and I'd recommend finding your own roommates because the roommate matching is no

good

. But overall it's a

nice

property with a gorgeous beach and employees who genuinely

care

about the residents. Review from Google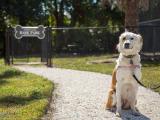 Oct 2018:
Rent used to be 350 with no added

fees

. Rent was

raised

to 375 with an 11$ "convenience

fee

" which southern downs knows is bull just to fill their pockets more. Southern downs used to be

good

, now it's

trash

owned by people who

don't

care

about their renters. Rent elsewhere. Review from Google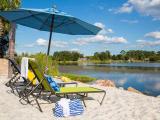 Sep 2018:
Roommate matching is a complete

joke

. My roommates are

messy

and

party

every weekend.The

new

company

won't

give the office money for

events

, and I picked this apartment because it always did

events

. Maintenance requests take

forever

because they only have one guy for hundreds of apartments. Cleaners came in at midnight. Printing is always

down

. Its ALWAYS something. My biggest

complaint

is the cleaning crew

left

my front door wide open for 15 minutes and my cat got out! I had

never

know panic like that before, it took me about 10 minutes to find her. She could have been gone

forever

due

to their negligence. If you have an escape artist animal,

leave

a sign on your front door! Review from Google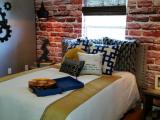 Jun 2018:
I lived at Southern Downs for almost three years. In that time, I had

nothing

but

terrible

issues

with the apartment and the incompetent staff employed there. If I could give less than a

one star

review, I definitely would! Currently, I am dealing with them over a bill that was placed with a collections agency before I was ever notified of an outstanding balance. I was

charged

for a mattress that I

never

received because I brought my personal one from home. I was also overcharged for cleaning and carpet restoration. The mattress was removed from the bill, but I have

not

yet received an accurate statement with the correct cleaning

charges

. Beyond the

ridiculous

bill issue, I had a constant

mold

problem

within the w

hole

apartment. It was the

worst

in my bathroom and bedroom. It was all over the bathroom ceiling, exhaust fan, bathroom door, and u Review from Google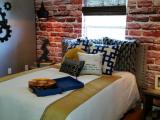 Jun 2018:
This is the most

beautiful

place in all of Statesboro. All the staff are so

friendly

and the amenities are

amazing

. Review from Google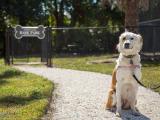 Apr 2018:
Lived there for a year.

Worst

place I've ever lived. I learned to live with

roaches

because even though I submitted dozens of work orders, the staff

never

addressed the issue. I caught two mice in the apartment, and I had to handle the

pest

issues

out of my own pocket because SD

refused

to be a proper landlord. When I moved in, the unit that had been supposedly "recently renovated" was

falling

apart

, with the kitchen cabinets

falling

apart

, the popcorn ceiling

falling

from above at random, paint sprayed entirely over the windows, a scent that

smelled

like a

dead

animal, and

sketchy

stains

in the carpet. My

complaints

went unacknowledged by the staff for all 12 months of my residence. I paid for the carpets to be cleaned when I moved in. I paid to get the windows cleaned so I could even see my balcony (which was full of junk from the pre Review from Google