Additional Reviews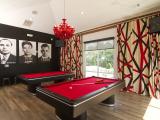 Jan 2019:
Super

nice

apartments with

great

amenities! The staff is also

very helpful

and

friendly

! Kara helped me with any questions I had and made me feel right at home! Review from Google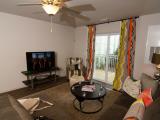 Dec 2018:
I am

not

able to live in Monarch 301

due

to my roommate and I choosing to live in a townhome rather than apartment style. However, I am always and will always be visiting Monarch because it is definitely THE place to be. The community was very chic and upscale for a very reasonable price. I

enjoy

visiting my mentor, Gabbie, and she has me over

all the time

. Although I chose to sign my lease somewhere else, I can say that Monarch 301 is literally my second home. Review from Google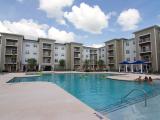 Dec 2018:
My brother lives here and it makes me completely jealous that I couldn't live in such a resort in college. The club house is one of the

best

environments ever, full or empty is a

great

place to be. MONARCH 301

isn't

JUST THE

BEST

PLACE TO LIVE, IT IS THE ONLY PLACE YOU SHOULD LIVE. Review from Google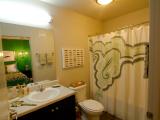 Dec 2018:
I have been a resident for the past year. Last year was

okay

. I got a

good

roommate placement. I actually went on a trip to Canada with my last roommates. We got along pretty

well

, and I have

good

memories with those lads. This year has been absolute

hell

. My roommates and I can

never

get along, and I try to ask Monarch for

help

and they do

nothing

. My roommates

smoke

weed and generally have no moral code. There is no resolution with these roommates. They want to do whatever they want because I'm

not

their mother. So the apartment is complete anarchy. Recently my roommate got assaulted by my roommate's friend which he allowed in the apartment. He was waiting for him to get home from class to ambush him. Luckily, he was able to hide and lock his door until it was

safe

and the perpetrator

left

. What is monarch going to do about it? Probably noth Review from Google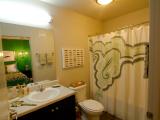 Nov 2018:
My daughter and I toured multiple apartment complexes in Statesboro, but Monarch was the only one that really stood out; it felt like a home

away

home for my daughter! From the sweet front staff, gracious amenities, and hosted socials to the upscale and

spacious

apartments - we were very

impressed

. Also, the

close

proximity to GSU Campus was a major perk! Monarch has lived up to it's

great

reputation - thank you for making this a

great

part of my daughter's college experience! Review from Google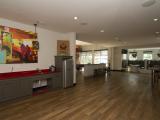 Nov 2018:
Great

apartment in Statesboro if you're for a bit more upscale living. Respectful/

professional

staff. I have

enjoyed

my stay so far. Review from Google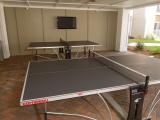 Oct 2018:
Living at monarch is

great

! The staff is always so

friendly

, and there is always

events

planned for the month. They give you a

good

notice

ahead so you can plan for it, and there is always

good

food! Jordyn, Tori, and the rest of the staff are so welcoming and helpful every time I go

down

to the front office. They already know my name and what I might be

down

there for, your

never

miss treated, and always helped right

away

. Review from Google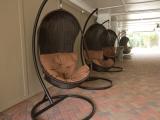 Jun 2018:
Monarch 301 is a

beautiful

complex. We took a tour of Monarch 301 last week and were highly

impressed

. Casey, the assistant manager, was very

friendly

and helpful. She answered our many questions during our tour of the Monarch and has continued to keep in contact with us throughout the leasing process to

help

us with any questions we may have. The complex is

new

, up to date and

clean

. The model apartment was

beautiful

and

spacious

. As the mother of the upcoming tenant, I was very

happy

with all the

security

measures, the many places provided throughout the complex for my son to study and also the many areas for him to

enjoy

as he lives at the Monarch. Another

positive

was the proximity to Georgia Southern. You should call to book a tour and ask for Casey. Review from Google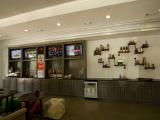 Jun 2018:
I

love

the Monarch! This is my second time living here and they have some of the nicest apartments in Statesboro! I

really like

the furniture package and the fact that I

never

have utility overages. The staff is

great

, especially Lexi, always smiling and super helpful! Review from Google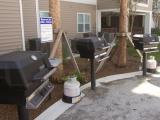 Jun 2018:
Great

community. The people are very

friendly

and helpful. Everyone has been

very helpful

and

friendly

, especially Lexi. The amenities are also really

great

. Review from Google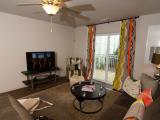 Jun 2018:
Monarch is a

good

place to live for the price. They offer tons of quality amenities and is the closest off-campus housing apartment complex to Georgia Southern University. They have a

friendly

staff who's

always willing

to

help

in the

best

way they can. Only

complaints

are the WiFi and

thin

walls. Maintenance requests are fulfilled within 24 hours. If it weren't for me transferring to another institute, I would have signed another lease. Review from Google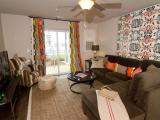 May 2018:
Monarch 301 is absolutely

beautiful

for any College Student to reside; feels and looks like a Resort! The staff, especially Alexis, gives a

caring

and welcoming experience when previewing the property. Monarch 301 is

near

Georgia Southern University campus making it a desirable location to live. Monarch 301 has many modern state-of-the-art amenities & planned

events

. Looking forward to visiting my son, a soon-to-be resident, at Monarch 301. Katie, too, does a

great

job at Monarch 301.

AWESOME

STAFF!! Review from Google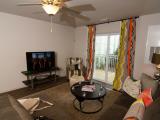 May 2018:
Living at Monarch 301 for the past year has been

nothing

but

amazing

! The office staff and management have been very

friendly

and

professional

. The few maintenance requests I have had to put in have been taken

care

of very promptly - like within a few hours maintenance came, had Statesboro Appliance there, and fixed! The amenities are

nice

and

well

kept, and you can actually

enjoy

the pool since it's gated. The

close

proximity to campus is

great

- you can

leave

your apartment and walk to the Bio building in less then five minutes, the library in 10, or completely

across

campus in 20. Having

trash

chutes is a

nice

feature, so you

don't

have walk to the dumpster in the rain or cold. Monarch does a

great

job with communicating with residents via email and a private Facebook group. They also host

great

events

on a regular basis. Review from Google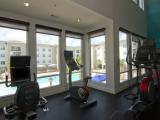 Apr 2018:
Amazing

management team,

awesome

amenities, and a

great

location for college students!! I'm really glad I found this complex. They made me feel right at home almost instantly! Review from Google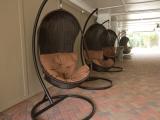 Apr 2018:
Management is horribly

unprofessional

and non responsive when any

issues

arise. Maintenance

issues

aren't even followed up on timely. Don't be

fooled

by the amenities and outside exterior. These apartments were contructed

poorly

& you can hear your neighbors conversations even when they aren't being

loud

. You feel as though the neighbors above you are coming through the ceiling. Oh & management does

not

fine or

care

take seriously

noise

disturbances. This place is

trash

! Review from Google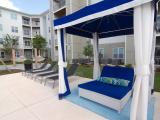 Apr 2018:
The staff is so

rude

. They have

failed

time and time again to maintain a

decent

level of professionalism. It's just a bunch of

stuck

up sorority girls that

run

the office. Every encounter I have had at Monarch's

events

and just general inquiries in the office have come off with an attitude initiated by the staff. Review from Google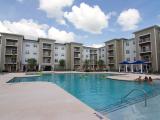 Mar 2018:
Living here at Monarch 301 is like living at a resort. It has every amenity that you could possibly think of and more, it has hammocks by the volleyball court to layout out also a

big

pool with

plenty

of space Also grills so you can cookout for you and your friends as

well

as 18 in bed all inclusive. Like I said it's like living at a resort I'm glad I picked to live here and you should definitely come live at Monarch 301! Review from Google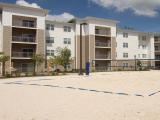 Mar 2018:
Monarch is a

horrible

apartment complex. They are

poorly

built, the walls are

thin

, they

charge

you outrageously for non existing

damages

throughout the apartment, and the management is

terrible

. They

scam

you in the tour, making you think this is it the

best

place to live. Complete lies. The halls are

never

clean

, there's

trash

, and pet

urine

and

poop

throughout the hallways. They do

not

take

care

of this place, but they are sure to

not

show you those during the tours. The staff are

clueless

and are very

unhelpful

. The only reason they have

good

reviews is because they reward residents who give a

good

review.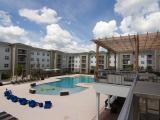 Mar 2018:
DO

NOT

LIVE AT MONARCH, WHATEVER YOU DO. They do

not

care

about their residents, at all. The staff are so

rude

, especially the general manager. They add false

charges

to your account, and will give you

hell

when you try to get it straightened out. Save your money and live somewhere worth living. Their amenities may seem

great

, but they do

not

outweigh the

hassle

that they give you here. They are

disrespectful

,

unprofessional

, and lousy. If I could give a rating of

zero

I would! I

regret

ever signing a lease here. Review from Google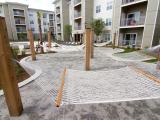 Mar 2018:
Ive been living here for about a year now and I

love

this place more than I could have ever imagined! The staff is nicer than any other staff and the pool is always poppin. The rooms are in

great

condition and the

perfect

size for a college student. I

would recommend

this place to anyone looking for a

nice

apartment complex for a reasonable price! Review from Google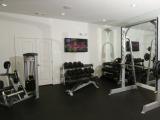 Mar 2018:
Hands

down

the

best

apartment complex in Statesboro!! I have had so many

bad

experiences at other places, but Monarch has THE

BEST

management for sure. They

care

about your concerns and handle them

quickly

and

efficiently

. Also, the apartments themselves are so

nice

and all inclusive so I

never

had to

worry

about utilities. I wish I would have lived here all four years of college! Review from Google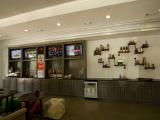 Feb 2018:
The

close

proximity to campus,

Friendly

and personal staff,

well

decorated clubhouse and other amnesties, all make the college experience one to remember and treasure. I applaud this off campus housing for their balance of professionalism and truly commendable customer services. I find myself comforted that the housing aspect of my college experience is simple and reliable. I would give a 6th star if I could!!! Review from Google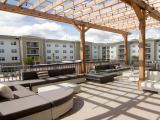 Feb 2018:
(DISCLAIMER I WILL BE VERY NITPICKY. THIS DOES

NOT

MEAN THAT I DO

NOT

ENJOY

MY STAY AT MONARCH NOR DOES IT MEAN THAT THE STAFF AND MANAGEMENT ARE TO

BLAME

FOR THE THINGS I STATE) Monarch 301 is a very

nice

place to stay no questions asked. The amenities of this building are unbelievable, the location of the apartment is

perfect

for walking to and from campus, the staff are extremely helpful and

friendly

, management is very

nice

, maintenance is extremely

fast

, there are

plenty

of

fun

activities that monarch has going on monthly, and the list goes on. However that

doesn't

mean there are

not

things that make the living a little less

enjoyable

. One thing that

isn't

the staff or managers

fault

is the hollow walls. At Monarch you will hear a

good

amount of what happens in the rooms that surround yours. You may have someone in the room next to you Review from Google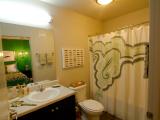 Jan 2018:
Monarch is

amazing

! My do slaughter lives there, the staff is so helpful and I

haven't

gotten any alerts here. The complex is indoor with key cards so it's

clean

and

safe

. She wants to renew her lease so that speaks for itself Review from Google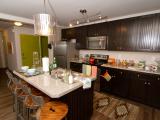 Jan 2018:
I moved in Monarch January 2018 and so far it has been

great

. I was first placed in a unit where one of the guys had a pet but I

quickly

contacted to office and they moved me to a different unit that fit my preferences much better in a very timely manner. The move in process was very

easy

since everything is submitted online. As soon as I arrived on my move in date, I was immediately handed my keys and was unpacking my car within 5 minutes. Everyone one in the office is super

friendly

and helpful, especially Ashlyn she's my favorite. Monarch is also so

close

to campus that you can walk and be there within 5-10 minutes depending on where your classes are. One thing I really

love

about monarch is that the apartments are inside of a building with elevators, creating a sense of safety walking from my car into a secured building versus having to Review from Google