Back to Previous
Close Tab
Additional Reviews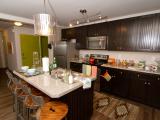 Mar 2019:
I recently signed a lease for next semester and the w

hole

process was really

quick

and

easy

. The staff are super

friendly

and

great

at answering any questions you may have! The apartment design, atmosphere, and benefits are

amazing

and I

can't

wait to move in!!!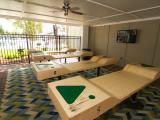 Mar 2019:
THE PLACE IS

AMAZING

!!! I went today for a tour because my daughter is considering moving in next semester. I had the

pleasure

of meeting Peyton she is part of the management team, she was

friendly

and very informative. This was the first place we toured and I feel that I don't need to search any further.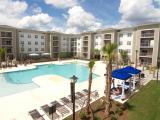 Feb 2019:
I knew this was the place for my son the first time we visited Monarch. The

safe

atmosphere including the study area, breakfast area, gym, and pool area really sold me on the place. The staff has been attentive and

professional

with any questions that we have asked. Thanks Monach for providing my son with a

great

place to live. Review from Google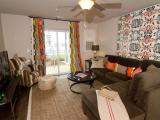 Feb 2019:
My roommate and I went and toured Monarch 301 with one of the community ambassadors, Jordyn. She was extremely helpful with our situation with being

unable

to live on campus for next year. She showed us everything we needed to know and helped us get a

great

deal. It was a 10/10 experience that I would

definitely recommend

, and I am extremely excited to live here next year! Review from Google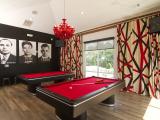 Feb 2019:
I really am thankful that I found this apartment and could

not

wait to renew my lease. It literally everything you want in a apartment bruh like its

close

to campus if your a student but

not

on campus. Its

quiet

so you

don't

have to

worry

about people keeping you up but at the same time it a

fun

and

friendly

environment. The apartment comes fully

furnished

so I definitely saved some money there. All in all the staff is

nice

, you have your own personal space, and it still has a family environment Review from Google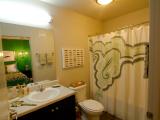 Feb 2019:
I've lived here for a little over 6 months and to say the least, I

love

it here! The staff is always so welcoming and the

events

that they put on throughout the month are always super

fun

and a

great

way to relieve stress during a busy school week! Review from Google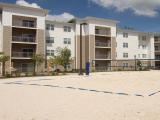 Feb 2019:
I've lived here for the past 2 years and loved it! The amenities are

great

, tons of resident

events

, and the staff is

amazing

! The mantience workers are always very

nice

and

polite

and the staff in the lobby is absolutely stellar! They always do their

best

to

help

and answer any questions you might have, especially Kara ask for her and you won't be disappointed! Review from Google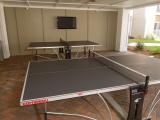 Feb 2019:
Super helpful and

friendly

staff! Made me feel right at home. I absolutely

LOVE

living here. Make sure you ask for Kara! Review from Google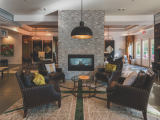 Feb 2019:
By far the nicest looking apartment complex that I have lived in when. For

great

service and

help

I

definitely recommend

Gabbie.

Great

customer service and genuinely kind every time I need assistance! Review from Google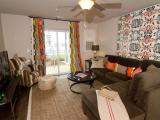 Jan 2019:
Monarch was a

great

place for my daughter to live! She graduated and moved but wanted everyone to know that her living arrangements helped with her being

away

from us. I highly recommend!! Review from Google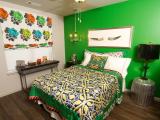 Jan 2019:
My daughter and I recently visited Monarch 301, and we were very

impressed

with the place! The amenities were

great

, and the apartments were really

nice

! We felt very

safe

here, which is important. Plus, the staff go out of their way to make the residents feel like they are at home! Review from Google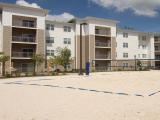 Jan 2019:
The staff here is

amazing

! They are very

friendly

, helpful, and informative. I

love

how they are

always willing

to answer any questions I have! This complex has

wonderful

amenities. The facility is very modern. It's a

great

place to live! Review from Google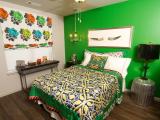 Jan 2019:
The staff is absolutely

amazing

and

friendly

and I

love

the amenities and safety it provides! The space is

beautiful

and gives a very homey feel to make me feel at home! I highly recommend this place to anyone here in Statesboro! Review from Google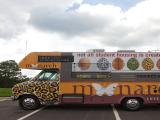 Jan 2019:
Super

nice

apartments with

great

amenities! The staff is also

very helpful

and

friendly

! Kara helped me with any questions I had and made me feel right at home! Review from Google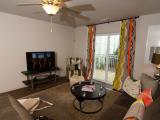 Dec 2018:
I am

not

able to live in Monarch 301

due

to my roommate and I choosing to live in a townhome rather than apartment style. However, I am always and will always be visiting Monarch because it is definitely THE place to be. The community was very chic and upscale for a very reasonable price. I

enjoy

visiting my mentor, Gabbie, and she has me over

all the time

. Although I chose to sign my lease somewhere else, I can say that Monarch 301 is literally my second home. Review from Google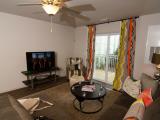 Dec 2018:
My brother lives here and it makes me completely jealous that I couldn't live in such a resort in college. The club house is one of the

best

environments ever, full or empty is a

great

place to be. MONARCH 301

isn't

JUST THE

BEST

PLACE TO LIVE, IT IS THE ONLY PLACE YOU SHOULD LIVE. Review from Google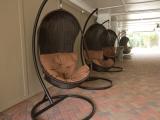 Dec 2018:
I have been a resident for the past year. Last year was

okay

. I got a

good

roommate placement. I actually went on a trip to Canada with my last roommates. We got along pretty

well

, and I have

good

memories with those lads. This year has been absolute

hell

. My roommates and I can

never

get along, and I try to ask Monarch for

help

and they do

nothing

. My roommates

smoke

weed and generally have no moral code. There is no resolution with these roommates. They want to do whatever they want because I'm

not

their mother. So the apartment is complete anarchy. Recently my roommate got assaulted by my roommate's friend which he allowed in the apartment. He was waiting for him to get home from class to ambush him. Luckily, he was able to hide and lock his door until it was

safe

and the perpetrator

left

. What is monarch going to do about it? Probably noth Review from Google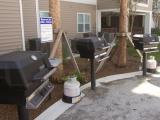 Nov 2018:
My daughter and I toured multiple apartment complexes in Statesboro, but Monarch was the only one that really stood out; it felt like a home

away

home for my daughter! From the sweet front staff, gracious amenities, and hosted socials to the upscale and

spacious

apartments - we were very

impressed

. Also, the

close

proximity to GSU Campus was a major perk! Monarch has lived up to it's

great

reputation - thank you for making this a

great

part of my daughter's college experience! Review from Google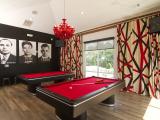 Nov 2018:
Great

apartment in Statesboro if you're for a bit more upscale living. Respectful/

professional

staff. I have

enjoyed

my stay so far. Review from Google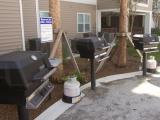 Oct 2018:
Living at monarch is

great

! The staff is always so

friendly

, and there is always

events

planned for the month. They give you a

good

notice

ahead so you can plan for it, and there is always

good

food! Jordyn, Tori, and the rest of the staff are so welcoming and helpful every time I go

down

to the front office. They already know my name and what I might be

down

there for, your

never

miss treated, and always helped right

away

. Review from Google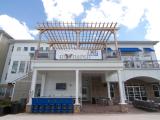 Jun 2018:
Monarch 301 is a

beautiful

complex. We took a tour of Monarch 301 last week and were highly

impressed

. Casey, the assistant manager, was very

friendly

and helpful. She answered our many questions during our tour of the Monarch and has continued to keep in contact with us throughout the leasing process to

help

us with any questions we may have. The complex is

new

, up to date and

clean

. The model apartment was

beautiful

and

spacious

. As the mother of the upcoming tenant, I was very

happy

with all the

security

measures, the many places provided throughout the complex for my son to study and also the many areas for him to

enjoy

as he lives at the Monarch. Another

positive

was the proximity to Georgia Southern. You should call to book a tour and ask for Casey. Review from Google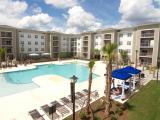 Jun 2018:
I

love

the Monarch! This is my second time living here and they have some of the nicest apartments in Statesboro! I

really like

the furniture package and the fact that I

never

have utility overages. The staff is

great

, especially Lexi, always smiling and super helpful! Review from Google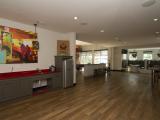 Jun 2018:
Great

community. The people are very

friendly

and helpful. Everyone has been

very helpful

and

friendly

, especially Lexi. The amenities are also really

great

. Review from Google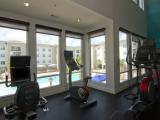 Jun 2018:
Monarch is a

good

place to live for the price. They offer tons of quality amenities and is the closest off-campus housing apartment complex to Georgia Southern University. They have a

friendly

staff who's

always willing

to

help

in the

best

way they can. Only

complaints

are the WiFi and

thin

walls. Maintenance requests are fulfilled within 24 hours. If it weren't for me transferring to another institute, I would have signed another lease. Review from Google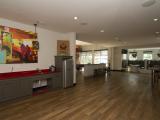 May 2018:
Monarch 301 is absolutely

beautiful

for any College Student to reside; feels and looks like a Resort! The staff, especially Alexis, gives a

caring

and welcoming experience when previewing the property. Monarch 301 is

near

Georgia Southern University campus making it a desirable location to live. Monarch 301 has many modern state-of-the-art amenities & planned

events

. Looking forward to visiting my son, a soon-to-be resident, at Monarch 301. Katie, too, does a

great

job at Monarch 301.

AWESOME

STAFF!! Review from Google