Additional Reviews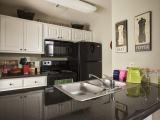 Oct 2019:
The maintenance crew are always on time fixing/repairing things. The different

events

that you all have for the residents are

cool

. They all seem to

enjoy

them. Review from Google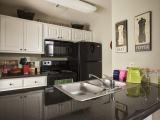 Oct 2019:
I've lived here with my family for a month and so far it's been

awesome

, anything that I need service for the staff's here jump on it right

away

. I loved that they have so many things for the kids to do like the pool, movie room, computer lab, basketball courts we even have a volleyball court that me and the kids

love

. Zach is always

very helpful

and he stay feeding us lol. Overall one of the

best

places we ever lived. And everything is included Review from Google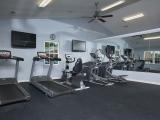 Oct 2019:
I can honestly say I was blown

away

with this entire apartment complex. The staff is very

friendly

and

courteous

and is

very helpful

. The apartment is in

good

condition and the rent is

cheap

, which makes it easier to do things. They keep the residents

together

by doing

great

giveaways and gatherings and the overall vibe of the complex is outstanding. Review from Google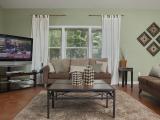 Oct 2019:
My experience living here has been

great

! They handle all issue

quickly

and are always

pleasant

to talk to and work with. It is a

nice

environment, I have had no

issues

since moving in. Review from Google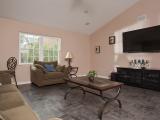 Oct 2019:
On the very first day I walked into Market 100, I was instantly greeted and helped with moving in. Even prior to moving in, Market 100 staff answered every question and

concern

that I had. This was my first time leasing an apartment and they helped me to better understand how to do it and how it works. Anytime I need maintenance

help

, they're

quick

to come and do that also! My apartment was kept up and also more

spacious

than I imagined it to be! The pool is

nice

, and the clubhouse is also. Review from Google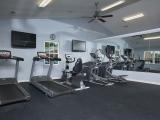 Oct 2019:
I

love

staying here the management is very active on the community and always available to answer questions. Price is very reasonable and there is no hidden

fees

the price Ali Zach or James give u is the price you will pay.

Great

place to stay I would tell everyone to stay here. Review from Google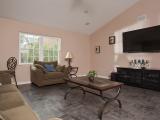 Oct 2019:
I have lived here for almost two months now and I can't think of anything

negative

about this place. I

love

that everyone gets back

quickly

when you ask questions. I

love

how

fast

maintenance responds to a

problem

. I would

definitely recommend

living out here to anyone that asks!

Great

job guys! Review from Google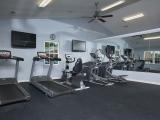 Jul 2019:
Market 100 is

run

down

and

old

dingy

place. It's a

dump

. Management were very

poor

and disorganized. On the first move in day, there were

cockroaches

everywhere! These were the tiny German

cockroaches

that is hard to get rid of. Their extermintor didn't do any

good

. At

night

time they would crawl everywhere in the kitchen into the dishes, pots/pan and food that were accidentally

left

on the countertop. It was

disgusting

and

gross

! We end up using our own money and purchased some potent

cockroaches

chemicals to get rid of them ourselves. It took at least a month to see them slowly disappear. I will

never

recommend this

dump

to anyone. Spend your money elsewhere. It's worth it to pay a bit more if you don't want to live with the

roaches

!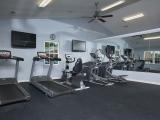 Jul 2019:
Market 100 is

run

down

and

old

dingy

place. It's a

dump

. On the first move in day, there were

cockroaches

everywhere! These are the tiny German

cockroaches

that is hard to get rid of. Their extermintor didn't do any

good

. At

night

time they would crawl everywhere in the kitchen into the dishes, pots/pan and food that were accidentally

left

on the countertop. It was

disgusting

and

gross

! We end up using our own money and purchased some potent

cockroaches

chemicals to get rid of them ourselves. It took at least a month to see them slowly disappear. I will

never

recommend this

dump

to anyone. Spend your money elsewhere. It's worth it to pay a bit more if you don't want to live with the

roaches

! Review from Google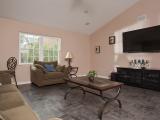 Jun 2019:
Had to deal with a lot of neighbors that were

horrible

. The management didn't really do a lot to

help

. There was flooding in the apartment above and so our ceiling has

damage

and looks like it'll fall at any moment. It's a little

sketchy

and I don't feel comfortable being outside at

night

. Despite all of the

negatives

it is still

cheap

and

close

to ga Southern so if you need somewhere

cheap

and don't mind neighbors then live here . Review from Google
Jun 2019:
Had to deal with a lot of neighbors that were

horrible

. The management didn't really do a lot to

help

. There was flooding in the apartment above and so our ceiling has

damage

and looks like it'll fall at any moment. It's a little

sketchy

and I don't feel comfortable being outside at

night

. Despite all of the

negatives

it is still

cheap

and

close

to ga Southern so if you need somewhere

cheap

and don't mind neighbors then live here . Review from Google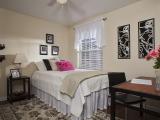 May 2019:
2018 Market 100 Rocks!!! 2019 Market 100 is a

good

place to live and very

affordable

for students. I still like this place

not

only because of the price, but because how

nice

the front desk is when I need assistance. I could walk in and have someone remember the small details which matter to me and the reason is that it reduces the repetition that I commonly find anywhere else. Highly Recommended! Review from Google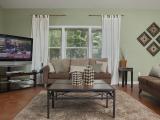 May 2019:
-Lots of things

wrong

. Yes management was

nice

getting me to sign the lease that is it. I asked the assistant manger if I can know the earliest time I could move in so I can book movers . She replied via email saying 10 am. I booked the movers at 9am. The day before move in, the assistant manager, tells me at dusk that they are fixing floors 14 hours before MOVE IN ,and move in ready after 3pm. I told her this is very

bad

timing and I hired the movers already (I dont drive keep in mind). She was

careless

so to speak heard every

rude

nuance in her voice. She told me to move into the lobby ...I told her no one will

help

me. I would

waste

money on movers to move to a LOBBY ,and move the items unattended (can be easily

stolen

) in the lobby to my room. -

Nasty

black carpet upon move in harboring many pathogens, moldy frames on ceiling, deteriorating baseboards

easy

access for

pest

-Possible future or filed cases of breach of lease or

contract

, undue

hardship

Review from Google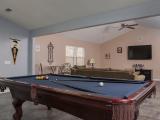 May 2019:
just renewed

for my third year in a row! Very

friendly

staff and maintenance crew. They are extremely accommodating. Market 100 has the cheapest rates in town (all inclusive) and it's purrrrfect for pets!

Love

my little porch overlooking lush plants which gives it a tropical vacation feel (creating a peaceful space). It is relatively

quiet

in the community compared to other locations. Overall, very

happy

with my experience and glad to be leasing here for another year. Review from Google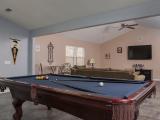 Apr 2019:
I've lived here for 2 years now and I

enjoy

it. The price is

affordable

and the many resident

events

are

fun

. The shuttle bus is a huge lifesaver as someone who

doesn't

drive. There are many stores and restaurants nearby which is a huge plus. The staff are always

friendly

and willing to

help

. Overall I recommend living here. Review from Google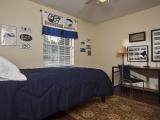 Mar 2019:
Shuttle service and unlimited utilities along with

courteous

staff, all-in-all a

good

experience. Review from Google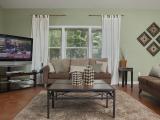 Mar 2019:
Management and staff are

nice

and personable, and willing to

help

, but the apartment itself is

not

worth the money you save living here versus anywhere else. It's badly

infested

with

roaches

. I've put in many maintenance requests, and they do come to spray, but the

roaches

just keep coming back. I've given up on that battle. The location of the unit leaves little open for natural light, so the apartment stays dark. The tub drains are the

worst

, and there are no

garbage

disposals in the kitchen sink, which is annoying. The day I moved in, it was

filthy

and only half the appliances worked. I also had a

problem

with

fire

alarms

going off randomly in the middle of the

night

, probably from

roaches

getting into the wiring. Maintenance will come fix what you ask them to in a timely fashion, just

sucks

that there are so many

problems

you have to report constantly. Over all, it's been an

okay

place to live, but unfortunately, I look forward to moving out. Review from Google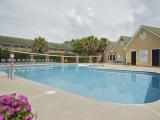 Mar 2019:
This place is

infested

with

roaches

. There are

roaches

coming out of my sockets, which is a electrical

fire

waiting to happen. The management will replace your locks and will

not

inform you until the day of. When they do inform you of picking up your key, they will give you a two hour window,

not

thinking that people have work or class. So now you're unsure if you will get into your apartment. They will

not

inform you if a roommate is being

evicted

, so you have

no idea

that you're

not

supposed to let someone in. The price is budget

friendly

. It is relatively

quiet

and

safe

. The

roaches

and

lack

of information are

not

worth the savings. Review from Google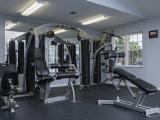 Oct 2018:
I've been here a month now and the team of agents have been

amazing

! It's been

quiet

here and my roommates are

great

! I was concerned

not

because of them but because it's a college town.

Well

, my concerns have been cleared. Thank you guys! Review from Google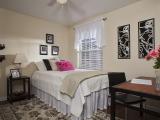 Oct 2018:
The place is pretty

nice

at a reasonable price. Management always accept any request for changes immediately and there's always

events

going on throughout the year. Roommate matching is

good

too. If you want to

change

apartments, they will

help

you asap. I

would recommend

living here if you are

not

trying to spend too much on rent. Review from Google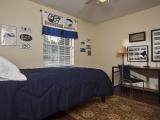 Oct 2018:
I have been living here for 2 years, going on 3, and my experience with Market 100 has been really

great

. For the price, the living space is

nice

and whenever I put in a work order it is always taken

care

of in a timely manner. The front office employees are

friendly

and

always helpful

when I have questions as

well

. If you are looking for somewhere that will

not

break

the bank and is still

nice

and comfortable, Market 100 is the place to live. Review from Google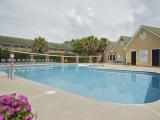 Aug 2018:
Very

happy

with how things have been going here at Market 100. I was able to renew my lease another year...was even

lucky

enough to meet some

wonderful

people in the area, including my partner. Very

friendly

staff who are

always willing

to

help

if ever an issue arises. Maintenance has been doing

great

as

well

. Very pleased!

Happy

to spend another year here. Review from Google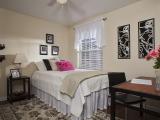 Jun 2018:
Very

pleasant

staff and

enjoyable

atmosphere. It's

close

to campus, and provide transportation from my apartment to Southern. Overall, it's a

great

place to live. 10/10!! Review from Google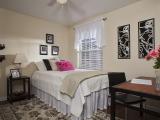 Jun 2018:
I honestly

love

living here at Market 100.

Clean

apartments with attentive and helpful staff and

excellent

location.

Best

apartments in the Boro. Review from Google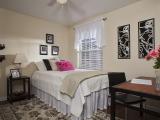 Jun 2018:
Rent is very

affordable

, and so worth it! I

love

having my own room, bathroom and closet! Neighbors are

great

, and I feel

safe

here! Highly recommend it!! Review from Google