Additional Reviews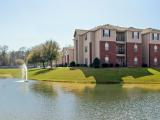 Dec 2018:
The people that work in the offices are

nice

but

don't

know what they are talking about. I just signed a lease and am already

regretting

it. They keep giving me different information for things and losing my information and forgetting details that they should have told me way earlier. all of this results in me finding out I have extra things i have to pay for and them having to call me and ask me the same 5 questions over and over again. I get off the phone with these people and i

confused

, stressed out because now i have to find extra money i

wasn't

expecting to need yet and

worried

about what I am going to have to deal with when i actually move in. Rates are fair. Distance from Georgia southern is

nice

. I'm going to be staying in one of the 4 bedroom 2 baths.

I like

how the bathroom is sectioned off so i can shower or use the bathroom with o Review from Google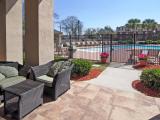 Sep 2018:
Cambridge Apartments was my first off-campus living experience. Overall, the apartments

aren't

terrible

. The maintenance crew is

nice

enough and will try to be as amicable as possible. The student workers are somewhat incompetent....but then again most 19-21 year olds are. They try their

best

at least. The

events

they have are

nice

enough and the pool is

cool

. However, the management is

not

there to support you. They will try to

charge

exorbitant

fees

as often as possible. I

can't

necessarily

blame

them for that as they ARE there to make money, but

don't

be surprised if you're

charged

a "wall painting"

fee

suddenly when you

leave

. Make no

mistake

, management will resort to bullying tactics to get what they want. Despite the money hungry management, Cambridge was an

okay

experience - with

cockroaches

on the side. You get what you pay for an Review from Google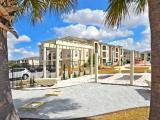 Sep 2018:
They flat out

lie

and deceive 18 year

old

kids into signing the leases, thinking that their parents have to sign an additional part for it to be official. They

won't

let you live there without your parent's part but will 100% hold you responsible for the full year's rent. Please be wary of these people!!! Edit after they responded: They absolutely do

not

"clearly explain the legally binding

contract

" to the kids, as you can see if you read the 4+ other reviews of people they have scammed and ruined their credit/lives at 18 - 20 years

old

. She (Christina and whoever else does this there) should be absolutely ashamed. Review from Google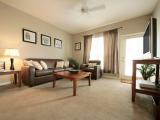 Aug 2018:
Just moved in on July 8th and I haven't had internet for OVER a month. & when I put in a work order, they called me and told me to call the technician MYSELF & the technician came by and told me the issue and

never

came back. They don't

care

about their residents at all. Internet is supposed to come with my apartment... I shouldn't have to go OUT MY WAY to get the issue fixed!! Review from Google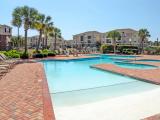 Aug 2018:
Honestly a very

nice

place to stay. They are very negotiable and

easy

to work with within reason of course. They do put in a lot of work into the apartments. My only hang up is transferring apartments can be a mixture of simple or horrific. Ended up transferring and was told I had to do it in a day with absolutely no prior

notice

of that

insane

time frame. Got it done but it

left

me pretty

sick

afterwards considering I worked all day and

didn't

get home or informed until 6pm... Review from Google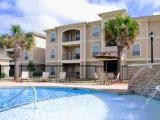 May 2018:
I

love

my apartment here. Staff is kind and attentive, maintenance staff are so

nice

and pretty

quick

to fix things for me. There's the convenience of the campus shuttle and the fact that its

close

enough to walk to campus! Review from Google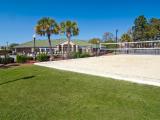 Apr 2018:
When me and my husband first went to these apartments to get information they told us anything just to make us sign a lease. Before signing the lease we explained that he was going to graduate on December and that we were looking for a 1 yr lease. They offered a six month lease and told us that on June they were going to extend another 6 months

contract

so we could move out then without any

problem

. We accepted and signed the lease... on June when my husband went to the leasing office to renew the lease, they told him that a 6 months lease wasn't available but that if he signed for a 1 yr lease then in December they would offer him a addendum to finish the lease and move out without any

problems

, so my husband accepted because they assured him this option. When December came my husband went to the leasing office to let them know that he graduated and that we wer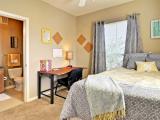 Apr 2018:
No way out of the lease! I signed my lease during spring thinking I was going back to school in the fall, but over the summer I decided to take time off and stay home. Turns out there's no termination

fee

, or a way for someone to entirely take over your lease. For 5 months I was paying rent for an apartment that I'd only stayed one weekend in when I came to visit friends. Now I have a delegated agreement. This girl is staying in my room, supposed to be paying the rent, however, if she

doesn't

pay the rent it falls back on me...and if she leaves any

damages

...it falls back on ME! I

hate

worrying about her

not

paying, and if she's

leaving

any

damages

. Everyone working in the office is really kind, and I think it's

cool

that they sometimes serve

free

breakfast or have

snacks

out for the residents, but they're

not

much

help

when it comes to tryin Review from Google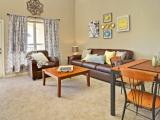 Mar 2018:
Decent

room size and the apartments are ok, but the internet is poo. It's gone out for days at a time at least 5x since December. The ISP is also

unhelpful

, they'll tell you it's your router and you'll have to call and

harass

them to take any action. Each time they've "fixed" the

problem

it arises again. Point blank Cambridge needs a better ISP. Also you HAVE to buy a router if you want internet access Review from Google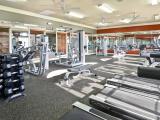 Feb 2018:
I have been at Cambridge pines for 3 years now and have really

enjoyed

it for the most part and the

new

upgrades. There are always some kinks that need to be worked out but the staff is

very helpful

and knows me by name every time I come in. The rates are

awesome

, but do

not

expect the WiFi to be reliable and maintenance is

fast

but the "fixes" don't last long. The only real issue I've had my first year and my third year are roommate

issues

. The way you are matched up is

not

the

best

way it could be done. People

lie

on the roommate form. Recently I have gone to talk with the property manager who has been helpful and understanding about an issue but it has

not

been resolved. My issue is with cigarette

smoking

in the household which is

not

allowed and it says that in the

contract

. This has been going on for weeks and it's to the point Review from Google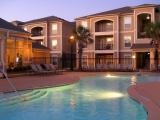 Jan 2018:
If i could give them

negative

stars I would. They are very

unhelpful

, and do

NOT

care

about their tenents. I suggest you look elsewhere for a place to stay!!! Review from Google
Oct 2017:
It's a pretty

nice

place to stay! Their prices are

not

the lowest but they'll work with you! They have different incentives that

help

you save money when signing at the right time! Review from Google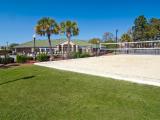 Sep 2017:
This is one of the

worst

apartment complexes in Statesboro. They offer incentives to their residents for posting

good

reviews. The aprtments are very

nasty

at move in and the management is very

rude

and defensive when you bring up

issues

with them over the phone. The main issue is the

crime

rate in this neighborhood. There are many armed

robberies

here

due

to the

lack

of

security

and only two

security

cameras in the entire complex. There has been

no effort

by the company to make this a

safer

place to live.If you

care

about your child's safety, then please sign somewhere else! Review from Google
Jul 2017:
The manager is

wonderful

and will resolve any issue you may have. The corporate office has finally started with some significant improvements to the property to make it look a lot fresher and make the complex more attractive when compared to newer properties in Statesboro. The only real minus is the type of people who are starting to lease here. They

don't

seem like students or young, working people. One of my neighbors was letting at least one

shady

person live in their unit, and he went to jail for physically abusing the resident. My other neighbor screams at her children constantly and has two toddlers and another adult living in her 500 square feet unit. Cambridge

wasn't

like this a couple of years ago. Maintenance can be a little

slow

, but they're

good

about getting things done. Review from Google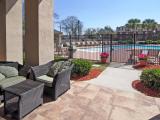 Jun 2017:
Cambridge at Southern Apartments are

great

apartments. They are

well

kept up, they have

good

management, they fix maintenance

quickly

, they are

close

to GSU campus,

plenty

of parking spaces and the apartments are

quiet

. I would

definitely recommend

this apartment! Review from 6/8/17 on Google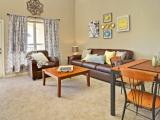 May 2017:
Cambridge at Southern is one of the

best

accommodation for studentS in Statesboro. I'll tell you why: As an international student, I was

worried

about so many things ( the

fear

of living in a strange land (

security

issues

), transportation to school, and of course, utility bills). They have you covered. There is a bus

stop

right in front of this accommodation where the bus will take you to school for

FREE

, the bills are inclusive and they have

great

deals. They are very

lovely

( I mean their staff....lulu is the manager at the palms and she is a sweet lady

always willing

to

help

). If you have kids like me, they've got you covered as

well

. my daughter goes to their office and they show her so much

love

. If you are an international student, trust me this is your

best

bet! very

cheap

and

affordable

and

CLEAN

too!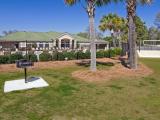 Apr 2017:
I'm getting ready to move out of the dorms and GA Southern and the first tour I went on was

great

. I explained that I could only sign a May to may lease, and everyone told me that I would need to wait to sign on it, but it was an option and I could sign to move in with friends when their leases started in August. However, when we toured as a group again the lady who gave us the tour blatantly continued to tell me that I

can't

sign a May to may

contract

, they will literally only let me sign an August to July

contract

and

nothing

else. Review from 4/19/17 on Google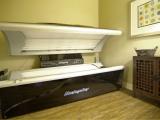 Mar 2017:
Love

living here at Cambridge Palms,

awesome

staff, the pool is

not

usually overcrowded, which is

nice

. The

events

they hold are

great

and there's always some type of

free

food in the clubhouse! Review from 3/7/17 on Google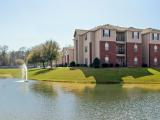 Oct 2016:
Rented a 2 bedroom apt in Palms. You

won't

get the same level of quality that you would at places like the Hampton's or Monarch but you also

won't

get an outrageous price like you would there either. Overall probably the

best

bang for the buck apartment. Staff are

awesome

and it's very

close

to Campus (I can get from my apartment to COBA or the IT building in a little over 5 minutes on my skateboard). Some people say that it's in a

bad

area but honestly looking at Eagle Alerts, the same number of

crimes

occur in the "

nice

" apartments that occur here. Review from 10/14/16 on Google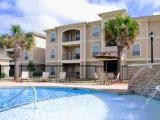 Oct 2016:
Homes are

disgusting

and staff is unattentive. If they spent more time paying attention to the concerns of the residents instead of

sleeping

with them like that one girl in the office J something they would be a little better. Review from 10/12/16 on Google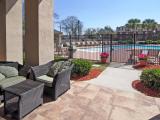 Oct 2016:
KIDS: DO

NOT

SIGN ***ANYTHING*** WITH THESE PEOPLE until you AND your parents are 100% certain that you are going to live here. Only sign when your guarantor is present and ready to sign too. These people are snakes who

lie

and sweet talk 18 year olds who

don't

know what they're getting themselves into. I know for a fact this has happened frequently and repeatedly with them. Be careful and

don't

get trapped into a

contract

. Review from 10/5/16 on Google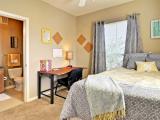 Apr 2016:
Pros

: - Bus

stop

-

Free

food

events

every week - Maintenance requests are completed relitively

quickly

-

Friendly

Staff - Allows pets

Cons

: -

Bugs

: I did seek

help

so as time has gone by it has become less of a

problem

but the first few months I lived here seeing

cockroaches

was a daily occurrence. Honestly this was my least favorite part of living here. - Uncleaned apartments: It was pretty obvious when we first moved in that our apartment had

not

been cleaned beforehand, The carpets and balcony were pretty

gross

. Review from 4/29/16 on Google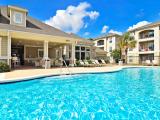 Mar 2016:
Below review is absolutely correct! The same happen to my son...Made him believe thats what he needed...Foolishly he signed the documents with the assurance from the leeches that he will

not

be held liable.. paid 3 months rent and

never

lived in the complex

not

one day! The Ill mannered staff misrepresented, in correctly interpreted, mislead and apparently continued to perform under handed behavior in order to rent or keep apartments rented..Omg! these are college students for Christ sake who are trying to begin life, move into adulthood instead they begin in housing debt. Review from 3/5/16 on Google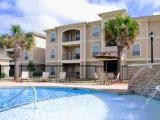 Nov 2015:
I'm currently a Cambridge at Southern resident and I

love

living here! The staff is very

friendly

and helpful. The experiences I have had with maintenance have been very

nice

. My biggest

complaint

is the area and the frequency of

crime

. It's

not

a huge

problem

, but it's worth noting, and the main reason for a

lost

star in this review. Review from 11/20/15 on Google
Nov 2015:
So excited to live here! Absolutely

cannot

wait until move in day in August! I've really

enjoyed

all the

help

Cambridge has provided to make this process successful. Review from 11/6/15 on Google