Back to Previous
Close Tab
Additional Reviews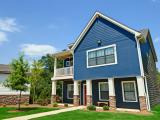 Feb 2019:
Great

floor plans and very

enjoyable

atmosphere. Community hosted

events

throughout the month every month make getting to know your neighbors

easy

and they have

awesome

amenities provided in the clubhouse! Review from Google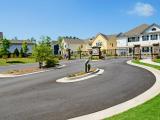 Feb 2019:
Absolutely

horrible

management

zero

stars * ( Hamptons and Copper Beech way better choices). Way over priced & *NO* matter how

clean

your apartment is upon move out they will

CHARGE

you it's a ongoing

JOKE

amongst the students of Georgia Southern that Aspen will

SCAM

you one way or another between the prorated power bills upon move out that are MUCH higher than your

average

use for the year or the fact that they do

not

conduct walk thru's upon move out and will

charge

you on

average

around $300-400 a person unless you go through months of debate back and forth with the property manager. I know multiple FORMER employees that even ADMIT to their underhanded TACTICS. Google ASPEN HEIGHTS better business bureau their ratings are

horrible

. Of all the complexs in Statesboro this is ran the

worst

. BETTER places to live include Planters row, The Isla Review from Google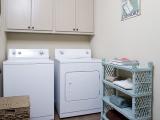 Feb 2019:
I have lived at Aspen Heights for almost two years now and will be going on my third year in the same unit since day

one star

ting next fall. Every time I have had an issue in the house, maintenance has came within 24 hours to fix the

problem

. There are a couple of personal

problems

I've had in the past and let me just say that Andrew at Aspen Heights is

amazing

. He has resolved everything for me, and it shows they

care

about their residents. I have

not

lived anywhere else but Aspen Heights because the environment, people, and even my neighbors are the

best

and are so

nice

. I remember when I first came to Statesboro to look for off-campus housing and Aspen was my first pick to tour. Of course we toured other places but

nothing

satisfied me like Aspen Heights did. My home

away

from home. If you are looking for housing that is very

spacious

an Review from Google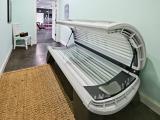 Jan 2019:
Avoid

like the PLAGUE. They exist solely to prey on college students. Substandard housing, overly complex "Legal Documents" that even they do

not

understand. Take meticulous notes as they talk out of both sides of their heads! Review from Google
Oct 2018:
I

enjoyed

living here until the day all my outdoor Halloween and front door decorations were

stolen

. I walked into the Aspen leasing office to report my issue and speak with a manager, but I was then told that management was too busy working on a

project

to

help

me. Too busy to

help

one of their residents that they keep calling about renewing a lease?! No thanks! I'll be moving to a better community! Aspen Heights is just another apartment community ran by a bunch of college kids who couldn't

care

less about its residents or their property! Review from Google
Sep 2018:
I'm going to start off by saying that the people that work at Aspen are usually helpful and will fix

issues

with your apartment in a timely manner. Other than that,

BEWARE

the MOVE OUT

charges

. I lived at Aspen Heights twice and both times they tried to

charge

me unjustly. First time, it was for over 300 dollars for a mattress that was stained and I even put it on my inspection sheet. This time, it was to "replace a box spring," which has a tiny

stain

on the corner. I didn't do it, yet they are trying to get me to pay for it. Also, if you think the owner will discuss anything over the phone, you are sadly mistaken. They might even copy and paste the same email, like what they did to me, and

not

answer any of your questions. Oh and you won't have a working gate. Move in and find out for yourself. They only keep the gate working aroun Review from Google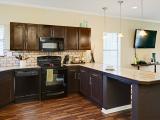 Sep 2018:
Really

great

pool but sometimes it can get too crowded.

Cool

apartments and very

spacious

.

Easy

to

clean

. Recommend for college kids. Review from Google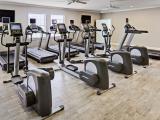 Sep 2018:
No

complaints

since the internet provider was

changed

, it is way faster now. Rooms and houses are really

big

, so you definitely get your money's worth. The shuttle to campus is really

convenient

Review from Google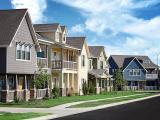 Aug 2018:
First off, the employees are extremely

rude

and

aren't

willing to work with you to resolve any

problems

that you have with your unit. They try to add on a

fees

to your account for everything. I was

charged

twice for "

trash

" that was in "my" yard. Instead of being notified that any additional

fees

were added to my account, I was shocked to see that it had accumulated to such a high amount totally unaware of the situation. I lived here for two years and both years I had

problems

living here. On your move out date (end of lease) you are told to drop off your keys and the employees do a walk through WITHOUT you being present. They mark everything and anything as "

damages

" and are

charged

extreme amounts for it. There is no "working with them" to get the

fee

removed or lowered. I was

charged

both years over $500+ for these "

damages

" that I "had"... Review from Google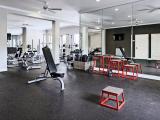 Aug 2018:
This place is completely

TRASH

! My daughter moved in the 1st of June, and there has been

trash

in the apartment since she moved in. We have made several request for the unit to be cleaned but they have

refused

. They even went as far to tell her, that if the unit is

not

cleaned when she leaves she will be

charged

.. There is

old

cereal, liquor bottles and moldy food in the pantry. You can

never

speak to a member of management... The staff is always

RUDE

! They have a bunch of college kids in the office and can

never

get any thing accomplished. I have been trying for days to get this issue taken

care

of... PARENTS

BEWARE

... DO

NOT

ALLOW YOUR CHILD TO MOVE TO ASPEN HIGHTS! MY daughter HATES how

nasty

this place is ... And it continues!!! Today maintenance came by without

notice

and

left

the door open while my daughter was

sleeping

! Only for her to come

down

stair
Aug 2018:
Please do

not

lie

. Evidently you were

not

charged

with bogus

charges

from the move out inspection. Just read the hundreds of reviews and as far as being

safe

for college students....isn't this the location that had a keg at the poolside....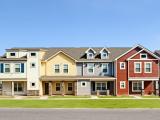 Aug 2018:
I wonder how many people who work at aspen in statesboro are asked to do a comment on this and other sites......

beware

you will get

crazy

charges

when you move out and the walls are like playdough ....don't hang curtains or art up or you may have to pay to rebuild the place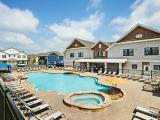 Jun 2018:
By far my

best

experience with housing for young people. As many parents know, it is frightening to send your child off to college but Aspen Heights has made the living situation

easy

and comforting. The staff has gone above and beyond to accommodate our needs, with cheerful attitudes. Review from Google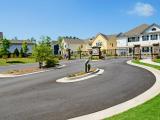 Jun 2018:
DO

NOT

EVER LIVE HERE THEY WILL

SCAM

YOU!! I lived here with my other two roommates about a year ago for only one semester. I took pictures of the apartment before moving in just in case they would try to

charge

me for damaging anything since I had heard

bad

things about them. After I move out I receive a letter in the mail saying I owe them hundreds of dollars for maintenance and cleaning. I then emailed them back pictures of when I moved in. They then dropped the price to about 100 dollars, obviously knowing they were in the

wrong

. But moral of the story, there are so many more places to live in Statesboro please do

not

make the same

mistake

I did. I also know multiple people who this same thing also happened to. There is a w

hole

Facebook page dedicated to their

scam

stories. Review from Google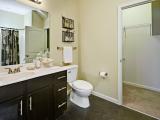 May 2018:
I

love

this place!

Great

place to live and

amazing

customer service :). Highly recommend Aspen Heights! Review from Google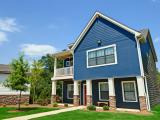 May 2018:
Aspen was my daughter's first off campus housing experience and we had no

issues

. Any maintenance

issues

were handled

quickly

. She is looking forward to living at Aspen again next year! Review from Google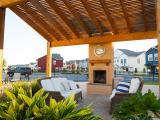 Apr 2018:
I wish the hot tubs would work as much as I'm paying to live here. But I

love

it over all Review from Google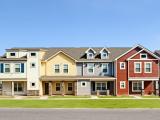 Apr 2018:
Love

this place! Literally the

best

decision I made in regards to off-campus housing! The staff are

great

,

caring

, and very responsive! The amenities are

amazing

and you get your money's worth living her. The overall community is

nice

, and

clean

! You'll

love

it! I highly suggest this housing complex if you're a student looking into off-campus housing. Review from Google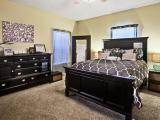 Feb 2018:
It's funny how the people who work here are so

great

at everything they do for us, yet someone from higher up in management decided to royally

screw

us. I've called more times than I can count about this lousy internet. If you're looking to watch videos, play online video games, or even try to download something for an assignment

due

at midnight, just

don't

even bother living here. The apartments themselves are

decent

, I've lived in better for sure but chose this place for it's 5-bedrooms. BTW, the rent is

close

$2500/month for our unit, which is absurd. Either way, I am

happy

with my choice to tell everyone looking this place up to find another apartment complex, and I'll tell anyone that I might overhear in person the same. They

haven't

exactly been

fast

at replying to my

complaints

(there have been others besides the internet). It just real Review from Google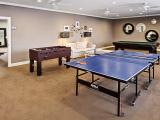 Feb 2018:
Aspen is probably one of the

best

places to live in statesboro, I lived in two other apartment complexes prior and they don't even come

close

. The clubhouse offers computer labs with printers, a full gym, tanning beds and one of the

best

pools in the area. The staff is

great

and do everything they can to make living here as

easy

and convient for you as possible. They also host

fun

events

for the residents every once in a while. I hear people

complain

about the WiFi but in the 7 months I've been here I haven't had any

issues

with it. Wish I had lived here my entire time in statesboro. 10/10 highly recommend to friends. Review from Google
Jan 2018:
CONSISTENTLY

HORRIBLE

INTERNET, but otherwise ok. The units are pretty

nice

, amenities are

good

, and price

isn't

terrible

(if we got what we pay for)... BUT if you rely on the internet for anything important be aware it's VERY

slow

and changes dramatically as the load on the network changes. This is

not

a one time issue, it has been occurring for over 6 months now and anything management says they are doing about it is either a flat out

lie

or a very ill effort. We have had at least a dozen contacts with Elauwit (the ISP here) and they have confirmed that is Aspens unwillingness to pay for the bandwidth they need that is causing these

problems

. For reference I will

leave

the latest communication my roommate received from Elauwit below. We have had to resort to mobile hotspots multiple times to get

projects

completed, which is

not

acceptable i Review from Google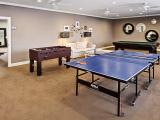 Jan 2018:
I have grown to

love

Aspen Heights. Key word ... GROWN ... before moving in we were "

warned

" of the hidden

fees

and we heard every

horror

story there is when it comes to living in aspen. The main

fear

drilled into peoples heads before moving to aspen are the overages *sarcastic gasp in shock* .. honestly, you just pay for what you use. I had my window open one

night

and heard this girl

complaining

to her friend outside that utilities were 170 per person. They must have had every single light on 24 hours a day, 7 days a week. In my house utilities range from 40-65 dollars, which

isn't

that

bad

to be honest because it includes electricity,

water

,

trash

, and the

stupid

simplebills

fee

. As I said, I had to grow to

love

this place, I was first signed to a 5 bedroom, but a friend of ours decided that she wanted to return back to southern and wanted Review from Google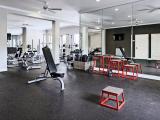 Jan 2018:
THE ABSOLUTE

BEST

SCAM

ARTISTS THERE ARE! Welcome my friends to the worlds most creative

scam

artists. This place is creating for creating incentives that blind you from all the money you'll be loosing living here. I mean the utilities

aren't

even included and I'm pretty sure they stopped providing a cap or the residents. I paid at least $80 extra every month for utilities stemming from months prior. They also have a

bug

/

roach

problem

they couldn't seem to fix. On top of that, they had multiple deaths that occurred here where the residents found out only through twitter.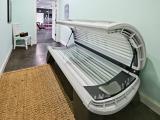 Dec 2017:
The gates do

not

help

with safety at all because they are

never

closed

. Parking is a

big

issue. My roommates and I had $700 move out

charges

EACH. Do

not

waste

your time here at all. Review from Google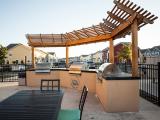 Sep 2017:
Aspen is without a doubt my favorite place I have lived at in Statesboro. I loved how

big

the rooms are and the fact that cable and internet are included in the rent. I had some

problems

when I needed to find a reassignment after I had to move, but the office staff was very

friendly

and made sure the issue was resolved. I would definitely live here again if I could! Review from Google