Back to Previous
Close Tab
Additional Reviews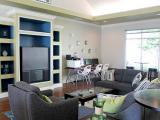 Feb 2019:
If you are looking in terms of location also check out Northgate Lakes. Tivoli does have larger apartments than many places though. Just be sure to

document

everything about the place when you move in so that way there is

not

any

misunderstanding

.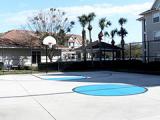 Aug 2018:
HORRIBLE

PLACE TO LIVE AT. They are

unprofessional

and always try to take your money. Out of a $900

deposit

, I received $100 back. I lived in a

new

apartment and took

amazing

care

of my place. It looked brand

new

when I moved out , yet they took almost all of my

deposit

. I am looking to sue. Trust me ,

don't

bother living here. Review from Google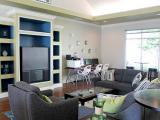 Aug 2018:
Honestly so

gross

. Do

NOT

live here if you aren't planning on living in one of their newer units. Just moved in a couple weeks ago to a unit on the 3rd floor and there are

cockroaches

EVERYWHERE no

joke

. We put in a work order for the

pest

control to come in and spray the apartment this past Friday about a week ago and they have yet to come. Such a dissapointing place. Please do yourself a favor and find somewhere else to live or live in one of their newer units. I honestly live in

fear

every

night

since I've moved in here that a

cockroach

will crawl on me in the middle of the

night

. Review from Google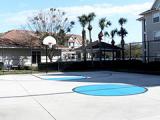 Nov 2016:
Upon move out, the "ehhh, I want the money so let's say the apartment was

dirty

"

fee

was unavoidable. My own

bad

for

not

taking pictures upon move-in and move-out. Upon move-in, the toilets were

dirty

like no one has heard of cleaning so I was

stuck

with the dried

piss

of previous residents that erroded the bottom of the toilet seat. The bathtub still had it's pink slime bacteria along the edges on move-in.

I like

to

clean

, so I made sure to

clean

the toilet when the time comes up while living there. On move-out, the only way I could get rid of the previous residents'

piss

erosion is by replacing the damn seat. Doing home maintenance myself, you

notice

many things. They spray paint on the walls and the shelves to cover previous possible flaws. They're laquering of the bathroom floor is

ridiculous

because they didnt bother cleaning it and th Review from Google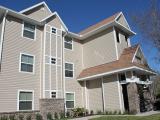 Oct 2016:
After they

changed

management everything went

downhill

. The office staff

sucks

! And be careful when you are moving out, they will

charge

you for everything. Like

leaving

a plank (LITERALLY 1 PIECE) of wood in the laundry room ! SMH ! Review from Google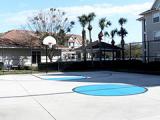 Oct 2016:
Spacious

apartments, but the bathrooms and appliances could be better.

Good

place for college students. Review from Google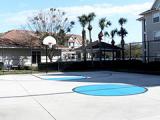 Aug 2016:
Place was

okay

to live at. The bill we received at the end was a

joke

.

Charged

for light bulbs that were out?????? They also automatically impose a lofty cleaning bill no matter the state in which your apartment is in. Review from Google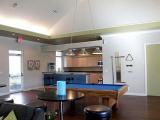 Jan 2016:
Currently live here and like it a lot. I've had some

issues

with a

loud

neighbor, but you have to kind of expect that in college apartments and handle it.

I like

the management staff a lot and I've

never

had any

issues

with them. I've only seen two

roaches

in the 6ish months that I've been here, which is fantastic compared to other places I've lived. Rent is pretty

expensive

and you have to pay

water

and electric, and it's unfurnished. But parking is

free

and there's

plenty

of spots available for you and guests. Review from 1/19/16 on Google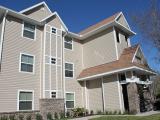 Nov 2015:
Tivoli has accommodating staff. However, when I moved into my apartment, I made sure to ask for one that

didn't

have a

smoke

smell

, since

smoking

in the apartments is allowed and I have asthma. I ended up getting a unit that had been inhabited by chain smokers and

not

to mention it was extremely

dirty

- some of the

dirt

on the tile in the bathrooms and kitchens just

won't

go

away

. They offered to paint,

clean

the carpets and the air ducts, which was

courteous

, however they

refused

to move any furniture/

help

us to get it done. There's no ventilation in the closets so my clothes ended up just soaking in the musty

smoke

smell

, my furniture is embedded with it, and overall I'm upset that I ever moved in. Review from 11/10/15 on Apartment Ratings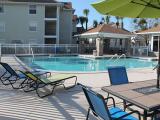 Apr 2015:
I lived in a 2BR/2BA apartment at Tivoli for 3.5 years. Tivoli is a moderately priced housing option (mostly for students) in the UCF area. Having visited most of the other housing options in the area, I was pleased to live at Tivoli, and overall I think they give you the most bang for your buck.

Pros

: - Within walking distance to UCF and Publix -

Free

shuttle service to UCF provided during the week from 6:30am-10pm (excluding Fridays where they only

run

till 8pm) - Large bedrooms, kitchen, and living area, especially when compared to other apartments in the area

Cons

: - The gym could be better, but it's

great

if you

don't

feel like going to the Rec and Wellness Center - Yearly pool

party

which gets intolerably

loud

. We lived next to the pool, but overall the

noise

level was reasonable. Review from 4/2/2015 on Apartment Ratings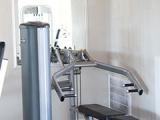 May 2014:
I have lived here for almost 1 year, and I have

enjoyed

my stay.

Pros

:

Spacious

rooms & apartment Driving on McCulloch vs Alafaya to get to UCF Apartment Quality is

good

Parking is ample

Cons

: Is on the more

expensive

side of student living You must furnish your own bed, other bedroom furniture, and living room furniture Requires everyone within one apartment to be on one

contract

(and subsequently, one check or multiple money orders must be paid to Tivoli; therefore, you may be in some trouble if you have a roommate who does

not

pay) Every once in a while, the walls could stand to be thicker. Apartment Ratings.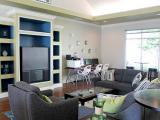 May 2014:
I have lived at tivoli for 4 years. The walls are a little

thin

, but what do you expect from an apartment?...My car got

broken

into once, I guess I forgot to lock it and they

stole

stupid

little things, but that was the only time I didnt feel

safe

here. Recently Tivoli has fallen under

new

management. Rates have

raised

and now they have this

new

package system that you have to set up an email address in their system and you will get emailed when you get a package with a 4 digit code and if you do

not

have that code you can

not

get your package...you can

not

get your package without this dumb code... even if you show an id because the code is the only way to prove who you are

not

a picture id with your name on it. Over all I have loved my time here I just

worry

that the management is going to

run

this place into the ground. Apartment Ratings 5/20/14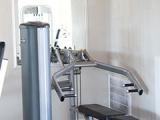 May 2014:
- Unfurnished -

Poorly

lit, extremely dark. (The grounds are home to some type of wildlife that disallows adequate lighting.

Beware

, you will be operating in complete darkness.) - The walls are

paper

thin

; you hear everything. People outside of your window sound like they are in your room (and this is coming from someone located up on the third floor). - Staff member's

aren't

necessarily

rude

but they are absolutely disinterested. - Maintenance works

quickly

, which is

good

, because everything is

breaking

all the time

. - DO

NOT

be

fooled

by the apartment they show you on your tour. You will have brown carpet,

not

hardwood floors. - No-pet policy, but the grounds are crawling with dogs and droppings. Apartment Ratings 5/20/14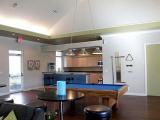 Feb 2014:
I have found the maintenance and staff here to be

friendly

and helpful. I

don't

know my neighbors here very

well

, but they have only bothered me with their

noise

level 1 or 2

nights

during my time here. I believe I have read another review saying that you will outgrow Tivoli -- and you will, it's college living. However, I would definitely stay at Tivoli again. Compared to many of the other student apartment complexes, Tivoli really shines.Apartment Ratings 2/27/14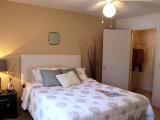 May 2013:
Our A/C has frozen over and ceased to work over 100 times. literally. And you know the summer in florida, it gets really hot. The maintenance is pretty

quick

to fix it but it always ends up freezing over. The rooms are small and same with the bathroom. They need more lighting outside around the sidewalks, but all in all its a

safe

apartment complex. Our main

problem

was our roommates. Choose who you live with very wisely or you will end up paying the price like we did. Rent is

expensive

( to me at least) and they will keep calling you and asking you if you are renewing the lease even though you already told them 5 times that you weren't. Also one more thing, they say no pets allowed, but everyone has pets. So I

don't

know if they

changed

that policy or

not

. Apartment Ratings 5/29/13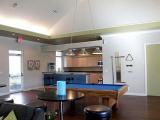 Nov 2012:
But my biggest

complaint

of all is the

lack

of insulation in the walls-

not

to keep warm or

cool

, but to keep neighbors from hearing each other. The walls between my apartment and my neighbors seem to be

paper

thin

. I can hear every conversation he has, the music, when he sits in a chair. On the days he plays his music or piano I can hear it clear from the kitchen.

Not

only this, he is a

night

owl staying up sometimes til 4 in the morning. I

wouldn't

have a

problem

with this if there was enough "stuff" between the walls the would prevent me from this

crap

. All in all I

can't

wait to move out in July. It's only November. Apartment Ratings 11/19/12