Back to Previous
Close Tab
Additional Reviews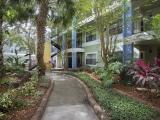 Mar 2019:
Great

place to stay. Newly renovated, has a

nice

gym, has shuttle service, all the employees are

nice

and

efficient

. I have

enjoyed

my time here so far. Only

complaint

is the parking lot has a lot of

pot

hole

s.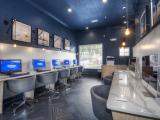 Feb 2019:
Great

apartment,

great

area. There were some necessary repairs needed when I first moved in but they came in and repaired it and it was fine. 10/10

would recommend

to someone.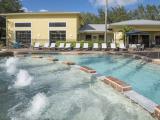 Jan 2019:
This is the

worst

apartment complex I have ever lived in. The only updated part in the facility are the amenities such as the gym and print room. I put in a work order 6 months ago and they have yet to address the issue. The room I toured had updated furniture, but the room I moved into had

old

, chipped, chewed and

broken

furniture. My roommate had glass and nails in her carpet and the dryer was

broken

for the first 2 months of living here. The bathrooms had

never

been cleaned and there is

mold

all over the tub. The

new

cable company, Pavlov, is a

joke

. I am

not

able to watch a single show ON MY APPLE TV without it being blurry. I would

never

recommend anyone live here since I am paying over $750 a month for an apartment as described above. Review from Google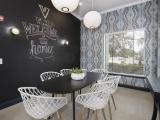 Jan 2019:
They draw you in by showing off

nice

rooms but then shove you into an apartment in the back that is

disgusting

. Blinds were

broken

and

old

, shower head

didn't

even work, asked for

quiet

roommates and was instead given two who are up all

night

and

smoke

weed in the apartment,

roaches

infested

our kitchen and when we sent in a form for it to be fixed they did

nothing

about it, they have

lost

a package for both my roommate and I. Prices are exorbitant for essentially giving you a ghetto apartment. Highly do

not

recommend. Review from Google
Jan 2019:
I signed my lease cause of how

easy

it is to get to campus and how pretty the remodel is. My favorite part is all the creative activities they do and stuff and give aways because they are so involved with the residents and making sure we all feel welcomed and in a

friendly

neighborhood. Natalie B. gave me a tour and she was so helpful throughout the w

hole

process and even now before move in day, i can email her any question. Review from Google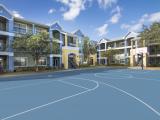 Jan 2019:
The verge is

great

! Everything is really

clean

and the community is

wonderful

:) There is so much to do: the pool, the gym, the clubhouse etc. Review from Google
Nov 2018:
The Verge Orlando should

change

their motto to "Live,

Love

,

Mold

". It grows on every imaginable surface in our apartment. When we told maintenance that there was

mold

growing out of our vents, instead of fixing the

problem

, they

changed

the vent covers and called it a day. After my roommate got bronchitis, an outside company came in and VACUUMED the vents. Needless to say there was still

mold

present after the 'cleaning'. The caulk around the bathtub was

peeling

off when we moved in. Maintenance 'fixed' it by coming into our apartment, standing in the bathroom for 30 seconds, and

leaving

. When I checked the bathroom afterwards, the caulk was exactly the same. When you first move in, they have you fill out a maintenance request form for everything that's

falling

apart

in your apartment (there will be lots of things), but

don't

be

fooled

! Noth Review from Google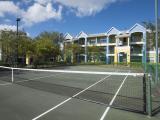 Oct 2018:
The

best

decision I've made was choosing to live at The Verge. The amenities are

awesome

and the staff is

great

! Allison, a community assistant, always goes above and beyond for me and Im sure whoever else has come to her with a question or a

concern

. I thank the Verge for making Orlando feel like home! Review from Google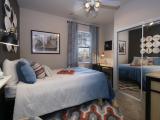 Oct 2018:
I

love

this Commnity because it is very

quiet

and peaceful. It is also

clean

and it is

safe

to stay here in the verge. Maintenance is at it's

best

as everything gets fixed once you put in a work order. Review from Google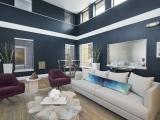 Aug 2018:
Disappointed. Moved in a 3x3 last week and was

not

at all what I imagined. The apartment was

filthy

,

bugs

everywhere. The couch has huge

hole

s in it, don't know why management thought they could get

away

with that. Requested for maintenance to come and fix the couches and spray the apartment for

bugs

, but no one has come. The apartment itself is super tiny, the kitchen

barely

fits anything. There are two drawers and really only one

big

cabinet. Half of our kitchen stuff is on top of the fridge or scattered because of the

limited

spacing. It's

not

the

worst

living situation, but I will

not

be resigning next year. Amenities are

nice

, but at the end of the day, you're going to be spending more time in your apartment than using the amenities. Honestly, on move in day, I was excited to move out and had wished I resigned at my last apartment. Review from Google
Aug 2018:
I chose to sign at The Verge because I wanted to live with my friends and have a

great

living experience off campus. I

don't

remember who I toured with specifically, but I can say that everyone in the office has been top notch. My favorite thing about The Verge is the clubhouse. I

love

studying there and the

free

unlimited

coffee

is a

great

plus! I'm going into my second year living here and I

love

it! Review from Google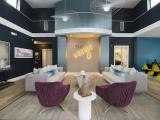 Aug 2018:
The Verge Orlando was the

best

pick when it came looking for an apartment for the school year! They have so many helpful amenities for students such as available computers and printers to use and a lounge area to sit quietly and work on assignments. They also have an

beautiful

gym and resort style pool! Just what I want!

Not

only is The Verge

beautiful

, but the employees were so helpful and patient when it came signing for the lease. They explained everything perfectly and also accommodated the

best

they could to any request we had. Would 10/10 recommend signing with The Verge Orlando! Review from Google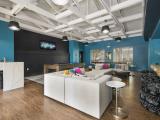 Aug 2018:
The Verge is a modern,

clean

, peaceful, and respectful residence full of lovable, staff member and international resident. When I arrived at the front desk two people helped me, they were really helpful and

professional

. I have been trying to think of a

bad

thing but there is

none

.

Best

residence in Orlando!! Review from Google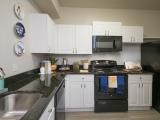 Aug 2018:
I chose to sign a lease at The Verge Orlando mainly cause it wowed my future roommates. I was going to sign a lease anyway but when I had my tour with my mother I could honestly see why my friends were raving about it. It was recently renovated, the amenities are abundant and it was one of the

cheapest price

s around for so much. I only gave them 4/5 because I haven't moved in yet but I'm

not

worried

, I'm sure I will

love

it. Review from Google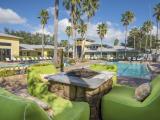 Jun 2018:
First, read the fine print and do

not

go by anything they tell you verbally at the location

due

to

poorly

trained / uninformed staff. Second try to see rooms from people living there

not

just the nicer room they shown you on the tour. Third, any promises on renovations and amenities will be at a 8-12 month delay if completed at all. I'm

happy

to remove my daughter from the lease, students this will however provide you with a valuable life lesson on researching before signing. Review from Google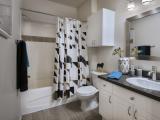 May 2018:
My experience hasn't been

bad

here. The only

problem

I had happened to be a

big

one which is why I

knock

it

down

a star. I had

mold

in my bathroom and filed a work order and maintenance came in and said everything was fine. I told them it wasn't and they brushed it off. Only when my dad came and

complained

did they say they saw the

mold

and would fix it immediately. Review from Google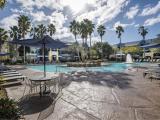 Apr 2018:
I

love

living at the Verge! The staff is

amazing

and really make it feel like a home

away

from home. The appliances are brand

new

and super

nice

, there are rarely ever

issues

, but if their are the impatience team is super

quick

to take

care

of it. Would

definitely recommend

to a friend! Review from Google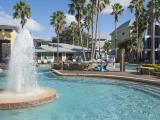 Apr 2018:
How do they expect residents to have guests over when there is

never

any open visitor parking spots? The visitor parking is ALWAYS taken up and mostly by residents. I'm

not

making my friends I have over park in PHASE 2 and WALK to my apartment. We're young women and that's

NOT

safe

, especially in the dark...but I guess that's what The Verge wants. So, of course someone I know got their car

towed

because there

wasn't

ANY open visitor parking spots in phase 1. This is honestly the last straw for me. If you're the type of person to have people over, I highly recommend finding housing elsewhere. Review from Google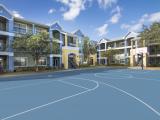 Apr 2018:
A

wonderful

community with outstanding staff. The community

events

are actually a ton of

fun

and really

well

done. They make it feel more like summer camp than student housing. Review from Google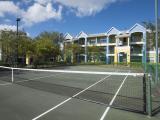 Mar 2018:
I

love

living at the Verge!

Great

amenities and

amazing

staff. They host lots of

events

every month and give you

great

tools to have an

awesome

college living experience! Review from Google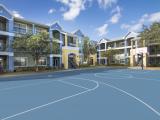 Mar 2018:
This is a

wonderful

place to live, for the most part!

Pros

: Pet-

friendly

!!! The price, while high, is reasonable for the area. The grounds are

beautiful

and

well

-maintained. The

events

each month are

fun

and

free

! The units have granite countertops and newly-renovated bathrooms, which are gorgeous. The cable is

nice

and having HBO is

wonderful

. It doesn't come with a DVR but you can contact Spectrum yourself and buy it. The community is gated (I don't see why, since people who can't get in just wait for someone else to open the gate and then drive in behind them), which I suppose is a bonus. The amenities are brand

new

and

great

! The gym is

amazing

, the study lounge is pretty and

quiet

, and the printer finally works! The pool is fantastic too, it's resort-quality. There are

well

-kept basketball and volleyball courts too! The utility Review from Google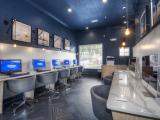 Jan 2018:
I've been living here for a year so far and have

enjoyed

it a lot. The

new

renovations are

amazing

and the workers here are

great

. The CAs are very

quick

to

help

and have answered any questions I've had. The management has also been

quick

to take advice from the community; for example, they put in backboards for the basketball hoops that

don't

break

rather then the fragile ones they had originally. Overall, I've had a

great

time with all the

events

and have already renewed for next year. Take a tour, CA Natalie B was really helpful for me!! Review from Google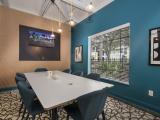 Jan 2018:
Forgot to mention when they moved into the apartment the apartment was filled with

stains

!!! windows are

cheap

as

hell

and the air

didn't

work.

Awful

place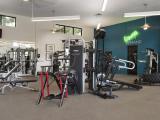 Jan 2018:
We chose this place because of the amenities they were going to offer. Clubhouse was

late

opening up and now they have been

closed

for the last month as they did

not

properly handle the permit or the opening of it. No gym, no computers or printers to use. Basically you are paying alot for no amenities.

don't

waste

your money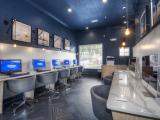 Dec 2017:
The Verge is a

great

community to live in. The staff's dedication and efforts to make our stay most comfortable and

enjoyable

are phenomenal. They are all very

friendly

and eager to

help

their residents with any

issues

or concerns and even things completely

not

expected/related to our stay such as printing assignments; they go above and beyond. Matt and Nick are some of the nicest

not

only staff members but people I've met. The amenities are also

great

, such as our beautifully decorated study center and computer lab. If you want an extremely

friendly

and actively involved community (always throwing

fun

events

), the verge is the place to go. Review from Google