Apartment Reviews
Back to Previous
Close Tab
Additional Reviews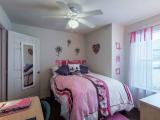 Jan 2018:
The atmosphere is

nice

compared to what I'm used to, the style is somewhat

outdated

. Proper cleanliness should be prioritized; the carpets have odor. It wouldn't hurt to provide lights in places other than the kitchen. The mail system is

awful

, had the staff

lose

me and my roommates mail more than once or forget to alert us of its arrival. A male resident

went out

of his way to deliver ours that he got, just to correct their mistakes. It's very frustrating. We have to order textbooks, electronics, and supplies because we don't have time to go out and shop and

not

a lot of vehicles, and now we dont trust that it'll get to us. The staff doesn't prioritize hospitality or even seem to be trained in it. All but one girl in the office, just don't

care

. I honestly just think it has

decent

potential, but doesn't live up to it. Review from Google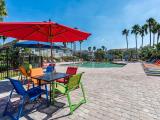 Jan 2018:
I have had a

good

experience here at The Pointe. The shuttle system is

great

, apartments are a

good

, large size, furniture included,

free

coffee

,

waffles

, entertainment, computer lab, and more. Its really a

great

deal for the price. Review from Google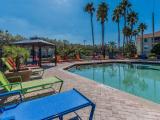 Nov 2017:
I got a pretty

good

deal here compared to other apartments

near

UCF. The staff are

friendly

and I

haven't

had any noticeable

problems

. Overall,

not

a

bad

place to live. Review from 11/23/17 on Google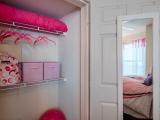 Nov 2017:
The apartments are loaded with

mold

issues

. the

mold

is under the carpets and in the air conditioning vents , I have many photos and have become

sick

from the

mold

. I am in the process of reporting this to consumer agencies . The management paints over the air vents , but when you look closely you can see thick black

mold

that will make you ill. I would

NOT

ever lease here . The

security

is

not

very

good

here , There have been many

break

ins , this can be verified as

well

. The

positive

sides are a

good

shuttle to take you to UCF , reasonable rent . There are many other

nice

,

clean

and

safe

places to rent. This is

NOT

one of them . Review from Google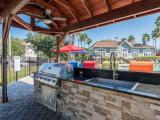 Nov 2017:
This is a

great

place especially for the price. The room size and the common area are very

spacious

and include a full working kitchen. The utilities may be a bit

old

but they are in

great

working conditions. Just in case, the staff does respond

quickly

to work orders and maintenance

issues

. Review from 11/9/17 on Google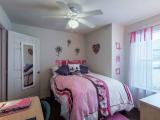 Nov 2017:
I've lived here for almost 2 years now and I've absolutely adored it. The shuttle is always

quick

and

convenient

, maintenance has taken

care

of every

problem

I've had as

quickly

as possible, and the clubhouse staff are all super

friendly

and willing to

help

! The

noise

levels are pretty low, especially during the week. I've

never

had any

complaints

with my neighbors or the apartment itself. I think it's been the

perfect

place to live while attending UCF. Review from 11/7/17 on Google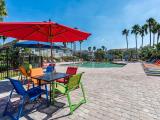 Jun 2017:
Cheap

living and all utilities paid,

decent

maintenance, but

terrible

living experience. I've lived here for two years I've had to deal with the consequences of the

terrible

structure of the buildings. You can hear things from all angles, if the people next door talk it's like they are in your apartment. If the people above you walk, the floors are squeaky and the walls are extremely

thin

. I've lived in two different units so it's

not

an outlier. Review from 6/2/17 on Google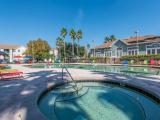 May 2017:
Great

place to live. The amenities and no cap on utilities are really

nice

. They make it worth the price. I also feel

safe

in this complex, unlike other apartments I have lived at. The only

bad

thing is that you can tell the apartment is

cheaply

built/

furnished

. The walls and windows are

paper

thin

, so you hear everything going on around you, which is especially annoying when your window faces a parking lot. But overall, better than most apartments this

close

to campus. Review from 5/19/17 on Google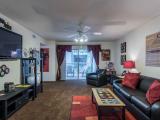 Apr 2017:
Pros

:

Okay

price, guarded gate and patrolled by UCF

Police

, UCF Shuttle.

CONS

:

Bad

customer service by management all the way

down

to RA's, maintenance employees are

rude

and

don't

seem to

care

about your personal items

low quality

amenities. Walls and ceilings are

thin

(very

easy

to hear neighbors).

low quality

appliances. Small Review from 4/21/17 on Google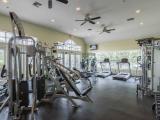 Feb 2017:
Do

NOT

live here this is one of the

worst

places to live. I have had a

roach

infestation

since the moment I moved in and they have done

nothing

about it and they say it's been happening in every building because of the "weather" but the weather

doesn't

cause an

infestation

for 5 months I had to spend

close

to 100$ on

roach

supplies in order to finally

stop

seeing them it's

disgusting

. They are also

terrible

with

noise

complaints

I've

complained

twice and

nothing

has been done. One one there was a group of 30 people blasting music outside the apartment for an hour at 2am and I couldn't even reach the on duty staff! Review from 2/4/17 on Google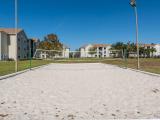 Dec 2016:
staff is

friendly

and ucf spirt is

great

but the apartment floors creaks very loudly with every step you take. You hear the people above you walking. and walls are

thin

so you can hear your neighbors when they have their tv on. other than that

love

the place. Review from 12/9/16 on Google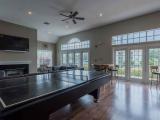 Dec 2016:
Everything from applying for a room to getting a roommate and moving in as been a

great

experience. Staff is

friendly

and always

happy

to

help

with any questions. Review from 12/5/16 on Google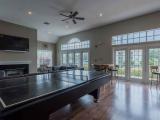 May 2016:
I

love

living here.

Free

waffles

,

great

atmosphere & RAs are always here to

help

. Our work orders are completed really

fast

. I

love

my roommates as

well

. Review from 5/11/16 on Google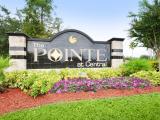 Mar 2016:
I'll skip all the

great

parts because that is all you will hear about. The Pointe is really

great

about only selecting reviews on their page with things that make them seem better. So here are all of the

negative

points: 1. The gym/clubhouse is

not

24 hours and has

not

been since I moved in-- a year ago! They really

shouldn't

lie

to people, put signs outside and on their website saying so. 2. Maintenance is

great

at constantly trying to fix things but

awful

because they want to come into your room at least once every 2 weeks to do something

new

. So imagine your a girl living by yourself constantly having to

worry

about the next time several men are just going to enter your apartment. Yes they do

knock

, but one

knock

is

not

enough time to

get out

of bed, hear them in the shower or get dressed. Review from 3/4/16 on Google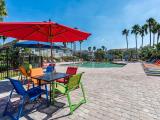 Feb 2016:
My experience has been

perfect

. Work orders are actually considered and fixed in a timely matter. There is

nothing

better than

Waffle

Wednesday! The staff really cares about the experience of the residents and try to make this lease as

perfect

as ever. The only downside is the gym. It is too small to actually

enjoy

going. Review from 2/20/16 on Google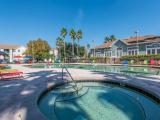 Dec 2015:
Great

place

great

people

great

deal. Just dated.But i really did

enjoy

living here but they

hike

the prices through the roof.

Best

advice rent a house with friends its much cheaper. Review from 12/24/15 on Google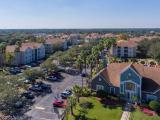 Dec 2015:
I

wouldn't

say it was

horrible

but definitely

not

the

best

. Apartments were

dirty

upon move in (hair on ceiling above bathtub, needed vacuuming, sink and toilet were

dirty

). Took maintenance 2 weeks to fix the dryer that

didn't

work upon move in. "

Free

printing" requires you to bring your own

paper

so it

isn't

free

.

Noise

isn't

bad

,

I like

that they

don't

pester you if you need to work on your car. Staff is

friendly

most of the time. Mailing

isn't

efficient

unless you UPS it straight to your door. It is conveniently

close

to school with very frequent shuttles. Review from 12/4/15 on Google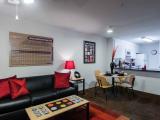 Dec 2015:
The

worst

decision I've ever made. DO

NOT

LIVE HERE!!! The price definitely shows you what you will be receiving. It took two months for maintenance to come and fix our toilet. That means only one bathroom for four females. Being with an apartment full of females, maintenance does

not

knock

. They simply walk in which is an extreme violation of privacy, considering these are grown men. Please

don't

bother paying for express shipping, because the office will hold it until they feel like going through the mail. I made this

mistake

when I ordered a

new

computer charger, I couldn't do any homework the entire weekend! Review from 12/3/15 on Google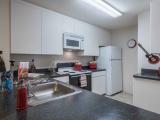 Jul 2015:
It is such a

nice

place that has

amazing

benefits like full furnishing and includes important things such as wifi, electric, and washer and dryer. Its

great

living here with all of my friends! Review from 7/20/2015 on Google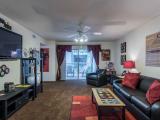 Jul 2015:
Good

price...and that's about as

good

as it gets. This complex has only been a

hassle

and

headache

for

not

only me but my roommates included. The staff in the office have no knowledge of anything let alone any power to do anything for you. All of my

issues

and my roommates

issues

have been resolved with either an answer of we

cannot

do this for you but if you'd like to it will be a

fee

of this and that. The managers were

rude

every time I talked to them and seemed like all they cared about to solve my

issues

was to suck more money out of my pockets

due

to it being "in the fine print". Review from 7/7/2015 on Google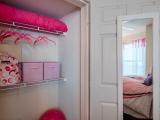 Jun 2015:
If I could give

0 stars

, I would. The people who work here are incredibly

rude

.

None

of the maintenance staff speaks English. It has taken months to "fix" the stairs in all of the buildings. If your apartment number

isn't

on your mail, they

won't

even try to find which mailbox it goes into, they will send it back to the sender. If your friends or family

don't

park in visitors, your car WILL get

towed

and they will provide you with the

wrong

address to the towing company. The

construction

starts promptly at 7 EVERY morning, even during

finals

week. The only people that are

friendly

around here are the

security

guards. Do

NOT

move here, you will

regret

it. Review from 6/29/2015 on Google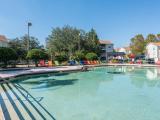 Jun 2014:
For all the amenities the price is extremely competitive. The multiple courts and pools makes it

great

because it is one of those things where when it is a

great

time to

enjoy

them lots of people want to

enjoy

them. So you have a better chance actually using them when there is more than one.