Back to Previous
Close Tab
Additional Reviews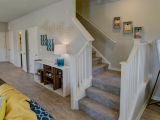 Mar 2019:
While living at Redpoint, I can honestly say I have had a

great

and

positive

experience. Being a transfer student, I wanted an environment that was very

friendly

, student driven, and fresh... all qualities which Redpoint possesses. From placing maintenance requests, and having Savannah and Brian be at my house within an hour to fix things... to having

snacks

, drinks, and insomnia

cookies

delivered to my house by Mary and Carson... even to emailing my assignments and notes to the office to have the

amazing

staff such as Lydia print it off for me since I did

not

have time to do so... these are all examples of ways the staff has gone above and beyond to lend a hand, and ensure the satisfaction of their residents along with making personal connections. I can confidently say it is a

great

place to live! Review from Google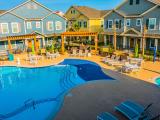 Feb 2019:
Redpoint Wilmington is a

joke

.

Poor

management and even

worse

environment. I did

not

feel

safe

living here. A 2 foot fence did

not

keep anyone out which led to trouble. Its a false sense of

security

. If you want to have anyone over dont live here. There are a handful of guest spots for the entire community and they do enforce towing very strictly. Dont let who ever tours you Redpoint

fool

you, ask residents how it is. It is also very unappealing to park in the back of the house, why

not

have the better looking side of the house face where you enter? The gates are also super

slow

and inconvenient. Might as

well

leave

them open 24/7 because anyone can get in at anytime by stepping over the fence.

Good

-luck if you live here Review from Google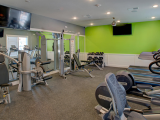 Dec 2018:
This is the

BEST

place I have ever lived. The friendliest management and the quickest maintainence team make it a

wonderful

place to live. My roommates and I all

love

it.

Not

a

negative

thing to say. Review from Google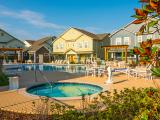 Dec 2018:
I live with a roommate here and she is off here rocker and is extremely

rude

towards me and curses at me for wanting to report her for

smoking

pot

(which is

illegal

), and the place

hasn't

done ANYTHING about it; so I'm constantly

unsafe

and uncomfortable in my own house. It's

great

. Review from Google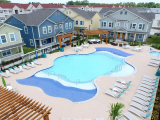 Nov 2018:
The office staff here is phenomenal. I can't imagine having it any better. Living here is really

great

. It's a

great

town house style apartment,

never

hear

noise

from neighbors and don't have to

worry

about hearing people above you because you're in a townhome. Gated,

great

pricing (you get so much more for your money than at any other complex where you'd pay the exact same) Review from Google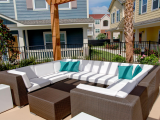 Oct 2018:
My son was displaced from his on-campus housing b/c of Florence and was assigned to Redpoint. He had been assigned a room in a home that had people living in it--

not

sure who or how many b/c we

never

got in the front door. A pit bull/boxer type dog would

not

let us in the front or back door. We went back to the office to let them know and they looked at us like we were

crazy

to be concerned about it. Needless to say, we made other arrangements with UNCW for alternative housing. I am really floored a complex geared toward students--which frankly operates like a dorm if students who

don't

know each other can be moved in and out of the homes--allows pets and especially those kinds of pets. How is that fair to the other roommates? What if there is an

allergy

? Are all the roommates responsible for

damage

that one roommate's pet may have caused? It Review from Google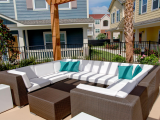 Oct 2018:
Do

not

live here, everything that people are saying negatively about this place is 100% true. The staff will hammer in your head that it's the

best

place to live, but the houses are made of the cheapest materials and you'll

quickly

find out that it isn't as

safe

as they advertise. Constantly people

leaving

and going (especially the pool area) as they please, fights

break

out at all the pool parties and I would say 90% of the time it isn't residents in those fights. They literally have two visitor parking spots compared to the 400 and something resident spots. We

broke

a lightbulb in the hallway and they

charged

each member of my house $25 to replace it (I lived with 3 other people). Also, if you do sign here, get ready to pay some major move-out

fees

. My roommates and I worked hard cleaning the w

hole

house before we moved out, but I re Review from Google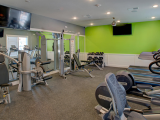 Sep 2018:
Living in Redpoint Wilmington has been a dream so far. Any time I have a question or maintenance request someone is at my door within an hour. It is

easy

to see that the employees at Redpoint truly

care

about their residents, as they call within the next day to make sure everything is back in working order. I could

not

think of a better place to live as a student at UNCW! Review from Google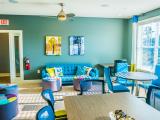 Sep 2018:
The maintenance team at this property go above and beyond.

Not

only do they have the fastest response time, but they always do a

great

job with fixing whatever it is that needs repair or replacing. There was one time back in December when I dropped my diamond earring

down

the tub drain. I freaked out and put in a work order that

night

. I expressed how much that gift meant to me and asked if there was any way they could get it out. Literally the next morning I got a notification from the Work Order that said they saved the little guy and placed it in the box on my sink counter. I was SO

happy

and SO thankful. Brian and Savannah are

not

only

great

employees, but

great

people who

care

about their residents. Review from Google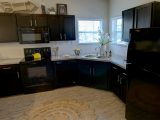 Aug 2018:
Aspen cares about one thing, you signing a lease. And

nothing

else. Aspen Heights appears to be an inviting, pretty student living neighborhood but it's

nothing

but the opposite. The houses appear

nice

, but are constructed of the lowest quality material made to look "pretty". Aspen is

not

exactly a

safe

neighborhood either, which you will soon find out if you signed a lease. When you move out, expect to pay a months rent of random

charges

and

fees

. You can

leave

the place a wreck when you move out because you'll be

charged

the same as making it

spotless

. Highly recommend living ANYWHERE but here. Review from Google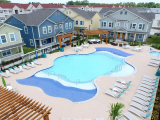 Aug 2018:
Do

NOT

sign a lease here. They make it look

amazing

up front but after living there for a month you will

quickly

learn how

cheaply

made the units are. Everything started

falling

apart

after a few weeks. You can

not

walk around the community at

night

without having a flashlight shined in your eyes by a

cop

or ALE agent demanding to know your age and if you are

drunk

or

not

. You also can

not

sit on your porch at

night

without being interrogated by a agent. There was dog

poop

EVERYWHERE. There are GLASS

beer

bottles smashed on the roads and grass. When you move out they

charge

Insane

amounts of move out

charges

. There were constantly

loud

parties and people are very

inconsiderate

. Parking was a massive

problem

there were three parking spots for the entire community to use as guest spots and you would be

towed

often even if you were in the correct Review from Google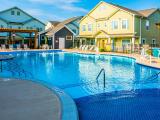 Aug 2018:
Don't be

fooled

by the 5 star reviews. Those are just the aspen staff reviewing their own company. I just moved out and boy am I glad I'm gone. They

charged

us hundreds of dollars in move out

charges

when we

left

the place looking better than when we moved in. Needless to say, I'll be getting a lawyer and taking aspen heights to trial for all the

wrong

doings they've done to me my roommates and my friends. Ask anyone who's ever lived there, they will tell you do

not

sign a lease there. They're

crooked

thieves

and they just want as much money as they can take from you. If you want to pay thousands of dollars to have the

worse

quality of life this upcoming school year, then sign at aspen. But let me tell you, you will

hate

it every second you are there. They make it look like the

best

place on earth, but once you sign you realize you Review from Google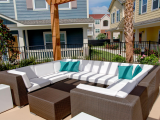 May 2018:
The property is absolutely

beautiful

and I had a

great

tour. I ended up signing a lease here and will be moving in during the fall. I

definitely recommend

this place to all of my friends! Review from Google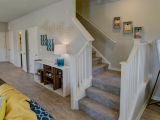 May 2018:
Staff is very

nice

and will work with you in any situation. They try to keep the property as

safe

and

nice

as possible despite numerous wild college students living here. Overall I'd live here again, and it's a very

nice

place to be. Review from Google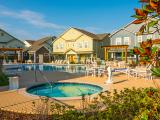 May 2018:
My girlfriend has lived at Aspen for 2 years and

never

had a

problem

. I think the people who cause the

problems

here are the ones

leaving

the

bad

reviews.

don't

get

mad

when you get in trouble because you

can't

follow rules Review from Google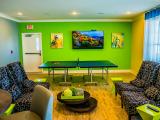 Apr 2018:
This place has it's

problems

(like everywhere), but they are minimal and offset by the quality of the staff's resident relations. It can be

loud

, as it is a community mostly filled with college students, but that is something you have to expect and be able to live with. It's extra

easy

to meet

cool

new

people! Review from Google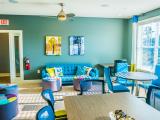 Jan 2018:
In my experience, Aspen Heights is a company with very little integrity motivated by one thing $$$.... I had a

good

experience living there but put a lot of my own work into my

poorly

built house that was "brand

new

". Review from Google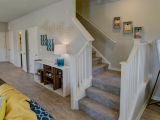 Jan 2018:
The staff at Aspen Heights is

great

to work with. They are

friendly

, yet

professional

and are

quick

to respond to any needs. They are always working hard to improve the experience of all their tenants and make their experience as comfortable as possible. We look forward to every interaction we have with their staff. Review from Google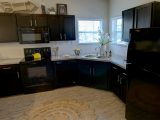 Dec 2017:
I've dealt with Aspen Height before the beginning of the school year. They constantly have people coming in from other housing complexes and partying. This is to the point that the

cops

have to be called numerous times in order for anything to get done.

Not

to meantion people that live there have no respect for others that live to the point where they would

break

glass and get so

drunk

, they would get arrested. I've also dealt with vehicles constantly in my parking spot when I came home and had my car

hit

countless times. The

worst

part of all is that the staff and management there

sucks

! They'll tell you anything to shut you up or

not

talk to you at all. Forget contacting corporate as

well

because they'll

never

pick up. I wouldn't even give Aspen Heights Wilmington a

1 star

rating more like a

negative

number would be more sufficient Review from Google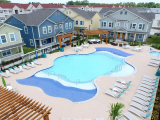 Nov 2017:
Aspen Heights is a

good

place to live if you are a college student. There are tons of reviews on here

complaining

about people walking around the complex at

night

and parties and underage drinking, but it is a COLLEGE apartment complex. What did you expect? An

old

folks home? The staff is

nice

and they genuinely

care

about the residents; every time I walk into the office they ask how my dog is doing - by his name. Houses are built using pretty

cheap

material, but I have only had minor

problems

which they happily fixed

quickly

. Houses and rooms are

spacious

when compared to other apartment complexes in the area. However, it is a bit annoying to live 20 yards from Kerr Road, which is still under

construction

and is very

loud

and bright. Also, they have no guest parking at all, which can be frustrating, but they always make sure your spot is open Review from Google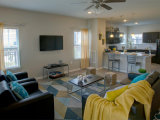 Nov 2017:
Fantastic place to live,

friendly

management,

security

is always on site to

help

in case of emergencies,

great

amenities and they have all sorts of welcoming parties and other things for the tenants to

enjoy

.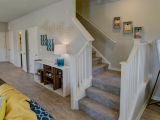 Sep 2017:
I recently lived at Aspen Heights and had a

great

experience with the staff. Realize this if you are considering becoming a resident.... it is luxury STUDENT living community. There are tons of amenities, like the 5-star pool, hot tub, swing on your porch, pet-

friendly

, daily

trash

pickup,

awesome

kitchen, gym, study room, lounge, pool table, what more can you want for the price? Management creates a

great

community with numerous

events

daily.

Awesome

for college students wanting to meet

new

friends. Because of my experience with management, staff &

awesome

friends I give Aspen Heights a 5-star rating. Thank you, Angela & Ashley, for the generosity & working with a spirit of excellence. -Cory Review from Google