Back to Previous
Close Tab
Additional Reviews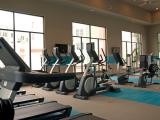 Mar 2019:
I will be living in progress next fall and I'm so excited! They gave a fantastic tour and the staff is so

nice

and

friendly

. I'm really looking forward to living here with my bestfriends, meeting

new

friends and living it up in progress 910! Review from Google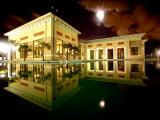 Mar 2019:
My daughter and her friends have been looking for the right and

best

place for them to call home next year. They are so

happy

and excited for that to be Progress 910. Thank you Megan, for being so

nice

, helpful and going above and beyond in helping them pick their right home. Hearing the happiness and excitement in my daughters voice made my

heart

smile. Megan, YOU made this mom very

happy

!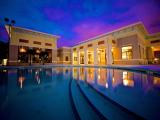 Mar 2019:
I

love

it here at Progress. The people are

great

all around, with

amazing

amenities. I have

never

seen such a

nice

apartment gym. It's

never

super crowded so it's an

amazing

place to work out. The cereal bar is

awesome

when you're running

late

or running low on groceries. I

would recommend

living at Progress for any student looking for a

great

environment to live out college.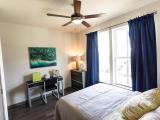 Feb 2019:
I visited a buddy of mine here the other day for an

event

they had in their office and he showed me around the property after. Let me just say, I didn't know apartments complexes could look like this! Everyone I've met at progress was

friendly

also. Very dope amenities and the gym is an actual full sized gym with more than just 3 treadmills and a bench like some other places! I'm assuming the people who

left

one star

reviews were

mad

about a single incident that occurred on the property and don't realize how

nice

it is here compared to conventional apartments/ houses. He told me they were completely full right now and I could see why!
Feb 2019:
My son

just renewed

his lease for a second year at Progress 910. With so many choices in the Wilmington area, I am sure he made the right one - two years in a row. From our initial tour of the property, Progress stood out from all the rest. The first staff member we met was a student. That spoke volumes to me as she was able to speak to us

not

from a marketing scripted perspective, but from personal experience. She provided us with her personal cell phone number and texted us often throughout the process. While we looked at more than 6 properties, Progress was by far the

best

choice. As a parent - the beauty of the property, the friendliness of the staff, the focus on safety, the fact that everything he would need and want was on site from the private study rooms, to shuttles to campus, from the breakfast area to the price for value. For my son, he was

impressed

by the

amazing

pool and recreation area, the special

events

on the property that allow the students to mingle with others, the

spacious

rooms and

close

proximity to campus Review from Google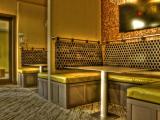 Jan 2019:
When looking for an apartment for my daughter as she began her UNCW academic journey, we looked at a number of apartments, and Progress 910 stood out as being both

beautiful

and reasonably priced for what they provide. In addition the apartments have high ceilings and have

great

light. As she has been there for this year, we have found that Progress 910 has continued to be everything we thought it would be and more when she moved in. Progress 910 had matched her up with a roommate who has become a dear friend. They are very

well

matched as roommates. Wanting her to land on her feet in this

new

environment where she needs her focus to be on her academic pursuits, it is

lovely

that her living situation has only been supportive and

lovely

. Review from Google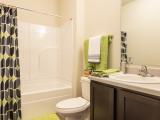 Jan 2019:
Great

place for UNCW students! My daughter is loving her time there and has made so many

new

friends. Review from Google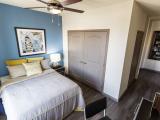 Jan 2019:
My buddy lives here and gotta say they've got a

cool

gym. They have lots of

free

food too and the

best

pool to hang at in the summer Review from Google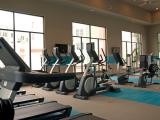 Dec 2018:
Progress 910 has been such a

great

experience for my granddaughter. While she was home for Christmas

break

, she was telling us about all of the

new

people she had met. She had

nothing

but

great

things to say about the amenities, size of her apartment, the location, etc. She loves it so much, that she has already renewed for next year! Definitely the

best

'bang for your buck' in the Wilmington area. Review from Google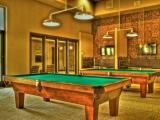 Dec 2018:
I have lived at Progress for a year and a half. I absolutely

love

it here. The front staff and management are so helpful. The maintenance team is

quick

and

efficient

. The amenities are outstanding. Review from Google
Oct 2018:
Living at Progress910 has been

nothing

short of

amazing

! I haven't had a serious

complaint

since I've moved in and I have met countless people who are

friendly

and willing to

help

in any way possible. The amenities are

nice

and the staff is

very helpful

and will

leave

you walking out with a smile on your face. Review from Google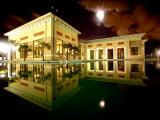 Oct 2018:
My wife and I have

nothing

but

great

things to say about Progress 910. We truly felt as if the staff

went out

of their way to make sure everything was taken

care

of, especially on move in day. They have

great

community

events

that

help

the residents get to know each other. Review from Google
Oct 2018:
Progress 910 is such a

wonderful

place to live. I was looking for a place where I could meet people, as

well

as

enjoy

living . The employees are so

nice

, despite what other reviews have said. Kristin is a

great

property manager and has done everything she could to make my experience

great

! Review from Google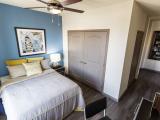 Oct 2018:
My daughter decided to live there

due

to the

fun

looking environment the place itself is very

nice

, but the management is a w

hole

other story dealing with the general manager Kristin has been a

horrible

experience from the beginning since I first contacted her she has been

nothing

but

rude

, she's only 25 but acts as if she's still 18 and shouldn't be in

charge

of an apartment complex! Review from Google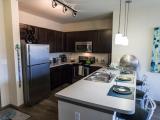 Oct 2018:
Pretty

nice

apartments.

Lovely

pool. Rent has everything included so its more bang for your buck. Wish I could negotiate the need for cable tv but its

not

really an issue . Review from Google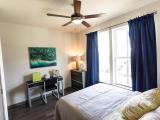 Aug 2018:
Do

Not

Rent From Progress! The management is

rude

and the move out

fees

are outrageous. We were

charged

over 200 on walls and there was no

damage

. Extensive

cost

for blinds ! They will find any way to

charge

!
Jun 2018:
This apartment complex is pretty

nice

, it is

easy

meeting people here because of how the apartments are set up. All the

events

they hold for you to meet other students. Their amenities are pretty

amazing

they have a state of the art beach volleyball court, 24 hour access gym with

free

weights going to 100 lbs (unusual for apartments),

nice

pool with a pool table IN the pool (

crazy

I know!) basketball goal also in the pool, and a volleyball net ALSO in the pool.

CRAZY

! They also have a

fire

pit for students to hang out at. Also the staff there are really

friendly

and helpful with everything. It's

GREAT

complex all around Review from Google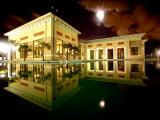 Jun 2018:
I have a bunch of friends that live at Progress and these apartments are

awesome

. The staff and front desk are always really

nice

and seem to be extremely helpful. The pool and volleyball court are

great

and so much

fun

in the summertime. If this apartment was built when I was in school it would have been my no-brainer choice to live. Review from Google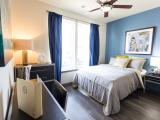 May 2018:
The State of North Carolina

shouldn't

allow apartment complexes to be this

great

! Munchies for parties,

great

gym, groovy vibes and

not

to mention the pretty ladies at the front desk. What else could you want in an apartment complex? Highly recommend this place to anyone looking for a

good

sense of community and a place to lay

down

your head in between the laborious classes and

beautiful

beaches.

don't

miss out! Review from Google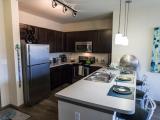 May 2018:
Absolutely

love

this place!! Me and my girls have either visited or lived there over the past 3 years and we

can't

remember having a

bad

time! I certainly

love

the pool and cabanas. The leasing staff is always

friendly

and give Progress a

great

positive

image! Keep it up Progress! Review from Google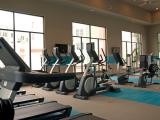 May 2018:
My daughter lived at Progress 910 during her last two years of college and she loved it. She has met so many people around in the complex and she keeps telling me how much she enjoys living there. As a parent I definitely felt

safe

and at ease having her there and

would recommend

this apartment complex to anyone looking for an all around

great

place for their son or daughter. Review from Google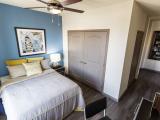 Apr 2018:
Every time I have been to Progress I have had a lot of

fun

! The club house and apartments are

well

kept and provide a

great

atmosphere. The workers at Progress are real helpful and definitely put the customer first! My favorite time during the year is when it is

nice

outside so my friends and I get to pretend to be Emily Day and Mike Dodd out on the Volleyball court! Review from Google
Apr 2018:
I have been living at progress for a year and a half and have recently renewed my lease. I couldn't imagine living anywhere else. The amenities are

awesome

and so are the people. Alexis at the front desk is such a geniunely kind person. The staff at progress

care

about their residents and will

help

anyone with absolutely anything. My w

hole

renewing progress has been a tad bit complicated but Alexis and Kristen have worked with me so that I have another

great

living experience. I couldn't imagine

not

living here. I am so excited to be living at progress for a w

hole

other year. Here's to many more memories at P910 🍍❤️ Review from Google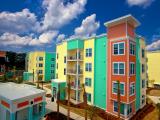 Apr 2018:
My son lives here right now and has been very

happy

with his experience. He

didn't

know anyone when he transferred to UNC-Wilmington and he found friends through Progress and his roommates. When we come visit him I'm always pleased with the warm attitudes of the staff members and the state of the complex. Since we live so far

away

his safety has always been my number one

concern

and I feel very confident that Progress watches out for my son and their other residents. I am very glad we chose this as his home for the school year. Review from Google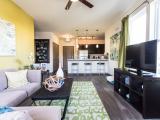 Apr 2018:
I visit my friends who live at Progress 910 whenever I'm in town. I can't say enough

great

things about this place! The pool is so much

fun

and the entire place is very

well

maintained. The staff there is incredible, especially Lauren who I chatted with for a little bit and made me feel welcome. 10/10

would recommend

!! Review from Google