Apartment Reviews
Back to Previous
Close Tab
Additional Reviews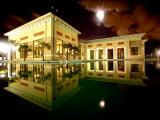 Feb 2020:
This is the

worst

place to live as a student in Wilmington. Management is always unavailable to

help

you, even when you want to report

drug

activity and violence on the property. I

don't

know how this place is in business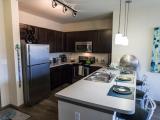 Dec 2019:
Terrible

. If you want to live in a drugged out, drunken part of town, this is the place for you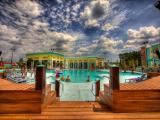 Dec 2019:
Please do

not

live here. It is

nasty

,

sketchy

, and

run

down

. During the hurricane, the door was blown off a few buildings and they took

forever

to replace them. It

doesn't

matter though, because even when the doors were in place, anybody could walk in. The FOB they give you to get in is

not

needed because the doors just open.

Security

here is a

joke

. Make sure to check public

police

records for Wilm before you move here. Progress has a history of

crime

that they

don't

do anything about.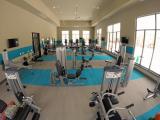 Dec 2019:
Awful

.

Bad

management, nobody does anything to improve the property, the only thing

nice

is the pool. I feel like I'm going to get robbed living here though. It's very

unsafe

and in a

bad

part of town. Nobody really does anything about the

crime

here.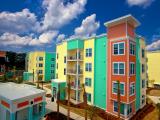 Dec 2019:
Wow! I

don't

have enough time to say all the

bad

things about Progress. They

charge

you a ton of '

fees

' when you move out. Things like cleaning your ceiling fan? Boom, they

charge

you $20 to do that. Sweep the floor? Boom, another $20. I

left

the place

spotless

when I

left

. This place is a

crime

-ridden cash grab, that only cares about getting as much money out of you as they can. It's also very

sketchy

here. I've heard

gunshots

, the

cops

are at the place every week. Check public

police

reports of the place. There are a ton for progress. DO

NOT

LIVE HERE.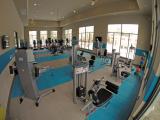 Nov 2019:
This is no doubt the

worst

place to live in Wilmington. If you sign a lease here, get ready for excessive

crime

, extra

fees

tacked onto your bill each month, and

unhelpful

management. They know how

bad

the property is, but

don't

care

.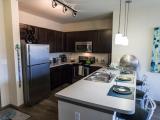 Nov 2019:
The slogan for this property is "live different".

Well

they have a jaded definition of that. Living different at progress 910 means you will get to see people get robbed, overdose, beaten, etc. Check public

police

records before signing a lease here. Lots of excessive

crime

.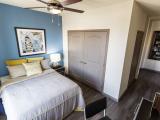 Oct 2019:
Great

place to live and stay. It's

beautiful

outside by the pool and volleyball courts.

Good

medium-sized gym and club house. I still feel like I'm living at a resort sometimes. Shout-out to Hunter Dupree (an employee) for being so helpful and kind when my roommates and I have questions. Their staff is

always willing

to

help

in anyway they can. Only

negative

is that the hallways are a little bland compared to the vibrant outside. Other than that small detail, I

love

living here! Review from Google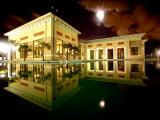 Oct 2019:
Progress was the

worst

living experience I have ever had. I

don't

know how this place is still in business.

Terrible

business practices. They try to

charge

you so much money when you move out for 'cleaning'

fees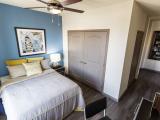 Oct 2019:
The amenities and everything are really

nice

. The people in the office are always super

friendly

/helpful. I think that

positive

energy is essential in somewhere i frequent as often as my apartment. Review from Google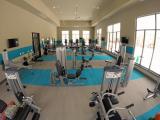 Oct 2019:
I am

not

sure how this place has a 4.5 on google. My experience living here was

awful

. There is so much

illegal

activity going on here. This place is regularly featured on '24 hr PD', a Wilmington

police

show similar to

cops

or live PD. The management is

piss

poor

. I

would recommend

looking into a different apartment complex.
Oct 2019:
Shady

management, office is

run

by students that have

no idea

what they're doing, and

infested

with

drugs

and delinquents. There is a

good

chance that you will get robbed or drugged at this property. That's

not

even an exaggeration. My apartment was

broken

into, and management does

nothing

to remedy.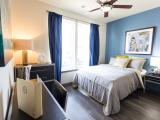 Oct 2019:
I

love

living at Progress!

Not

only are the amenities extremely

nice

, but the management and staff are

very helpful

whenever you need it. They are

always willing

to answer any questions you have, especially Hunter Dupree who I've talked to many times. I highly recommend living here. Review from Google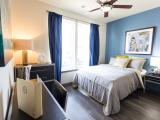 Sep 2019:
I

LOVE

"living different" at progress 910! The staff is always so supportive and helpful with any

issues

I address with them. The pool is an

awesome

place to hang out with friends and play

water

volleyball, in-pool pool table, or just lay out and tan. A lot of times, my friends and I play sand volleyball and grill out (at the progress grills) for a chill evening. I wouldn't want to live anywhere else. They even give out

free

cereal and

coffee

!!! Review from Google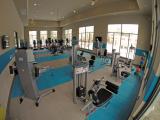 Sep 2019:
Progress is the

worst

place to live in Wilmington. During the time of my lease, there were 30 incidents reported on this property including

assault

with a deadly

weapon

,

drug

overdoses, possession with intent, and

damage

to personal property. Even my own apartment was

broken

into. To compare, a previous apartment I lived at, the Lofts at Randall, only had one incident reported during this time period. I would highly recommend finding someplace else to live if you are looking. Management is aware of the

crime

on this property and does

not

care

. All of these reports are public record, and if you would like to see them for yourself, go to http://p2c.wilmingtonnc.gov/Summary.aspx and type "discovery" under street name. I provided a screenshot of some of the incidents.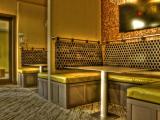 Sep 2019:
Terrible

place to live.

Infested

with

crime

, non students, and management is

well

aware of everything going on, but they do

not

care

. Resident safety is of the lowest priority at this apartment. DO

NOT

rent here. There are way better places to live in Wilmington for students.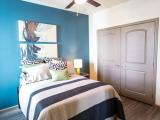 Sep 2019:
This place is

terrible

. It's a

shame

because the apartments are actually

decent

. Under better management, it could be a really

nice

place to live. But management does

nothing

to prevent the

drug

activity going on at this place.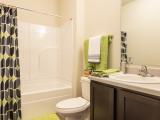 Sep 2019:
Progress is one of the nicest apartment complexes in Wilmington. The office staff works hard to keep their residents

happy

. Daniel is always super helpful and super sweet. He knows everyone by name, which makes me feel at home since I do

not

know many people. He is always my favorite person to talk to when I go into the office. They are always on top of everything and are always there if a resident needs something. This

wonderful

apartment complex contains a pool, hammocks, 24-hour gym, study lounge, dog park, and more. As a resident of Progress 910, you also have the option to take the bus, drive, or bike to campus. This apartment offers so much to their residents and I am so blessed to be a part of the Live Different community. Review from Google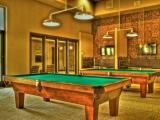 Jul 2019:
I am planning to live at Progress 910 this fall, attending UNCW's nursing school. I can't wait to live here!! I was very unsure at the beginning, yet Daniel was a huge asset to both my family and I. Daniel had an answer for every question, was extremely kind, and shared a

positive

attitude at all times. He allowed me to realize that Progress is the absolute

best

place for me to be this upcoming semester and without him, I would have been a

mess

. Progress is

beautiful

and has extremely

nice

amenities that I

cannot

wait to take advantage of! I am so excited, thanks again Daniel and Progress 910 for allowing me to call you home. Review from Google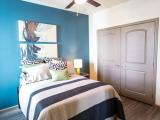 Jul 2019:
Everyone is always super welcoming at Progress and it really feels like home!! Plus the pool is

amazing

so you can't go

wrong

here Review from Google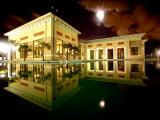 Jul 2019:
Everyone is always super welcoming at Progress and it really feels like home!! Plus the pool is

amazing

so you can't go

wrong

here Review from Google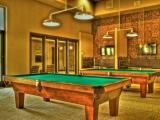 Jun 2019:
Beautiful

community with

awesome

amenities. The office staff is super

friendly

and helpful! Felt instantly at home when I toured! Highly recommend living here! Review from Google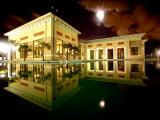 Jun 2019:
Beautiful

community with

awesome

amenities. The office staff is super

friendly

and helpful! Felt instantly at home when I toured! Highly recommend living here! Review from Google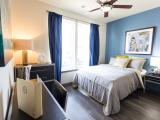 May 2019:
Amazing

facilities with an even better staff.

Pleasure

to speak with and

very helpful

all around. Highly recommend this complex and the community! Review from Google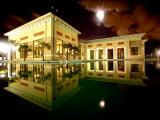 May 2019:
Amazing

facilities with an even better staff.

Pleasure

to speak with and

very helpful

all around. Highly recommend this complex and the community! Review from Google