Additional Reviews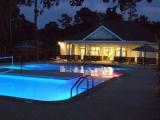 Aug 2019:
It's

great

here.

Nothing

bad

to

complain

about. I wish there was a better travel method to get to UNCW but that's

not

Camden's

fault

. Otherwise it is

amazing

. Review from Google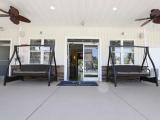 Jul 2019:
If I could l could

leave

no stars I would. AC

broke

probably 30 times as

well

as our washer,

bug

issue, office

not

helpful, random extra hidden

charges

and

fees

!!,

cheaply

made apartments, the pool gets

disgusting

and the walls are paperr thinnn. Too

expensive

for all of these

issues

!! Look somewhere else!! Better options are everyywhere:) Review from Google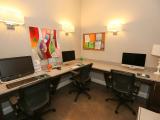 May 2019:
I've had really

great

experiences with Camden Forest and the staff. For an all inclusive and

furnished

plan the rent is very reasonable. Brianna in the office has been

very helpful

, answering all questions and getting back to me in a timely manner. This place doesn't get the praise it deserves. Also both Morgan's have been

great

as

well

! Review from Google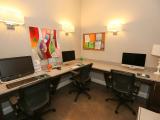 May 2019:
Living here was like living in

hell

. After Hurricane florence I was

forced

to live at this

sad

establishment. The management was

never

helpful or

good

at communicating, the staff was

unhelpful

, and the maintence staff was also

sketchy

and incompetent. Yes, the rooms bathrooms and closest are a

good

size, but the

poor

quality of the rest of the complex makes it very unimpressive in comparison. Overages are

charged

at a high rate with little proof as evidence of the numbers they make up. The pool was

not

ready for summer. The

security

gates

never

are

closed

,

useless

. And the gym is so small it's embarassing to call it anything else than a treadmill and a few weights. I would

never

recommend living here to anyone. Review from Google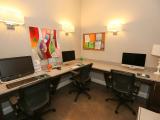 Apr 2019:
I moved here from my dorm on campus after Hurricane Florence. Let me start of with the

positives

... the rooms are really

big

and the closet space is huge. The bathrooms are also really

nice

. Camden has some of the most

spacious

rooms in off campus living in general. BUT, I am moving out in May because I

hate

it. You pay for a "gated community with

security

" and I have seen little to no

security

my w

hole

stay here. I also have a

NIGHTMARE

of a roommate who allowed her dog to urinate all in our unit for years.. so when I moved in it

smelled

so

horrible

and they knew that and did

not

tell me. I finally

complained

and they redid the flooring but

never

followed through with removing the dog.. so now it just

smells

again. The management here is extremely frustrating and will

not

get things done in a timely manner. My situation is sticky but they

avoid

calling and e mailing me back about it Review from Google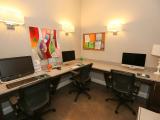 Mar 2019:
Be Prepared for:

Cheap

furniture, Things

breaking

, Office staff that

don't

care

, Gate ALWAYS being

broken

, my car was keyed and they said the Camera's

don't

work. Also be prepared to get

fined

for everything. Office staff is very

unprofessional

, the pool is

DISGUSTING

, and

broken

glass everywhere in the parking lot. Review from Google
Feb 2019:
Positives

: large room, closet, own bathroom, gated community, adequate parking, bus that

runs

to campus,

free

printing, things are fixed pretty

quickly

.

Cons

: 1. Apartment was

dirty

upon moving (the woman was still "cleaning" whenever we moved it so she just stopped. 2. I was misinformed about overages. I was told overages are

never

over 4 dollars.

Well

, we have had them every month. Last month was 26 dollars on top of $747 monthly, and the overage rates continue to go up. Basically, if price

isn't

a

concern

for you and you dont mind paying about 800/ month then you will

love

it here.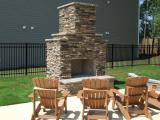 Jan 2019:
Camden forest is a

great

,

safe

community. The apartments are

amazing

, I live in the three bedroom townhouse style and I

love

it. I rarely hear my neighbors and the staff are very

nice

. Review from Google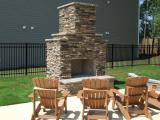 Dec 2018:
I have absolutely loved my time at Camden. The people in the office are super sweet and really helpful, and maintenance is almost always timely. My only

complaints

are 1. When the gates

break

down

it always takes

forever

to fix them, and 2. It would be

nice

if the printer and pool table area were accessible 24/7 like the gym instead of just during office hours. Review from Google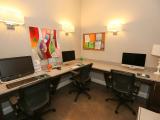 Dec 2018:
Morgan and Peyton are extremely

rude

!! I was hung up on after wanting an explanation as to why my son had to sign two leases. He is transferring to another North Carolina accredited University. He initially signed a six month lease and then was sent a twelve month lease to sign. They are

charging

him 85 percent of a month's rent for someone to take over his lease. I encourage upper management to employ customer service

friendly

employees. If you are going to employ the younger generation which I'm in support of, please teach them how to speak on a

professional

level as oppose to responding as if they are snap chatting with their friends. Very

immature

to say the least!!! What a

shame

!!!! Review from Google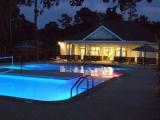 Oct 2018:
Terrible

place to live, they come in your apartment without any

warning

at all i mean you could be naked and they would just barge right it with no respect at all.I guess they think we dont need our privacy. I forsure will

not

resign with them. O and if you have pets apparently you cant have any of their personal items in the common areas... guess they want you to lock your animals in the room like they are in a cage with no freedom. Review from Google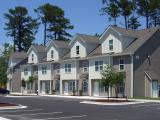 Oct 2018:
3 days of putting in maintenance requests and still our air conditioning isn't working at all. They must really have better things to do. Review from Google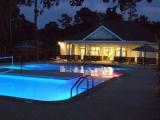 Aug 2018:
This is the

best

student living place that I've lived in. They're a little

overpriced

so I had to

leave

but overall I

never

had any

bug

problems

and maintenance always makes sure to fix things in a timely manner. All of the furnishings are

nice

and the kitchen counters are really

nice

. Overall, I would

definitely recommend

living here! Review from Google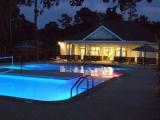 Aug 2018:
The rooms and furnishings are

nice

, but

not

worth the

ridiculous

price you pay for them. It's mostly inhabited by

loud

,

messy

college kids, who are up partying until 2 a.m. on

average

. I had one roommate and several neighbors who did this every weekend and about 3 out of the other 5

nights

of the week. The gate in this "gated community" is almost always

broken

, as is the one for the pool. The pool itself is usually

disgusting

and to top it all off, when I moved out they tried to

charge

me $250 to replace the carpet in my room

due

to "heavy black

stains

" which I'm 100% sure were

not

there when I moved out. There are much nicer places in Wilmington for the same price or less. 1/10 would

not

recommend living there. Review from Google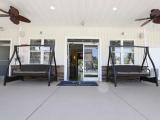 Jul 2018:
Visited for the first time today just to take a tour of the place closets where huge and it looks like an

amazing

place to live staff was young and our guide for the tour was so sweet rooms are very

nice

although me personally would request to be on the top floor room Review from Google
Jun 2018:
I have had a

good

experience with Camden so far, although I do have one

complaint

. The gate is

not

closed

most of the time, and in light of recent

events

, I would feel more comfortable knowing non-residents

cannot

so easily access the community. Review from Google
May 2018:
LET ME TELL YOU. I've lived in many apartments, and this was by far the

worst

. This story gets better and better as you read on. 1) As a senior transfer, they paired me with two freshman I had

nothing

in common with. 2) When one popped out halfway through, her friend whom I

didn't

know took over her room without prior

warning

. I told the staff and they just shrugged. Who is this person? We

don't

know. Did you do a BG check? Sign a lease? No. 3)

Party

Central Monday thru Sunday.

Never

once got a

good

night

's

sleep

. Including in my own apartment. Strangers

stole

food (with my name on it) from my fridge, gum on the walls, and peed in the sink every morning. Told the staff, they just shrugged. 4) I'd signed a lease to stay the next year before any of this happened, when I tried to

get out

, they said no, go find someone to take over. So I did - I Review from Google
Mar 2018:
Do

not

live here! They "Claim" that they have a gated community and

security

guard, however, the gate is wide open at ALL hours,

not

a single sign of a

security

guard in the area or complex. - ( I called the

security

company and spoke to the District Manager and they told me on the phone that they have NO monitoring logs for Camden Forest.) Yes,

security

companies have to log each time they monitor an area with a Date/ Time Stamp and Take notes. The front office is

run

by

immature

college students some who still

haven't

even graduated nor had experience running a property management company. They also think it's ok to bring pets to work, and have "Play Time" inside the office. Many of the office staff are

drunk

, or hungover at work, for example, Jamie N. has been

not

only seen by my own eyes but several other people

drunk

and blacked out at pa Review from Google
Mar 2018:
Would

not

recommend this apartment complex to anyone looking for a place to stay! You are paying for a 'gated' community and a

security

system in unit, also the '

security

' guard they claim is on site. The gates were

broken

for almost 2 months and when the front office was confronted about it their answer was they had someone out just about everyday trying to fix it, yet the gates stayed open 24/7 for anyone to come and go as they please. The front office is

run

by a bunch of young college students that obviously don't know how to

run

a

professional

business. Oh and don't bother contacting the regional manager she will

not

respond to any phone calls or emails that were sent to her and expects you to deal with the front office instead of resolving the

problems

on her own. Review from Google
Jan 2018:
As a neighbor of this apartment complex I can assure you it is a dumping ground for unruly behavior and

poor

management. The gate is permanently

broken

allowing for

free

flowing

traffic

in and out at all hours of day and

night

. The "management team" is made up of untrained, inexperienced twenty somethings with

not

a clue as to how a residential community should be managed. If you want to teach your child how to be a

disrespectful

neighbor then this is a place for them... Otherwise stay

away

! Review from Google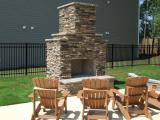 Jan 2018:
Do

not

live here! You pay money for a gated community and a

security

guard and you do

not

get it. There are always random people driving and walking around the complex. And it is EXTREMELY

loud

in the evening. I get woken up at least 3x a

night

. We had multiple cars get

broken

into last month and they still did

not

fix the gate. The management does

not

care

about these

issues

and continues to false advertise for a gated "

safe

" community. I will

not

be living here again or recommending to anyone else!! Review from Google
Nov 2017:
Camden is the

best

student living in Wilmington. The staff is extremely

friendly

and responsive to any concerns. All maintenance requests are completed within 24hrs. The rooms are

great

sizes. The closets are HUGE! I've loved every moment of living here.

Bad

roommates couldn't make me

love

it any less. Review from Google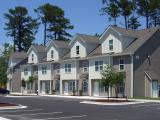 Oct 2017:
Loved living here! It was my first semester in Wilmington and it was a

great

choice. The staff is super

nice

and helpful.

Well

maintained property. I highly recommend! Review from Google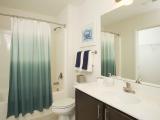 Oct 2017:
I originally wanted to rent a house with my three friends while studying at UNCW, however, I'm glad I chose Camden Forest. One of the employees, Matt, has always been my go-to guy when something needed fixing or if I ever had any questions, and he's

never

let me

down

. All of the Camden staff members are very

friendly

. The rooms and accommodations are

great

value for what you're paying, and the unlimited utility bill (with cap) is very appreciated. I

would recommend

the three story, three person apartments to anyone interested Review from Google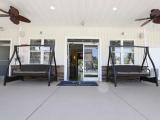 Oct 2017:
The staff at Camden Forest are incredible! They're super helpful and always greet me by name. They answer all my questions in a timely manner and make me feel like they really

care

about me,

not

just my money! The pool is really

fun

to hang out at and they

aren't

Hardos like the nerds at Progress who limit you to having 2 friends at the pool. Review from Google