Back to Previous
Close Tab
Additional Reviews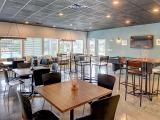 Feb 2019:
I

never

do reviews but please read this one. Do

not

live here. I repeat DO

NOT

live here. I just had

gun

shots and three men jump out of a glass window in the apartment above me and

police

all over the place tonight. The leasing office is disorganized. Anything

left

on my door step is

stolen

. Residents are

shady

. There's major

drug

use and possible selling of

drugs

happening in apartments all around me. I do

not

feel

safe

personally living here and would

not

recommend even taking the chance of living here. If you're a parent do

not

let your kids live here. I'm in my twenties and saying this, that's when you know it's

not

just a college area type thing. This place is

not

safe

. I just wish I had some type of review like this to save me from my "binding

contract

" and the office continues to remind me as I'm crying every

night

terrified

to walk my dog at

night

.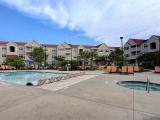 Feb 2019:
Worked and lived here when it was Carolina Cove and it was

not

the

best

. After moving out was

not

notified through mail ( like I was told) that I owed money to them and had to call to find out that they had already sent me to collections. Hopefully the

new

management has got it

together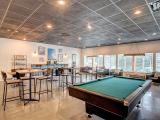 Dec 2018:
FUTURE RENTERS

BEWARE

! My son moved into Aspire in August 2018. I signed his lease back in February 2018 because the Aspire people recommended we do that to guarantee him an apartment. When we went for orientation at UNCW in June, they still had

plenty

of available apartments, as did they when he finally moved in..Only difference is they were renting for less than I am paying!

Okay

, no biggie …..who really ever knows how

fast

apartments will rent in the long

run

, right. When we first visited Aspire they bragged about how secure the complex was, how they had gates to keep non residents out, gas grills for the residents, repairs completed in a timely manner, card access system for the common areas. The truth is we are now approaching the end of December and all the gates are always open but when you ask about them you are told they in th Review from Google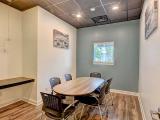 Nov 2018:
After having some struggles with this place in the beginning and taking a week to get hot

water

the place isn't that

bad

the 24 hour gym is very

nice

staff is always

nice

. Review from Google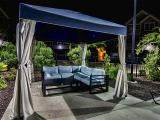 Nov 2018:
Took a tour at aspire and loved it! Hailey knew every answer to my questions and really made the tour

fun

and interesting! The w

hole

staff was very

friendly

and welcoming Review from Google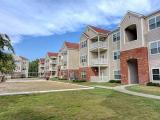 Sep 2018:
Great

community. The staff is

professional

,

friendly

, and welcoming. They are energetic and make a person feel right at home. The Friday breakfast helps when we get on the road early for travel and/or classes. The grounds and maintenance is outstanding. My apartment is

clean

, newly painted, modern furnishings,

new

television with a plethora of channels. My dog

really like

s it here; the dog agility center is

cool

. Thank you all for making a

big

transition to a

new

place so smooth and exciting. Review from Google
Aug 2018:
Great

staff, only

complaint

i have is about visitor's parking. they need to add more spots. All around

good

company though. Review from Google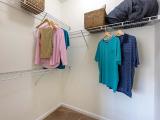 May 2018:
I moved here fall of 2017 when it was still Carolina Cove. My experience here as Carolina Cove was

horrendous

, so I was

happy

to see that the property was under

new

management at the end of fall semester/beginning of spring semester. However, I have

not

seen improvement in the management. I see

great

improvements in the property itself such as

new

flooring, redoing the parking lot and cleaning the facility. The

new

manager has absolutely no place working in a customer service company WHATSOEVER! As a waitress I am

well

aware of what quality customer service looks like. I have come to speak with the manager, Lilly, several times about serious concerns pertaining to my roommate situation and my pets. Both times she looked at me with a stone cold face showing no sympathy or

concern

. After my floors had been redone maintained had come into my apar Review from Google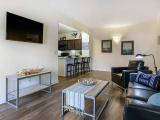 May 2018:
Clean

, apartments are

nice

, fairly sized. Grounds are

well

kept. Review from Google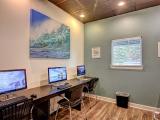 Mar 2018:
Worst

dining experience ever. The toilet must have

clogged

halfway through our meal (of course the server sat us

near

the bathroom....) and all we could

smell

was sewage. Their salmon was prepared perfectly though, and the food arrived very

quickly

. Review from Google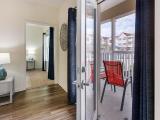 Mar 2018:
HORRIBLE

PLACE TO LIVE!! do

not

waste

your money and time living here.The staff is

horrible

especially maintenance. The District managers are

rude

. The property has dog

poop

everywhere

all the time

as

well

as

trash

and

broken

glass. if you put in a maintaince request it will take 3 months before they get to you. do

not

go for what the people in the office say, come speak to actual residents before you sign a lease for the

worst

place to live in Wilmington. Review from Google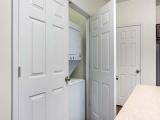 Mar 2018:
I

love

this place super

nice

guys in the office always smiling Thank you Aspire for this

wonderful

year i'm going to miss it ! Review from Google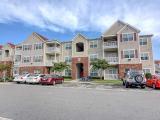 Mar 2018:
I want to tell everyone that Aspire Apartments (formerly Carolina Cove) has been a

great

place for my son to live for his last year at UNCW. And the management there has shown they are willing to work with residents when needed. Back when I signed the lease with the apartments I

failed

to pick up on that it ended on April 30,2018 (my

bad

) and

not

May 9,2018. I had assumed for the 9 month lease that it would

run

from his move in date of Aug 9. However, when he went to the office to inquire about extending it he was initially told it could

not

be.

Well

I called and asked to speak to a manager and got Evan on the phone. What a

pleasure

to speak with this person. He was

professional

,

polite

and listened to my situation of my son and that he needed at least 1 more week to finish

finals

and then graduate. He took a look at things and gladly extended Review from Google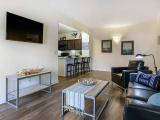 Feb 2018:
My overall experience with Carolina cove/Aspire 349 is

not

good

. But Evan and Angel in the office were always so

nice

. They tried their

best

to

help

me. I

won't

be renewing because of the price getting too high. Its too

expensive

for only your bedroom and stuff. Seems like they spend too much money on giving out

free

food and merch when they could either

charge

less or use the money wisely. Im

not

a student but I am 22 years

old

, and I feel like I live with high school students. The pool and location is

great

though. I

enjoy

the pool area the most, but thats only three months you can do that. Review from Google
Jan 2018:
I have lived here for 5 months and counting

down

the days until I'm out. When I arrived to the apartment, half of the electrical outlets did

not

work, the cabinets were torn up and my carpets were

disgusting

. After filling out the move in work order we didn't have anything replaced and haven't heard from the maintenance guys about it. But they will surely find time to come in and do inspections of your space. It is very college oriented, obviously, so be prepared for

beer

cans all over the parking lot and overall

trash

everywhere.

Loud

music most weekends. The office has given my rent check to another person on accident and threatened to evict me. It was straightened out in the end, but within 2 days I had a very

threatening

note on my door ( after I had paid my rent). This place has just gotten

new

ownership and management so maybe Review from Google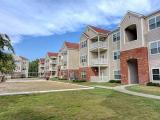 Nov 2017:
Alyssa Arnold at the Carolina Cove Apartments is

awesome

! I knew after a short period of time speaking with her that all my questions/concerns would be answered because of how helpful she was. She was very informative, helpful and provided

excellent

customer service. Review from Google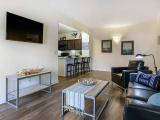 Oct 2017:
I am a freshman in college and

new

to the Wilmington area. Deciding to live at Carolina Cove was the

best

decision I made! Its a very

friendly

community along with a

big

pool, 24 hour fitness and printing/study room in the club house. Carolina Cove is very involved with the community, they always host

fun

events

for residents to interact with one another. The maintenance team is very

friendly

and helpful with anything you may need! I will definitely be renewing my lease here for next year! Review from Google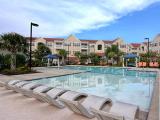 Sep 2017:
This place is a

great

destination for anyone looking to find a place with a home feel.

Great

facilities even better location. Coming from trinity and bell properties in the past my standards were set pretty high but working closely with Angel and being on the property really gave me the home feeling I was looking for staff, space and safety make this property a must

stop

... along with the basketball court :) Review from Google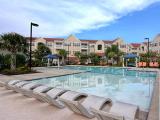 Sep 2017:
Do

not

live here! The

excellent

reviews you see are placed by the Carolina Cove Marketing team. IT is

noisy

! Unoccupied apartments are

not

locked and are used by people that do

not

pay rent. Carolina Cove front desk people

never

check IDs!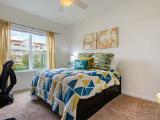 Aug 2017:
This was our boys first choice in apartments when we started looking for an apartment for them for school. I can say from support we have received from the staff, it has been spot on. Evan has been instrumental at helping the transition to apartment living for my boys

great

. He has responded to every email and phone call promptly and proficiently. The accommodations, and amenities are

great

, if they get board it's their own

fault

. So from my prospective as a parent, i'm glad my boys have chosen to live at Carolina Cove. And that we have a staff member ( Evan) that is willing to go the extra mile to make sure any issue is handled promptly Review from Google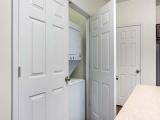 Jun 2017:
Carolina Cove is the

best

student housing in Wilmington by far! The pool area is always super

fun

. The staff

is helpful

and really

friendly

every time I need something. Couldn't imagine living anywhere else! Review from 6/1/17 on Google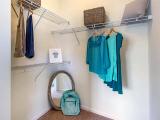 May 2017:
I couldn't recommend this place enough. All inclusive prices, upgraded pool area, and the

new

furniture in my apartment make me

never

want to move! You

can't

find everything they offer at their price point anywhere else. Review from 5/29/17 on Google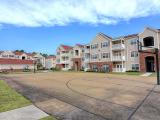 May 2017:
I

don't

leave

reviews but the Cove has earned it. Lived here for a year and loved everything about it. Work orders are completed in a timely manner and with

good

craftsmanship. Management has

never

been anything but

polite

and helpful, especially the girls and guys manning the front desk. Residents can be

noisy

and rowdy from time to time, but this is to be more than expected (if you have any common sense) when living in a community that specializes in student living. Review from 5/12/17 on Google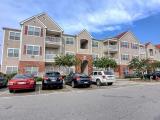 Dec 2016:
One the of

best

student living apartments in Wilmington! I've lived in a handful of apartments in the area and Cove is definitely one of the

best

. The front office staff has been extremely helpful with any

problems

or questions we had while living there. It's also one of the only gated complex's around! Review from 12/20/16 on Google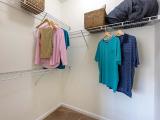 Dec 2016:
Do

not

move in here! The apartment was

disgusting

when I moved in, they

never

replaced the carpet in my room and waited over a month to replace the carpet in the living area. The w

hole

place is

disgusting

(

trash

bags everywhere) and it is

noisy

24/7. I have had many

problems

with them

charging

me

fees

that I do

NOT

owe (such as pet

fees

even though I

don't

have one) and they

never

notified me of a bounced check until two months after. The staff is

lazy

and disorganized and will

never

help

or answer your questions. Review from 12/4/16 on Google