Back to Previous
Close Tab
Additional Reviews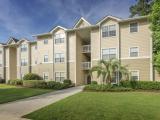 Jun 2017:
This place is the

worst

. I moved in December 2015. The girls in the office where

amazing

. I had to resign my lease in September 2016. Made arrangements to have the "upgrades" done while I was gone for a week and a half. I was

lied

to about their "upgrades" and they still

aren't

finished.

Roaches

and neighbors who do

nothing

but

party

and

smoke

pot

. I get a contact high daily. My rent started at $731 in December 2015 And they jacked it up to $945 plus

water

trash

and

bug

control. I

don't

even

hit

the minum amount for the

water

. Review from 6/8/17 on Google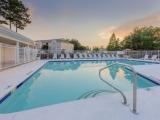 Jun 2017:
My son lived at Abbotts

Run

while attending UNCW and he joined the USMC. When he moved out he made sure everything was paid, the apartment was

clean

and he then

left

for boot camp. Months later we got

notice

that he owed approximately $400 for "cleaning

fee

,

water

and

trash

" and we were supposedly "notified by email" and we were told that since no one replied it was turned over to a collection agency! Review from 6/4/17 on Google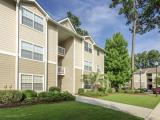 Apr 2017:
Management could be better and more

friendly

/responsive. But overall, the complex is

decent

.

Not

too

loud

, although there are college kids who

party

from time to time. Parking is

easy

to find and the pond gives

nice

views.

Great

bang for your buck and easily located in town. Review from 4/22/17 on Google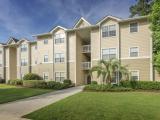 Apr 2017:
recently just got married so my wife and I needed a place to stay and came

across

Abbotts

run

. Living at Abbotts

run

is

convenient

because of the local stores

near

by, public transportation, & work is

near

by. Getting an apartment here was fairly

easy

and smooth. Customer service was competent in their jobsand very

friendly

staff. We weren't suppose to get an apartment for 3 three weeks but they were helpful and reduced the time and got it

down

in a week for us to move in. The

one star

left

out is for the apartment did have a minor discrepancies, but overall

great

community to live in,

great

apartment and

great

experience thus far. Review from 4/12/17 on Google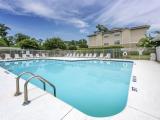 Apr 2017:
NOTE: I can no longer move here

due

to curve balls life has thrown at me nonstop. The staff have put their

heart

out to me and tried everything to

help

me with my plight but i simply

cannot

afford the place. I understand they have a business to

run

and all of the staff has been very kind and helpful through phone calls and emails. Although i

cannot

move here, they offer an

amazing

community to any wishing to live in an

affordable

and

convenient

location with some of the

best

management i have encountered. Id give them

5 stars

for communication and understanding of a situation when trying to work with tenants the

best

they can and a

nice

neighborhood to take the kids to on vacation!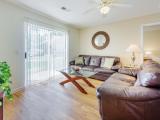 Jan 2017:
I just

love

living here. XXXX is

amazing

and true joy to work with.

Great

location for my job since I work downtown Wilmington,

close

for shopping and when I have a

problem

with anything I can call and they are top of everything for me. I couldn't speak highly enough about XXXX. Review from 1/3/17 on Google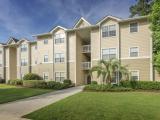 Dec 2016:
Quite possibly the

worst

company I've ever dealt with in my life. I would

not

recommend to my enemies. Their primary communication is email, they

won't

even try to call you over an important matter. They

never

return calls. The management staff is

clueless

and is routinely over hauled. The area is

awful

, lived there for 2 years and heard

gunshots

at least 10 times and had to call 911 twice.

Roach

infested

.

Disgusting

. If you are into prostitution right next door this is right up your ally.

1 star

is generous. Review from 12/30/16 on Google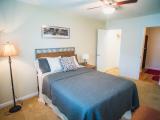 Nov 2016:
Great

staff,

great

space,

affordable

, and

safe

. I've lived here for almost 2 years now and I absolutely

love

these apartments. We're under

new

management and the

new

owners have already worked so hard to improve the place. The pool is

awesome

in the summer and my favorite thing is that they're so pet

friendly

. There's

plenty

of room to take the dogs out and play or walk. It's also seriously

convenient

to be so

close

to everything (target, Walmart, food). I go to UNCW and their bus

stop

is within walking distance from my apartment. They're on top of

pest

control and repairs (a maintenance guy came at 11pm once to fix our dishwasher). Review from 11/12/16 on Google