Back to Previous
Close Tab
Additional Reviews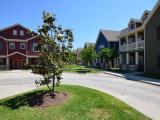 Mar 2019:
Not

impressed

, I've lived here for a while and I dont think it is worth the price at all.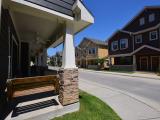 Mar 2019:
Management and staff are

pathetic

and if you are a college student they do

not

take you seriously until you show up with an adult. They are

not

respectful and see you only as a number. I have lived here for a year and the property and services just get

worse

. They will enter your apartment for no reason just because and

won't

even notify you. The internet is

pathetic

and if you have visitors they will be

towed

and the office does absolutely

nothing

. The amenities are

not

worth it and

never

work. The price is incredibly outrageous for what you get and be ready to pay a "utility

fee

" that the office

can't

even

break

down

the costs and tell you what exactly goes toward

water

or electricity. I'm

not

surprised if they overcharge you just because they can. DO

NOT

LIVE HERE.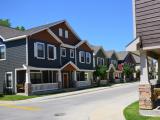 Feb 2019:
I have been living here for the past few years. I have been receiving

excellent

service since. Maintenance, office, everyone has been accommodating! Maintenance

issues

get resolved in an extreme timely manner. Staff will even reach out afterwards to make sure the job was properly done:)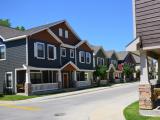 Feb 2019:
I have LOVED living at the Villas. The units are

spacious

and

well

kept, and the amenities are better than most student-living residences

near

LSU. Most importantly, the Villas has a

great

staff! The management team is always available and willing to accommodate residents in anyway possible, and the maintenance team has always addressed any

issues

I've had in a timely and considerate fashion. It seems that they truly

care

for their residents. I

would recommend

the Villas to anyone who is looking for a comfortable,

safe

, and all-around

great

place to live

near

campus.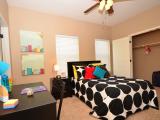 Feb 2019:
No matter what the issue is the Villas at Riverbend is

great

at being responsive in a

quick

and

professional

manner. I absolutely

love

all of the activities that the staff puts on for the residents throughout the month because they are so inclusive and beneficial. The property is always

clean

and the maintenance staff makes sure everything in your unit is always running smoothly. So glad I resigned my lease for another year!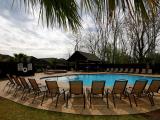 Dec 2018:
I've lived here for a year now and hands

down

the

best

place I've been, resigned for fall of 2019 and I couldn't be happier with my decision Review from Google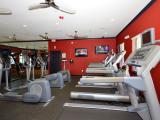 Nov 2018:
I

love

being a part of the staff! Everyone is very

friendly

. The environment is very laid back. My bosses are very

friendly

and are

always willing

and able to work around my school schedule. If you are looking for a laid back place to work, look no further. Review from Google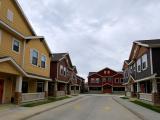 Oct 2018:
I was recently bought on to the team as a Community Assistant, and I

love

everything about my

new

job. The staff is

amazing

and they are very

friendly

! Review from Google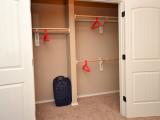 Sep 2018:
Definitely the

best

layouts/square footage in the LSU area,

love

the closet in my 4 bedroom. From being on the staff and getting to know the rest of the housing communities, I really think u can't beat the amount of space offered Review from Google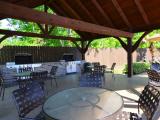 Sep 2018:
I truly

hate

to do this but it's the only way management will hopefully do something about their inability to tend to their tenants concerns. The staff and maintenance are exceptional, however it only goes so far when the management can

care

less. From the first

night

I moved in I discovered there was a

roach

problem

. After bringing it to the staffs attention, they sent an exterminator that basically sprayed

water

because everything he did was ineffective. It finally took 7 MONTHS for them to bomb our house. (Mind you this is only the FIRST YEAR I lived here- 7 out of my 12). There's constantly hidden

fees

, and changes in management/bookkeepers/staff and its

difficult

to even track where your money is REALLY going. To make matters

worse

I have been taking lukewarm showers since I've been here and the

problem

has yet to be solved. I literally h Review from Google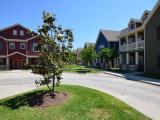 May 2018:
Yadira, Marie, and Briana have all been so helpful. Don't live here yet but have received two tours and will be signing a lease! The staff is very

friendly

and the facilities are

well

kept and

run

. Review from Google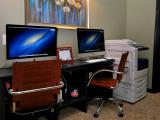 May 2018:
Clubhouse desk is always

friendly

and more than

happy

to

help

with anything you need. Maintenance dept. stays busy but always responds immediately with

quick

solutions. Review from Google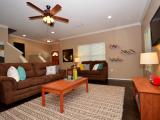 May 2018:
Awesome

place to live at. The staff

are helpful

with anything you need.

Clean

and

safe

place to live. I highly recommend. Review from Google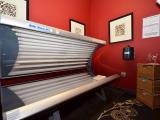 Feb 2018:
It is so

close

to campus and the amenities are really

nice

! The staff is super

friendly

and helpful! The units are

well

-kept and very

spacious

, and the community is really

quiet

and

safe

! I would

definitely recommend

the Villas to people looking for a

nice

place to live that is very conveniently located to campus! Review from Google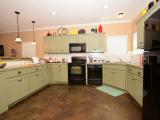 Feb 2018:
It is a

great

place to live! I just starting living here this year, and have already renewed my lease for next year.

Great

community,

good

space. The staff is

very helpful

, and always comes right

away

. I have a pet here and they are very supportive of it. Would reccomend! Review from Google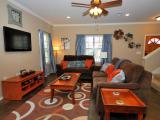 Feb 2018:
Let's just say the

one star

is for location - the only reason I

haven't

moved out of this place. I will

leave

the front desk staff out of this because they are generally

nice

and helpful. The management, on the other hand, is the most incompetent,

rude

,

pathetic

staff I have ever seen in my life. My apartment was

broken

into and the general manager insinuated that I was making the w

hole

thing up - there's really no reason to be so

rude

about it even if there was

nothing

she could do. I've lived here for three years and ever since the

new

company that bought this place took over, it has gone

downhill

fast

. Oh, and they are entering people in a drawing to win $1000 if they

leave

a 5 star review even if they

don't

live here. There's

plenty

of other apartment complexes around - keep looking. Review from Google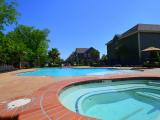 Feb 2018:
Amazing

place to live!! The staff go above and beyond to

help

you out with whatever you need. Highly recommend! Review from Google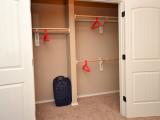 Feb 2018:
To start off my visit, the ladies at the front desk were very kind and helpful, answered all of my questions, and had the

best

customer service of any property I had been to! The property was

beautiful

, and they even have a gym. 5/5 Review from Google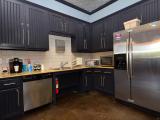 Feb 2018:
I highly recommend the Villas. The staff is always extremely

nice

and helpful and the maintenance team responds to requests in a very timely fashion. I feel very

safe

living here and greatly

enjoy

the amenities: gym access, pool with grills, study and media rooms. The units are

well

maintained and very

spacious

and have a lot of storage space. Also, there are

plenty

of resident and visitor parking spaces located in

close

proximity to each unit. I

love

living at The Villas at Riverbend! Review from Google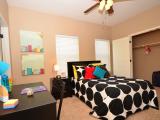 Feb 2018:
I currently live at the Villas at Riverbend and I absolutely

love

it! I feel the most

safe

here since I have been attending LSU. The community is small which I

love

! And every time I walk in the office, I am immedialtey greeted. My maintenance requests are always taken

care

within a day. Everyone is so

awesome

here! Review from Google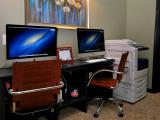 Nov 2017:
Do you like having money and/or

good

wifi? If so, the Villas at Riverbed is

NOT

the place for you! The wifi is always

down

and they

love

to

throw

in

fees

every month that you weren't expecting! I write my check for $20 above the rent price I signed for and still get emails every month saying that I owe anywhere from $10 to $30 more. Review from Google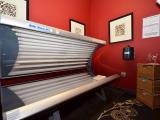 Nov 2017:
The staff at The Villas at Riverbend are

great

, however the internet is

bad

and management does

not

acknowledge that it is likely their network/hardware. Management directs

complaints

about internet to the provider's (Cox) customer

help

line. Additionally rent has been rising as I've been here. Review from Google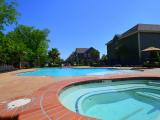 Aug 2017:
Loving my experience so far! Staff is super helpful,

great

grounds to walk my dog on.. The landscaping is kept up and everything inside of our house is

perfect

and super

quiet

Review from Google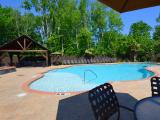 Jun 2017:
Staff is

great

and always there to

help

! Location is

perfect

to campus and a little more secluded. Overall an

awesome

place to live! Review from Google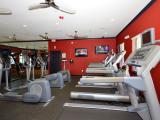 Jun 2017:
I

love

living here! Maintenance is

great

! The staff is so

nice

! You can always count on the management to get things done in a timely manner! Review from Google