Apartment Reviews
Back to Previous
Close Tab
Additional Reviews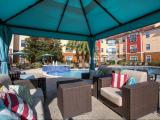 Sep 2019:
The tour of the facility was very

nice

and the staff makes it feel very welcoming. However, when I moved in my first day, the apartment

wasn't

very

clean

. There were spiderwebs everywhere, and

dirt

on the floor and the countertops had

stains

on them. Maintence works very

well

and got back to me in a day and they do a

good

job of alerting residents about

events

and when the internet is

down

, etc. But some of the gym equipment

doesn't

even work and it seems they're pretty lenient on pets. Which

isn't

bad

I guess, except that people let their pets "go" anywhere, and I mean in the halls. The

security

system could be better, the gate by my room is always

left

wide open and there's no other lock or anything to prevent strangers from entering the premises. But the building is

close

to a lot of places which makes it

great

to walk everywhere, and it's really

close

to campus. Review from Google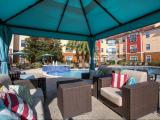 Sep 2019:
I

love

the Venue! The staff here is very

friendly

and

always willing

to hear and address your concerns whenever necessary. Review from Google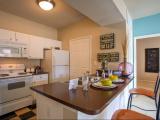 Jul 2019:
Upon move in, the place seemed relatively

nice

and the staff was very welcoming. After living here for just two months I can easily say that this experience has

not

been the

best

. The staff and complex put

together

a welcoming feel in the lobby of the apartment and during the touring process. Once a lease is signed however and you finally are finished with a tiresome day of moving, you will

not

only be presented with an array of

problems

upon entry, but an apartment and bathroom that was clearly

not

thoroughly cleaned. Again these

issues

get resolved

quickly

on day one of your move in to give the resident a false idea of how

efficient

the complex is at taking

care

of residency

issues

, but any type of maintenance following the first week of residency, takes at least three days to even hear a response from the advertised "24 hour maintenance team" Review from Google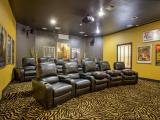 Jun 2019:
Love

the Venue! The location is the

best

in Baton Rouge if you go to LSU. You are in walking distance to campus. Plus, all of the clubhouse renovations are so

nice

. Definitely worth it to check it out! Review from Google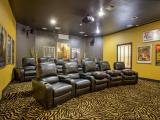 Jun 2019:
They are so helpful at the front desk and I

love

how

close

it is to campus!! Review from Google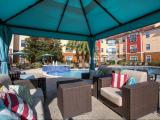 Jun 2019:
Lived here in college and it was

terrible

. - lived on a downward gradient and grease traps constantly flooded my kitchen with sewage, took days for maintenance to respond -

lied

about maintenance service times, maintenance man once threatened to take my door off when I was in the shower - Management plays on the fact that most tenants are living on their own for the first time. They are

happy

to take advantage of your

lack

of knowledge on your own rights, so look out. - Like most apartments for college kids, it's a cardboard box with a

nice

coat of paint. - They tried to keep my

deposit

after

leaving

, even though it was cleaner than when I found it. I recommend contact LSU's law school if this happens to you, they wrote a letter for me as a student basically calling them out on this practice. - Guy

across

the hall had 2 dogs he

wasn't

supposed have that constantly barked, mgmt couldn't be bothered to enforce their own policies Review from Google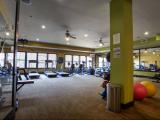 Jun 2019:
I

love

it here! I've been living here for 3 years now and rarely have any

issues

that aren't solved almost immediately. The staff is

great

. The maintenance staff works in a timely manner. It's the

best

place I've lived in since I decided to live off of campus. Review from Google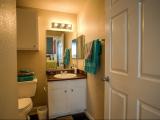 Jun 2019:
They claim their WiFi is

fast

yet I have a hard time streaming anything. It's pretty

bad

. Review from Google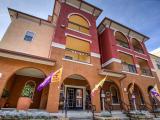 Feb 2019:
I truly

enjoy

living here! I stay in a loft . Maintenance is very prompt and

professional

and so is the office staff. The complex has

security

measure put in place which includes needed a key fob to enter in each floor. The gated garage parking is also an added bonus.

I like

this place so much that I have renewed my lease! I highly recommend this place!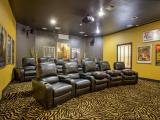 Feb 2019:
I'm dying for my daughter to

get out

of this

terrible

complex. They fix

nothing

and have no cameras for safety. And they hire riverside to

tow

actual tenants Paying tenants. Stay

away

from this

rat

hole

. Far far

away

.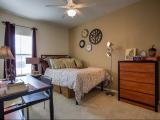 Dec 2018:
I

love

the updated clubhouse, I especially

love

the

new

individual study room,

not

to mention the convience being able to walk to class and all the restaurants surrounding it. They also got a

new

maintenance staff takes

care

of work orders so

quick

, and the staff is always so helpful and

friendly

. I would

definitely recommend

to others! Review from Google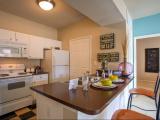 Sep 2018:
I have been living here since November 2017. In the beginning I had no

problems

with my apartment and the staff was

great

. About 5 months ago was when the

problems

started to begin. It first started with a

roach

and

spider

problem

. I would find at least two a day. I went to the front office and they told me they would put my name in a book so they could send

pest

control to my apartment. It took about 2 weeks for them to even get to my apartment. In March 2018, they continuously sent me emails about how I needed to renew my lease or I would

lose

my bedspace. I went to the front office and told them how I was graduating December 2018 and I only needed a 6 month lease. They would

NOT

give me a 6 month lease because they "ran out of 6 month leases."

Not

quite sure how an apartment complex

runs

out of 6 month leases. I was

forced

to renew a 12 Review from Google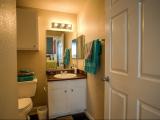 Jun 2018:
I have lived at the Venue one year now, and I am starting to

hate

it. The apartments themselves are

old

and the carpets feel

dirty

. The walls are so

thin

that you can hear everything your roommates say through them. It's like you have

no privacy

, even in the bathroom. We have seen huge

spiders

and

bugs

in our rooms. The pool right now is

dirty

- green funk on the floor of it. Feels too

gross

to swim in.

Not

to mention, guest parking is a

NIGHTMARE

. You have to let your guest into the parking garage with your clicker and then they have to go up to the roof and can even be

towed

from there without a pass on the weekends. It's SO inconvenient and if you even think about parking in the ALWAYS empty spots next to CVS, you'll be

towed

. The parking spots in the garage are TINY and hard to squeeze into. The garage itself is dark and scar Review from Google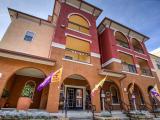 Jun 2018:
I LOVEEEEEEEEEEEEEEEE MY APARTMENT! The

new

staff is

awesome

& very

caring

. I've been a resident for three years & i have

zero

complaints

. I've been at LSU for three years & i have

never

driven to class because its so

close

to campus. The staff is very welcoming & they treat us like family. I know everyone in the office, including maintenance. When i had roommate

problems

the transition to another apartment was very smooth( except the

fee

lol). In my opinion this is a

wonderful

place to live if you're looking for somewhere that is

close

to campus & very homey. Review from Google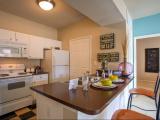 May 2018:
The managment is in

love

with money, the complex is so

dirty

and

old

, weed

smell

all over the place, they give penalties for no reason just to make you pay,

fire

alarm

was

run

multiple times in mid of

night

for testing, Saw a lot of cockroches, the vending machine has hot drinks, a very

dirty

swimming pool, first time in my life to see an apartment door that opens to the outside !! Just ignore it Review from Google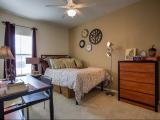 Nov 2017:
The

new

staff is

horrible

! They are just there for a pay check and

don't

care

to know what's really going on. Review from Google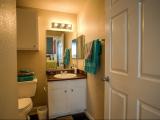 Oct 2017:
I am a parent of a student who has been a resident at the Venue for 3 years. She has a

nice

apt. that is very

close

to classes. There was a

problem

with the internet that lasted over a year, but it's fixed now. Works very

well

. My biggest

concern

about this apt and the reason I am

not

comfortable allowing my youngest to move there?

Garbage

disposal. There is one chute that empties from all three floors into one end of the dumpster. The dumpster

quickly

fills up and over flows- which brings

rodents

. The chute gets

clogged

so residents end up stacking their

garbage

on the walkway by the chute, which also brings

rodents

and blocks the

fire

escape. This

isn't

the first time I've

complained

about this... or even the 10th. Do they need to be cited by the

Fire

Dept. or the Health Dept. before they will

change

the way

garbage

is handled? Th Review from Google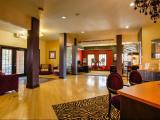 Jul 2017:
Great

property with a

wonderful

pool area and amenities including a gym, tanning beds and theater. The sales manager Nathan that helped with the leasing process was extremely helpful and

knowledgeable

. He made the move-in process a breeze. Looking forward to spending the next year here! Review from Google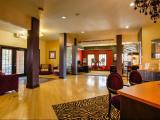 Jul 2017:
Apartments are

nice

, although a little small. Every month there are

great

activities such as movie

nights

and trivia

nights

. The staff is

friendly

and

happy

to

help

. Review from Google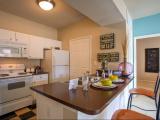 Jul 2017:
Pretty

mediocre

. Quality of everything is pretty shoddy.

Decent

location, but hallways are pretty

filthy

. Maintenance is pretty

useless

, they

don't

really do anything at all... Review from Google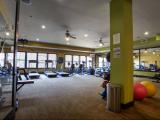 May 2017:
I have lived here for a while now, and while the place is very conveniently located

close

to campus, it definitely leaves many things to be desired. The carpets in every room I've seen are

filthy

, maintenance seems to answer requests sluggishly, even the urgent ones. I am still waiting for my

garbage

disposal to be fixed. The internet used to be shoddy at

best

, but now that it's been fixed it seems to work, though it's only been a couple days. The walls are really

thin

, I can hear everything going on in the neighboring apartments. They also feel the need to keep building fans on even during cold weather, which, why? Hallways are

disgusting

. I once saw a

puddle

of

vomit

that

didn't

get cleaned until it had been there for weeks and was all dried up. Many of the amenities they offer

don't

even work, or are bare bones. Their 'movie theater'

didn't

Review from Google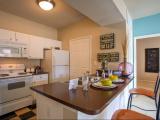 Feb 2017:
*********DO

NOT

LIVE HERE!********* These apartments are MICE

infested

. My roommate and I have had FOUR MICE in our apartment since we've lived here in August. The first time I filled a

complaint

about mice, I was told that I'd have to wait a week for

pest

control to come. The people in the office treated this like it

wasn't

a

concern

. My roommate reported the mice twice and was told that they couldn't handle it immediately because it

wasn't

an emergency. My roommate and I found several

hole

s in our apartment where the mice could have gotten in. The apartment complex only came to fix one of the

hole

s. We are also on the third floor. Review from 2/18/17 on Apartment Ratings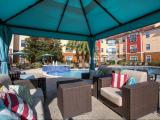 Jan 2017:
The Venue has been

great

, it's location to campus is its

best

feature and the rooms are

nice

too. I highly recommend living here, I've renewed my lease. Review from 1/24/17 on Apartment Ratings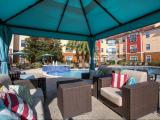 Sep 2016:
Maintenance

issues

were reported 3 weeks ago, and

not

addressed. Pool area is

disgusting

with algae in pool and

not

fit to

enjoy

.

Slow

or no internet service in apartment.

Garbage

is a health issue with

overflowing

garbage

in and around stairwells. No elevator. Review from 9/6/16 on Apartment Ratings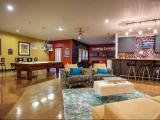 Mar 2016:
Honestly

worst

place to live. It's

dirty

,

noise

is

bad

, maintenance is

horrible

. I would

not

recommend this apartment complex. I

can't

wait to move out. Review from 3/18/2016 on Apartment Ratings