Back to Previous
Close Tab
Additional Reviews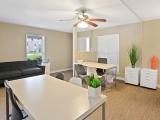 Mar 2019:
Living area is

great

and it is really

quiet

. The management has gotten way better! They

help

me out with every

problem

that I need. Review from Google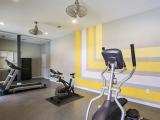 Mar 2019:
They have many floor plans to pick from. Staff is

friendly

and helped making the decision

easy

for my first apartment! Mark and Amber are

amazing

help

!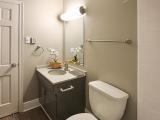 Feb 2019:
The Hub is a

great

place for active and independent college students that are looking for convenience, especially if you're an out of state student that

can't

afford the on campus room and board, plus meal plan? The Hub also being right next to a 24-hour neighborhood Walmart is super clutch. Review from Google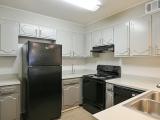 Feb 2019:
I

love

The Hub! Amber&Rebecca made my move in experience very

quick

and

convenient

! I couldn't have chosen a better place,thanks you guys!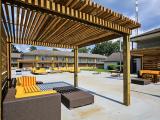 Feb 2019:
Amazing

place to live. Maintenance is getting better and responding faster. They're really

cheap

to have everything included except lights. Real money saver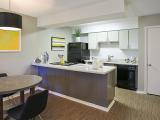 Feb 2019:
WOW, what a huge

change

in only 6 months! I've been here through the changes in managers and management, and this is by far the greatest improvement I've seen to date. The leasing and maintenance team have a w

hole

new

vibe - they have truly brought out the

best

in the community.

Affordable

rent,

clean

environment, and most importantly... THE LOCATION! 💯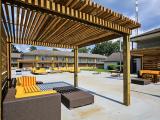 Feb 2019:
Love

living here. Maintenance is

quick

and office staff are very

friendly

. Was nervous about moving but glad I did!!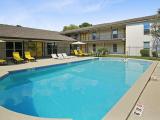 Jan 2019:
These apartments are very

poorly

maintained the office staff are very dismissive of the tenant and

nothing

ever truly gets done. I've been living in these apartments for going on three weeks now and when I arrived I was placed in an apartment in the far back eventhough they had told me before I signed a lease that I would be in an apartment closer to the front since thats what I requested. My apartment was

filthy

when I arrived and the property manager jonas told me it was

due

to me coming a day early so when I returned a week later the only thing that had been done was the flooring the kitchen pantry still had

mold

in it, the bathroom vanity drawer was still

broken

, numerous fixtures on the outlets were

broken

or uncovered, and the railing on the stairs were extremely loose. So management told me they'd move me into a different unit and waive Review from Google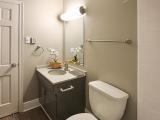 Dec 2018:
I

love

the Hub!! The administration in the office are always on top of things that I need

help

with. Maintenance is always

efficient

and effective as

well

! The place was

clean

and a little worn but quite

nice

inside the apartment and rooms. Most of my neighbors are students that keep to themselves unless I say hi while they're walking their dog. A really

affordable

place to live as a student, as I am myself, and SO

CLOSE

TO CAMPUS! Me and my roommate even walk 25 mins to the football games! I ride my back to class

all the time

. You'll see some

bad

reviews but most of those are because of the individual that wrote it

not

because of the Hub. Review from Google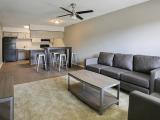 Dec 2018:
1. When came to check this apartment to lease, they offered us no rent for one month and next month you get $500 gift card. Olivia helped us, she was so

nice

and helpful. 2. After signing the lease, they gave the flat which was uncleaned after the previous tenants moved out. When we asked to

change

the apartment or

clean

it. All the staff were upset with us. So I had to approach the Manager. She asked me to

clean

it by myself. She said "when I moved into my flat, I have cleaned my apartment as it was

dirty

, you

clean

it if you don't like the way it is. If I can do it, you can also do it". After a 2-3 days

fight

, they

changed

the flat. 3. As offered, they didn't apply the first month no rent offer to us, saying that it applied only for month of August and we moved in September.And gave the 500$ gift card as it was showing up in the le Review from Google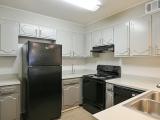 Dec 2018:
ROACHES

ROACHES

ROACHES

Our apartment was I N F E S T E D with

roaches

as

well

as the neighbors. We repeatedly told the management and each time they said they "called" someone to spray. They

never

came and I even put tape on the door to check. Management

event

gave me bomb sprays!! THE DAY WE MOVED IN (which they forgot by the way and we ended up sitting in the office for an hour until they finally gave us the key), MANAGEMENT

wouldn't

TELL US THEY WERE THERE. During the hard freeze in the beginning of 2018, our heater

broke

and they didn't fix it for a w

hole

two weeks. During the summer, our AC

broke

and that wasn't fixed for 3 months AND EVEN AS WE WERE MOVING OUT. Our mailbox lock continually unscrewed so you

run

the

risk

of losing your mail. You better

not

like amazon because your stuff is getting

stolen

. The bathroom tub star Review from Google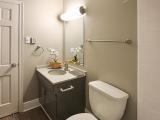 Nov 2018:
TRUST YOUR FIRST INSTINCT! When I came to tour the property for the first time, the woman that gave me the tour could

not

answer half of the questions I had. The second time I came, which was a month later, there was a

change

in management. Someone else gave me a better tour and was able to provide me with more information. I decided to lease a room at this property because the first place I was initially going to sign with became full, so The Hub had the besr value at the time ($375 for furniture and everything except electricity). However, when I came to sign there was a third

change

in management (from what I was told). I was supposed to be waived for the application

fee

, but in the long

run

something did

not

go right and when I tried to talk to one of the people in the office (Morgan), he kept cutting me off instead of trying to

help

me un Review from Google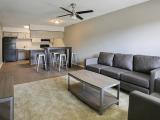 Nov 2018:
This apartment complex is

horrible

. I would

never

recommend this to anyone. They

changed

my lease the day before move in because they had just learned in was, "

not

suitable to be lived in." They checked it they day before move in and

not

anytime sooner. Upon moving in, there was

trash

, the carpet was

disgusting

, many light plugs did

not

work, a

water

leak

in the electrical, and evidence of

drug

use. The staff here will do absolutely

nothing

to resolve your

issues

. The AC

went out

during 90 degree weather and it took the staff nine days to provide any solution. Another point is they will offer flashy promotional deals with gift cards, however they will

never

provide these things. This is the lowest rated apartment complex for a reason. They practice

horrible

management, communication skills, and safety of environment. The staff will respond to Review from Google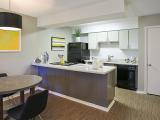 Oct 2018:
This company allowed a predatory towing company to extort $10,000 in one

night

from their hardworking residents. Dozens of tenants had boots put on their vehicles, preventing them from going to work and creating many other

hardships

. The residents have also

lost

their piece of mind knowing that their modes of transportation can be immobilized while they

sleep

in

poorly

maintained units, rendering them

unable

to work and earn the money they need to pay for their homes and vehicles. When confronted about this inexcusable behavior, The Hub responds with a condescending screed, offering no apology.

Avoid

this place. Review from Google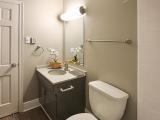 Sep 2018:
The apartments are kind of

dingy

but that's to be expected since they were built in the 70s. The office workers are

nice

they know me pretty

well

because I'm always

complaining

about things. Maintenance isn't too

bad

they just may take awhile to fix things if they aren't an emergency. I would expect things to get fixed in about a week after you put in a work order if it's

not

an emergency. Sewage actually came up in my bathtubs but they immediately got that fixed and had cleaning ladies come out to

clean

my house for me. I haven't had any

problems

with it since and the property manager actually gave me the choice of staying there or moving out to another apartment. I chose

not

too but I'm glad I had the choice. Melissa I think her name is she works in the office, she's super

nice

and one of the most helpful in my opinion. I end Review from Google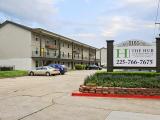 Jun 2018:
My girlfriend and I just moved into our apartment here and we have no

complaints

. Morgan our leasing agent and I think some kind of manager as he has his own office was

great

. He explained everything we needed and always reachable when I had a question. We did have to wait an extra hour since the unit

wasn't

completely ready when we arrived, but that was

not

a

big

deal at all. The w

hole

staff seemed to be very

pleasant

, and Betsy the property manager even introduced herself while we were finishing things up in Morgan's office. We have

not

experienced any

problems

, the internet recently

went out

, and just like Morgan said it was up by noon on the following day.

don't

let the

negative

reviews

fool

you, because we are very

happy

with our apartment here! Review from Google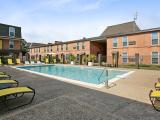 Jun 2018:
I would highly

recommend no

t living here. I will share some of my experiences: 1) The dishwasher has

broken

3 times since my Roomate has moved in. It

broke

recently and

water

that

smelled

like sewage was standing in it. The apartment still

smells

like sewage because of it. 2) Our living room, kitchen and dining room lights all cut out when we unplugged something in the living room. Flipping the breaker did

not

work and they had to come and find out where it was actually wired too. 3) Our living room and my roommates room flooded. YES FLOODED!!! It rained and

water

came in

not

through the door but the baseboards. All of this has happened within two weeks. I really

recommend no

t moving here. Review from Google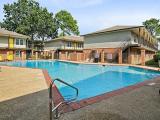 May 2018:
My boyfriend and I had been searching for months on getting the most bang for our buck on an apartment. Raven helped us tremendously on updates on different floor plans as

well

as making our leasing process

fast

and simple. Two thumbs up Hub! Promote her! Review from Google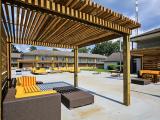 Apr 2018:
Awesome

place to live! Shout out to Morgan!!!! That guy has some

Great

customer service skills!!!!! If there were more than

5 stars

I would definitely rate my experience higher! Review from Google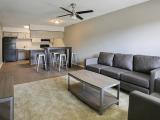 Apr 2018:
Morgan was extremely helpful in finding an apartment for myself and my girlfriend. He was able to answer any questions I had throughout my application process. His follow up and attention to detail made everything very smooth. My apartment is

clean

,

safe

, and most of all a

happy

place for us to start our family. Review from Google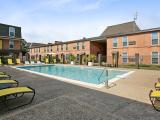 Apr 2018:
I'm moving to BR this fall so I'm searching apartments online. I was really excited when I first saw The Hub, it meets all my requirements, especially after reading all the

negative

reviews on other apartments and knowing BR is

not

the safest city. However, when I called the office to ask about

not

even details but just questions like "how are the renovated apartments differs from the ones are

not

", the young girl couldn't give an answer. She keeps telling me a "specialist" will call me back for all the details. Guess what, 2 days later, no one ever calls me. AND I'M A POTENTIAL TENANT!!!

can't

imaging what it would be like if I'm already a tenant and ask for maintenance or something. Why you have someone who knows

NOTHING

to answer the phone anyway??? I really

don't

understand. Review from Google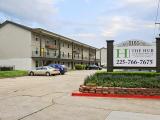 Mar 2018:
In my experience you get what you paid for. Personally, my car was

broken

into. The leasing office is also aware of this because I called to inform them and my purse was turned into the office after being

stolen

from my car. When I filed my

police

report, the

police

officer said that in the one

night

there was also 8 other car

break

ins reported within the complex property limits. That being said, it's

not

gated and there is no working

security

cameras, which was disclosed when I signed my lease. Maintenance doesn't complete work orders in a timely manner but maybe my specific

problems

haven't been the most important. Floor plan and square footage is

good

. Staff is always

friendly

and r respectful but

never

really helpful. Most of the time I deal with an off site leasing office when I call. They don't answer the phones in the actual le Review from Google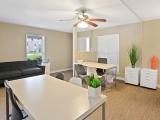 Feb 2018:
I've been here since October overall it's alot

safer

than where I was and

I like

that you can pay your rent online. The biggest

issues

are getting things fixed. We moved in with no A/c or heat and luckily got a window unit since the cord was shorted out in the in unit. It took until December after 3 bouts of snow to get heat. I'm still battling with corporate over my service animals. Despite having the papers we are be

charged

for them and have been

harassed

by neighbors when I'm having sizures or breathing

issues

that my dogs are being

loud

. Both of my dogs are registered service animals they are trained to alert my partner when I'm having

issues

. I have literally been sitting right next to my dogs and gotten a call that we were being

warned

about

noise

and my dogs were

asleep

. Our lease we signed was 630 a month and I've been payi Review from Google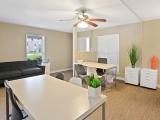 Feb 2018:
Probably the

worst

place any person could ever live. Apartment had many

problems

when we first moved in. Out of probably 10+

problems

, maintenance fixed only 1 of those. I'm sure the office won't be

happy

that I've had to fix everything myself, including drilling

hole

s into the walls to rehang the closet doors, air vents, bedroom doors, and even the wall outlets... but that's what they get for constantly

lying

to us throughout the w

hole

move in process. They tell you whatever you want to hear. I don't know how this place is still open. The only reason I gave it

1 star

is so I could write a review. They should pay me to live here. I have been here over a month and a half and am STILL finding things that should have been replaced before anyone ever SAFELY lived here. In response to other reviews...fireworks? Really? Come on you know da Review from Google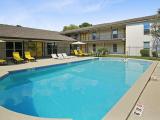 Jan 2018:
This is a heads up to anyone interested in moving into this apartment....

RUN

!!!! This is by far the

WORST

apartment in the city. The management is VERY

unprofessional

, the staff have no knowledge of what they are doing or how to assist. In addition they do

not

take

care

of maintainace

issues

and they do

not

document

anything.The

worst

part is there is no direct contact to the office without going through a third

party

(extremely inconvenient). Assuming someone will call you back is almost a

joke

. They are known for tampering with packages. Which is a federal offense, by the way...the only

problem

is there is

nothing

in the lease agreement

warning

you of this reckless behavior. They have

noisy

teens out blasting music all times of the

night

, the pool is

never

clean

and they have several car

break

ins. I

don't

want to discourage you from moving Review from Google